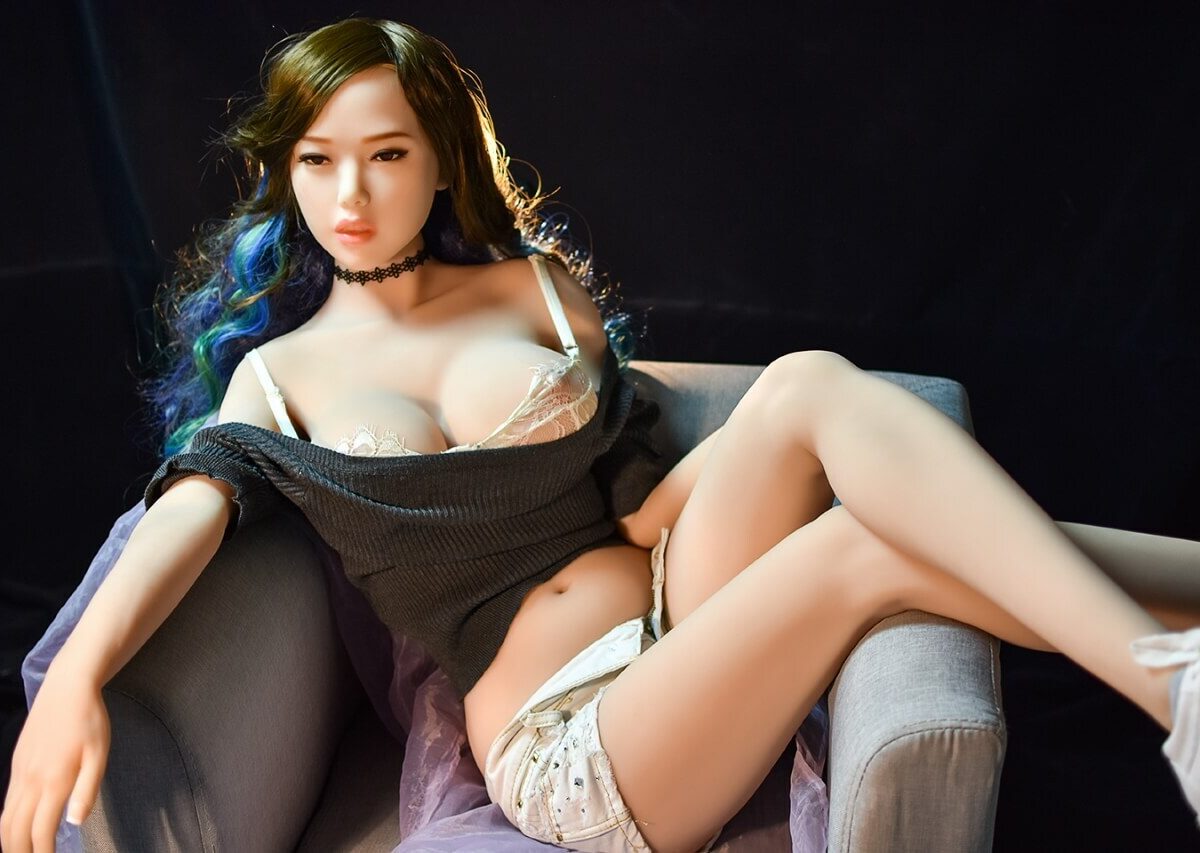 List of Brands that Make High Quality Sex Dolls
For this article, curious and interested readers will learn about everything that they need to know about the best brands for manufacturing high quality sex dolls. This is all for the purpose of providing sex doll enthusiasts, collectors, or new customers concrete, reliable, usable, and comprehensive 
information that they need in order to help them in searching for the best sex doll that fits to their preferences and, of course, their budget. For we all know that sex dolls' prices are no joke and quite expensive, all thanks to the quality of labor, production, and materials implemented and used just to make sure that each of the sex dolls being produced checks out the highest standards and qualities of these sex doll manufacturers.
Breaking Down the Process of Making Sex Dolls
Before we proceed to our list, it is important for the readers to fully grasp and understand the process of making sex dolls from its materials down to its main production. The reason behind this is, basically, to give readers the idea as to why these dolls are expensive in the first place. 
For starters, readers might want to know what type of materials make these dolls. Basically, there are two different types of material: Thermoplastic Elastomer (TPE) and Silicone.
Materials:
"How do these two materials differ from each other?", you may ask. Well, Thermoplastic Elastomer is a general term for a type of elastomeric material that has the characteristics and behavior of an elastic rubber, which means that it could easily melt when exposed to excessive temperature. Silicone, on the other hand, belongs to a type of thermoset rubber. When vulcanized or heated, Silicone will not melt. However, with considerably high amount of heat, Silicone will turn into water and a chemical called silica after complete exposure.
The temperature resistance range of Silicone is 200 degrees Celcius to 300 degrees Celsius, while that of Thermoplastic Elastomer is theoretically 130 degrees Celsius to 150 degrees Celsius, and above that range of heat, TPE will eventually age, crack, or even melt. From a processing performance point of view, Silicone requires to be molded through vulcanization, while TPE does not need vulcanization. Silicone proves to be more difficult to be molded and processed, unlike TPE, which means that sex dolls that are made with Silicone are most likely to become more expensive than sex dolls made from TPE. 
Production:
The process between making Silicone type and TPE type of sex dolls are quite similar from each other. The production usually starts from selecting uniquely designed molds according to the preference of customers. Then sex dolls are molded from the front and back, then subsequent layers are added, including the final layer which is the Thermoplastic Elastomer or the Silicone. Both TPE and Silicone are the key and essential materials for making the realistic appearance of the sex doll.
The doll is sealed together from the front and back. The final procedure involves cleaning, removing, trimming the excess materials from the molding process, and placing the specific details and parts such as wigs, hair color, eye color, lips, cup size, fingernails, skin color and other details chosen and required by customers. 
Now that the readers have read and understood how reasonable, and not so ridiculous, the prices of these sex dolls are, it is finally time to proceed for our main focus of the article. Below are just some of the many brands we know that can provide the best services and quality of sex dolls.
Each brand will be described according to their  high quality models, its price, type of material and other important details that readers might find useful and helpful in choosing the right sex doll that fits or satisfies their preferences. Are you ready? 
Note: The name and market price of each sex doll is resourced from venuslovedolls.com. Make sure to visit and buy your sex dolls from their online website.
This manufacturing company is mainly located in Guangzhou. What is unique with this brand is that they offer a wide variety of sex dolls that are realistic, strange but still seems to be sexy and kinky. This company also designs and produces ridiculously large boobs for their sex dolls and, surprisingly, customers seem to be enjoying this unique design from WM Dolls. They make their gorgeous sex dolls mostly from TPE which has flesh like features giving the user the ultimate pleasure.

Name AISLINN – 167 centimeters 
Market Price: $1,899.00
This gorgeous looking sex doll, by WM Dolls, is an excellent example of the company's hyper realistic model from TPE material. WM Dolls makes sure that each sex doll they produce are consistent with their standards. From its flawless, soft and smooth skin, the proportions of each sex dolls' parts, down to their intricate details.
Launched in 2018, this brand is located in Guangdong, China. They specialize in producing hyper realistic sex dolls made from Silicone. Each of Sino Dolls' products highlight a very special feature in which users will be able to experience heightened sexual sensibility. It means that each gorgeous sex doll guarantees that every session provides a satisfying, realistic sexual experience and pleasure for the user. Sino Dolls also offers options for their customers that can feature movable mechanical eyes, you can implant the hair and eyebrows, instead of using wigs. Any customization can be done according to the customer's choice.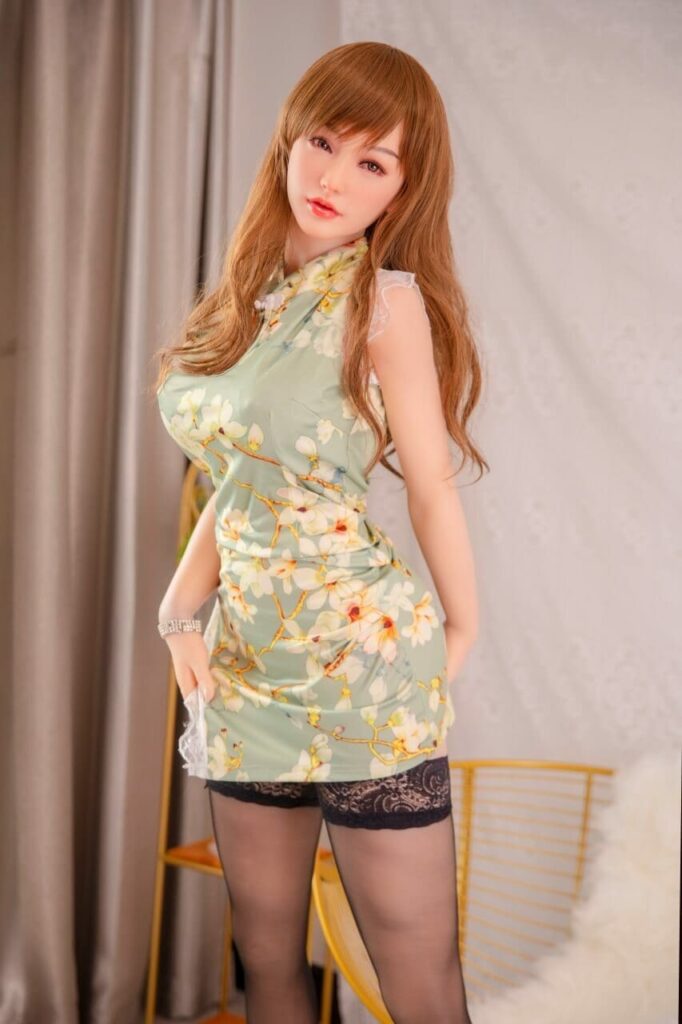 Measures 5 feet and 3 inches, Bette is just one of the best-selling and high quality models made by Sino Dolls. This specific model offers up to 27 different varieties of wigs, 4 colors for its eyes, different fingernail and toenail colors, and many other options for customers to choose from. Sino Dolls' products are quite pricey, but their price is reasonable enough due to their quality. Silicone is much more expensive in comparison to TPE, that is why Sino Dolls' products are usually more expensive. Despite this, customers are still willing to pay in exchange for a satisfying and realistic sexual experience. 
Another brand that is based from China, YL Doll also uses TPE as their material in producing their sex dolls. Founded way back in 2013, this sex doll manufacturing company is consistent in maintaining their spot of the most remarkable brands that makes high quality sex dolls.  What makes YL Doll special is that they produce unique designs, such as niche fantasy-themed sex dolls. Each sex doll is unique to their design to give user a different experience. Their ridiculously huge breasts, themes like elves, anime style, vampires, and BDSM are just some of YL Dolls' unique approach to attract customers in buying their products.

This school girl themed sex doll is an excellent example of YL Dolls' love for producing niche fantasies for their customers. Angie, a simple but gorgeous looking doll, is just one of the many sex doll models. If you look up to their list of designs, you'd see a wide selection of sex dolls that are sure to attract all kinds of kinks and fetishes. Customers are free to choose the details, features, and parts of their doll to best suit their sexual preferences, making each sex doll to be unique for you.
6YE Dolls is another Chinese brand, however, it is based in Dongguan. They have been producing their sex dolls with the use of TPE as their material to make sure that the experience that users feel is relatively accurate with real sex experience. 6YE Doll is a new and premium brand of sex doll that made its way in the market due to their reputation for designing accurate life-like movements and intricate, anatomically precise details for their products, such as the parts of a vagina, softness and smoothness of the skin, and the proportions of each parts.
They are also reputable for taking pride in designing their sex dolls' incredible human-like flexibility and manipulability, all thanks to their metal frame that is worthy of the best reviews from loyal their customers. Aside from that, the "skeleton" of each doll comes from hollow aluminum, which gives the sex dolls relatively light in weight, all the while being effectively durable and flexible for all the users' convenience and safety.

Judging only by her looks, one could already tell that 6YE Dolls are true to their standards in terms of quality and appearance. Galilea is just an example of how 6YE Dolls are able to attain a reputation for making a sex doll that is both pleasing in the eyes and arousing in the groins. This doll is just "perfection" . This sex doll has a purposely ribbed vagina make sure that the user's pleasure is at max. It is no wonder that 6YE Doll is a premium brand that is able to achieve high quality sex dolls because of this important factors.
The last, but definitely not the least, on this list is another leading brand that is located in Shenzhen, China. Manufacturing for more than 5 years, Irontech Dolls have been making progress and maintaining their reputation for taking the best care for both their customers and employees by producing high standard and quality sex dolls and sex toys.
This young and successful brand believes that their mission is to create valuable and important experience and satisfaction for their customers and therefore helps improve their quality of living. They also believe that their precious sex dolls are not just a product that aims to provide temporary physical pleasures but also to pursue and bring positive the improvement in the quality of their customers' lives. With high quality yet affordable sex dolls, Irontech has earned its spot as one of the leading brands in making sex dolls.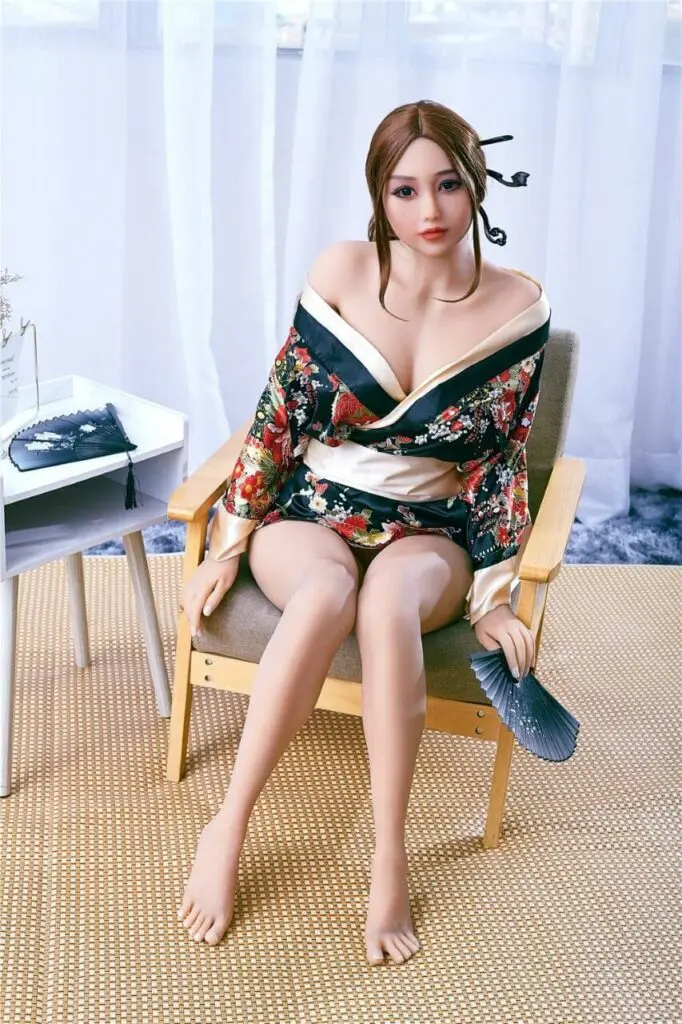 Katherine is just one of the thousands of excellent models by Irontech Dolls. A love doll designed to attract customers with a thing for Asian beauty and also to improve the quality of the user's sex life. Katherine can live up to the expectations of the customer because of its realistic characteristics. From the touch of its skin which can mimic the texture of a human skin, down to the sensation felt within its vagina, users feel the best experience and quality they well deserve.
Just like Irontech Doll's Katherine, all of their dolls' parts, sizes, details, and proportions can be customized according to the customer's choice and preferences. Irontech Doll will make sure that every product caters the needs and wants of their valued customers. 
Other Premium Sex Doll Brands 
SE Doll
HR Doll
AXB Doll
Piper Doll
AF Doll
Zelex
Starpery
These leading brands are just some of the many different brands that manufactures the best and high quality of sex dolls. They have barely even scratched the world of sex dolls' surface. The rest is up to you to explore and experience. If our valued readers and customers are interested or curious and also wants to learn more about the world of sex dolls, this article highly suggest to go and visit venuslovedolls.com. Readers might be able to find answers and information regarding different brands, models and their respective prices, and even read more articles on a wide variety of topics.