One of the newest trends in shopping is digital payment. The best part is that you can pay in installments online through the Klarna app. It is a Sweden-based app created to ease the payment options for retailers and consumers.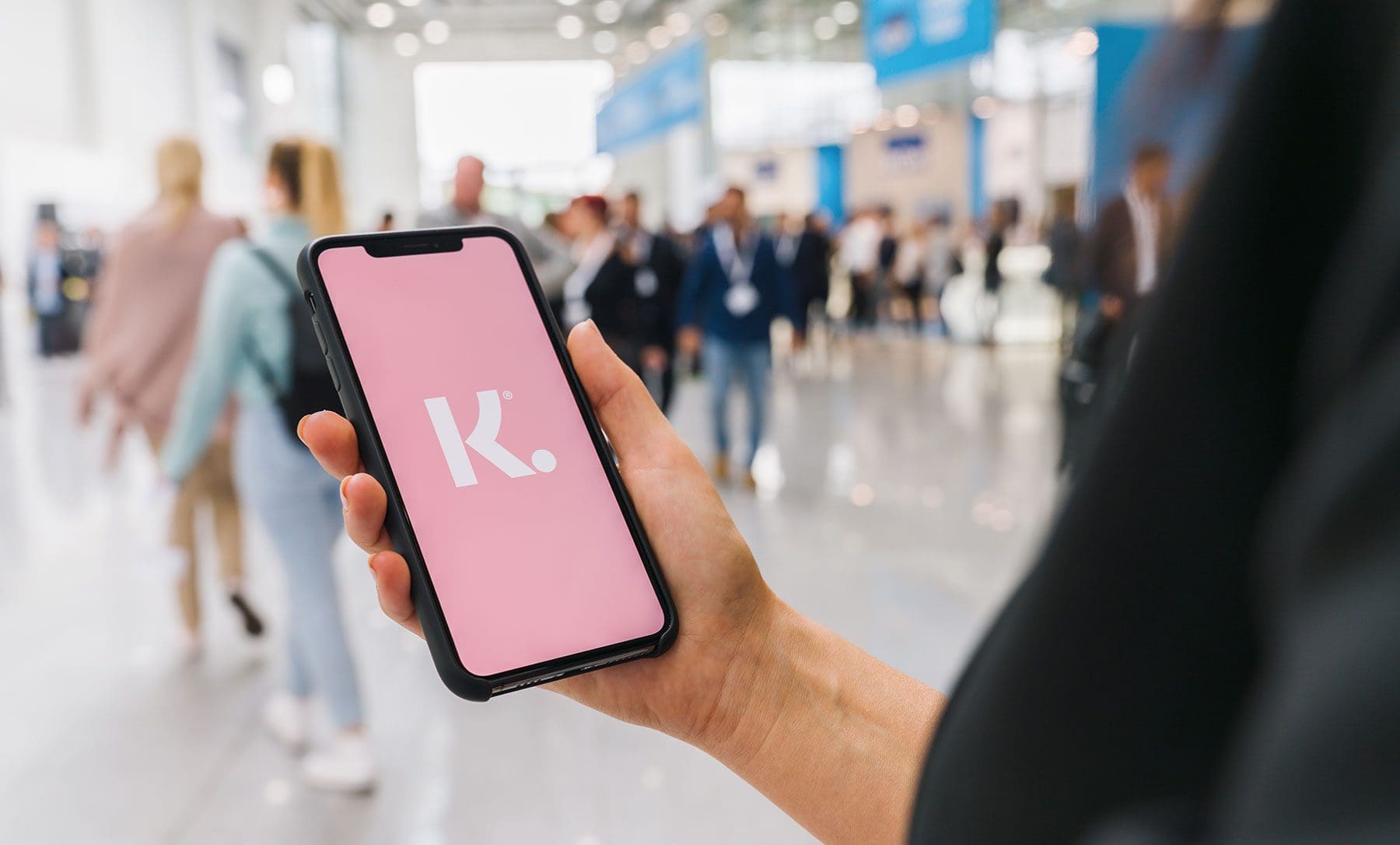 This amazing payment app breaks down the total purchase price of items like sex dolls into smaller and more digestible installments. It is an excellent option for people who wish to buy the premium quality sex doll but unable to do one time payment for sex doll or other item.
Klarna app provides an easy way to pay a portion for the complete purchasing amount and allows you to pay the balance later. It's buy now, pay later program is beneficial for many people.
Venus Love Dolls have partnered with Klarna to give customers easy payment options at checkout. With this, you do not need to compromise on buying a desirable sex doll.
What Is Klarna?
Based in Sweden, Klarna is a payment app for online shopping. It provides an alternative payment option that makes purchasing simple and safe for buyers as well as for sellers. It offers no-interest loans so that customers can buy things and can pay later at thousands of stores around the globe.
Klarna customers can have the sex doll delivered immediately but can pay later with a series of smaller payments over a period of time. For example, you have your eyes on a high-quality sex doll that costs $2500, and you cannot pay this amount at a time. In this case, you can pay later with Klarna payment options.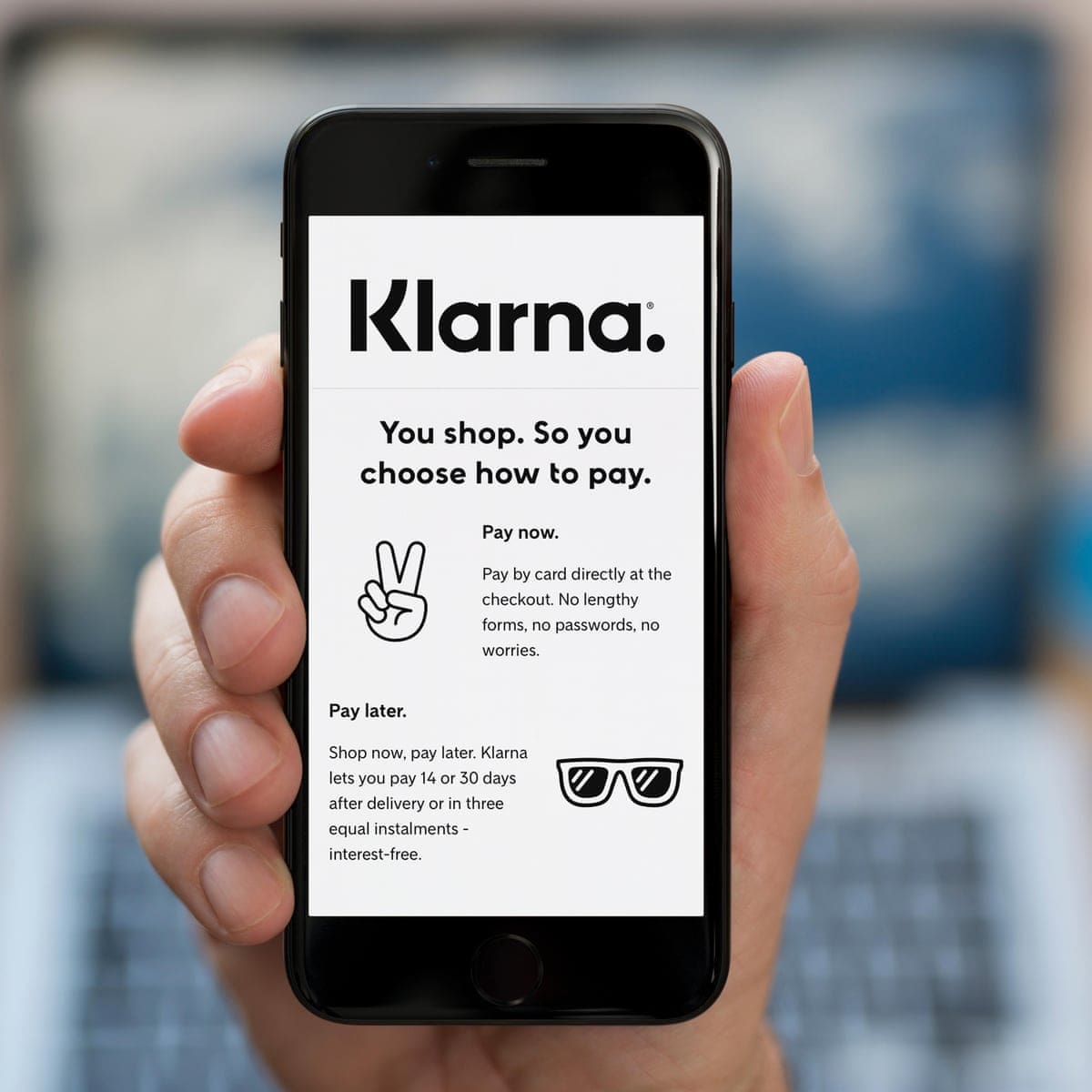 It means you can buy the desired love doll and can make payment in installments with no interest. The core concept of this app is "pay after it's delivered." The best part is that the app is free to use, it costs you zero charges for signing up.
How Does it Work?
Buy a customized sex doll with Klarna without making full payment. But, when making a purchase, you need to pay 25% of the total bill. And, then you can make 25% payments every two weeks until the entire amount is paid.
For example, if you buy a sex doll worth $1000, you would pay $250 at checkout. Then, the three remaining $250 payments would be billed to your credit or debit card every two weeks until you've paid the full $1000. Sounds impressive, no?
Of course, you will be charged late fees for missed payments. In general, if you miss a Klarna payment, the late fee of $7 will get added to your next installment.
Popular payment plans of Klarna
Pay in 4: It is the four-installment plan. In this, you can split your final amount into four equal installments.
Pay in 30: In this plan, you can order your sex doll or another item without making any upfront payments. And, you will get an invoice due 30 days later from the klarna app.

Benefits of the payment plans for buying a sex doll
Get your sex doll now, and pay over time.
Approval of payment is fast and requires very little personal information.
You can select a desired sex doll and can add it to cart. The app will notify you when the price drops, so you can buy at that time with a discount.
How to checkout
First, add items (love doll) to your cart and then choose the payment option.
After this, enter basic details and give your account information. When your permission gets approved, you will receive an email confirmation of the payment schedule from Klarna.
For purchases over $1000, Klarna also offers financing options to pay off in 30 days or even six weeks, most of which are structured as lines of credit.
Note: The Klarna payment plans will vary based on your personal details and the retailer selling the product.
Features of App
Here is what makes the Klarna app best for payments:
It's smooth and simple
The app is smooth and simple to use. It offers flexible payment options to give consumers the best shopping experience. It provides a useful way to order items like sex dolls and pay for them later. You can use it to buy a love doll from Venus Love Dolls and can pay later.
Further, if you want to get the male sex doll and shemale love doll, Klarna payment is best for you. Subject to acceptance, you can buy any item using the convenient "Buy now and pay later" with Klarna. So, you do not need to worry about the high price of the love dolls as you can make payments in installments. This option makes the app more practical and convenient than ever to get your hands on the sex dolls to explore your wildest desires!
Make hassle-free returns
Return is also very easy with the Klarna payment app. But keep in mind that the return depends on the policy of the store. So, if your terms have the return policy at the time of purchase, you can quickly return the item with Klarna.
You will need to report returns in the app to stop the deduction of your payment. However, if the store gives you a refund, the app will update the amount accordingly. You can also check the status of your expenses and can apply for refunds anytime in the Klarna app.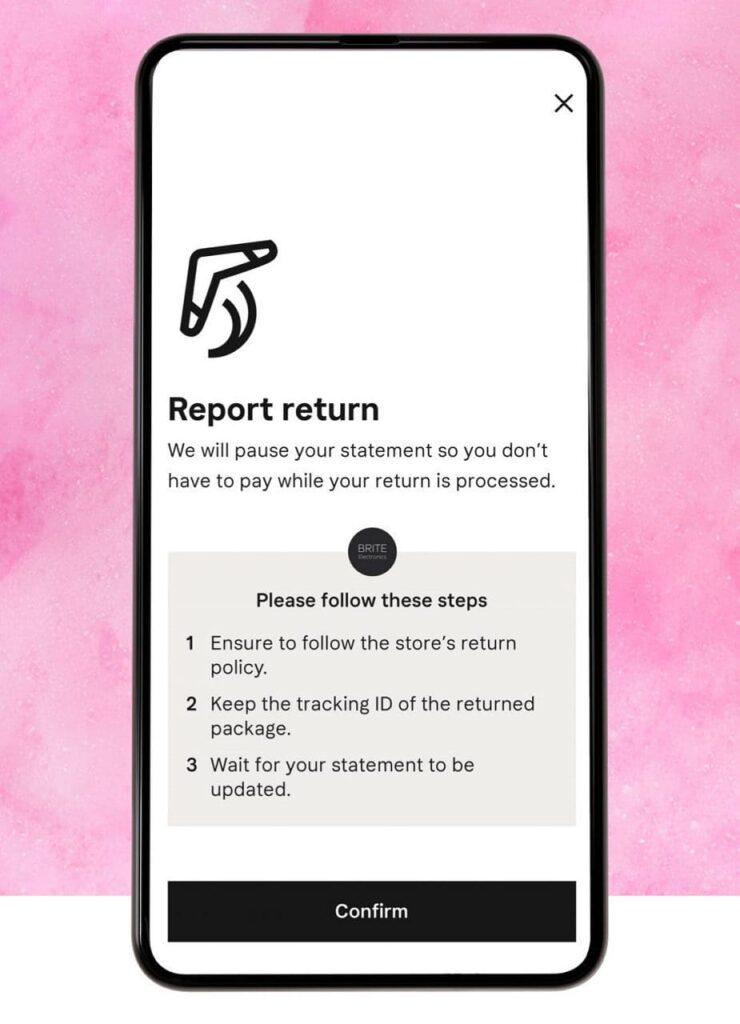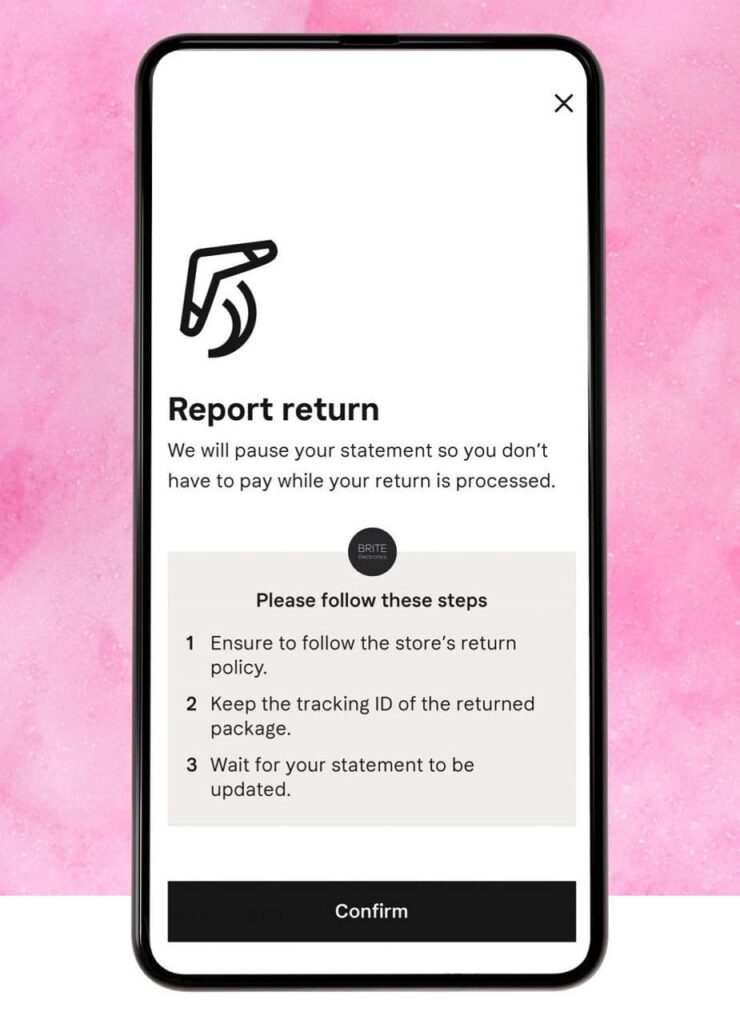 If you have already paid for the order, and after that decide to return the item – you do not need to do anything. The Klarna app will automatically refund the money within three to five working days.
Earn rewards
Another great thing about using the Klarna app is that you can earn rewards for your payments. You can earn points for every purchase that you make through this app and later can redeem them for discounts. It is a great benefit of the Klarna app as you can avail many discounts with it.
Whether you buy a sex doll from Venus Love Dolls or purchase any other item from any of the Klarna stores, you will earn rewards.
Klarna may be a good option for you in the following cases
Need to buy a high-price item: If you plan to buy an item that costs you more and you can't pay the full price at checkout, then Klarna is the best option. It allows you to purchase an item without payment at the moment, and you can pay later in installments.
Do not qualify to use a new credit card: You can easily qualify for Klarna compared to qualifying for a credit card. Of course, the company checks your credit score and other factors, but there is no limit for the minimum credit score with the app.
Don't have a high credit limit: Opting for a Klarna loan is much better than maxing a credit card, as this may lower your credit score.
Want to use the pay later feature: The Pay Now option for Klarna needs no financing. Also, there will be no interest on items you purchase with this option.
What Do You Need To Use The Klarna?
If you wish to make payment through Klarna, then you will need to provide the following things:
Working phone number
An email Address
Your current billing address
A valid debit or credit card
If you are a first-time user of the Klarna app, then it is better to receive your first order at your billing address – where your bank account is registered. This will increase your chances of approval for Klarna payments. Further, you will receive all information regarding discounts, billing amount, etc., to your email address. So, it is essential to provide the right contact details.
FAQ
How does "Buy Now, Pay Later" work?
A: It's simple, just select the sex doll you desire, hit the checkout button and enter your shipping address. After this, select the delivery method and choose "Buy now, pay later" with the Klarna option. Then, fill in the super simple form, and you're done! Your order which is a sex doll will be delivered to your doorstep, and you can pay for it later.
How does financing with Klarna work?
A: Shop at an online store (Venus Love Dolls) which offers Klarna financing options, and choose a flexible payment plan for yourself. You will receive an email for your purchase from Klarna and the amount you need to pay to Klarna.
Is there any maximum purchase size with Klarna?
A: The maximum purchase size depends on how you plan to pay the amount. For example, the maximum purchase with Pay in 4 options is around $1,000. But, if you're financing a purchase, then the maximum purchase limit is $10,000. So, in the end, plans vary based on the financial details of the customer.
Is there any credit limit with Klarna?
A: Yes, there is a credit limit to use Klarna. When you sign up for Klarna, you will be assigned a Klarna-specific credit limit. The app determines this limit based on your various factors like credit score, how well you've paid back previous Klarna loans.
The Klarna browser extension may also show you how much you're approved to spend on a particular online site.
Is it safe to use?
A: Yes, the Klarna app is safe and has the best industry-standard protection. Therefore, you will not face any kind of risk when using this app for payments.
What happens if my Klarna installments get late?
A: Klarna alerts you that you need to make a payment two days before it is due. If your installment is late, you will not be charged interest, but this may affect your credit score.
However, the company will automatically collect the payment from the card that you entered at the time of checkout.
In case the automatic payment fails, Klarna will try again after a few days.
Can I use Klarna with promo codes?
A: Yes, you can use the Klarna app with promo codes and discounts as well. The app will not stop you from applying any valid promo code. You can add items such as sex dolls to your wish list and get notified when the prices drop.
You can use the Venus Love Dolls coupon and apply the promo code while you use Klarna. All in all, it is a great app to purchase a sex doll and other items in installments.
Stores
There are many Klarna stores where you can use this app to make payments. And one such store is Venus Love Dolls, which sells high-quality sex dolls and allows you to pay through the Klarna app. You can browse a range of sex dolls such as big boobs doll, pouty lips doll, black sex doll, and more.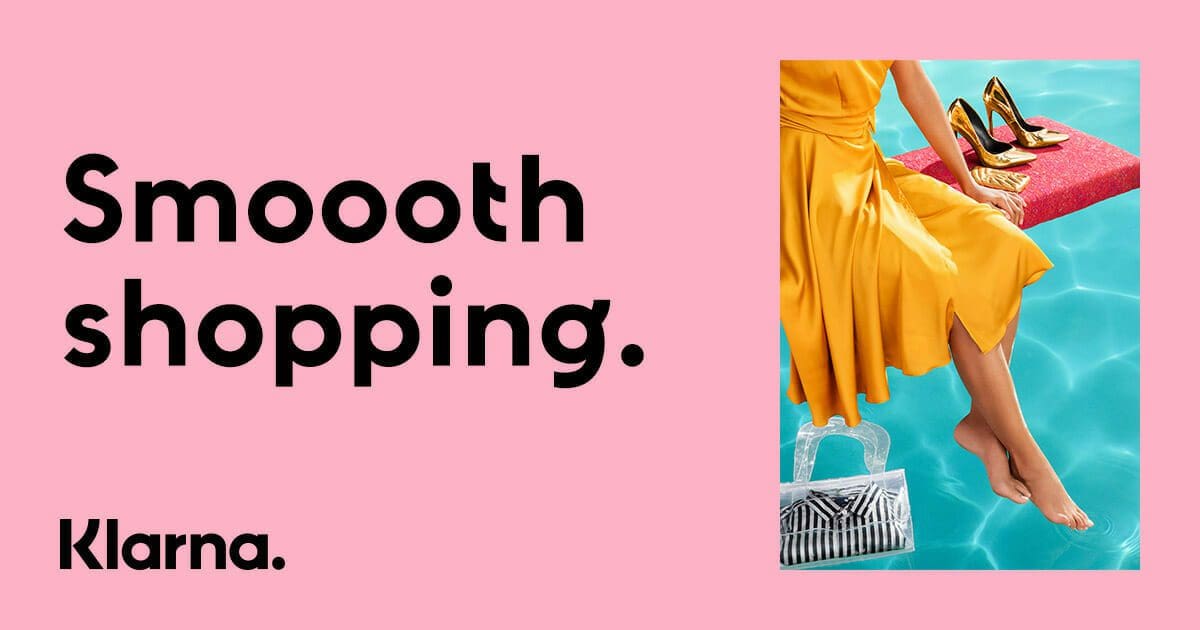 If you are tight on budget or unable to pay at once for the desired love doll, then use Klarna to buy first and pay later. This app lets you pay off your purchase in four easy installments without any interest. Also, you can get a financing option too with Klarna.
Place order for sex doll via clicking Klarna, then submit your details and receive your order. At Venus Love Dolls, you will not get the option to pay with the Klarna app, but you can also benefit from our discounts on some sex dolls of top brands.
Wrapping it up
Overall, the Klarna app is one of the most exciting advancements in the world of online shopping. With this, you can get your products before you make-whole payment and without worrying about any interests.
The best thing is that it is very simple to use and flexible. Everything can be operated through a single app including, shipping and returns. Even if you like to pay upfront, you can still take advantage of the promo codes, discounts, price drops, and sales notified by Klarna.
So, pick your favorite sex doll and pay by Klarna now!