Pleasuring yourself is also a form of self-care and self-love. Having these sultry thoughts and steamy deeds isn't really a bad thing as long as it relieves stress, boosts your energy, and helps you to function well. With limitless imagination and burning desire, your wildest desire is fired up. 
With different preferences and desires, some of you may have wondered about entering a room or house filled with enticing beautiful women. Well, to experience an actual brothel with secure safety and sanitation, a sex doll brothel might be the perfect one for you.
Sex Doll Brothels Background and History
We are all wondering about where, when, and how these sex doll brothels started, and here's a little background and history about it before exploring them with your beloved sex toys.
We all know that prostitution has always been a part of our civilization, both ancient and modern times. Although civilians like farmers, hunters, and shepherds are most likely the oldest jobs, prostitution has been dubbed "the world's oldest profession." 
A real brothel or whorehouse is a place where men engage in sexual activities with female prostitutes. However, businesses are frequently referred to as massage parlors, bars, strip clubs, body rub parlors, studios, or other names for legal or cultural reasons. 
Brothel sex work is thought to be safer than prostitution on the street.
The brothel must be the oldest public institution if prostitution is the oldest vocation and selling sex is the oldest profession in the world. The government's idea to legalize brothels – albeit modest ones with no more than two prostitutes and a receptionist – may appear daring to people in Middle England concerned that the woman next door would start working from home. However, the issue over whether prostitutes should be kept in brothels or permitted to stroll the streets is not new. On the other side, the claim of the "oldest profession" is very undoubtedly false. Not merely because, as some feminists have pointed out, the midwife profession is most likely to qualify for the title.
As we shared some brief history and facts about brothers, we go on imagining recreating your own to experience satisfying yet fiery brothel sex. 
Sex robot brothel or sex doll brothels is just like a real brothel. It's just many sex dolls substituted the prostitutes. With the choice and particular preference in mind, you can create or customize your brothel. Sex brothels are quickly known across the globe. Some places and countries allow sex doll brothels to be opened and visited. 
In Russia, especially in Moscow, a Russian sex doll brothel has opened its doors, offering sex with a doll for about£80 per hour. Lumidolls has opened other brothel sex dolls in Spain.
In Italy, a sex doll brothel Italy like Lumidolls offers high-quality Silicon sex dolls.
Doll brothels in Japan are very famous for their expertise. There's a piece of recent news that some men in Japan want bisexual threesomes. There's also one in Barcelona and one robot brothel Germany called Bordoll recently opened. In Toronto, Canada, another ex doll brothel is scheduled to open by September 2018, but it was forced to close due to a city by-law violation. In Australia, the first doll brothel was just perfectly made accessible for use. Another place that offers sex dolls brothel opened in Aarhus, Denmark, that opened in February 2018.
A real doll brothel in Toronto was previously forced to shut down but now has relocated to Mississauga to provide and give clients a really sensual experience with women who are made just right for their liking.
An Area 51 Bothel is also known for its range of high-tech offerings such as sex robots and online 'teledildonics.' In Canada, a Canadian sex doll brothel has closed its doors. Still, you can find a sex doll rental store located in Vancouver. 
Las Vegas
A certain sex doll brothel website in Las Vegas posted their services for customers to have a chance to spend time "interacting" with sex dolls in a private room for an hourly rate.
If you are thinking of going to these places, you can search for a sex doll brothel website with blog posts about sex doll brothels around the world.
But if you're having the thought of creating your own heavenly precious sex brothel, we can suggest to you some top-tier high-quality sex dolls that you can purchase!
Ulrica in your sex brothel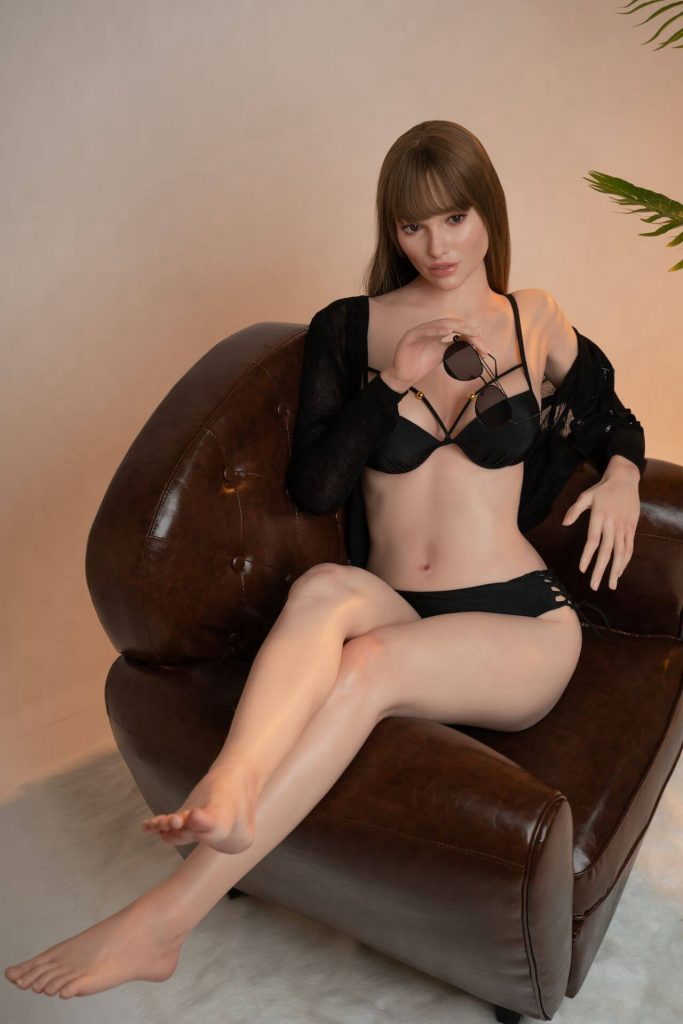 She might be a perfect addition to your imagined sex brothels!
Being an active girl, Ulrica, adds variety to your life. On the other hand, you like to spend your days off inside, lying about in peace. She went on a scheduled vacay with you because of her caring and kind disposition. You can worship her fair-skinned, toned physique while she's in her underwear until she softly guides you to start doing something enthusiastically.
Valerie in your sex brothel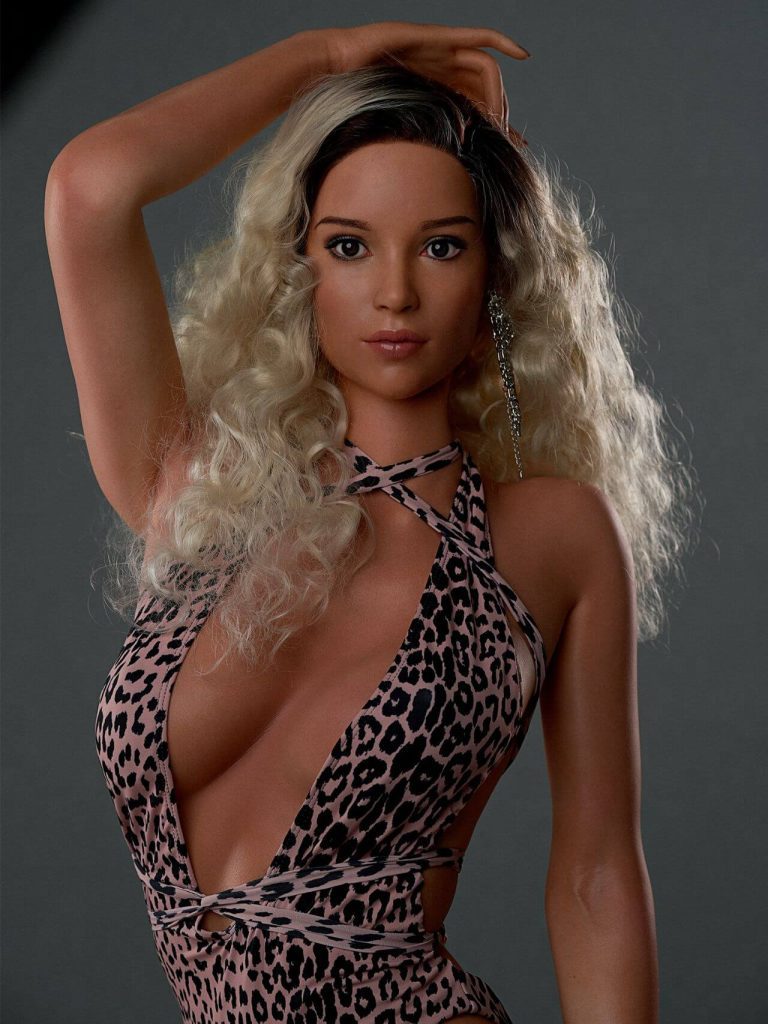 If your looking for a chick with perfectly fair skin, Valerie can be part of your dream team! Valerie got a slim and curvy body that developed over the years of dancing. Not only that, as she's also blessed with plump bosoms, perfect for squeezing and nibbling. Adore her well-trained body and make her dance with your manhood. Since she's trained to dance, there's a lot of sex position you can try on her. Putting a moaning option will make you adore her even more as she'll cry lots of naughty and panting sounds.
Moira in your sex brothel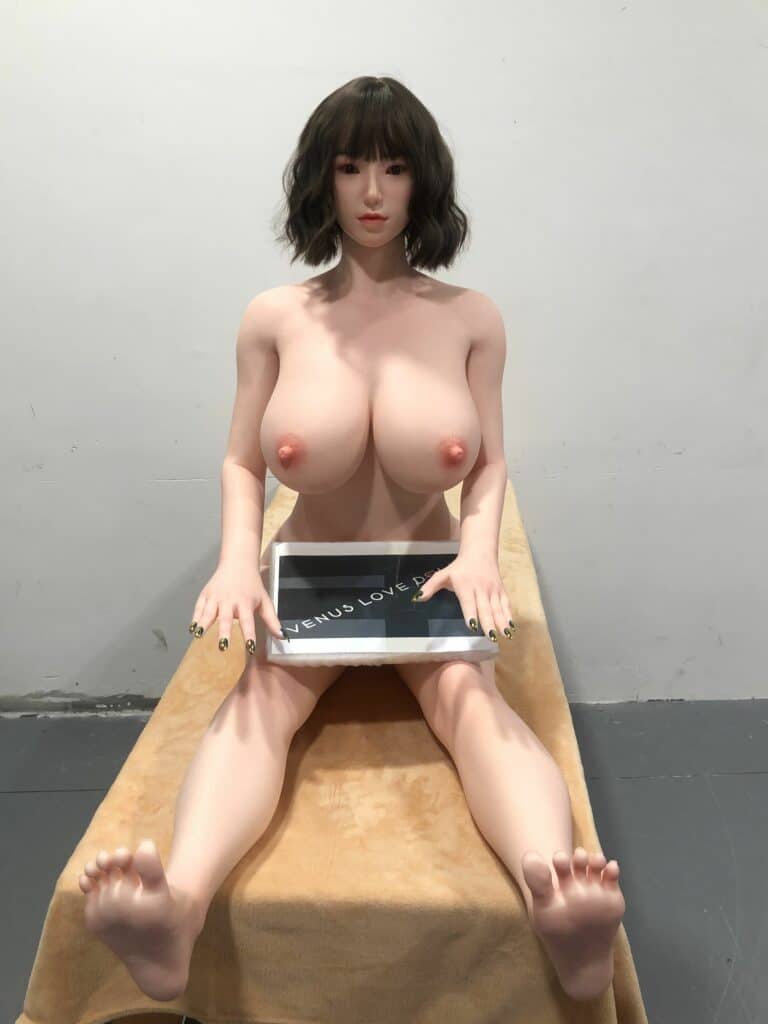 Who has never thought that having a girl with gigantic breasts could make you moan like hell? Well, here's Moira to satisfy you!
You can help her lift her large racks and nibble her big nipples. Try to relieve yourself using her breasts. While you can do Moira in a doggy-style position, it is best to do it in a cowboy position as you can savor her tits while doing it at the same time! Satisfy your booby fantasy and get drowned by Moira's humongous racks.
Amanda in your sex brothel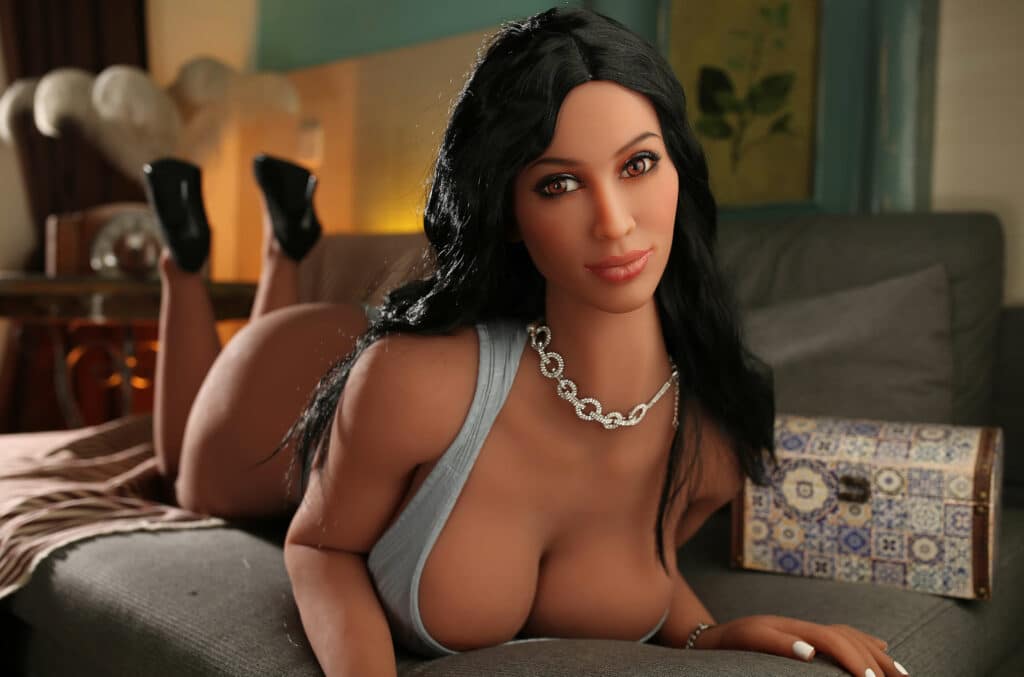 Do you want an alpha female to rim you? Submit yourself to this queen like Amanda and let her top you. With a powerful aura as an addition to your collection for sex doll brothel, Amanda is a great pick! With her passion as a painter and graphic designer, you wouldn't know that she had this tendency. As she's partially undressing, revealing her well-endowed breasts and oh-so-delicious pussy, you can't wait to savor her until she milks you till the last drop. 
Aleena in your sex brothel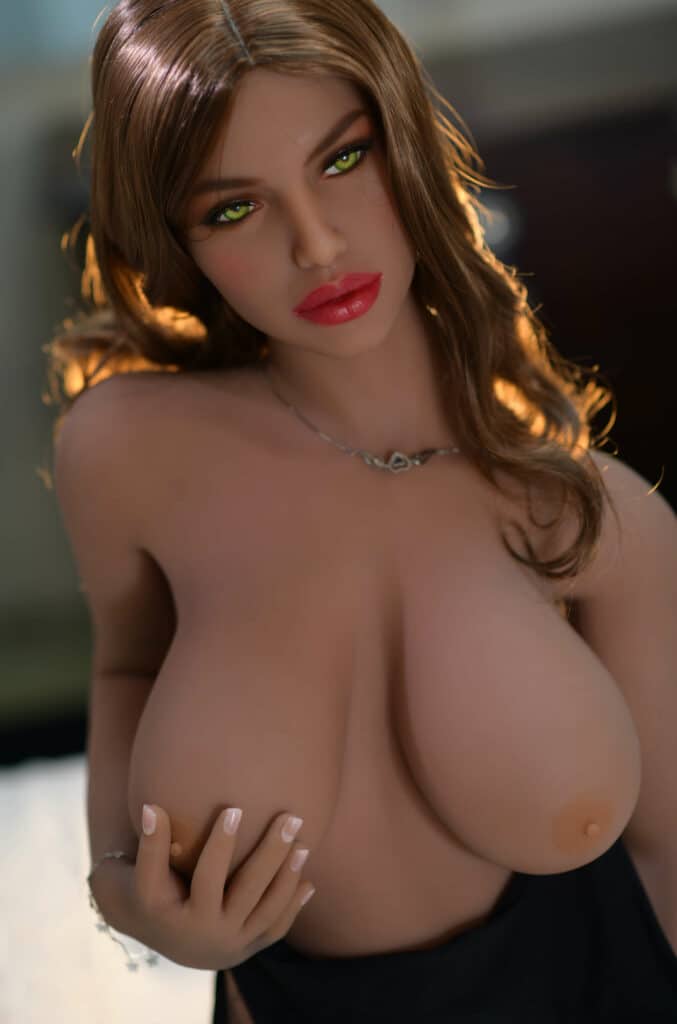 Looking at you to choose her to be part of your first sex doll brothel, Aleena is patiently waiting for you from the bed. With her gaze, you'll have all the motivation you need to ruin her inside and out. Aleena is a 5-foot-3-inch tall doll with L-cup breasts that is ideal for persons who are drawn to extremely voluptuous women. Guys will tilt their heads to gaze at her if they catch a peek of her curvy shape. Are you wondering about what's going on beneath her gown? You can strip her down to her underwear to adore her entire body and do her in a doggy-style stance to reach both your climax and the deepest portions of her at the same time.
Livia in your sex brothel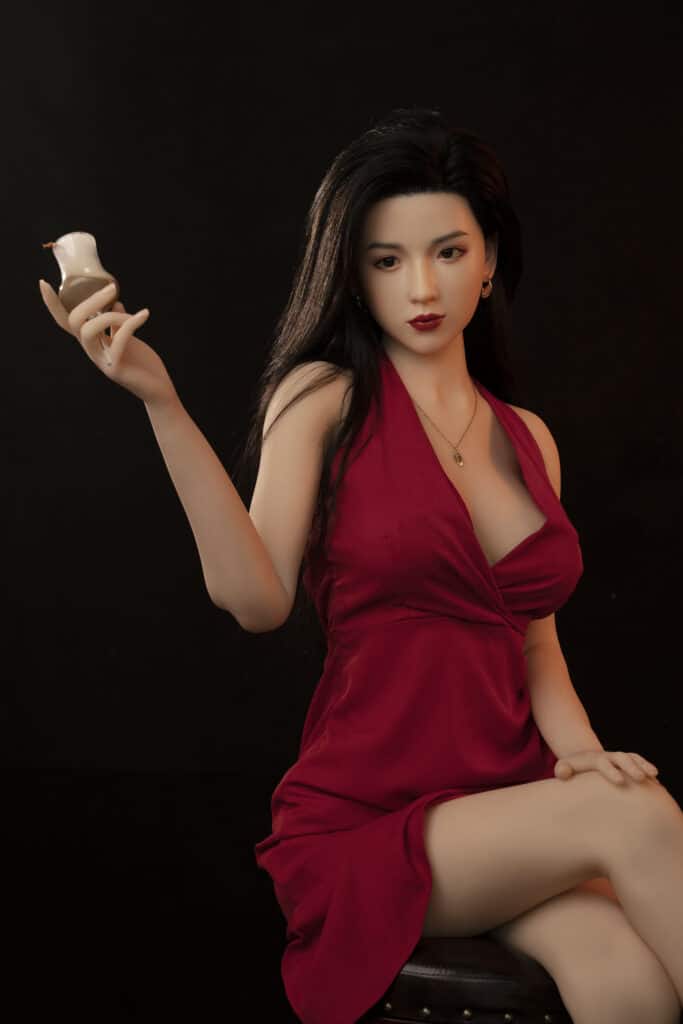 Complete your collection from thin to thickest, to petite to curviest. Say hello to Livia!
You just don't know where you'll look as Livia is way too gorgeous from her face down to her hips and voluptuous body. Not only is she bewitching, but you just can't take your eyes off her well-endowed breasts, making it harder to resist temptation. As you run your hands all over her body, you'll enjoy her curves and supple skin. Not only that, because as soon as you kneel, you'll find that you're in the best spot to start licking her holes until you feel ready to penetrate her. You can also enjoy a great thigh-job because she's just that thick, or even outercourse if you want to feel her labia.
Reyna in your sex brothel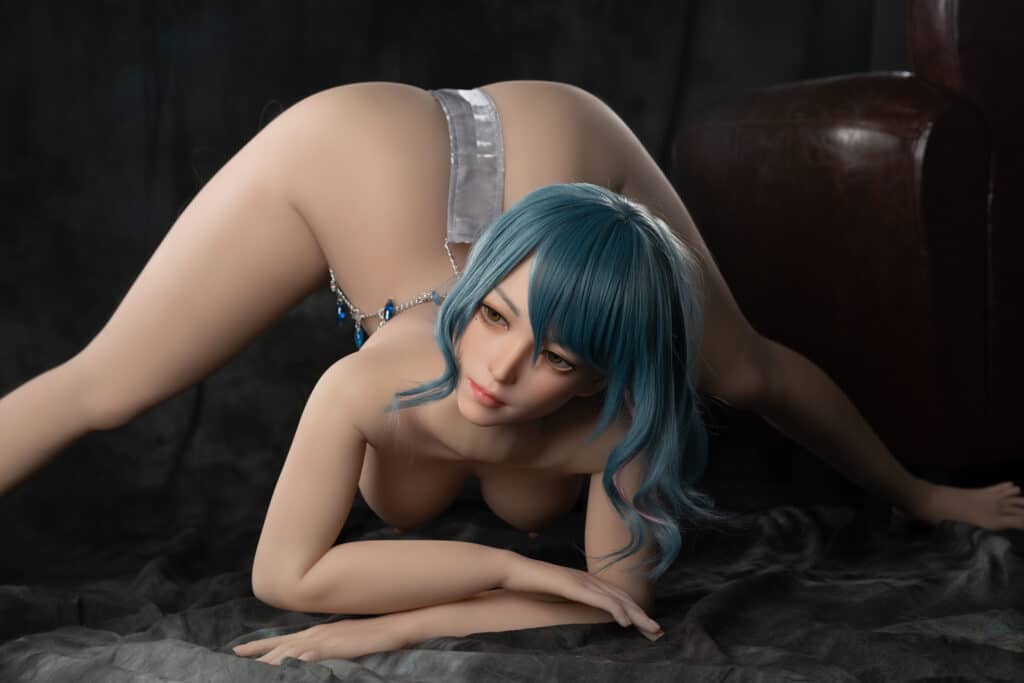 Do you have some thoughts for an S&M fantasy? Let Reyna join the click to experience it!
Leather straps and whips aren't enough for you? How about a night in with the kinkiest doll we have? Tie Reyna up and make her feel like a real woman. Don't worry, she likes it rough, too.
With a thin waist, thick thighs, and amazing hips, you'll want to get as deep as you can into her. Give her the business and plow her into next week. If her come-hither glance, perky tits, and great ass won't satisfy you, nothing else will. Make your S&M fantasy a reality and enjoy the throes of pleasure with Reyna tonight.
With these options and customization offered by 6YE dolls, you can enjoy yourself without the guilt of having a type! So what are you waiting for? Release the stress and comfort yourself with 6YEdoll all night long! 
Having your group of sex dolls as a collection for building your own sex dolls brothel, you must know how to take good care of it. From its composition, built, manufacturer, and use, you must jot some notes down. 
Storage
Sex dolls, like any other various goods and services, need care so that they can provide you with great pleasure. Sex dolls are composed of plastic, rubber, PVC, silicone, and TPE materials. Therefore it goes without saying that they must be cared for to last longer and give you the most pleasure. Safety begins here; properly securing your doll will ensure no torso strains and uninterrupted sexual satisfaction. 
Good storage guarantees that your sex doll is in tip-top shape so that you may use it safely. Make sure the area where you're going to put the doll isn't moist or wet.
Because some sex dolls can be a breeding ground for molds and bacteria, depending on the materials used to build them, store them in a dry and cool environment. After each sexual encounter, you must wash or clean your sex doll. Warm water and the soaps and shampoos provided are supposed to be used to clean it. Using a suitable towel, preferably white, wipe away all of the water from the body of your sex doll. Make sure to focus on the folded and jointed areas. After cleansing your sex doll, it will need to be powdered. You have to put your attention particularly on folded and jointed areas. 
After cleansing your sex doll, you'll need to powder it. The goal is to remove any moisture from the sex doll's skin and leave it as smooth as possible. In addition, if any water on the sex doll, the powder will absorb it, leaving it dry and germ-free. This will keep any molds that might have formed from forming. 
Dressing
Dressing up your sex doll is simple as long as you keep the garments light and white to avoid discoloring the skin. Using lotions, colognes, and other oils on them may not be the best idea. For this location, you can inquire about the manufacturer.
You must know whether your sex doll is composed of silicone or TPE to provide the most excellent care and safety for it. Both require different types of care and maintenance, as your manufacturer will inform you. Oust by following all of the stated instructions in handling your sex dolls, and you will be assured of your safety and your sex doll's care.