[vc_row][vc_column][vc_column_text]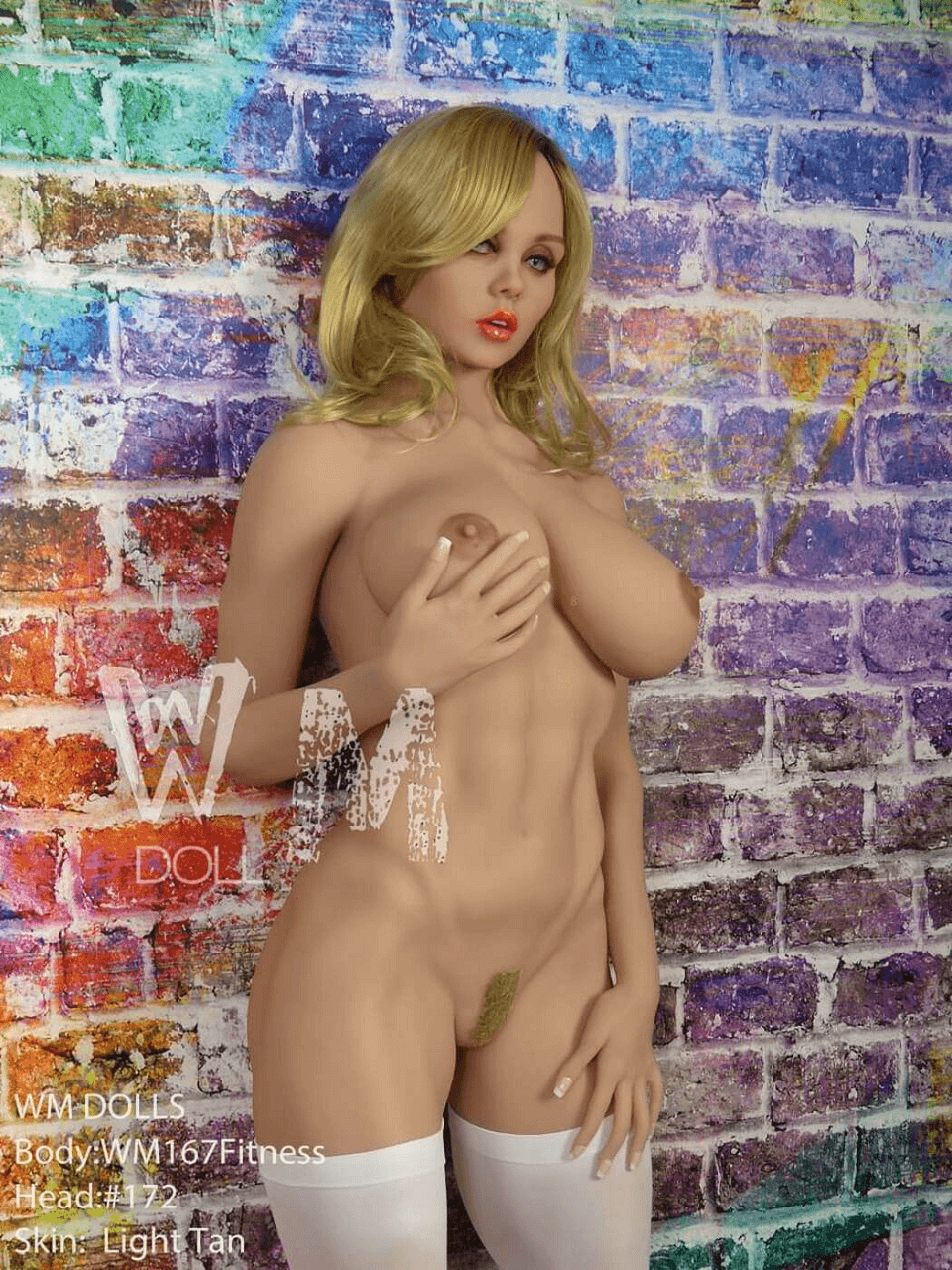 Silicone Sex Dolls, fuck dolls, or sexbots – whatever you call theme, silicone women are surging in their popularity. Just imagine your dream girl, and we can customize your new partner to match your fantasies. Do you have fetishes for a busty and lusty blonde hot chick? Maybe, you're more interested in Asian beauty with a slender body. No matter what, it's possible to sculpt a sex doll and even more realistic, intelligent sex robots based on your imagination.
The global sex toys market size is projected to hit USD 30.48 billion by the end of 2021. The growth is mainly fuelled by the fading stigma around sex toys and the rapidly increasing demand for sex dolls.
Manufacturers and owners report that sex dolls become a great companion both for physical and emotional needs. They are quite fulfilling in bed and never say no because of their submissive nature. Silicone Sex Dolls are pretty close to real women in both appearance and touch, from the detailing for their features to the look of their vagina. You can buy male, female, and even shemale sex dolls.
Did you know Silicone Sex Dolls have been in existence since ancient times? They are not the invention of modern thinking and technology. So, in this post, we'll trace back to the roots of sex dolls and educate ourselves.
Let's get started:
HISTORY – WHO CREATED SEX DOLLS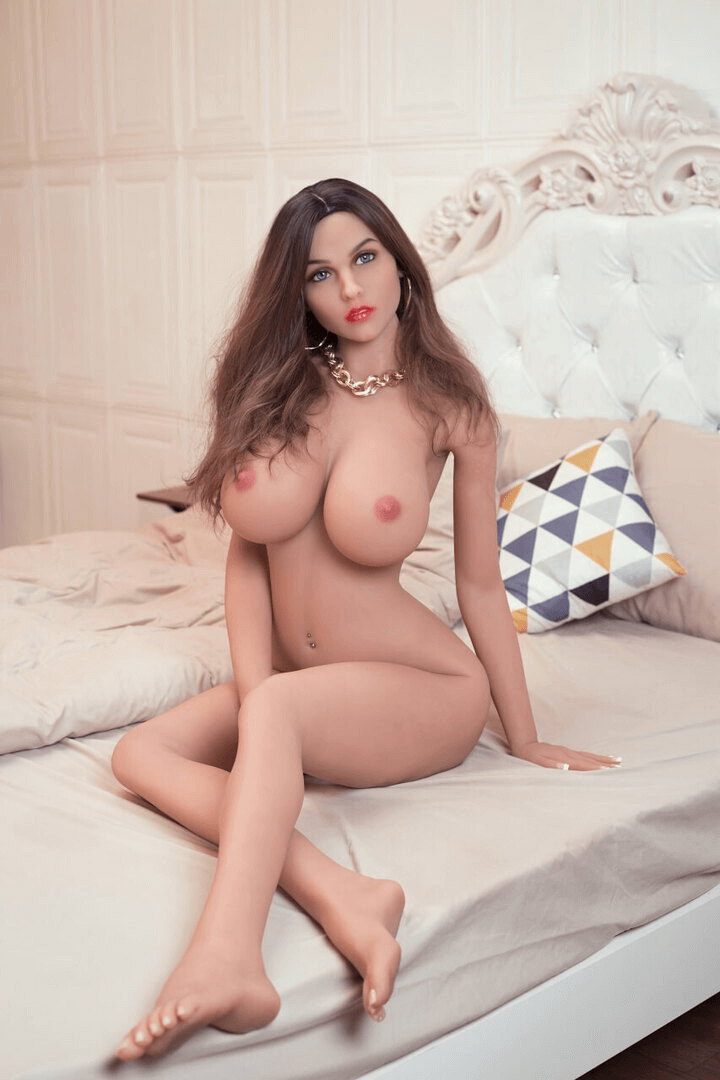 First Silicone Sex Dolls were sculpted by Spanish and French sailors in the sixteenth century. The sailors would stay in isolation during long voyages, and these dolls served as their sex companions. Also known as Dames de Voyage, these masturbatory dolls were made of sewn old clothes and were a direct predecessor to modern love dolls. After some time, the Dutch sold them to the Japanese during the Rangaku period. In Japan, they are also called Dutch wives.
But Dutch sailors weren't the first to introduce the idea of making love with a doll that looks like a real woman. The first recorded mention of objects resembling sex dolls had existed since 8 A.D. in Metamorphoses composed by the poet Ovid.
In his poem, the poet wrote about a sculptor, Pygmalion, who carves a gorgeous woman from ivory and named her Galatea. The sculptor fell in love with her and would bathe, feed, and sleep with them sexually. He often prayed to the goddess Venus to bring the statue to life. The goddess heard him, turned Galatea into a breathing woman, and both had a son.
Between the 11th and 12th Century, naked statues were carved, and they had vulva. Legends have that caressing sexy busts of these statues provided sexual healing. And in the 15th Century, horny Dutch sailors introduced Dutch wives.
NAZI'S MODERN SEX DOLLS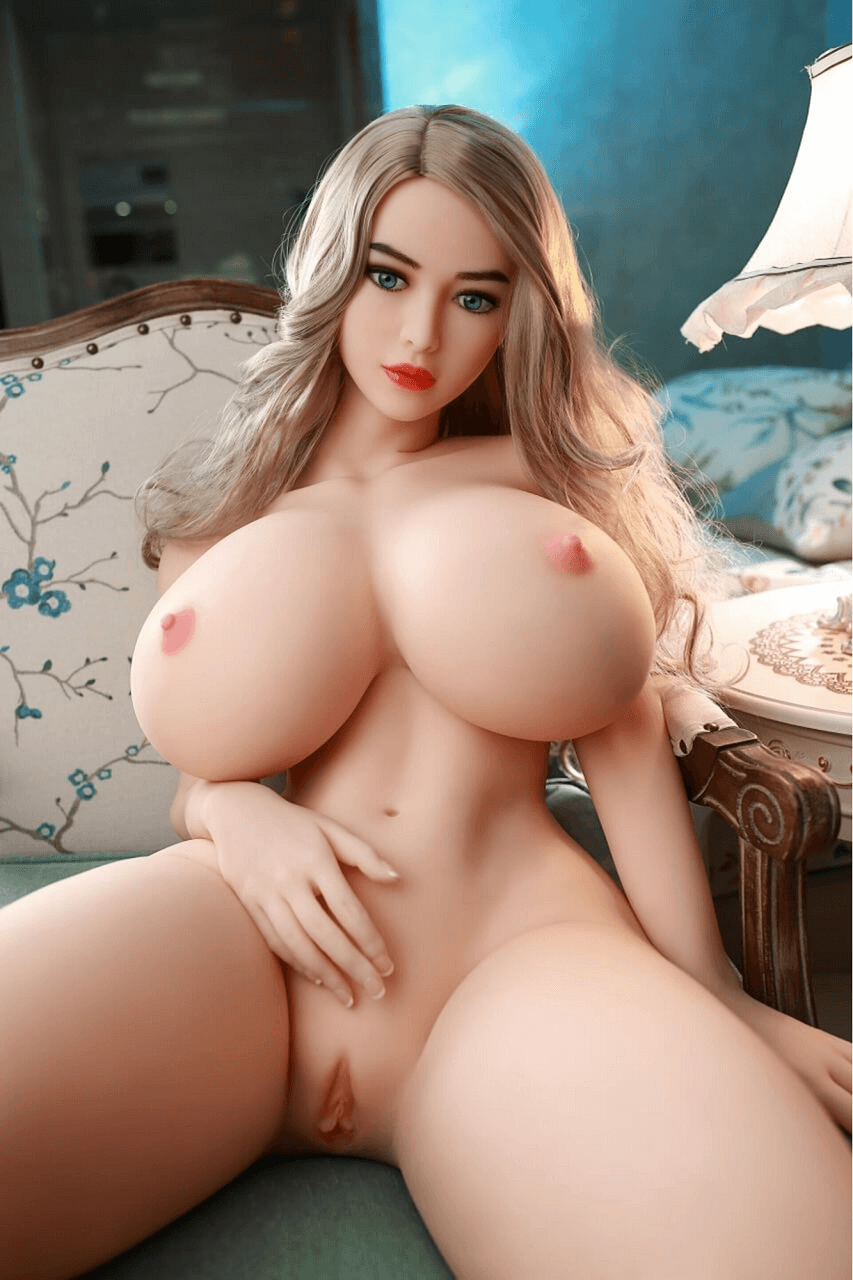 The world's first modern-day sex dolls were made in Nazi Germany as part of the Borghild Field-Hygiene project. They were intended to prevent the death of Nazi soldiers due to STDs (sexually transmitted diseases).
According to reports, the S.S. desired lifelike dolls with round and full breasts, a rose hip that grips well, and a cheeky, naughty face. They asked to copy the face of Käthe von Nagy – a famous actress at that time. But she declined.
Based on the Nordish Nazi vision of gorgeousness, a tall blonde rounded sex doll was formed as the first model of Borghild. This model inspired Ruth Handler to create Barbie Dolls for kids.
After World War II, sex dolls ramped up in underground popularity. High demand fuelled the improvement over the years. In 1968, the first commercial advertisement featuring Silicone Sex Dolls appeared porn magazines. Same year, the shipment of sex toys via mail became legal.
In the late twentieth CenturyCentury, the fuck doll industry took multiple technological leaps. By the 1970s, latex, vinyl, and silicone have become popular materials used to sculpt love dolls. Silicone would be the most popular material due to the level of realism it delivers to the dolls. The material results in more realistic and aesthetically pleasing dolls. Despite these, blow-up dolls remained common due to their affordability.
FIRST "REALISTIC" SEX DOLL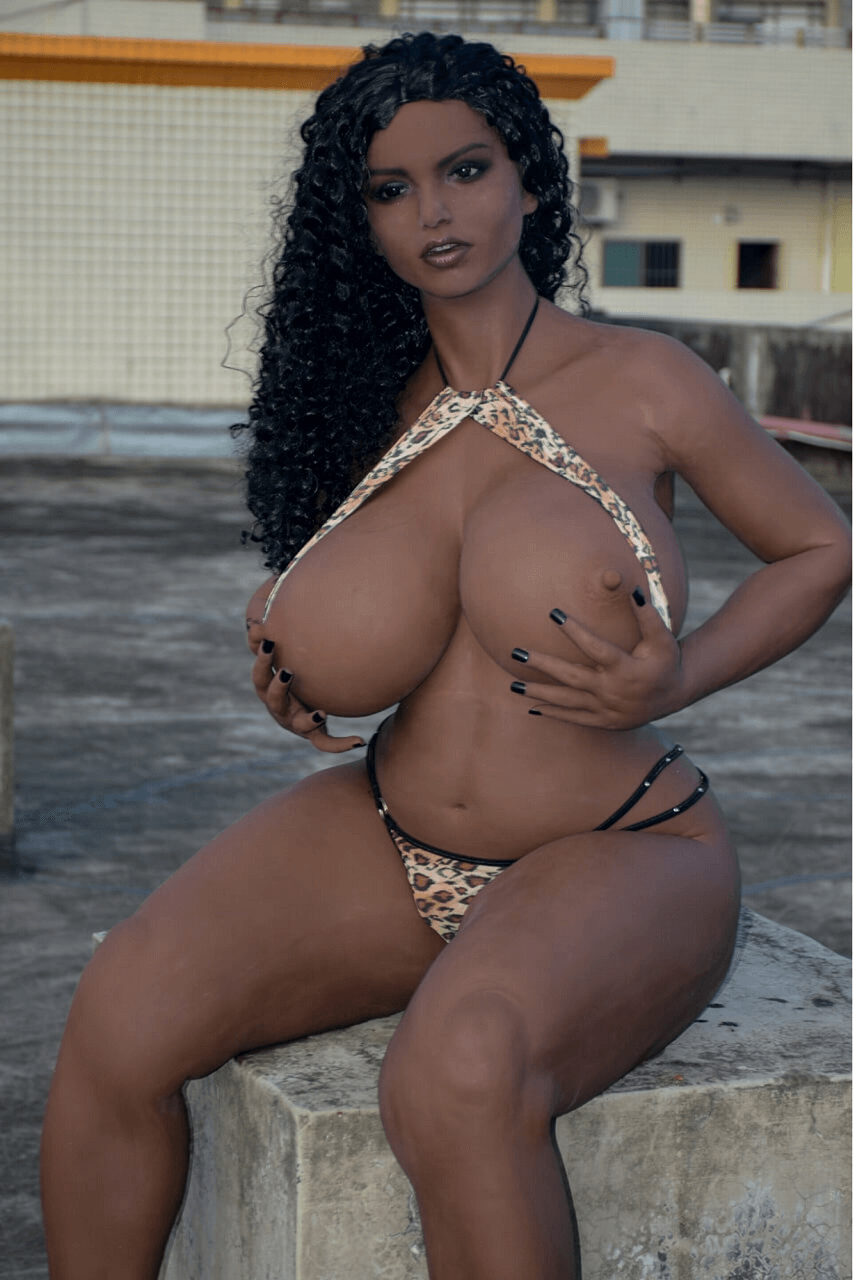 In 1996, 29-years-old Matt McMullen created the first female love doll that was anatomically correct in appearance and feels. He named the doll Leah, and McMullen now runs Real Dolls – one of the famous sex doll brands in the world.
Real Dolls boast a poseable PVC skeleton paired with movable steel joints and realistic silicone flesh. These sex dolls are available in a variety of customizable body types, an impressive choice of 15 faces, and various skin tones.
Now, manufacturers of sex dolls started brainstorming new creative ways to make their models look more realistic. Still, lifelike love dolls wouldn't come into existence until decades later. But new technologies led to substantial improvement from naked marble statues to ragged clothes.
Howard Stern hosted McMullen with one of his dolls, and Stern allegedly fucked the doll on his show. This episode was a turning point in the history of fuck dolls. Many sex toy manufacturers and aspiring entrepreneurs dove into this untapped market.
JAPANESE COMPANY RENTING OUT DUTCH WIVES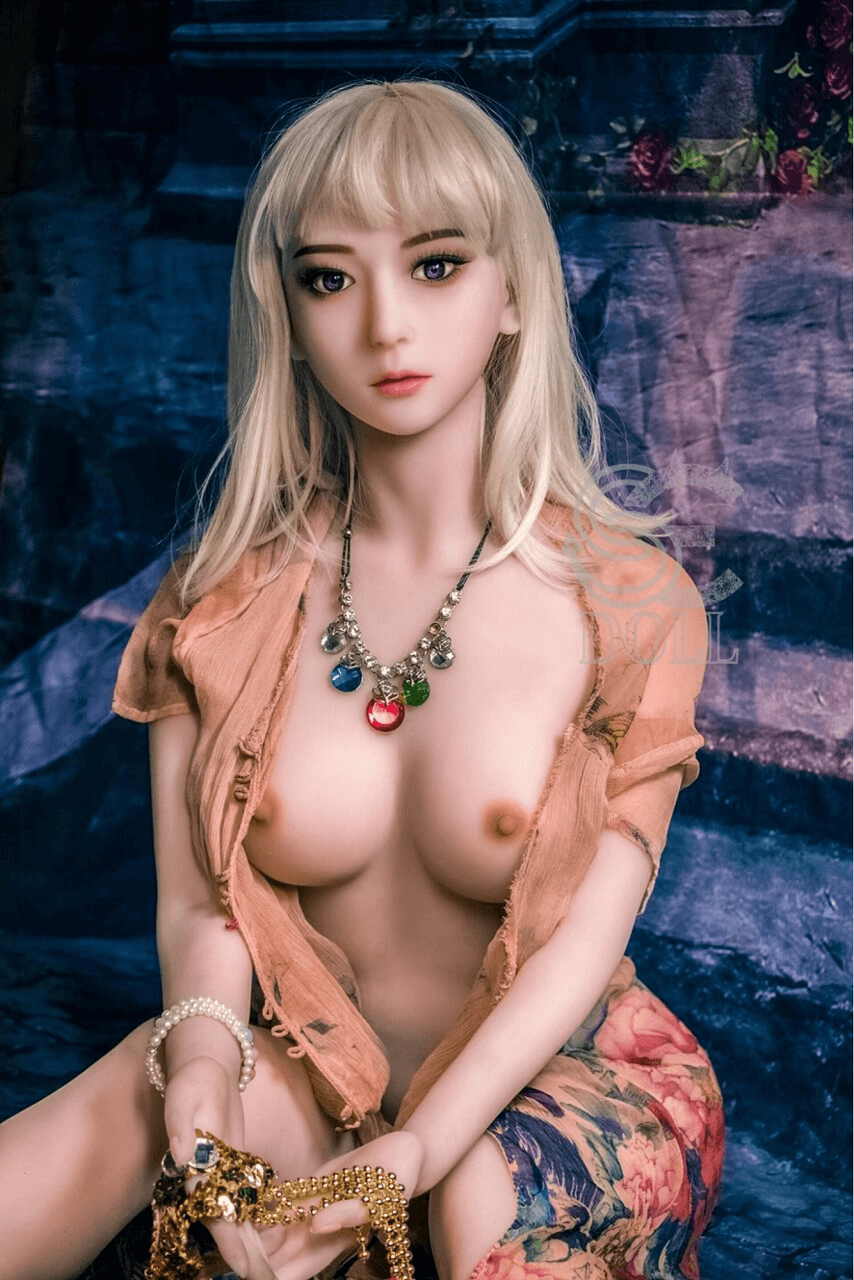 In 2005, the Japanese brand Forest Dolls had more than 40 stores countrywide. The dolls were available for rent, and the hourly rate in 2005 was about 13,000 yen. Users could also rent out wigs and costumes to enhance their sexual experiences with Dutch Wives. It is also a great contributor to the surging popularity of sex dolls, particularly in Japan.
LARS AND THE REAL GIRL
In 2007, the Oscar-winning movie Lars and The Real Girl premiered. The movie focuses on a man who owns a Silicone Sex Doll. Lars (Ryan Gosling) is an extremely shy guy who finds it difficult to socialize. He announces to his brother and sister-in-law about his new girlfriend, who is a life-size plastic woman. On the doctor's advice, his family and the community go along with his delusion.
The movie contributed a lot to the popularity and acceptance of sex dolls.
SEXUAL AUDIO SYSTEM
In 2007, a Japanese company added an mp3 player attached to an in-built pressure sensor in a doll's breast. Now, people could hear dolls moaning, maximizing their sexual pleasure. Many dolls featuring this advanced system can speak and have warm conversations with you.
THE FIRST MALE SEX DOLL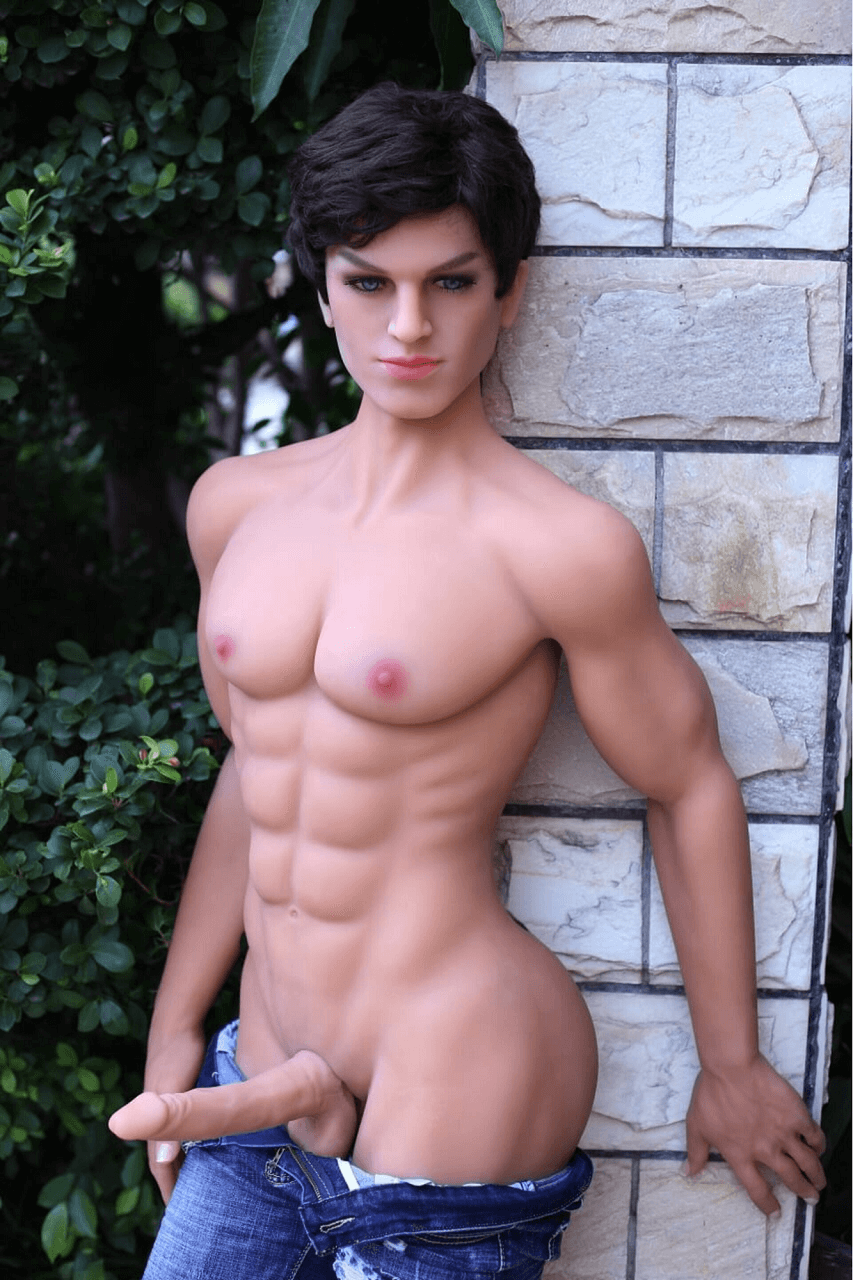 In 2009, Germany made the first Android sex doll called Nax. The doll features an artificial automatic ejaculation and an automatically soaring penis and. Today, a wide range of customizable male sex dolls and male robot sex dolls are available to buy.
CUSTOMIZABLE SEX DOLLS
Today, you can shop a fuck doll personalized to your sexual desires. Most of the leading sex doll brands give multiple choices of body type – curvy, slender, petite, athletic, pregnant, and transgender. You can choose hair color, nail color, ethnicity, age, and the size and color of boobs and hips. Do you imagine having sex with a vampire or elves beauty? Let us know, and we can create it for you.
Some men or women may have strange and unusual sexual preferences. Having a customized doll means you can get your new girlfriend sculpted the way you dream about it. Custom love dolls come with two choices for vagina – fixed or replaceable.
Choose between silicone and TPE when it comes to the skin. Silicone tends to be a bit expensive but more realistic and softer compared to TPE. Both TPE and silicone sex dolls are in high demand these days. So, if you have a good budget, go for silicone love dolls.
ROBOT SEX DOLLS WITH ARTIFICIAL INTELLIGENCE FOR SALE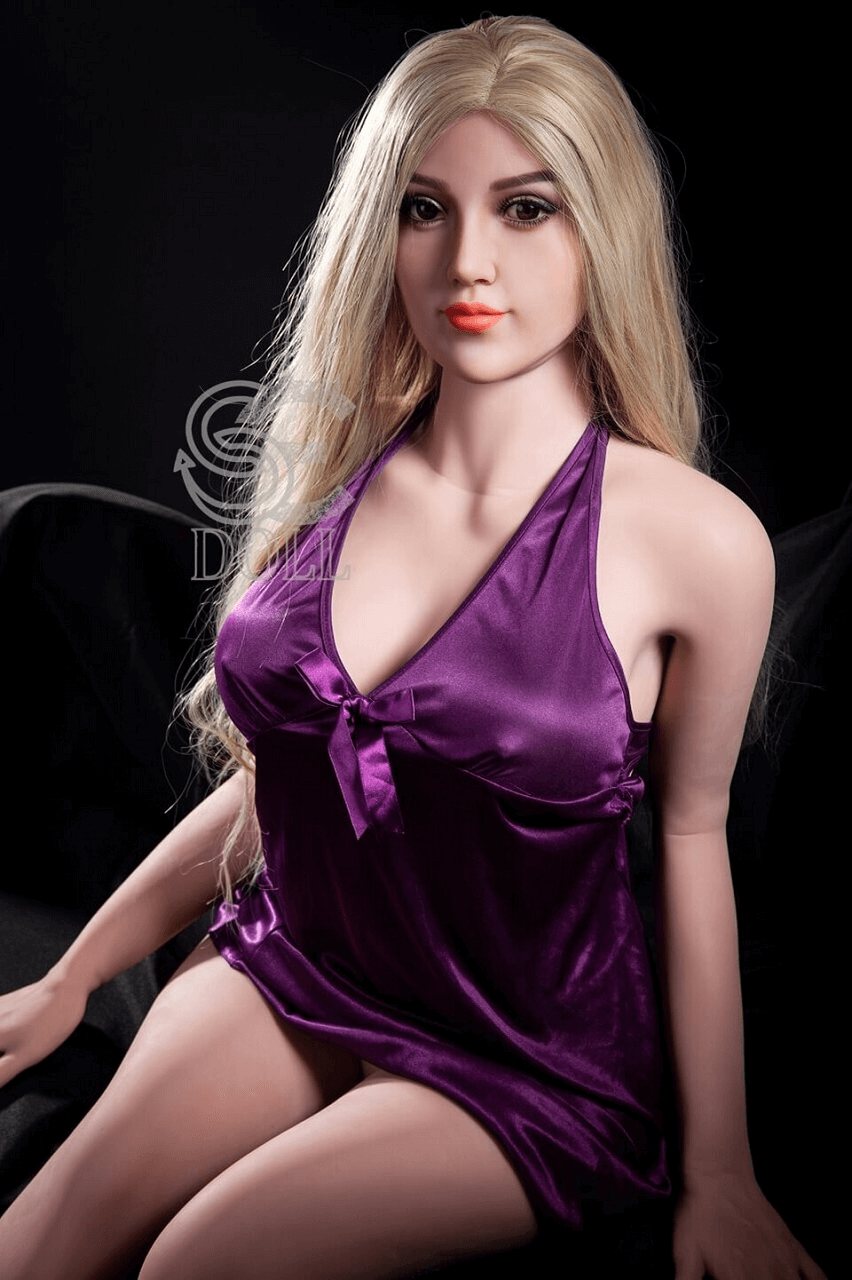 In 2006, Henrik Christensen from the U.K. told Sunday Times that people would start making love with sex robots within the coming five years. His words seem true today! A lot of leading brands have started introducing intelligent sex robots that could do a lot of things like real human beings.
Sex robots love bots, or sexbots are anthropomorphic robotic love dolls used for sexual pleasure. The practice of human-robot interaction, especially when it comes to sexbots, has been widely accepted.
People who want to make love with sexbots are referred to as robosexuals or digisexuals. Male sex robots are referred to as many bots or male bots. Other terms used to refer to sexbots are pleasure robots, sex droids, and love droids. On the other hand, female designs are also termed fembots or chick-bots.
Pleasure robots can interact with humans through:
Vision: Through cameras
Voice: Through speakers and microphones
Touch: Through contact microphones and capacitive sensors
Cognition and emotion: Through cognitive modeling and behavioral responses.
For instance, some female sex robots feature sensors on the vagina, boobs, shoulders, hips, and mouth. Because of this, the dolls can respond to touch. Since these dolls are programmed with artificial intelligence (A.I.), allowing users to have conversations with them.
A.I. sex robots are relatively in their infancy stage of research and development. Many sex doll designers, including McMullen, believe that sex robots are great for sexual and emotional companionship.
More and more manufacturers are coming up with advanced developments to bring their dolls to realism. As of 2018, the latest models of A.I. sex robots can hold conversations, express different kinds of emotions, and remember facts. Users can choose many exciting combinations of looks, personalities, voices, and clothing to sculpt an ideal companion.
CybOrgasMatrix dolls used elastic gel and claimed the material to be better than silicone when it comes to elasticity. Another brand, "First Androids," once provided pelvic thruster motors, heated orifices, and audio capability.
FUTURE OF SEX DOLLS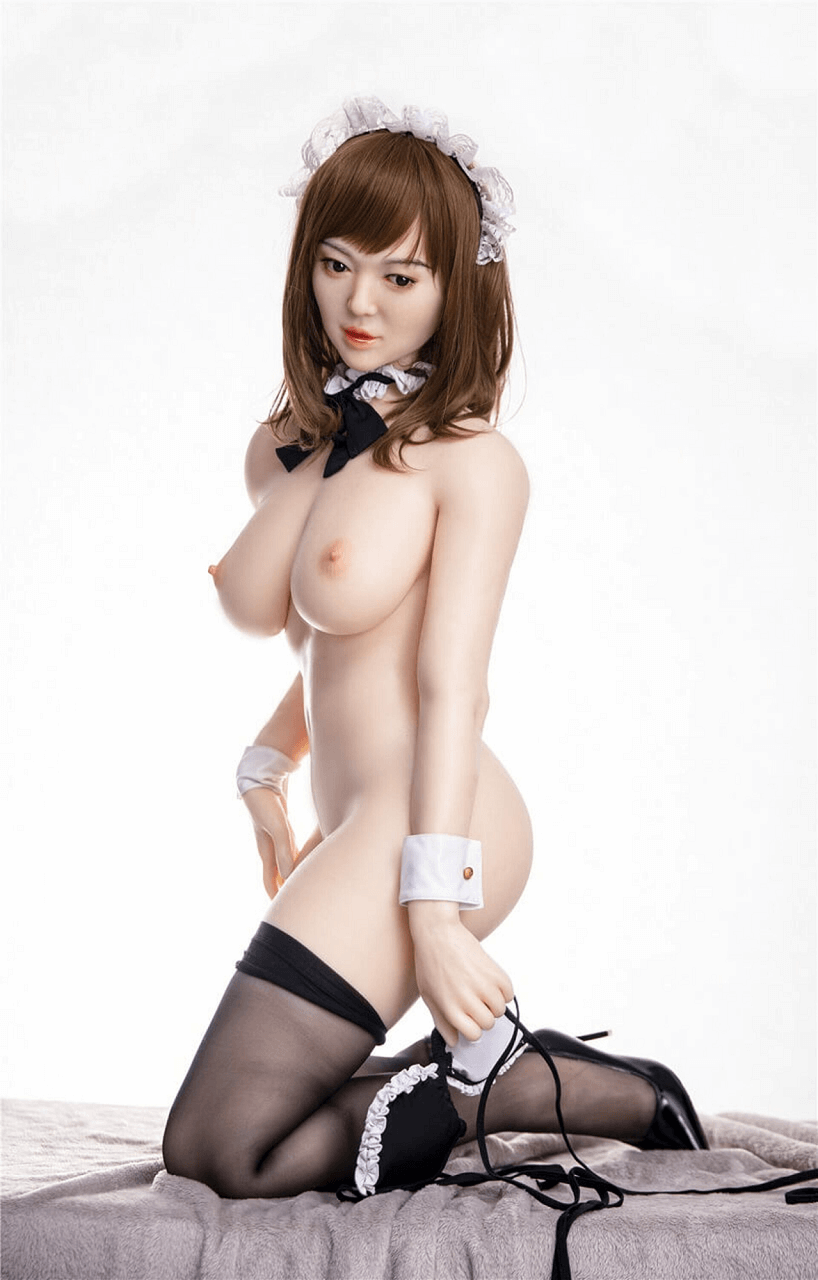 The sex industry grows, and emerging technologies benefit by offering new ways to have pleasure. The industry has come forward leaps and bounds within the past few decades. The credit goes to new and improved materials and advanced manufacturing processes. Because of all this, now manufacturers could be made hyper-realistic and flexible sex dolls.
Many enhanced materials for making sex dolls have come into existence. Currently, TPE and silicone are the two most popular and commonly used materials to design their beddable fuck dolls. Every brand is competing hard to create skin-like materials for their models. As of now, it's hard to say who will win the race.
Some users prefer one material over the other when it comes to designing their new silicone girlfriend. It's not possible what the coming breakthrough would be. The industry still needs a lot of research and development work to create new super realistic material.
GOING BEYOND SEX ROBOTS
Sextech is not going to be just about robots. Many sextech experts say that sexuality encompasses everything, from pleasure and relationship to orgasms to health, crimes, gender identity, medicine, and much more. It also encompasses sexual preferences and identities.
The new-age love dolls include super-advanced sexbots. These are robotic versions of silicone sex dolls – smart vibration, app-connected, massagers, and stimulators. These will bring you excellent sexual experiences thanks to virtual reality and augmented reality, and more.
Virtual reality and augmented reality provide a unique and realistic way to explore sexuality in a fulfilling and safe way. These technologies have become more realistic than ever before. The sexual experiences provided by virtual reality will become more immersive in the near future. Experts recommend that the boundaries and comfort levels of these experiences should be discussed among partners to strengthen relationships rather than to harm them.
REALISTIC MALE AND FEMALE SEX ROBOTS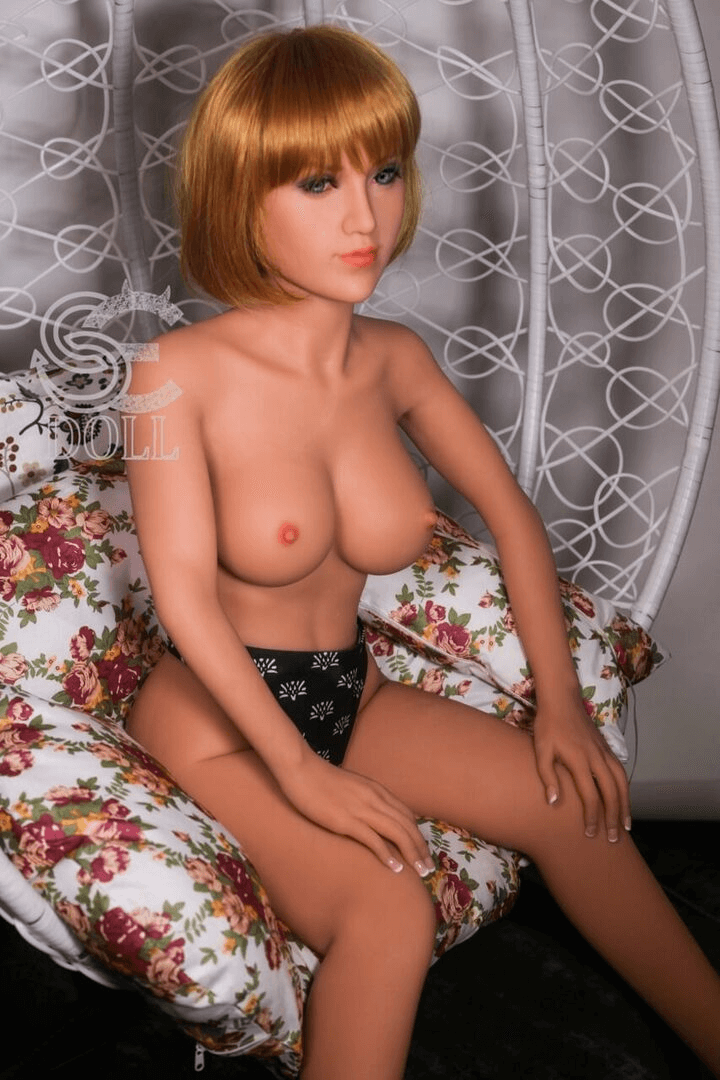 Significant progress has been made to make sex robots very realistic and fully customizable. Many companies have already started unveiling robots that can mimic breathing and heartbeat. They are trying to make their models interact with partners like human beings.
A.I. and emerging technologies have opened up a whole new world of opportunities for healthy sexual experiences. Though there are still many challenges and controversies around the topic, manufacturers are trying to address them legally and ethically.
As the market grows, sex dolls will become more common, affordable, and realistic. Maybe in a decade or two, people would be able to buy fully-heated interactive and vibrating love dolls or A.I. sex robots.
[/vc_column_text][/vc_column][/vc_row]