DOLL HOUSE 168: All Things You Need To Know About Them
Doll House 168's legacy began in 2015. By that year, they have decided to take the experience of selling dolls for many years as the basis to take a higher level and transform into a TPE sex doll manufacturer. Doll House 168 is a young Chinese brand for sex dolls that is in serious pursuit of their mission, which is to represent China as the seller and manufacturer of the best love dolls, and constantly surpass their own ideals.
Additionally, Doll House 168 adheres to their vision, which is to create original designs and produce sex dolls that passes the demands and standards of their customers while making sure that each doll possess the a goddess-like beauty and eroticism. They are also in major pursuit of achieving a frame design that emulates the characteristics and behavior of a real person's poses and movements.
Their manufacturing is in China, but their main office is in Taiwan. They are originally aiming to provide products exclusively for Chinese customers but they have decided to expand their business and partnership with other places such as countries within America, Asia, and parts of Europe. With this mission, it resulted in a success. There are products made by Doll House 168 all over the world. 
A Company with a Mission
All thanks to their service and dedication to producing quality products, they have been praised with numerous awards. It is not only Doll House 168's priority to become the number one doll manufacturing company but also to become an entrepreneurial company that promotes the culture of dolls. They believe that their products are not just for the physical pleasures but also for the welfare and quality of human life, as well. 
What makes Doll House 168 Unique?
Producing sex dolls made from both Thermoplastic Elastomer (TPE) and Silicone is not something new in this industry. Doll House 168 offers both materials to ensure that they can cater the needs of their valued customers without any problems. Moreover, this company offers unique designs and models for their sex dolls, one of which is their use of Anime references. They design their products to look like Animes but with the bodies of a realistic female anatomy.
Another design that they mostly specialize on is they make dolls with an Asian beauty. They gave it their time, effort, and skills to accurately and intricately design their dolls in a way that they would seem as realistic as humanly possible. Surprisingly, with a quality that competes with top brands, Doll House 168's sex dolls offer a much cheaper price than most sex doll brands you know. 
In this article, we will inform the reader about everything that they need to know about Doll House 168's gorgeous sex dolls before buying them. From the materials being used, price, and other important details such as unique features.
Maintaining the Quality of Your Sex Dolls
The following are some of the tips that you might want to consider to best take care of both Thermoplastic Elastomer (TPE) and Silicone-based sex dolls made by Doll House 168:
The most important thing that sex doll owners should keep in mind is to always use lubricant when using their sex doll. This tip is of high priority because it prevents the material from wearing and tearing. Aside from that, it provides an even more realistic feel to it when using the doll, especially when the lubricant is water-based and warm in temperature. 

Store your sex dolls without clothes or with loosely fit clothes. In this way, the material is being kept from damaging, such as indentation, if wearing tight clothes of the sex doll not prolonged. It also prevents your sex doll from discoloration due to some clothes that can transfer its color onto the skin of the doll. 

Always scan and check your sex doll's parts and details intricately. When purchasing a sex doll, most of them comes with a free repair tool kit as a package. This means that owners have a responsibility to check their dolls for parts and details that are repairable. Owners are advised to give their sex dolls a day to check and ensure that its quality is always in top condition. 
Without further introduction, let us now showcase some of Doll House 168's finest and best selling sex dolls, shall we? 
Note: Every sex doll name and price on the list below was referenced and resourced from www.venuslovedolls.com. Be sure to visit and check their website for more information and products if you want to know more about sex dolls. 
Doll House 168's Best Selling Sex Dolls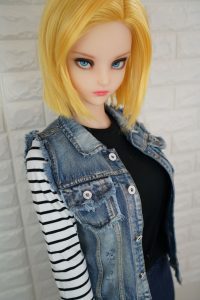 Inspired by Android 18 in an anime series entitled Dragon Ball Z, Doll House 168 has made a great sex doll for anime and video game fanatics. Surely, if you're one of those guys, then you know her from her cool fighting skills and awesome powers. Additionally, her set of expertise doesn't stop there, she could also win her way out of your sexual desires just with her physical features. Any anime fanatics would be lucky enough just to have her as their sex fantasy.
Just be sure to treat Ayleen with proper care and she will definitely do the same for you. And, who knows? You both might hit it off and experience a steaming hot sex when you're alone with her. Her body is from a hundred percent TPE material and measures 4 feet and 8 inches. With a cheap price, you can be sure to have Ayleen to keep you company in time for your sexual desires.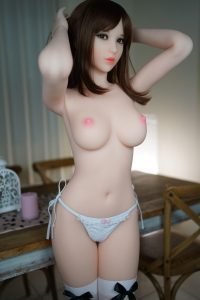 Second on the list, we have Corinne, an Asian inspired sex doll with a body of a sex goddess. With a body made from TPE, Doll House 168 has made sure that Corinne highlights a detail like no other. Just with a touch, any customer wouldn't be able to tell much of a difference between real skin and not.
In addition to that, Corrine offers a body structure that mimics a human body, all thanks to the skeletal frame that holds her body together. She can copy mostly anything a human body can possibly do in terms of movement, motions, and poses. Treat Corinne gently and with care to make a lasting relationship with her. Under that  elegant white bikini hides a gorgeous body with a smooth and silky skin that would surely attract any guy and stimulate their sexual desires.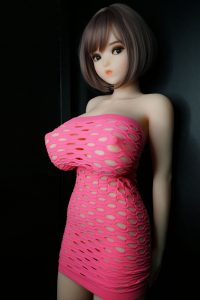 In terms of overly huge breasts and other features, Doll House 168 would not accept to be left out. They are also capable of producing sex dolls specifically for those who have fetishes to any kind as long as it can be made. Violette is a 4 feet and 4 inch tall, anime inspired sex doll tailored for guys who like to play with big breasts and nipples. Her cutesy charm can attract any guy that has a thing for short and sexy females.
Guys who like to be command into submission should definitely try having a sexy moment with Violette because she is available for anyone who wants to dominate her alone in bed. Her best feature is her soft breast and huge pinkish nipples that you can surely be enjoy by means of pressing, squeezing, and fondling, especially when it's Violette that they are going to have their fun with.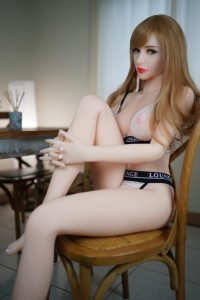 Not only that they can make Anime-themed and Asian-inspired sex dolls, Doll House 168 can also produce sex dolls that can compete with famous sex doll brands. A perfect example for that category would be this gorgeous and beautiful Raya, a doll made from TPE with a  beautiful Latina face. She is tall enough to seduce curious guys that want to know what it would feel like to do it with a sexy European chick. Her features, like her irresistible looks, ten out of ten body figure, pink nipples, smooth thighs, and long legs are enough to arouse any guy. Make sure to add Raya to your collection of beautiful Latina sex dolls, specially made by Doll House 168 for you.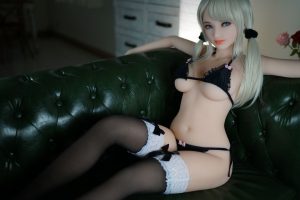 Last but not the least on this list is Jillian. She is the definition of a sex doll that is just both cute and sexy at the same time. Dressed up as her favorite black and pink lingerie, Jillian loves to have fun by posing as someone who is cute and lovable. With a height of 4 feet and 8 inches, Jillian's figure and charming looks can attract a lot of people.
You might want to keep your attention towards her because once you get to experience Jillian's thin and delicate body, there is a great chance that you would not be able to get her out of your mind. Do not just imagine a night full of passion and kink with her, try her out and add her to your list of gorgeous girls. A bratty personality with perky breasts is a sexy combination that you might want to get behind with. 
Why should you buy sex dolls from Doll House 168? 
It is Doll House 168's mission to improve the quality of lives of their customers, mainly focusing on their sexual health, by providing top of the line products. In this part, the article will mention some of the benefits of purchasing sex dolls from Doll House 168. 
Affordable
One of the things that sex doll fanatics and collectors is mostly concerned about is the price of these lovely sex dolls. Most of them are quite costly depending on the material, labor, and the brand itself. Despite all of that, Doll House 168 is able to offer their valued customers great but budget friendly sex dolls. Most of their products range from $1500 to $1800, depending on the model and details. This is their way of saying that a sex doll enthusiast can afford a cheaper sex doll but with the quality of a top brand. 
Durable  
Another thing that makes a great sex doll is its life span and durability. Doll House 168 ensures that each doll's frame and external features are to give them enough durability to last for decades, if given enough care and attention. They have a devotion to surpass the normal standards of a sex doll in terms of quality and enduring damages and repairs. 
Wide Variety of Choices
Another thing that curious customers should know about Doll House 168 is that they offer a wide range of designs. Each doll is made according to their customer's needs and preferences. From the material, wigs, eyes, skin, finger nails, height, breasts, nipples, pubic hair, vagina, and other important details, Doll House 168 sure do not miss out on the opportunity to have their sex dolls make their mark. 
The Company's Vision 
Another thing that is unique with Doll House 168 is their devotion to their ideals. The company envisions a life with their precious love dolls that does not only provide physical pleasures and satisfaction, but is also able to give their customers experiences that could help and improve the quality of their lives. Doll House 168 would like to make their customers feel great and content about themselves with the use of love dolls as their means.

Convinced? If yes, make sure to purchase your next Doll House 168 love doll at www.venuslovedolls.com.