WM Dolls was, originally, a company that manufactures mannequins for wearing clothes. However, due to a surge of demands in the market, WM Dolls have slowly gravitated towards manufacturing sex dolls. Their company was first founded way back around 2011, making them one of the leading brands for sex dolls. 
They have been performing well in the market by offering and providing the best products and services for their customers. If your doll is by WM Dolls, you can be rest assured that your sex doll is  from quality materials and parts. From the exquisite metal frame of the sex dolls to the incredibly soft and realistic female skin, WM dolls are absolutely proud of the quality of their original masterpieces. 
The Making of WM TPE Sex Dolls
For every unique doll that WM Doll makes, there is a unique mold . Each sex doll is molded from the front and back, then subsequent layers are added, including the final layer which is the Thermoplastic Elastomers or the TPE. The TPE is the key material for making a realistic sex doll. After putting the TPE in place, the final process for building a sex doll occurs. This is where the skeleton or the frame is placed inside the doll then proceeds to seal both the front and back of the doll together. WM Dolls is also making sex dolls made from silicone, depending on the customer's choice. 
But the process does not stop there! There are still quite a few steps that need to be done before the dolls are stored and shipped to their designated recipient. This involves the cleaning of the sex dolls from top to bottom by removing all excess materials of the doll from the molding process. Next, experienced artists will now begin to add the details for each doll, like the sex dolls's face, make up, hairstyle, fingernails, and other specifics ordered by their customers are involved in this process. 
Personalized Dolls According To Each Customer's Preferences
If a customer decides to personalize his or her own sex doll, WM is ready to offer various styles of each parts for the sex doll, such as, the hairstyle, hair color, sex doll's height, skin color, eye color and lips' shape. Additionally, customers can have the choice to make the eyes, arms, and torso of their sex dolls to be movable so that in can be as realistic as they want it to be.
WM Dolls provides choices according to each customer's specifications and tastes. All customers have a lot of options to choose from because WM Dolls have a lot of different variations of parts. In case you're wondering, WM Doll offers, at least, 50 types of body types and more than 400 types of heads. All models are designed uniquely to give anyone an opportunity to personalize their own sex doll. 
Did You Know? 
Back in the year of 2016, WM Dolls launched a sex doll design where Artificial Intelligence (AI) is installed. This model can move and talk simple responses to their owners. Movable parts such as the head, eyes, mouth, hands, and feet of the sex doll were also within the said design. But the technology back in the day was far inferior than today's technology, resulting in the design to be substandard because the doll appears to move like a robot rather than human-like. 
For their latest sex doll design, WM Dolls has been making a new feature that makes the hands of each doll appear to be more detailed and realistic by giving structure to their hands. Customers can now have the opportunity to have their sex doll's hands with flexible fingers that mimics the motion of hands of a real human. 
The Shipping Process
WM Dolls follows a strict shipping policy for their products. Even though they offer free shipping fee on all of their sex dolls, there are few countries that restrict these products  due to laws regarding sexuality. These countries are mostly from continents such as Africa, Middle East, South America, and some few places from Asia. 
Since each parts of the these sex dolls are made depending on the customer's preferences, the process in making them may take longer. So it may take at least three weeks after the time they placed their order for each customer receive their customized sex dolls. 
WM Dolls' Return Policy
WM Dolls accept no return of their products. Issues regarding health are the main reasons as to why they do not accept any returns of their product. Chances are WM Dolls will only accept returns if a customer has received a doll they did not order. 
Since WM Dolls is following strict shipping regulations, the same thing also applies in following strict guidelines for their return policies. WM Dolls strictly follows all specifications that the customer's ordered to avoid conflicts. Every doll that customers receive is as exactly as they desire it to be. 
According to their return policy, all customers are obligated to know if their order has met their desired specifications and the quality of the sex doll is in top condition right after receiving it. If there is any kind of problem regarding the sex doll, such as damages, defectives or undesired specifics on the sex doll, the customer should immediately contact and report it to WM Doll. If the situation is appropriate and is in the scope of WM Dolls' Return Policy, WM Dolls will try and fix the problem that the customers are having. Including the reparations of the damaged part. WM Dolls will also handle all expenses such as shipping fee and repair fee. This is to ensure that every customer and product are within the standards of WM Dolls quality. 
Their sex dolls might be a bit pricey but all of their prices are reasonable enough due to its high tier quality and sex doll collectors and enthusiasts are still willing to pay because of it. 
If you are still not convinced that WM Doll has been making high quality sex dolls, this article have listed some of their best selling products. From the petite, cute, but sexy models to the busty, huge features, and voluptuous body figures, WM Dolls have just the right thing for you. This article has also listed each of the model's best features and each model is sourced from Venus Love Dolls an online sex doll shop partnered with WM Dolls. 
Without further introduction, here are WM Dolls finest and best selling sex dolls: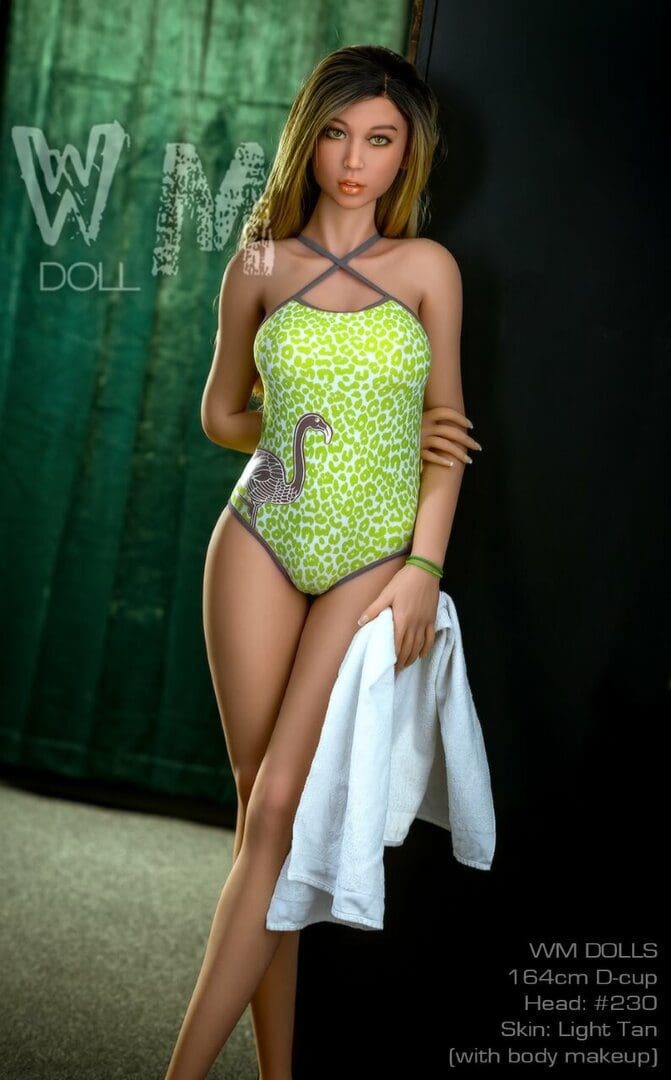 Thea is 5 feet and 5 inch tall in height. She is an average height sex doll for guys who like to have fun with a typical sexy blonde gal. Her charm can attract any guy that has a thing for short and sexy female blondes. Guys who like to be with someone they can push into submission should definitely try having fun with Thea because she can please anyone who wants to dominate the room with her. Her best feature is her soft and perky chest is for someone who wishes to have a taste of her sexy body.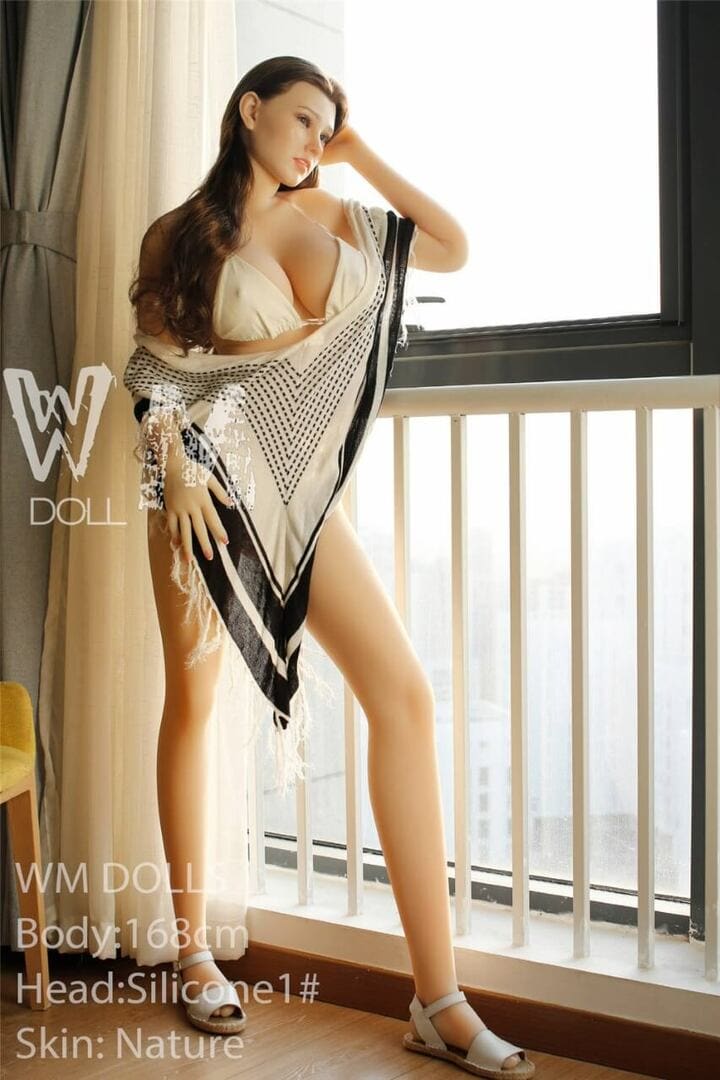 Looking for a mature type of sex doll? Say no more, because hot and sexy Andrea has what most men like about a mature kind of body type. This 5 feet and 6 inch tall sex doll is not for the faint of the heart because just from her seductive looks, any guy could fall down to their knees. Curious to see her ? Under her white bikini is not only her soft silicone skin but also her huge and stunning breasts. She is someone that longs for a fun time full of lust and romance. Andrea searches for a man who can satisfy her needs and make her feel like a woman that she is.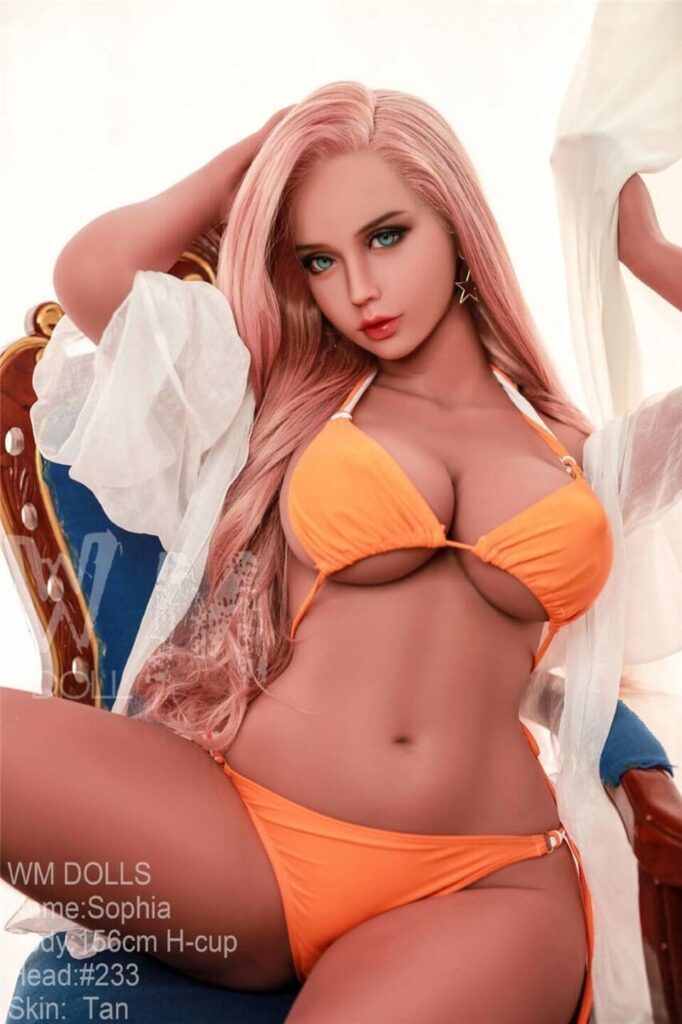 A long and pink – haired sex doll, Anne measures 5 feet and 1 inches in height. Judging by her looks, she's a pretty chick that could turn on any guy. Even though she is short in terms of height, do not underestimate her best feature, which is her perky chest and  thick thighs that any guy would want to put their faces between them. With Anne, you can always expect to give your hundred percent best in performance. Make her pose onto different kinds of sex position you want, especially when it's her bottom features that you want to experiment with. Anne likes to  spread across the bed, so if you're the kind N guy who likes to try new and unique ways to execute your "business" down there, Anne could be the perfect partner for you.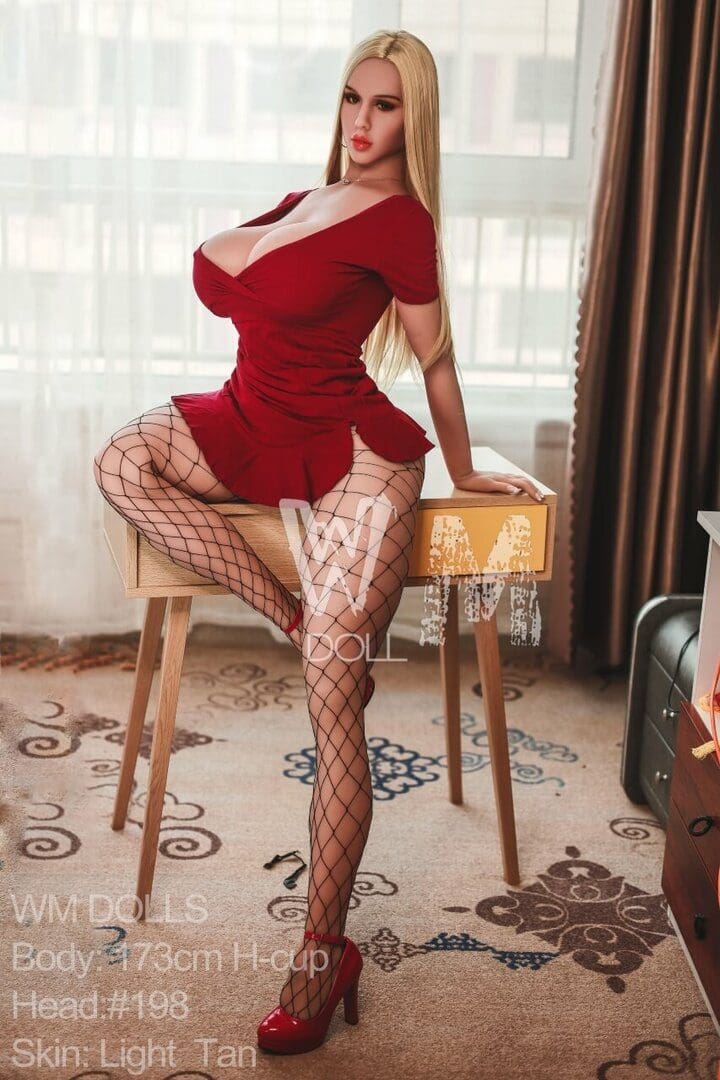 In case you didn't know, WM Dolls can also take it to the next level. Oaklee is a perfect example of how WM Dolls can surely give their best selling sex dolls a top tier design. Oaklee could live up to any guy's dreams of experiencing it with a goddess-like body just like her. Prepare to get naughty with her beautiful and voluptuous figure. Make sure to treat her like a goddess that she is. With her stunningly huge chest, long sexy thighs, and plump ass cheeks, you know very well what could only happen in bed with her.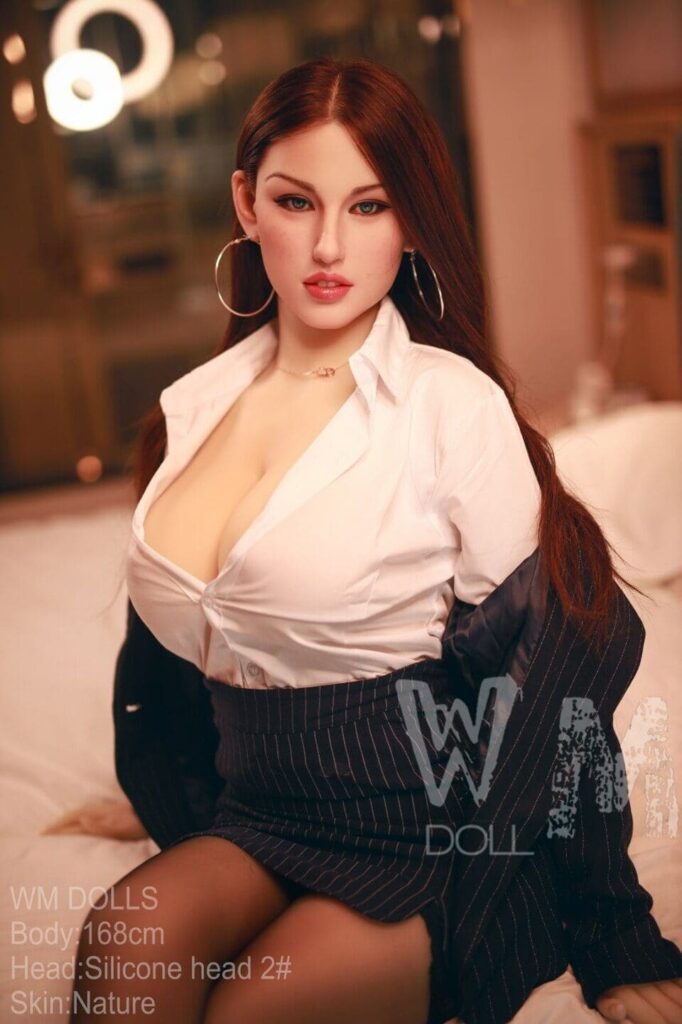 Another high-end sex doll made by WM Dolls, Journi is a 5 feet and 6 inches tall doll. Her best feature is her soft, smooth, and large breasts that could satisfy anyone that is willing to do it with her. She can be your long-awaited dream of doing a role play of office sex. Just imagine yourself slowly undressing her as you are  caressing and having a good time with her is enough to push you into having Journi as your partner in bed. 
Those are just a handful of sexy and unique model designs made by WM Dolls, the rest is up to you to choose and browse. Feel free to browse the latest and available models from www.venuslovedolls.com
Additional Information about WM Doll that might want to know about… 
WM Doll makes their sex doll heights ranging from the shortest, 140 centimeters (4 feet and 7 inches) , up to their longest option, which is, 174 centimeters (5 feet and 8 inches) .

They also make hundreds of wigs to choose from, depending on the customer's choice. From your simple black straight hair to blondes and redhead, the choice is limitless. The color and hairstyles' price may also vary. 

 From its size, A Cups to M Cups,

WM Dolls is all about the intricate details. This also includes the color of the fingernails and foot size. WM Dolls knows how to recognize the tastes amd kinks of their customers. 
Maintain the Quality of Your Sex Doll
To keep your WM Doll safe you can regularly follow the instructions for maintaining your sex doll below:
WM Dolls are from special materials to make them stretch and pose for the user's satisfaction. However, letting the dolls stay in a stretched position may  cause damage to its structure or skin. So  keep them in a neutral or default position of you are not using it. 

In terms of cleaning and your WM Doll, use normal washing detergent or foam . Just be sure to use soft materials in rubbing their skin to avoid damages like scratches. WM Dolls also provides products in cleaning sex dolls. It usually comes along as an accessory in each doll.