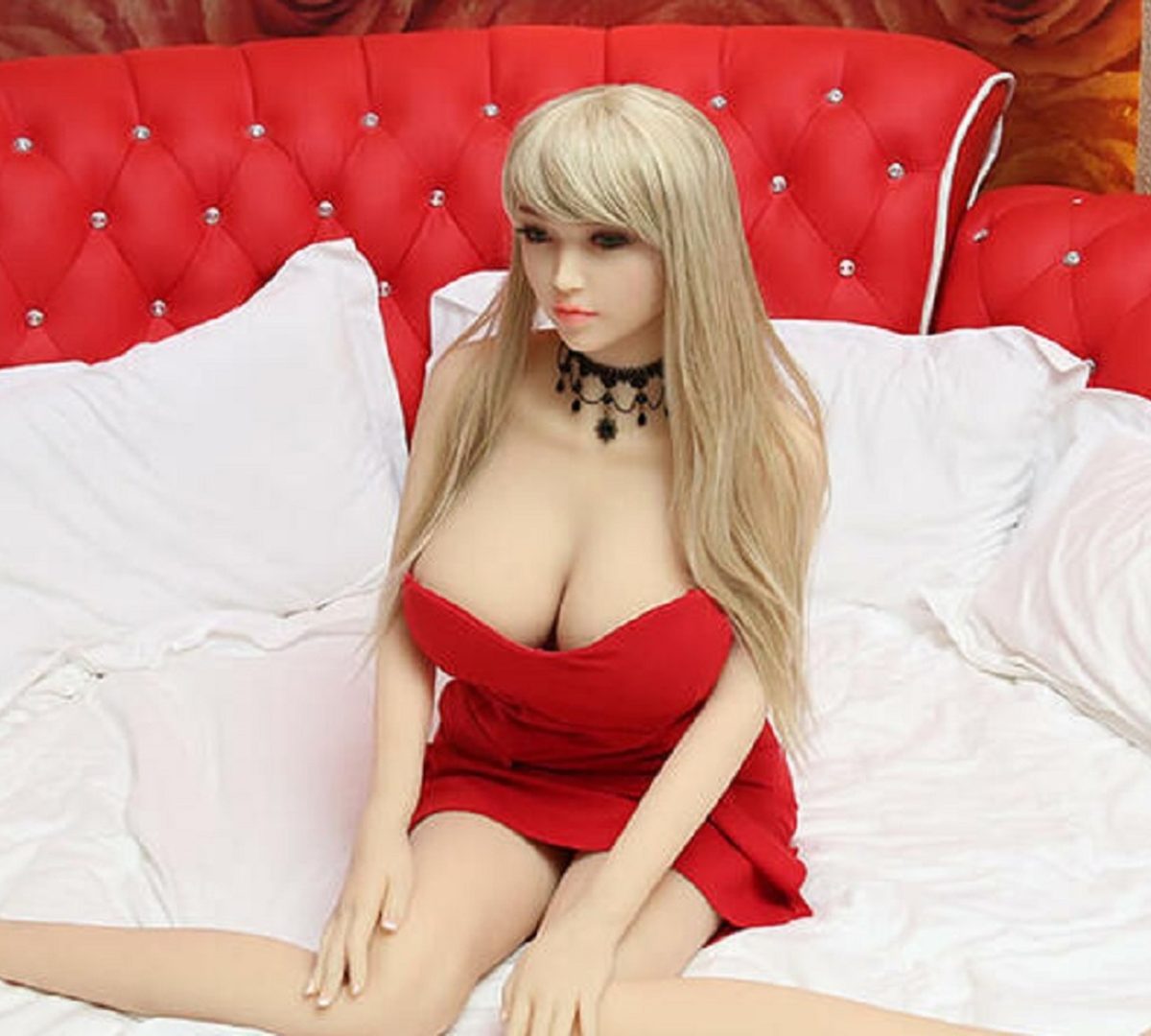 You finally decided to buy a sex doll. Are you one of the boobs guys? There are hundreds of big boobs sex dolls for men to buy, and selecting the best one is not an easy task. Especially, when you want to buy a sex doll with impressive boobs. Sex doll breasts options are wide, which may confuse you to choose the love doll with the right tits.
Men love to ogle at beautiful and heavy boobs that turn them on in no time. In other words, men can feel more pleasure by stimulating a woman's breasts during foreplay and sex. So, it is important to know the sex doll breasts options to choose a love doll with desirable features.
TYPES OF SEX DOLL BREASTS
When talking about sex doll breasts, there are mainly three types of breasts in love dolls. These are solid, hollow, and gel-filled breasts.
Let's find out which one to choose:
SOLID
Solid breast sex dolls are made of TPE or silicone. The solid boobs can bounce up and down like the tits of a real woman. So, it is the go-to option for men who love to play with firm and tough breasts.
The solid breasts sex doll look and feel quite like a realistic woman. In most cases, you do not need to upgrade the breasts at the time of purchase, and you will definitely enjoy the lifelike sex feeling. Also, the solid breasts are heavier than gel-filled and hollow boobs.
This is often quite desirable and appreciated in smaller A and B cup-sized breasts. You should select this option if you're not too picky about how breasts feel and wish to save on upgrading the boobs of a love doll.
You can slap, honk, jiggle or even bite the solid sexy breasts of a sex doll. However, they are less soft and bouncy in comparison to other breast options.
Advantages of solid breasts
There is no additional upgrade cost
Feels realistic
Perky & firm
Disadvantages of solid breasts
Not too bouncy as Hollow or Gel-filled breast
HOLLOW
Another breast option to choose from is hollow breasts. It is filled with air and is not completely solid. Being light in weight, these breasts are more bouncy.
These tits are lighter than the solid and gel-filled breasts. But hollow breasts are not so perky and may break easily when you squeeze them tightly. Hollow breast is especially best for the larger cup sizes (D and greater) as it makes them easier to manipulate or move during sex.
If you are looking for a big boob sex doll that is light in weight, then a love doll with hollow breast is a great option for you.
Moreover, upgrading to hollow breasts does not cost you much. In addition, they are softer and bouncier than other breast options.
Advantages
Very bouncy
Extremely soft and squishy
Disadvantages
You need to pay additional charges to upgrade from the solid option
Not so perky
GEL-FILLED
A gel-filled breast sex doll is the most realistic option available for men. The amazing bounce in this breast gives a lifelike touching experience to you. It is made of a softer gel material than a solid breast but more firm and perky than hollow breasts.
The gel used on these breasts is also excellent in mimicking the feel of real woman breasts. These boobs poke proactively out of the top and flaunt the fabulousness naked in bed.
If you have enough budget, then the gel-filled breast is worth the option to upgrade. It means you have to pay about $100 to $200 more if you want your sex doll to have this breast type.
Further, it is worth the money you will spend on gel-filled breasts as this will give you amazing breast sucking experience. Very famous brand that sells gel-filled breasts sex dolls is WM. And, due to its great success, many other brands have released the gel upgrade available.
Advantages
Most realistic breast
Soft yet firm and perky
Disadvantages
Needs charges to upgrade this option.
When selecting the breast options for sex dolls, there are few generic limitations that you should know.
For A and B cup sizes, solid breast type is the best option. Hollow or gel-filled breasts are not good options for A and B cup breasts.
Go for the hollow breast option for breasts above the H cup size.
Gel-filled breasts are best for C-E cup sizes.
FOCUS ON THE BREAST SIZE
Let's take a look at the sizes of the breast to choose a sex doll.
If you love flat chest women, then a small breast sex doll is an excellent option for you. These love dolls have sexy butts and thighs that can give you amazing pleasure in bed. Also, the small breast sex dolls are made of premium quality material that causes no harm to your skin.
Among all the love dolls, the medium breast sex dolls resemble a real woman. The breast size of these dolls is as soft as the real woman's chest. The main aim of these dolls is to give you a more realistic sex experience, and at the same time to satisfy you with a sexy body.
The medium chest love dolls come in various sizes, but chest size is medium to make them look like real women.
Further, the love dolls in this category are more affordable as well as cost-effective.
Do you often dream of having a huge breasts wife? Do you want to have sex countless times with a big breast woman? If yes, then you can choose a big boobs sex doll to live your fantasies.
Chunky, big, curvy, and well-rounded hotties can please men in every way. Most men like huge tits sex dolls as they offer extra treats during those intense moments.
Further, you can squeeze, lick, or can run your hands through the big nipples of sex doll. Jittering and playing with the heavy boobs will give you the feeling of teasing your real partner. This gives a fantastic sex experience that is worth all the money you spent on a love doll.
HERE ARE SOME POPULAR SEX DOLLS WITH VARIOUS BREASTS OPTIONS
SHAHNAZ – SOLID BOOB SEX DOLL
This love doll looks like a real woman and has realistic body features, including breasts. With short hair and solid breasts, Shahnazlooks sexy and can attract any man in minutes.
The best part is that you can upgrade it with hollow or gel-filled breasts. So not only sucking the boobs of Shahnaz is fun, but it can add some spice to the bedroom. To make the experience spicier, nibble on her round nipples.
AILEEN- SMALL BREAST SEX DOLL
This small-breasted doll has a sexy body, thighs, and butts. Aileen is as attractive and charming as big boob sex dolls. She has three individual holes that fulfill all your sexual desires.
Also, Aileen is lightweight, and you can easily store it. This lifelike small breast love doll is full of feminine charm. No matter what kind of sexual experience you want, this small boobs love doll can always satisfy your wishes.
This love doll with solid breasts can upgrade to a hollow breast.
FUKITA – FLAT CHESTED LOVE DOLL

For those who want less breasts and more action, flat-chested sex dolls are the best choice. If you love sweet faces and petite figures, then Fukitais for you.
This sex doll is made of premium quality material and has a flexible body structure. You can enjoy any sex pose with Fukitaand other sex dolls with flat chests.Also, you can focus on the penetration and the blow job without any distractions.
ISMAY – GELL FILLED BREAST SEX DOLL
Of course, most men like big boobs that can evoke their sexual interest. If you wish to fuck large breasts, then gel-filled breasts of Ismay can be a good option for you. With this big boobs sex doll, you will feel the blow mind sex pleasure you never had before.
It comes with solid breasts, but you can upgrade to gel-filled breasts for some extra bucks.
KERTTU – C-CUP SEX DOLL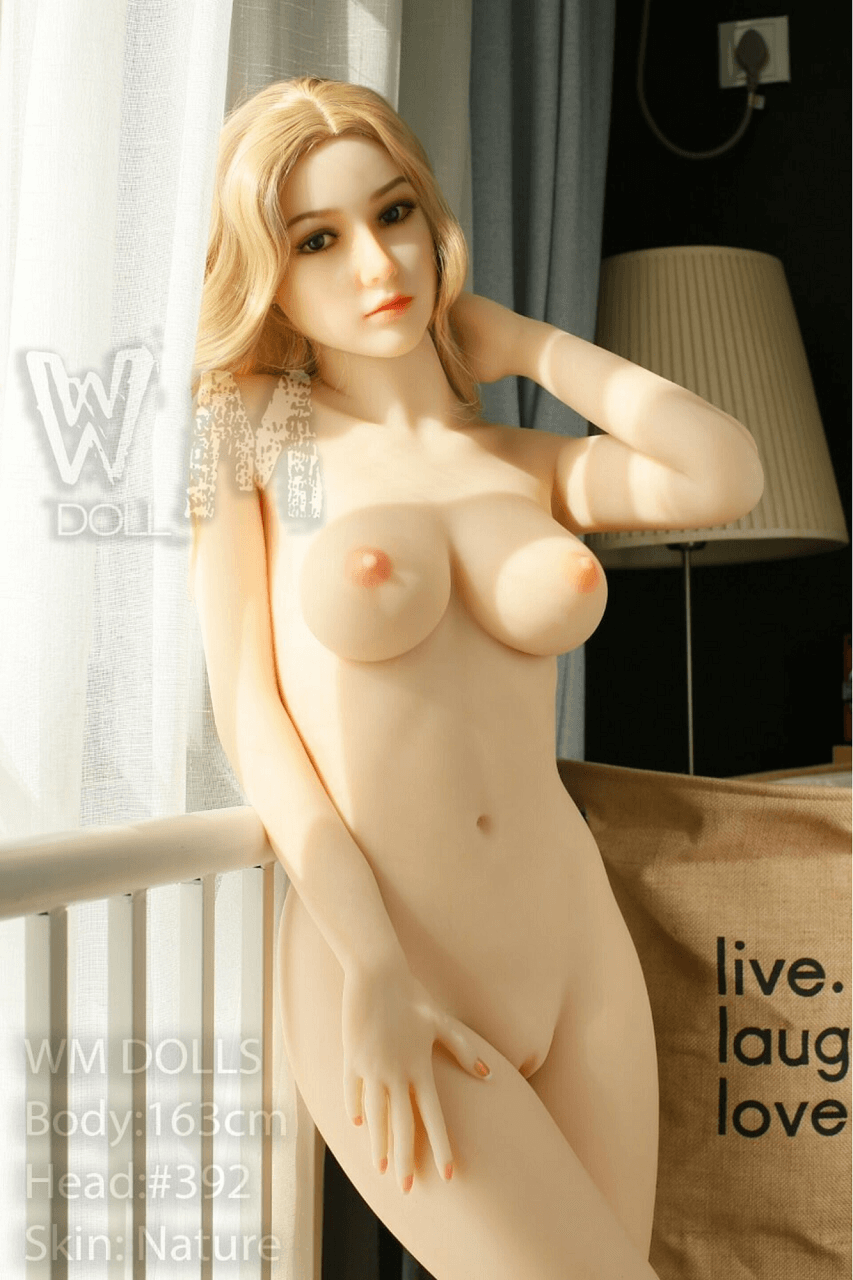 This sex innocent-looking love doll can give you a fantastic sex experience. Her curvy body and c-cup size breast can make any man fall in love with her. Further, the round nipples and flawless skin make her look like a real woman ready to seduce you.
With this love doll, your imagination is the only limit. When breasts move and jiggle according to your sex position, it will make you wild and give you immense pleasure. You can play or tease her realistic boobs while inserting the penis into her vagina.
LIV- BIG BREAST SEX DOLL
This high-end big breasts sex doll is for those who appreciate pendulous assets. It comes with a standard breast option, but you can upgrade it to hollow breasts as well.
With curly hair and a curvy body, she looks sexy and stunning that can attract any man in minutes. Her best feature is the L-cup size that can make men wild in bed. You can play with her big boobs day and night.
CHOOSING THE BREAST OPTION: THINGS TO CONSIDER
Now, as you know the various breast options, you should choose one based on your sexual fantasies and desires. Here are few things that you need to keep in mind before upgrading the sex dolls.
Budget–Consider your budget before making breast upgrades for sex dolls. Big boobs sex doll and premium quality small breast sex doll will always come with a good price tag. Gel-filled breasts are more expensive than the other two options.
Size of the breasts– Standard breast size comes in two cup sizes: A and B, whereas hollow breasts are suitable for big breast sex dolls. Gel-filled breasts can suit C-E cups.
Follow your desires and enjoy an amazing night with your love doll! Also, do not restrict yourself from doing anything that you want. After all, sex dolls are meant for enjoying unstoppable sex.
HOW TO TAKE CARE AND MAINTAIN THE SEX DOLL BREAST?
To increase the life of love dolls, it is essential to care for their breasts. Here are the steps that you may follow to maintain the sex doll breasts:
Use a soft towel to wipe the breast of the sex doll.
Wash her breast with warm water or lukewarm water. Do not use hot water as it may damage your love doll.
Do not put any kind of heavy object on the chest of the love doll as it may compress hollow breasts or boobs.
Buy her a suitable bra to avoid the dust and to keep her beautiful boobs in good shape.
Do not leave your love doll laying boobs down for long periods of time.
FINAL WORDS
Sex dolls mainly come with three breasts options that are solid, hollow, and gel-filled breasts. Further, there are small breast sex dolls, big boobs, sex dolls, and flat-chested love dolls to choose from.
Buy the best realistic sex doll from a trusted and verified vendor according to your budget and sexual desires. Also, to enjoy sex for years, take care of your love doll and do the regular maintenance of her.