Sometimes, just using your hand to pleasure yourself is not that bad, but sometimes you wish for that specific texture you desperately want to feel. Worry not, as high-end sex dolls such as 6YE Sex Doll will answer your prayers! Established in 2014, Liu Ye (also known as 6YE Sex Doll) started manufacturing a wide range of alluring human-like premium sex dolls and meticulously detailed adult toys up to this day. With their top-notch technology, extensive research, and product quality control, this Chinese manufacturer became one of the most famous and respected brands for sex goods.
This China-based manufacturer makes their 6YE Sex Doll and toys using medical-grade, non-toxic TPE material that's a great alternative to silicon and creates a realistic, smooth and soft skin that is almost comparable to a human person's skin. Not only is the skin remarkable, but also with how 6YE Sex Doll makes their sex doll's body durable and anatomically perfect because of universal spherical joints and stainless steel metal bones!
Universal Spherical Joints Are A Game-changer!
Sometimes, love dolls might be boring because they are just set in standing, sitting or prone positions. But with how 6YE Dolls are made, they now have a revolutionary Ball And Wrist Clipping System used for joints, making 6YE sex Dolls more alluring and enticing to your senses.
Joints usually get loose easily when used for an extensive amount of time, but with this Ball And Wrist Clipping System, you can rest assured that you can pleasure yourself longer without making your doll's joints loose during happy hour! You can be adventurous and try a wide variety of sex positions like doggy style, the classic missionary position, and even the Amazoness with ease because of this joint system, making it a lot more stimulating!
Minimal Maintenance, More Pleasurable Nights
6YE Doll creates high-end sex dolls with medical-grade TPE materials and stainless steel bone structure, making them durable and easier to maintain. 6YE Sex Doll are the best cuddle buddies around because of their oil-free and odor-free bodies. You don't need to prep them up first with powder. If you get bored of just hugging her, you can take it to the next level without any issues. It's because their pussies are made with so much detailed anatomy that it will blow your mind.
Once you've had your fun, tidying your synthetic honey up is a breeze with easy cleanup steps. Afterwards, you can keep your 6YE doll safe and stored away until your next adventurous romp.
They have made their products hyper-realistic and meticulous, with top market durable quality that will please you all night long.
Freedom to Customize Your Ideal 6YE Sex Doll
Looking for an ideal premium sex doll might be challenging because of your specific taste, but worry not, as 6YE Dolls are the perfect one for you! 6YE Sex Doll have a wide range of options to choose from; you can go ahead and customize the doll from head to toe based on your liking! Do you have this particular attraction for Western chicks, or you are most attracted to Asian looking ones? Do you prefer to have your hands full with their humongous racks, or do you want small to average-sized titties? How about a skin tone or color in particular? Do you have a height kink? Anything you wish for, 6YE Doll will make your naughtiest dreams come true.
HEAD AND HAIR – Fancy long, silky-smooth hair? What about a short and cute bob cut? Any color and style you pick, you know it will be built perfectly.
AESTHETICS – customize your dream girl's eyes, dress and nail colors; these can all be customizable to your needs.
BREAST – Do you want supple, average, or massive boobs? You can choose between solid, hollow, and gel-type for the texture of the breast. What about the size and color of the areola? There are various sizes and colors that you can pick from. Your imagination is your only limit.
REALISTIC VAGINA AND PUBIC HAIR – You'll get all hot and bothered when you see those lips. 6Ye dolls offer a wide variety between the color of the labia and the volume of pubic hair.
BODY – you can choose the color tone of her body and her posture, such as shrug shoulders as well
SPECIAL FEATURES – 6YE Dolls offers the following to heighten your experience: Body Heater, Moaning Option, Hand Skeleton, Breathing Option, or Intelligent Cleaning Set.
High Class Sex Dolls
Being known to produce high-class sex dolls, 6YE Doll frequently receive various special requests about their exceptional love dolls. From looking like an innocent-looking elven girl to a smoking hot naughty girl next door, you can breathe life into your wildest fantasies! 6YE Sex Doll ensures the quality of your ideal darling, providing you endless nights of carnal pleasure! And for customizing your dolls, we also offer these free:
Extra Head
Wig
Lingerie
Lubricant
Without further ado, 6YE Sex Doll presents some of their featured best selling love dolls for your consideration:
1. Addyson – 5'3″ | 160cm Sex Doll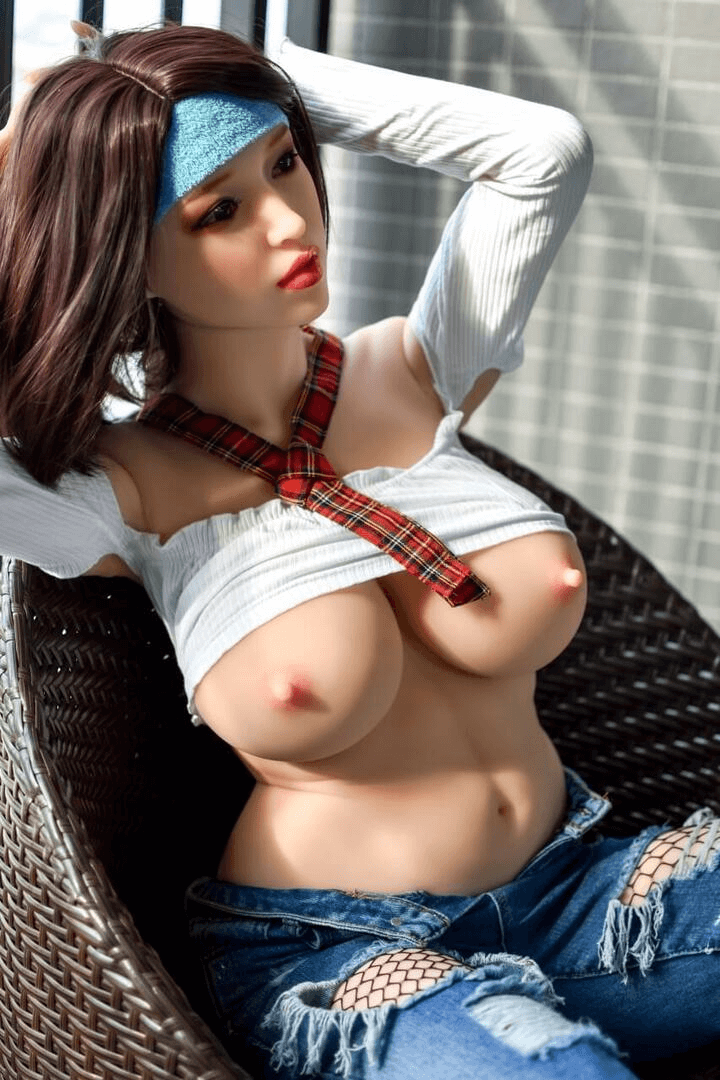 You might think that Addyson is just your close friend but don't be deceived as she has her naughty ulterior motives. With her just chilling around, casually showing you her tits, with her irresistible eyes looking at you pleading, you are way too cruel if you don't use her as you please. With her already erect pinkish areola and supple nipples, you won't get enough with just licking, sucking, and even nibbling at them. You can also do titjob as her L-cup boobs are soft and jiggly! You can also pose her in any sex position you desire with 6YE Sex Doll. Mark your territory, and release your love juices deep within Addyson to keep the good times coming.
2. Aubrie – 5'5" | 165cm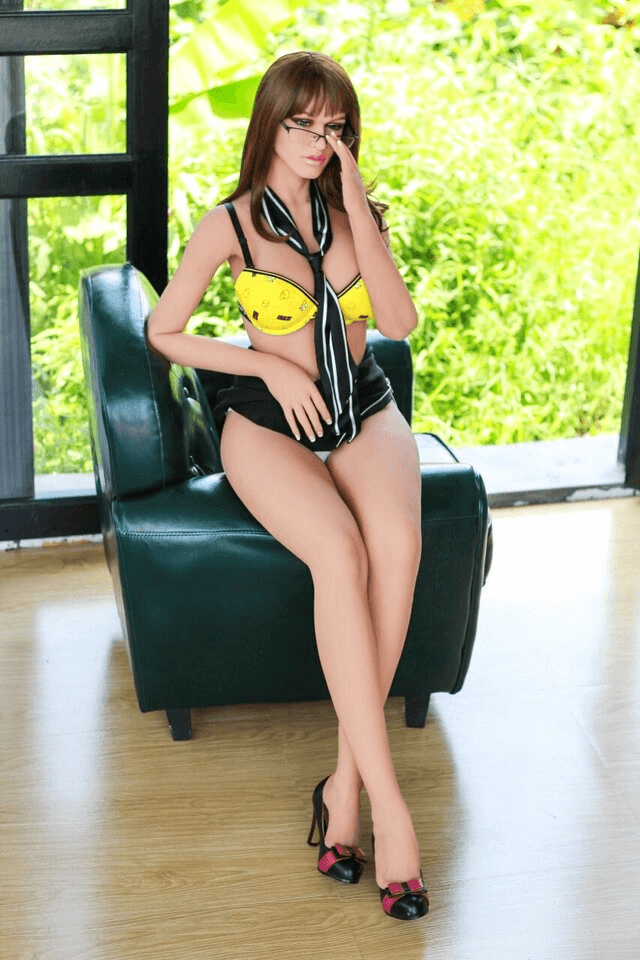 Teaching new things is what Aubrie is known for, but she'll have to put you on a 'special tutorial' since you piqued her interest. Aubrie is a 5 feet and 5-inch tall brunette, perfect if you want to make fun 'lessons' with this doll. With her seductive and curvy body, you might as well go down and reach her deepest parts to savor them. Not only can you adore her face, but you can also get around and grab her by her luscious ass. Any sex position is excellent as Aubrie is flexible and ready to be filled up with your manhood. Plus, with those legs that are so good-looking and smooth, they will make you want to do a thighjob or footjob. If you don't know exactly what you want, let Aubrie take the lead and teach you what absolute pleasure looks and feels like.
3. Aleena – 5'3″ | 160cm Sex Doll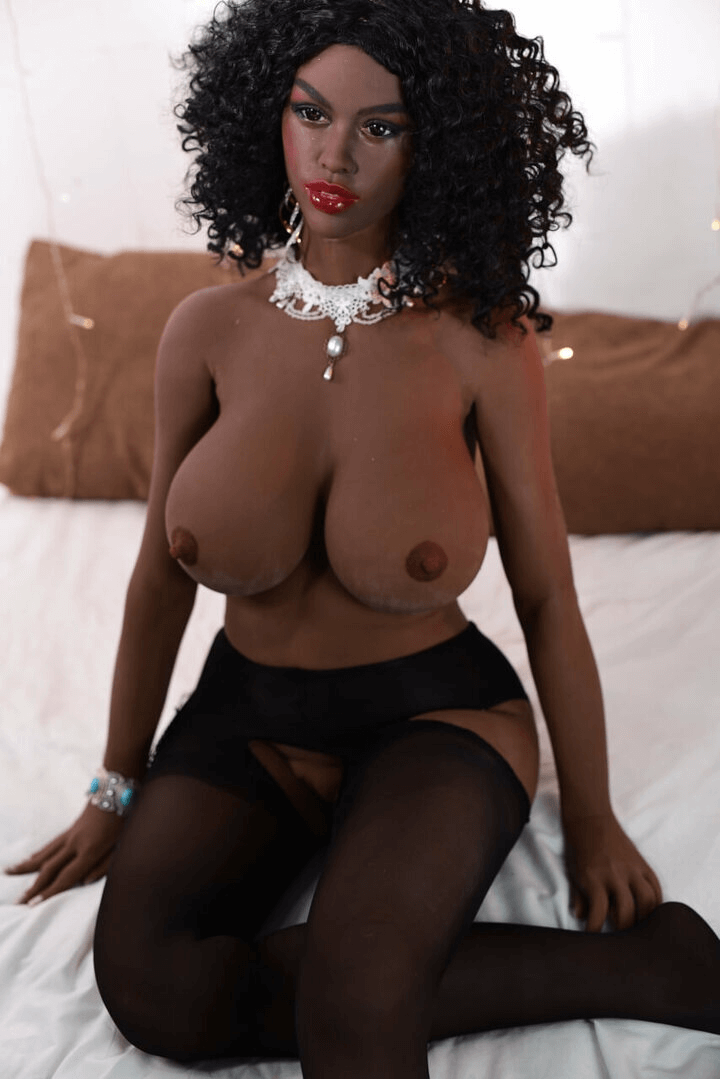 With her on the bed waiting for you, it's all the push you need to make a mess of her inside and out. Aleena is a 5 feet and 3 inches tall doll with L-cup breasts, perfectly made for people with attraction towards unbelievably voluptuous ladies. Just a glimpse of her curvaceous figure, guys around her will surely turn their head to look at her. Might you be curious about what is going on under her dress? You can strip her naked to worship her whole body and do her in a doggystyle pose. That way, you can reach both your climax and the deepest parts of 6YE Sex Doll simultaneously.
4. Clementine – 5'4 | 165cm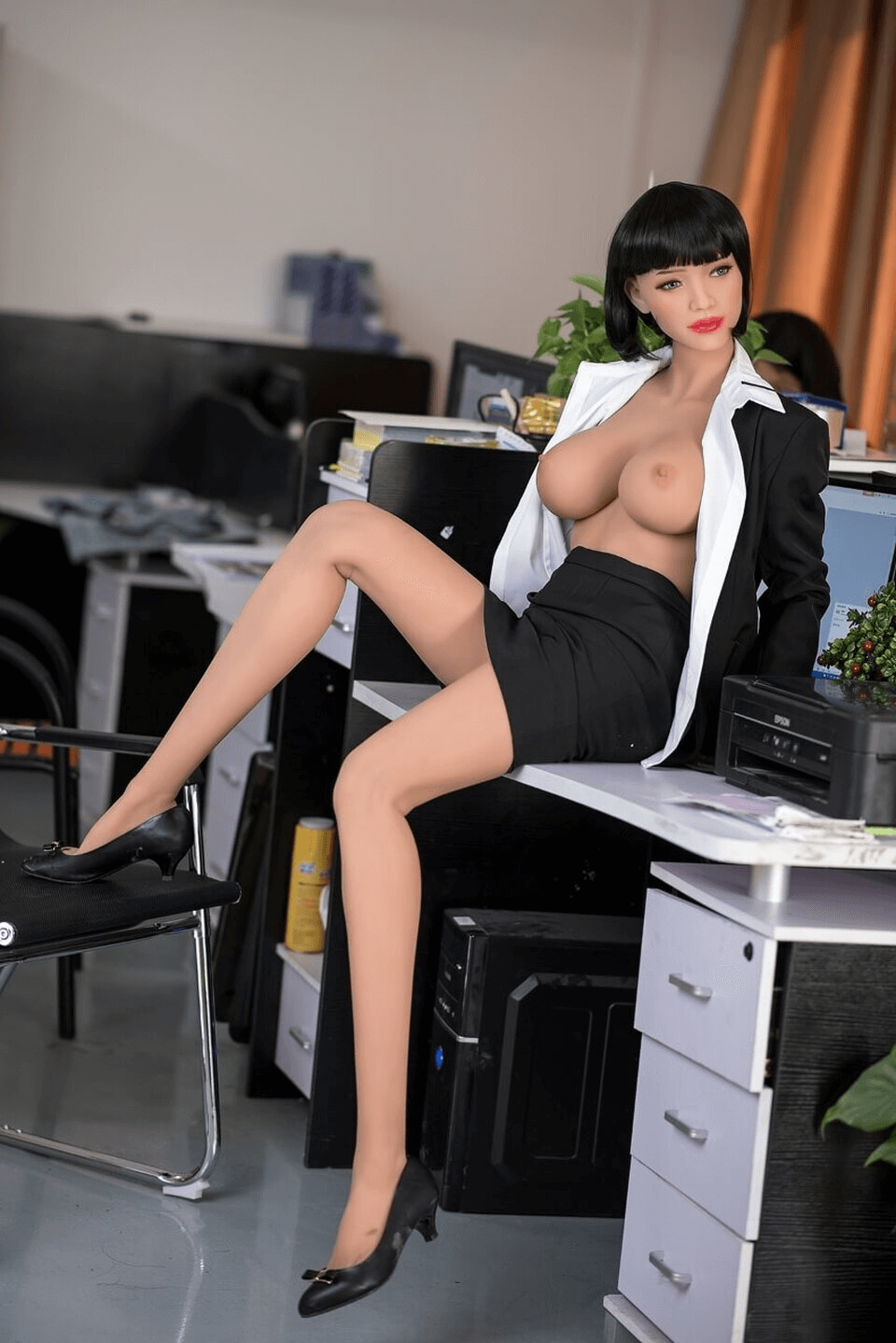 Office jobs are stressful, but you can say goodbye to your everyday mundane life with Clementine as your co-worker. Clementine is a very attentive office worker and will even take care of you and your hard-on on the clock. You can sneak out with her to the nearest bathroom and have a quickie, or you can take her home so you can enjoy each other's company for a bit longer. While you can strip her naked, it is also fantastic to have sex while not taking off all of her clothes. Fool around with her all you want; she can take all of your desires and keep you coming back for more. If you have this perverted office play kink, no one beats Clementine in that department.
5. Irene – 5'3" | 161cm Sex Doll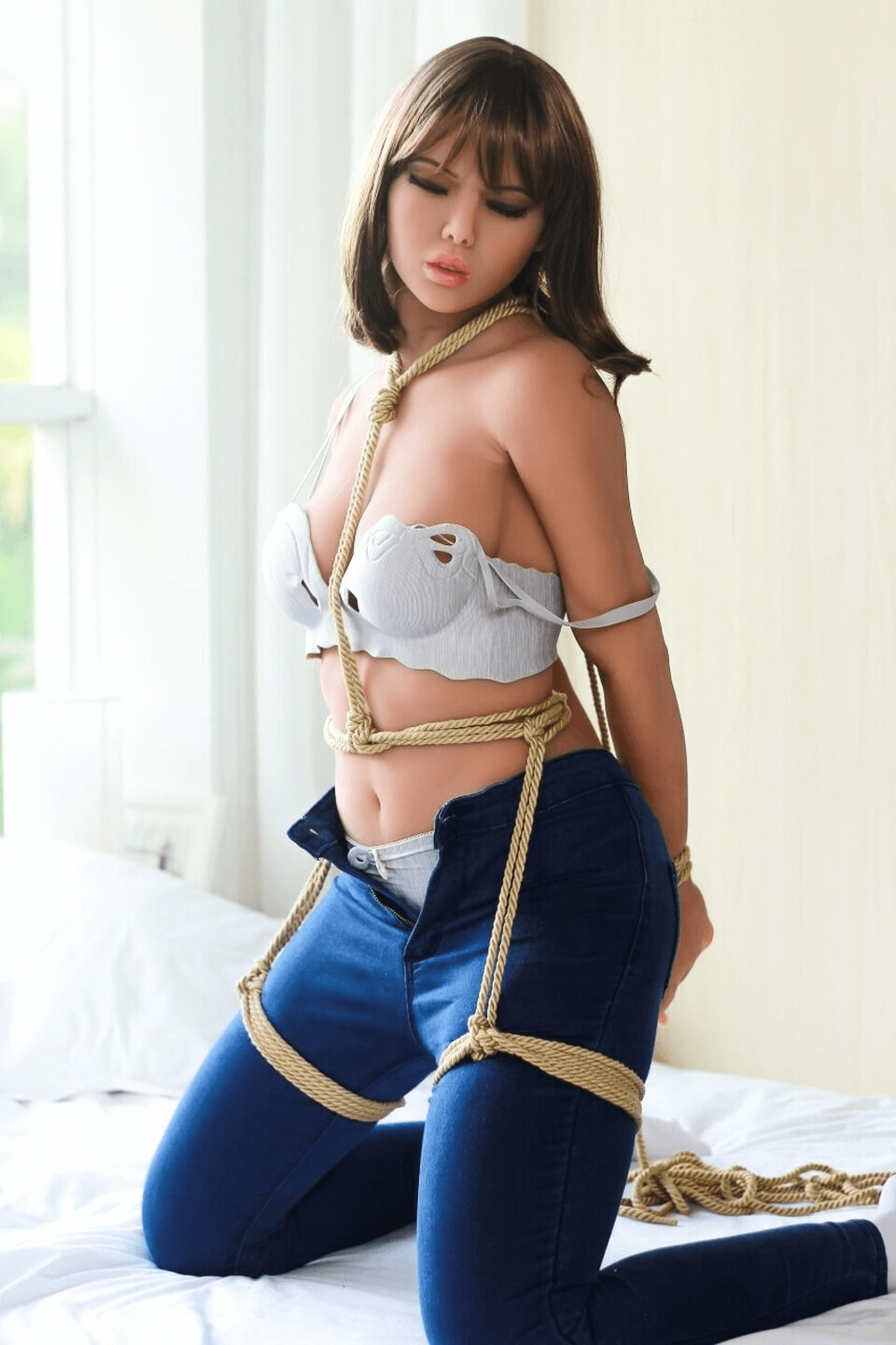 Sometimes, there are just some dolls that look too innocent, and you want to bully them to your heart's content, and that doll is none other than Irene. With her face that looks oh so innocent, Irene will awaken your innate sadistic side. Don't worry, as she is not as fragile as you think she is. You can tie her up and punish her all you want, in all the positions you can think of. But you should also shower with Irene and care for her as she needs to rest to last longer with you. If you don't have the confidence to play bondage with her like a pro, you can practice with her all night long!
6. Jayda – 5'3" | 161cm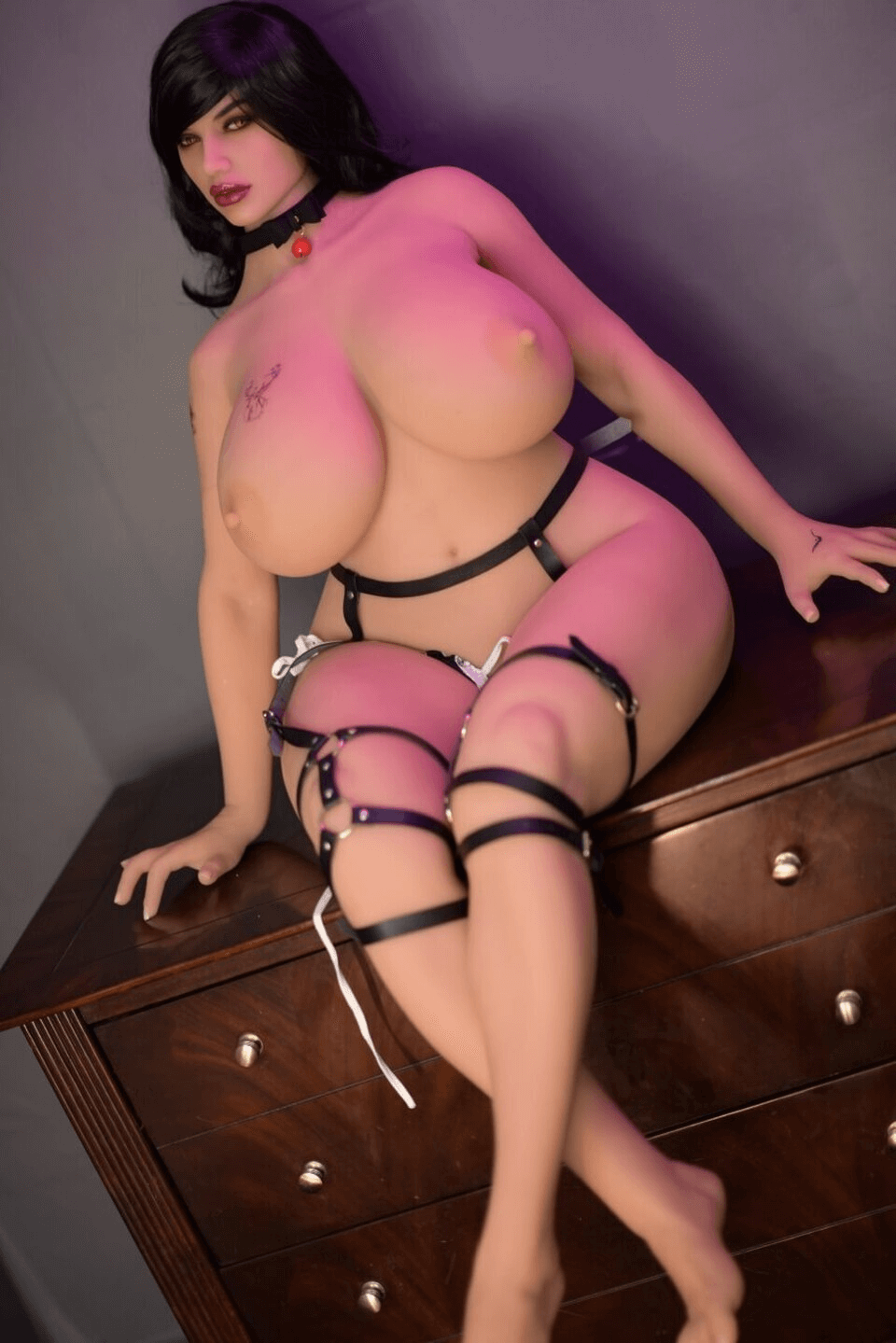 This mommylicious doll will suck the life out of you the moment you lay in bed with her as she will seduce you with her provocative figure. Just looking at her will unleash your inner Oedipus deep within. Jayda will make you want to be pampered by her. As you can no doubt see, one of her most prominent features is her incredibly large rack. You can put your head in there just to make yourself warm and cozy, but the moment you become aware of her tits, you'll desperately want to touch, suck and squeeze them both. You might even want to fuck those tatas while licking her pussy clean. Just imagine doing her in your favorite style. You can clap those ass cheeks while giving her the dicking down she deserves.
7. Alma – 5'3" | 161cm Sex Doll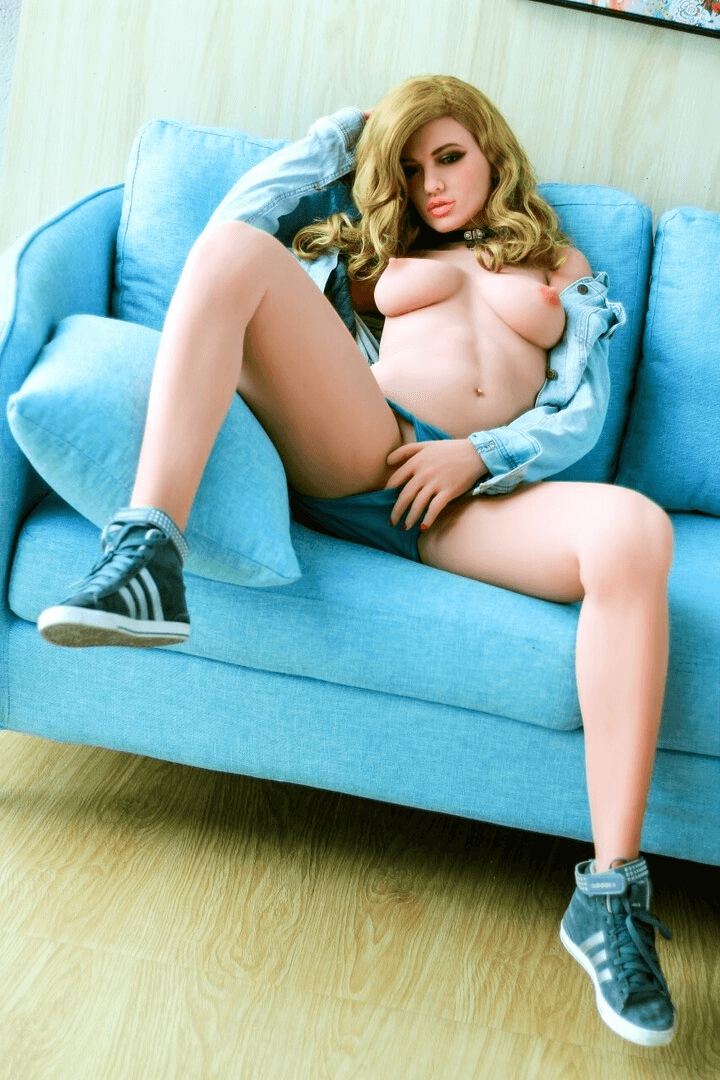 At your first glance, you'd think that Alma would have been a model because of her stylish blonde hair, refined stature, and the bad-ass aura she emits. While she's teasing you by undressing little by little, you can take a peek at her smooth, silky skin and well-toned body. As she's caressing her most precious place, you can violate her on the sofa, which makes it even more exhilarating to fuck a doll in the middle of the receiving area. Pound her insides, and she'll receive it, body and soul! Best be careful not to get so wild that you'll have to rest for hours. Alma will be lonely without your attention and your manhood.
8. Livia – 4'6" | 138cm Sex Doll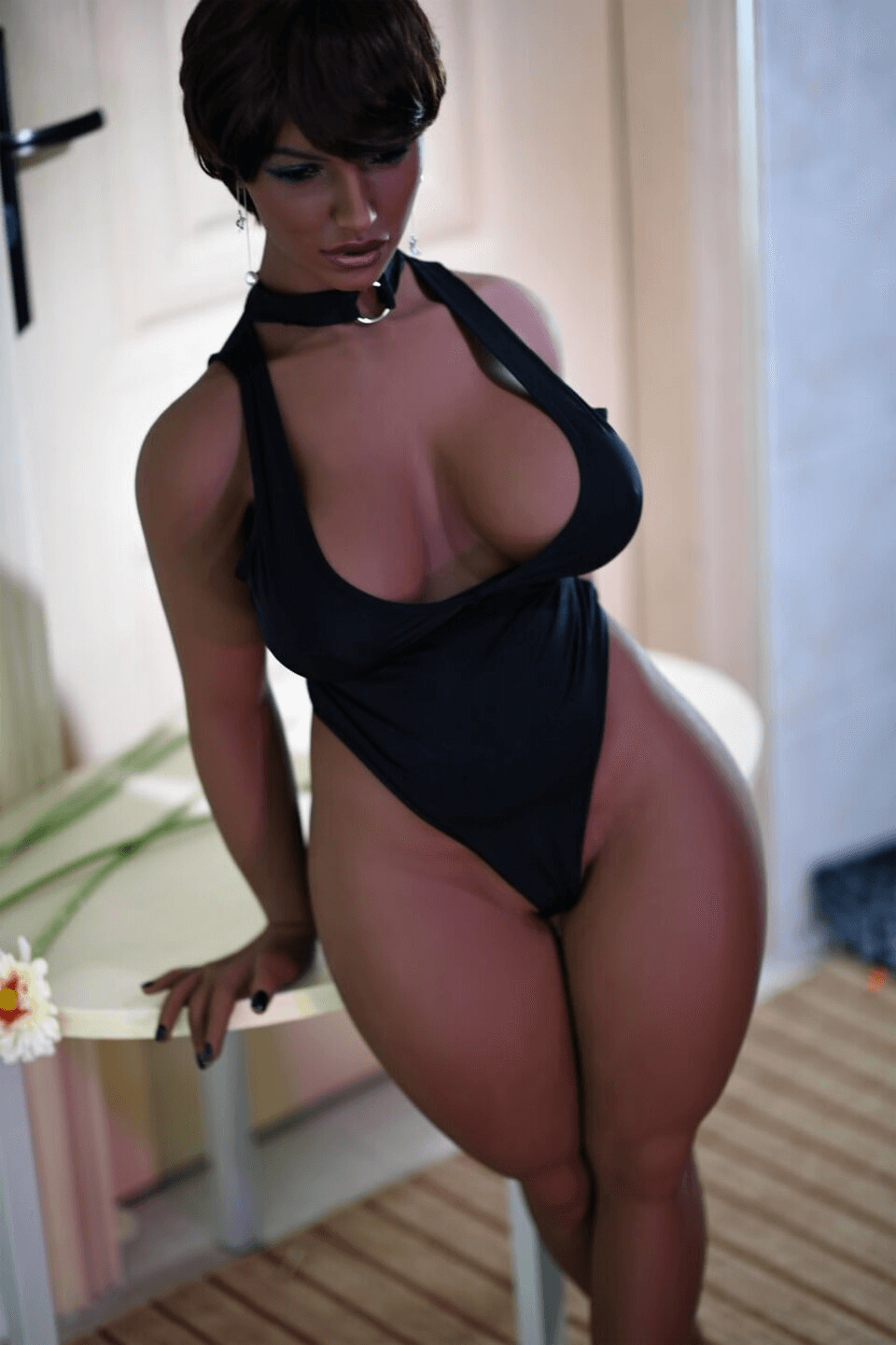 You just don't know where you'll look as Livia is way too gorgeous from her face down to her hips and voluptuous body. Not only is she bewitching, but you just can't take your eyes off her well-endowed breasts, making it harder to resist temptation. As you run your hands all over her body, you'll enjoy her curves and supple skin. Not only that, because as soon as you're on your knees, you'll find that you're in the best spot to start licking her holes until you feel ready to penetrate her. You can also enjoy a great thigh-job because she's just that thick, or even outercourse if you want to feel her labia.
9. Penelope – 5'7" | 170cm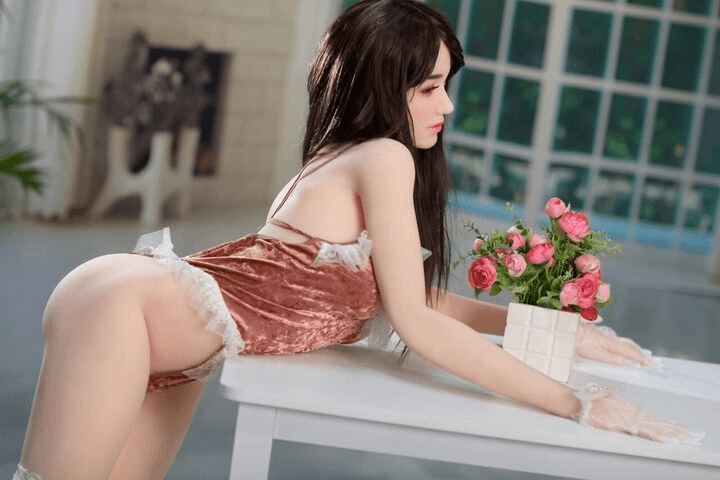 Just imagine going back to a well-lit home with her waiting for you makes you feel giddy and excited. Savor the innocent honeymoon vibes with Penelope as she is excited to welcome you with open arms! While Penelope is still pure and untouched, it makes you want to teach her bad things, just thinking of that riles you up even more. You can even set her up in any position you like, but it's way better if you first do her in a gentle and caring way until you come; after then the night of undeniable passion truly begins.
10. Reyna – 5'6″ | 168cm Sex Doll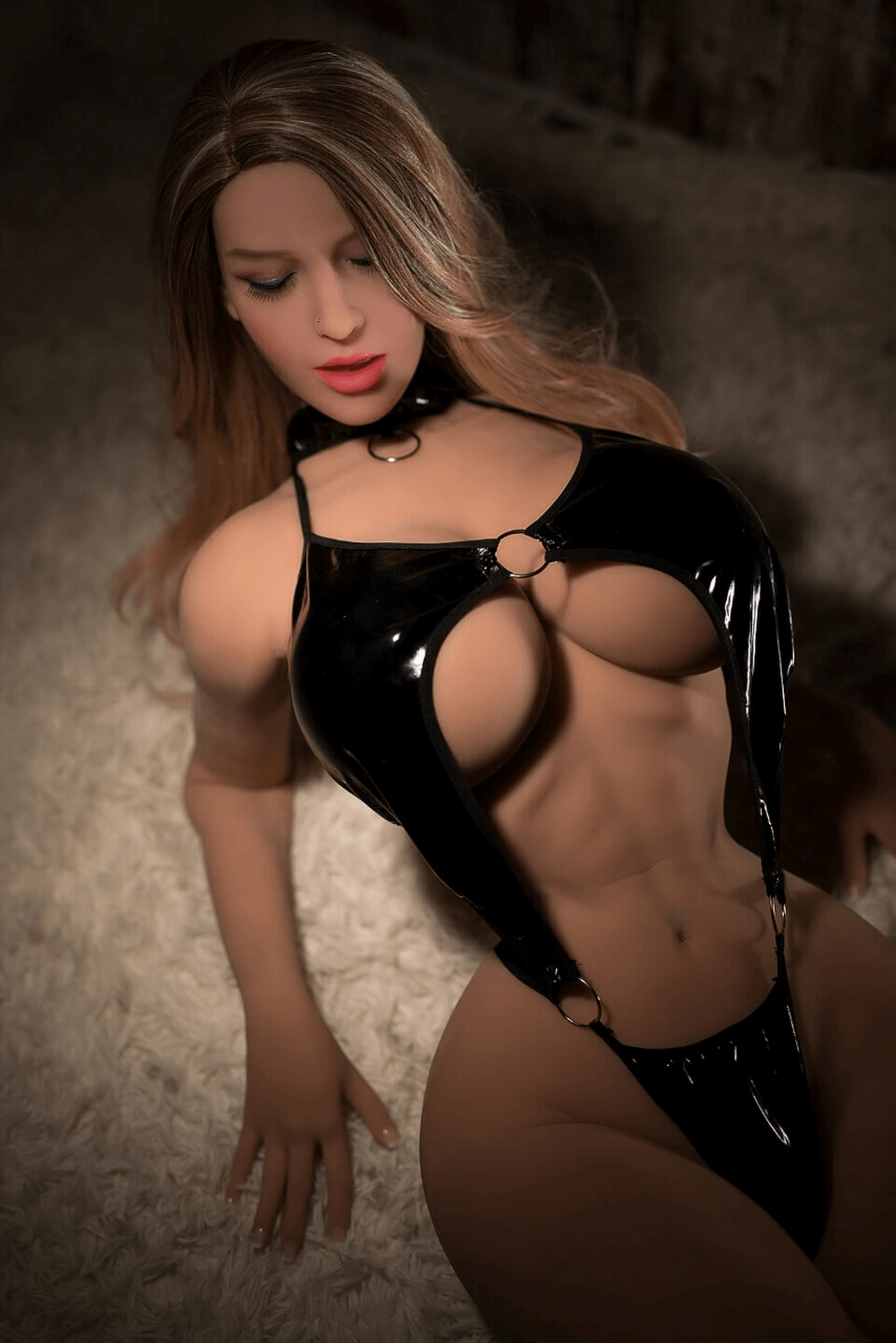 Leather straps and whips aren't enough for you? How about a night in with the kinkiest doll we have? Tie Reyna up and make her feel like a real woman. Don't worry, she likes it rough, too.
With a thin waist, thick thighs, and amazing hips, you'll want to get as deep as you can into her. Give her the business and plough her into next week. If her come-hither glance, perky tits and great ass won't satisfy you, nothing else will. Make your S&M fantasy a reality and enjoy the throes of pleasure with Reyna tonight.
With these options and customization offered by 6YE Dolls, you can enjoy yourself without the guilt of having a type! So what are you waiting for? Release the stress and comfort yourself with 6YE Doll all night long!