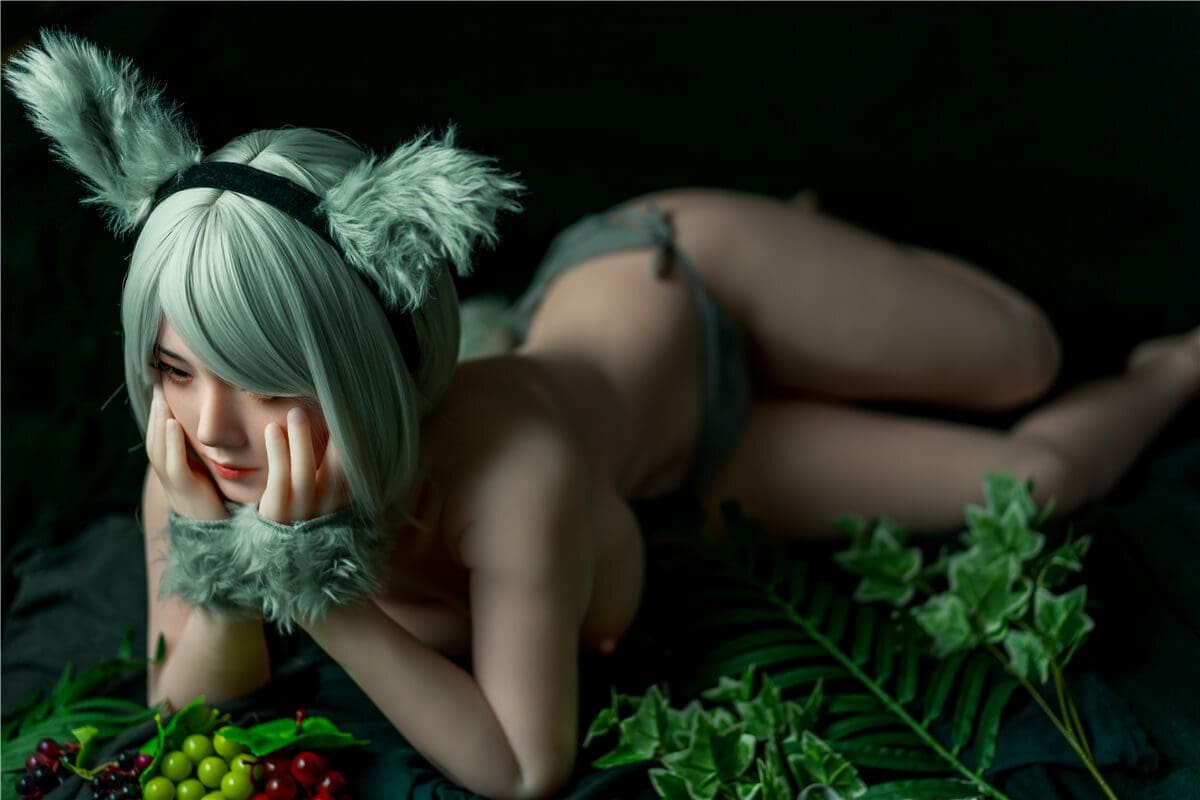 At Venus Love Dolls, we believe that everyone has a hidden sex god within them and we support whatever keeps your gears running.  
Let's face it: the casual hookup culture can be mundane now. It's an endless cycle of running your dating apps or going to a nightclub to find a babe you can hook up with. Then once you find release, you'll still find yourself itching as if you never had sex in the first place.
We get it. Sometimes getting off can be tough, since everyone's so into sex now. It can feel redundant without you being fully satisfied.
So, our solution is to immerse yourself into your wildest sexual fantasies with the best Japanese sex dolls! You deserve to finally scratch that sex itch and indulge yourself in your deepest and roughest desires with Siliko Sex Dolls and Elsa Babe, the latest collections offered by Venus Love Dolls.
'Cause why choose a one-night stand when you can satisfy your hunger through a realistic japanese sex doll?
Looking for the best Japanese-looking sex dolls? Check Out these top 10 Japanese silicone sex dolls!
Siliko Dolls not only gets to let you plow the most realistic Japanese-looking sex dolls ever. It also comes with other key features that makes it stand out from other sex doll brands out there in the market.
In order to create the most realistic Japanese sex dolls, Siliko Dolls and Elsa Babe ensures that they make their dolls as realistic as they can be. Both are popular for their realistic body painting that come by default with all of their offered sex dolls. Additionally, their dolls are painted showing blood vessels and skin textures making it as lifelike as possible. 
Equipped with a full silicone body and EVO metal skeleton, Siliko Dolls and Elsa Babe are your go-to if you want your dolls to be as flexible as you desire. The metal skeleton assures you that you can prop her up for whatever sex postion you want, plus they also come with sturdy hand and feet options, so no worries in stumbling down when plowing her real hard!
And just like other Venus Love Dolls collections, the Siliko Dolls and Elsa Babe Sex Doll collections have some perks up its sleeve, allowing you to customize some of her base features so you can get exactly what you want and how you want it. 
So, without further ado, here our top picks for the best Asian sex dolls.
Hanyu Ruri
Too much fantasy anime got you fantasizing about a Japanese anime goddess? Then Hanyu Ruri from Elsa Babe collection is your dream gal! Standing at 165cm, this sensual Japanese lifelike doll will make sure that all of your wildest RPG fantasies are met to life!
Hanyu Ruri's features are needless to say, to die for. With her soft, gleaming hazel eyes, her small, pointed nose and perfectly shaped lips, this babe surely knows how to look oh-so innocent! Rocking her mid-length wavy brown bob and a flower crown, she's just the perfect girl to cuddle up with in the middle of an enchanted forest! 
Of course, her body is smoking hot, too! Her ivory skin complements her nipple's areola and her pussy's labia brownish-pink color. She has these huge, heavy jugs that you'll want to stick your face into all night long. Best of all? Her remarkable ass may be modest, but she just knows how to use it well!
Yao Xiangling
If you've got the hots for cosplayer gals, then Yao Xiangling's a realistic Asian sex doll that can make all of your cosplaying wet dreams a reality!
Sporting her lustrous pink wig that is tied with ribbons at the end and a detailed red catsuit ala-Street Fighter that accentuates her juicy cleavages, this 165cm Asian sex doll bombshell surely knows how to make your manhood riled up!
Her deep, sultry eyes look intimidating, challenging you to pump her up even harder. Her pink Cupid's bow lips will make you lust over those lips all night long. And of course, those heavy tiddies are to make any man wild! She just loves it when you motorboat her boobs! Her curvy ass will make you crave on plowing her every night too, 'cause she loves to be fucked hard when cosplaying!
Kurosawa Yuuki
Leather. Bondages. Chains and Spikes. Latex. Does the thought make you wild already? Wanna get into BDSM? This dominatrix chick is the perfect Japanese real life sex doll porn starlet for you when it comes to the roughest and kinkiest BDSM sex that will blow your mind!
With her olive green almond-shaped eyes and naturally red pouty lips, this babe may look innocent and demure but is a total sex goddess when in bed! Her long, red bangs and petite physique will make you feel belittled and dominated and oh boy if she isn't challenging!
This gal is your perfect mix of rough, kinky sex and demure physique. She has the body of a teenage starlet, but man, if she isn't as wild in bed as you can imagine! Her boobs and curves lie on the more demure spectrum of body shapes, but she does know how to use it well. That'll make your manhood begging every time!
Kurai Ran
Set the scene: you're a Mafia boss on the mission to rescue your innocent babe that was kidnapped by the boss of your rival gang. Sounding like a familiar manga trope? Well Kurai ran is your perfect babe to play out these role-playing fantasies!
With her soft facial features that highlights her natural beauty, this babe will make you feel like an ultimate badass boss saving your damsel in distress. Her classic, sultry red dress even feels like she's in dire need to be saved!
And with her enormous tits and curvy ass, she's really packing too! You'll surely want to pound her out of her mind after going out of your way just to save her. And get this: she likes it hard too!
Chiba Hotaru
For sure, you've watched endless anime series and mangas to know that at some point, there will be an episode where your dream waifu will be sensually running along the beach during a clear, summer day. And for sure, with her huge jugs bouncing up and down when running, Chiba Hotaru will be your Japanese sex doll dreamboat when it comes to a frilly beach sex fantasy. 
She's your ultimate cheeky beach chick: she's fresh, she's feline and she's girly. Rocking her straw hat and a gingham white-orange top and booty short combo, this flirty babe sure knows how to make you come running at her like a wild hound! Her pink lips and rosy cheeks and her soft eyes will make her the prettiest sight you'll see at the beach (besides the sunset!).
And with heavy breasts and a really prominent ass, her curves will make your cold Summer nights into steamy ones! And don't let that innocent face fool you — she likes it when you fuck her mind out at the beach, so watch out for bystanders when you wanna get all riled up with her!
Soyama Mai
If you're really into medieval role playing that you often see in Japanese mangas, then Soyama Mai is your perfect Japanese sex doll babe to meet your RPG fantasies!
Wearing her 14th century corset dress and her pinned up hair, her natural beauty and modest style is the talk-of-the-town in your quaint little village. She's a natural bombshell, so much so that people mistake her as a goddess or a princess!
Her soft features also feign innocence. With her long eyelashes and pouty nude lips, her natural beauty is an exquisite addition to your Japanese sex doll collection.
But don't let that gentle face fool you 'cause behind those modest smocks is a sexual prowess ready for action at any time! She likes it when you do her right in her boobs. She likes it too when you savor her pussy too!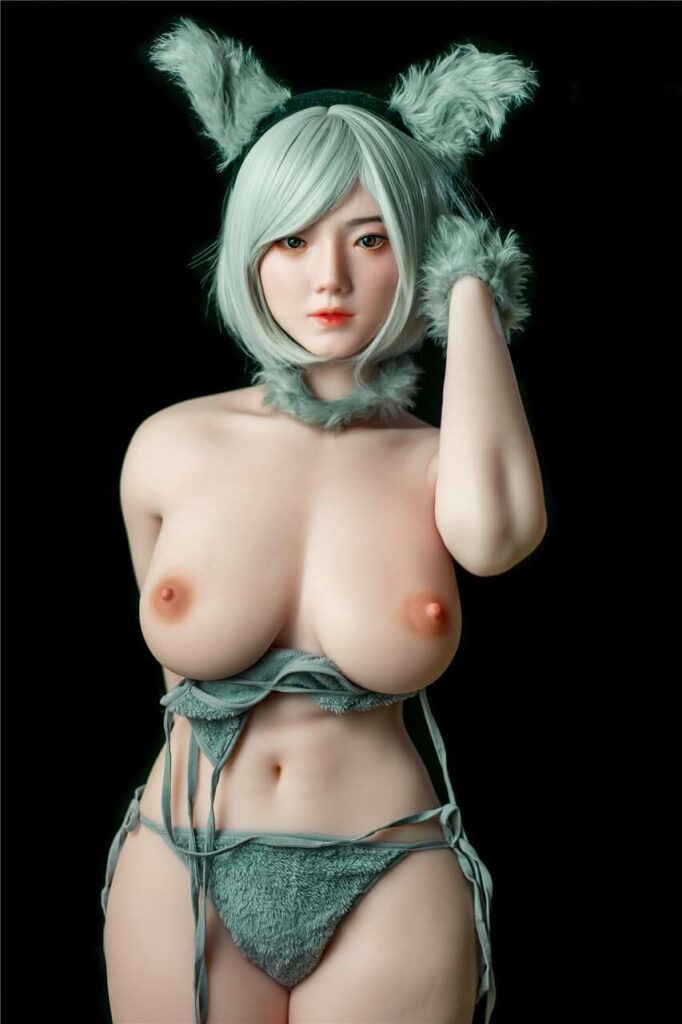 You got a kink for furries? Well, Aislinn from Siliko Dolls is your perfect Japanese adult sex doll to fulfill all of your super kinky furry fantasies!
Aislinn has this cutesy personality who likes to befriend everyone. She's a gamer gal who has a full closet filled with anime wardrobe. Secretly, she makes sure to use all of her dress-up kinks in bed too! With a huge stash of secret furry costumes, she's known to get all hot and steamy when wearing a furry costume and she gets a guy howling in no time! 
Famous for her striking looks – porcelain skin, button nose, cute lips and eyes that stare straight into your soul – this babe is the wet dream of otakus all over the gaming world! Get your fill of big boobies, small waist and a bubbly, tight ass from this curvy babe! 
So you like a hard-to-get kind of girl, huh? If you're a guy who likes to be challenged, Andy from Siliko Dolls is one hell of a gal who'll certainly challenge you into getting into her pants!
Known for her ultra-chic looks, this high-class babe is a true material girl. Name a new designer brand release and she's got it for sure. She's the ultimate Instagram influencer too – even celebs are dying to get a taste of her!
Equipped with the most luscious lips and memorable cat-eyes, this Japanese love doll is truly a head-turner! Behind the bitchy look and diva personality is a sensitive babe who craves all of your attention, so be prepared for it! Plus, she's a walking sex machine too – with huge, cup F jugs and a big, poundable ass, this gal doesn't disappoint in bed when you already got her attention! She loves it when you shove your manhood deep, deep inside of her so make sure that you'll satisfy her too.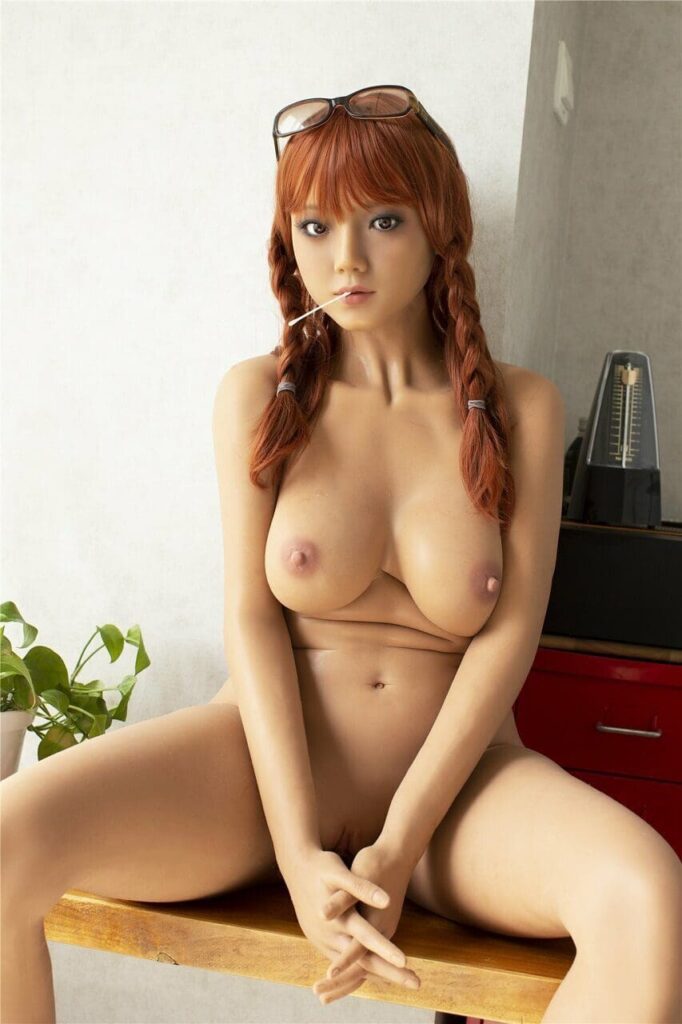 Ophelia from Siliko Dolls is your girl-next-door with a cheery attitude. She's a total sweetheart and she knows how to use this charm well. She likes photography, music and will like you to take her out on dates during summer evenings.
But behind that flirty attitude is a total sex goddess that will make you crave for her body at every passing second. She's a girl who's always horny and likes to be sexually pleased whenever she wants! Secretly, she starred in various porn films and she just loves being the center of attraction while being pleasured! 
With thick legs for days, a bombshell ass and a heavy cup G breasts, this sexbomb knows how to balance being a fun, flirty gal and a total sex beast in bed. You'll be totally obsessed in sticking your manhood inside of her. Ready yourself whenever you're gonna make lovin' with her – 'cause she'll give you a total workout!
If you've got the hots in service foreplay, then Alia from Siliko Dolls is your chick 'cause her kink is servicing too! 
Alia always likes to be in maid's uniform. She loves it whenever you carefully undress her uniform and kiss every part of her delicate body. Wearing her maid's uniform makes her feel like she's servicing her daddy after a long day's work. She likes to get spanked whenever she does something naughty, and she likes to attend to everything that your throbbing manhood desires.
Sporting her brunette shoulder-length bob, porcelain skin, striking eyes and pouty lips, this jaw-dropping babe will be your new obsession. And with massive knockers and a big, wobbly rump, she just knows how to keep your tool thumping!
Asian Sex Dolls: Your Partner in Exploring Your Deepest Kinks and More!
You'll never go wrong with these two top-tier brands of Asian love dolls. You'll never run out of options, as they come in all shapes and sizes to suit your every need! Boobs? Check. Anime-goddess features? Double check. Pussy? Got it covered there too (and don't forget about that big, poundable ass!) 
There's even a wide selection for different body types so no matter what you're into—whether it's vanilla sex or the dirtiest sex ever—we've got someone who will make sure your schlong all ready for action!