Everyone has a hidden sex beast inside of them–one that can achieve the highest levels of pleasure through the kinkiest kinks anyone can think of. And that's okay because every person has a more sensual and erotic side that are sometimes kept hidden from others. And here, we support whatever floats your boat with our Sino Doll sex doll collection.
But here's a reality check: Has sex even been satisfying for you lately? If you feel like you're tired of the same plain ol' boring vanilla sex, well, there's something that you probably haven't ventured yet but will actually help you ignite that spark back into enjoying sex again: sex dolls.
If you want a more active and explorative sex life, why not try venturing into love dolls? Sex dolls can be your key to achieving your personal heaven just the way you like it. With Venus Love Dolls' newest collection of Sino Dolls, you'll surely have all options in getting your little soldier up and ready for war anytime!
Why is Sino Doll such a good choice for a luxury sex doll?
Sino Doll is a state-of-the-art brand that takes their craftsmanship very seriously. From the shape of the heads and the bodies, every part of a Sino Doll is built and designed to perfection for that hyper-realistic look and feel. As a company, Sino Doll has actually manufactured high-end silicone medical products and simulation toys for over 10 years, so you know that you're in trusted hands!
Aside from being one of the top brands in the sex doll industry, Sino Doll has been known to value authenticity and client feedback from its 10 long years as a sex doll brand juggernaut. 
Sino Doll love dolls are known to be unique and one-of-a-kind. They do not rely on generic looks as a basis for the sex doll's body and face. They develop their own body and facial features for their dolls, so you know that you'll be getting an entirely fresh and authentic piece!
Aside from using medical-grade, high-quality materials, Sino Dolls makes sure to incorporate client feedback in making their sex dolls better. So if you think that you're not satisfied with your Sino sex doll, just holler and they'll make sure to take your feedback into consideration for the next collections. This is because for Sino Dolls, love dolls aren't just adult sex toys that bring pleasure – each piece is a delicate and sensual piece of artwork. 
Having a hard time choosing? Here are 7 of the best sex dolls from Sino Doll!
Venus Love Dolls offers an expansive range of options of Sino Dolls. And these premium silicone dolls come in all shapes and sizes. Whatever your type may be, there's surely a perfect Sino Doll for you – heck, you can even find a perfect Sino Doll torso, and it will still make your cock want to pound it!
There might be a lot of options for you here but definitely, one thing's clear: whether it be vanilla or kinky sex, there's always a Sino Doll that'll keep you riled up! Boobs? Pussy? Huge ass? We've got it all covered! So if you're having a hard time deciding which doll to pick, here are 7 of the best love dolls from Sino Doll that you can quickly get your hands on from the Venus Love Dolls website: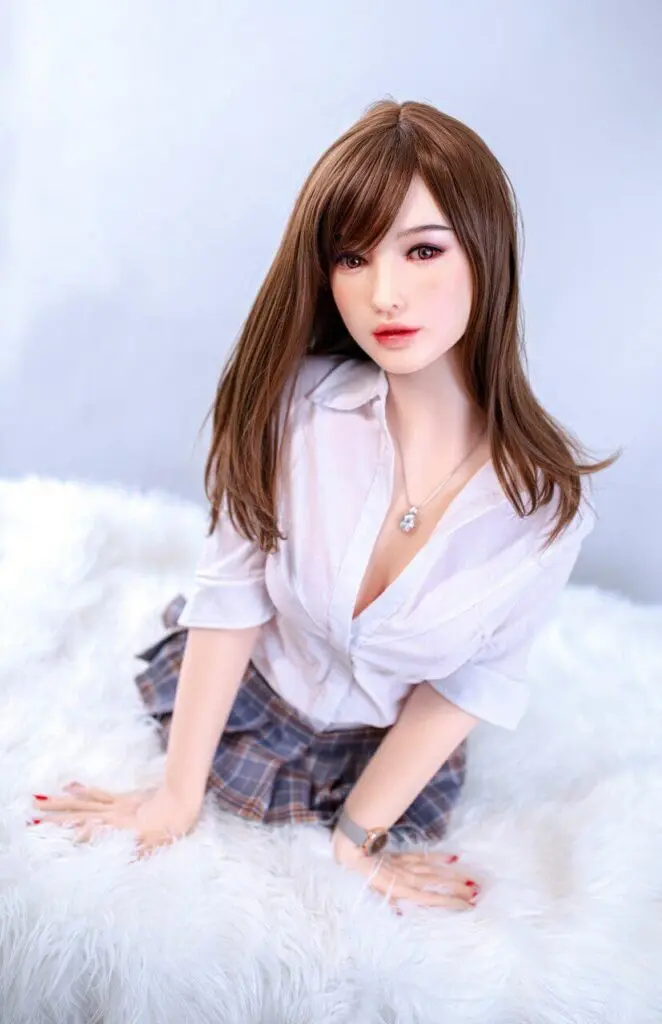 Sometimes all you need is a beautiful face, a pair of big tits and a throbbing pussy, right? Well if you're satisfied with a girl from the pussy up, then Suzanne here is your best torso sex doll you can get wild with!
Suzanne is your typical naughty college girl who likes to get wasted and pounded during the weekends. She may look shy and intimidating at first, but get to know her and you'll meet a wild, wild beast in bed.
Suzanne is blessed with an unforgettable face that gets most guys drooling. She has this long, brown hair that will make you want to scrunch up a fistful when you're deep inside her, doggy style. Her smooth, flawless skin makes her majestic face even more impeccable. Her soft, brown eyes, cute little nose and sultry lips are any man's wet dream.
Suzanne likes it when she's being plowed deep whenever she's wearing her school uniform, 'cause it makes her feel like a bad girl. She likes it when her big supple knockers are visible under her thin schoolgirl top. Best of all, she likes it when you stick your long fingers up her skirt to get a hold of that throbbing pink pussy! That gets her wet in an instant!
Get Suzanne if you like a rockin' good time with a naughty schoolgirl!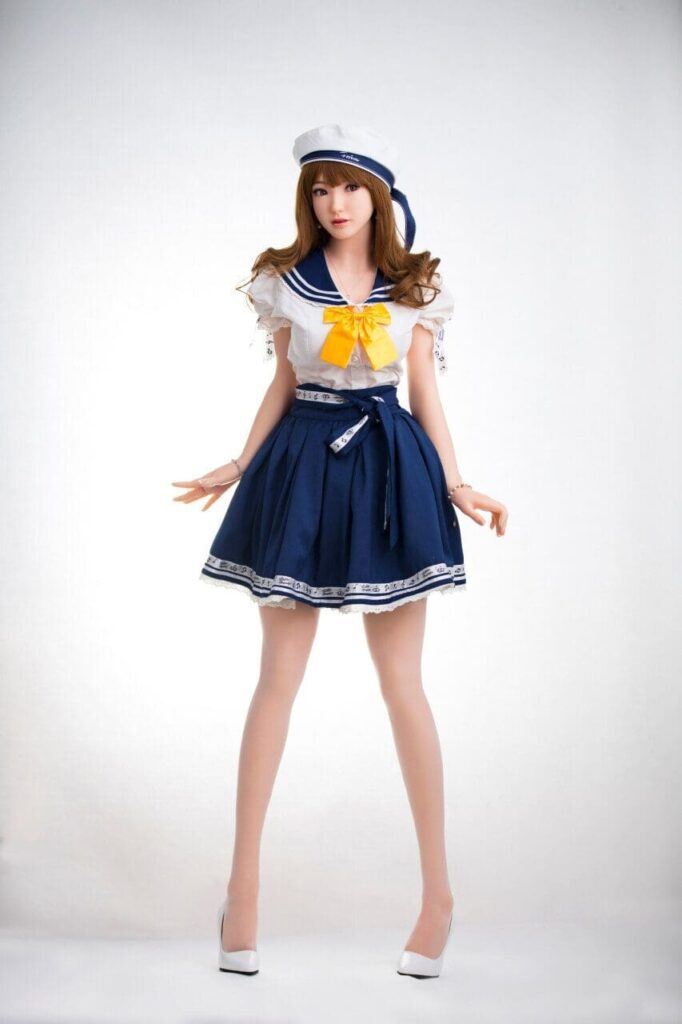 Are you a guy who likes Kpop girls? Then Tilda is the best love doll that you can give all your lovin' to!
Tilda likes to dress chic and cheeky for fun. She likes copying girl group outfits and wearing them whenever she wants to. She just loves dressing up and being mistaken as a pop star!
Sporting a long brownish blonde weave with wavy locks, this girl just knows that she's to die for. Her small face makes her pretty eyes pop, inviting you to stare at her and only her. With a small, pointed nose and supple pink lips, this girl sure knows how to look cute while being oh so sexy!
And Tilda knows how to put a damned good show too! She'll dance her fave Kpop number and will even strip tease for you! She'll wake up your manhood every time she removes her skimpy little dress to reveal her heavy boobs, a small toned waist, a big butt and a pink wet coochie. You'll be surprised at how fast you'll want her to bend over so you can pound her up!
Do you like grungy, badass bitches? A girl who will intimidate you so much and will make you come begging to be at her side at all times? Well you're in luck, 'cause Genevieve will make all of your badass fantasies a reality.
Standing at 5'8, this is one tall sex doll, so if you're a taller guy, this chick is for you. She's a grungy punk babe, who likes long motor rides, bad guys and a rough sex.
Genevieve doesn't believe in rules. It's 'cause she makes her own rules – and if necessary she breaks them. This babe is a total outlaw, so good luck impressing her!
Besides her totally badass personality, you can say that she's blessed with beauty and assets in more ways than one can imagine. She likes standing out from the crowd, that's why she dyed her bob haircut neon red. But dyeing her hair just made her facial features more astounding, that's why most motorbikes lust after this exquisite babe.
She likes being a total diva in the sheets too! Her smokin' hot body is packin', having huge tits, a wobbly rump and a juicy pussy. She likes it when a man's deep inside of her, so best prepared when she locks her long legs on you, missionary style!
Ropes. Chains. Leather. Fishnet stockings. Gags and bondages. If your kink is extreme BDSM, then you'll find your match in Henrietta.
Henrietta is a total black widow, a man-eater – and she enjoys being a total nasty diva! Henrietta is a porn starlet who makes every man want to fuck her. 
She's a natural exquisite beauty. She has bold black eyes that seem to stare deep into your soul, totally enchanting you. Her small pouty lips and cute nose may make her look demure and proper, but get into her bad side and you'll meet a total sex monster that'll make your body grind into pure bliss.
She's a bold nasty freak that likes to get serviced by her men. She wants her big juicy tits exposed out of her fishnet lingerie, and man, she'll make you ogle over her racks! She has this tiny waist that makes her ass look even bigger! Best of all, travel up north from her legs and thighs and you'll experience her knockout pussy! 
Get Henrietta and you'll get the time of your life doing the nastiest BDSM sex ever. Tie her up, choke her, gag her even – be as nasty as you want 'cause she wants it too. Just make sure to use a safe word 'cause you'll need it!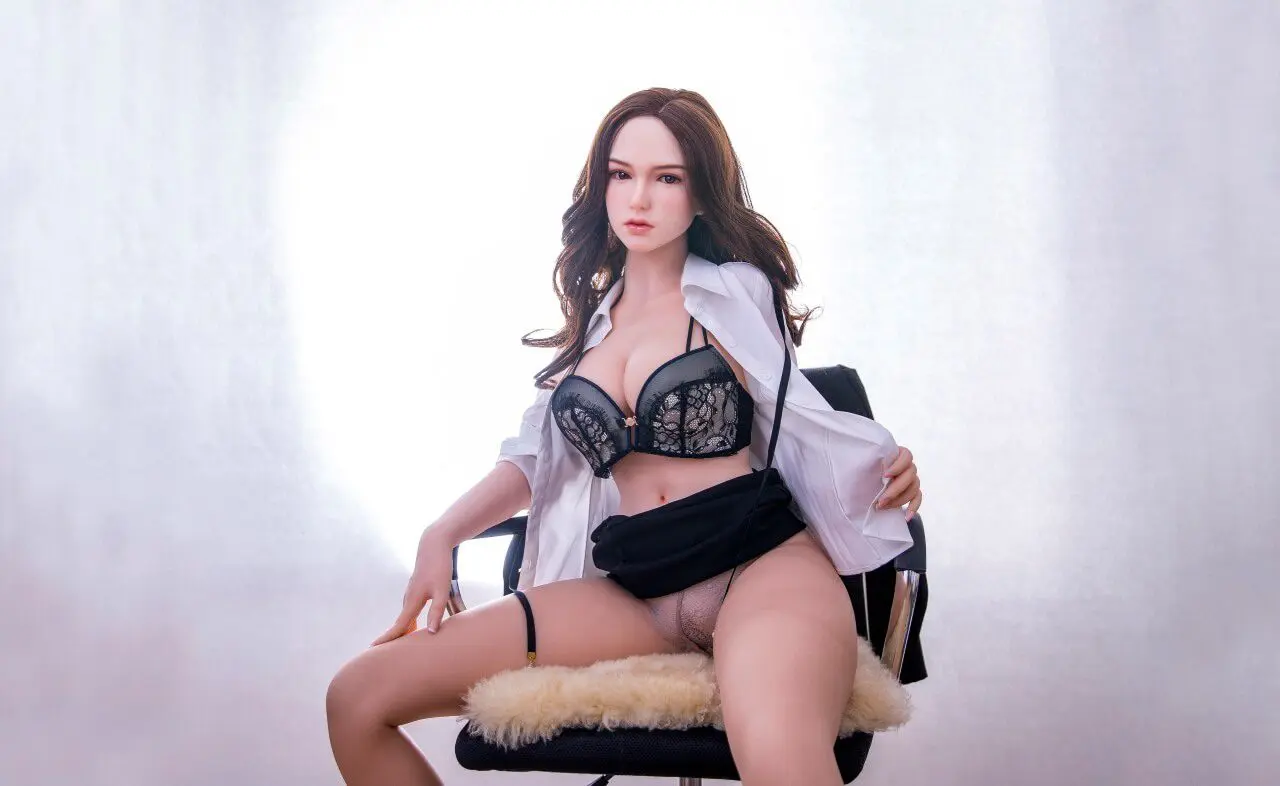 Dying to get into the pants of a celebrity-level beauty? Diane is your best bet in sex dolls when you wanna get into this fantasy!
Standing at 5'4, Diane is a celebrity bombshell that's been in the spotlight ever since she was a teen. She was popular to teen boys during her age because of her astounding, princess-like beauty. Her small face accentuates her huge, hazel eyes. Her button nose and perfect lips are what makes her a teenage fantasy. She has also been scouted as a model by top brands because of her distinct forehead, which is perfect for editorial shoots!
But lately, Diane wanted to spice up her career. After her recent daring photo shoot, she wants to go all the way! Now get a chance to be this smokin' hot babe's first porno shoot.
Blessed with enormous knockers, a bouncy ass and a deep and moist womanhood, get a hold of this beauty's finest moments in her most daring role yet. Up for the challenge? Make her moan in pleasure and ecstasy after a thrilling photoshoot.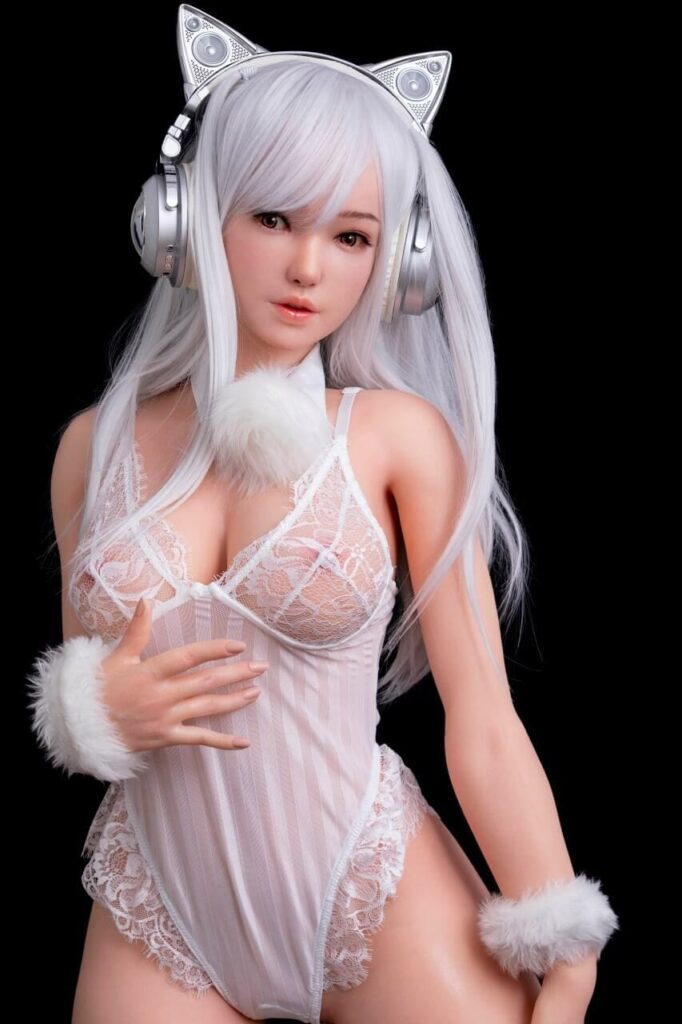 Are you the type of guy who likes cute gamer girls? You prefer her to cosplay during foreplay too, don't you? Lucky you – Trinette's your main cosplayer gamer chick who likes dressing up best when sex is involved!
Trinette is the current starlet in the online game streaming world! Countless men all over the world tune in every night to watch this gamer babe get into her own little world. Besides being an awesome gamer, her audience stays in just staring at this natural beauty. Her long eyelashes make her dreamy eyes even more incredible. Her tantalizing lips and perfect hair makes every guy want to reach down inside their pants!
But what's more incredible is her cosplaying fantasies on every foreplay. She likes it when her big jugs and perfect ass makes her otaku boyfriend go wild! She likes it when she wears lace and feather accessories, which she carefully strips off after foreplay to be pounded from your throbbing manhood.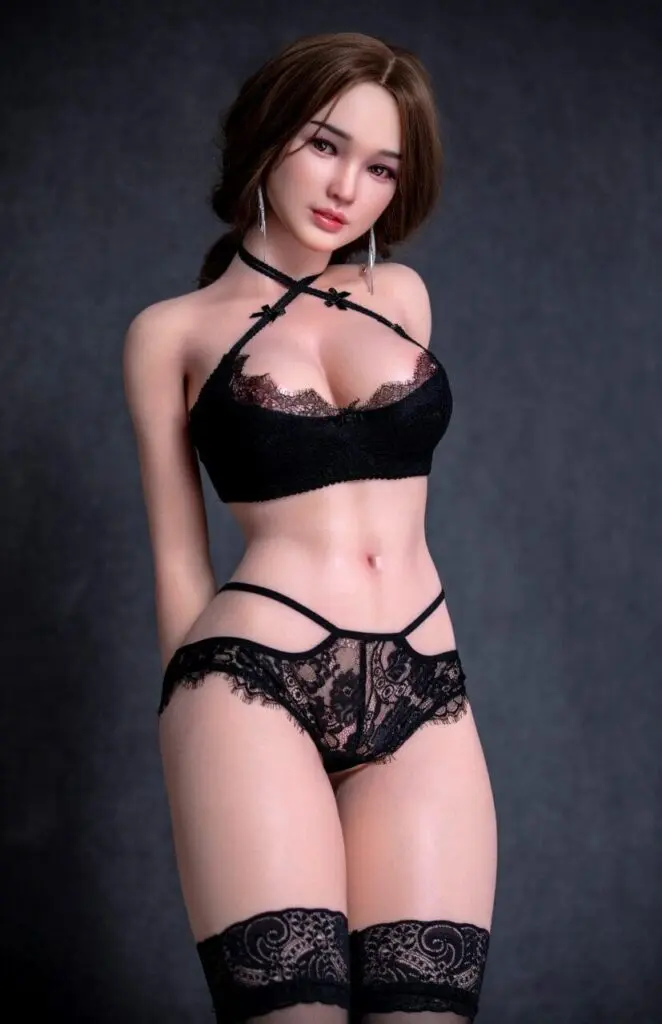 Are you craving for hot, stripper girls who like to flirt and play hard-to-get all night long? If yes, then Parmis is here to fulfill your hot, sexy fantasies to life!
Parmis is a good girl who grew up in a strict upbringing. She held herself classy all over the years, but after gaining independence she promised herself that she'll be as liberated as she wants to be! Now she's a premium stripper and escort for only who can afford her.
This beauty isn't to be messed with too! Her natural charm on top of her impeccable features truly makes her the star of her club ; enchanting eyes seem to put a spell on every man she lap dances too. Her near-perfect lips and small nose also seem to make any man go wild! So it's no surprise that all the men in the club got a boner for her!
Even though she's a stripper and escort, she's a real alluring delicacy on sex. She has high qualifications on men she wants to have sex with. She's a real picky babe on the men she allows to plow her wet coochie deep in all positions. And with big supple tits and a vivacious ass, she has all the rights to be as picky as she wants! And oh, quick note: SHE WANTS YOU! So what are you waiting for? 
Final Words
Sex dolls aren't only your partner in achieving mind-blowing orgasms, they provide so much more than that. They're company, they're sex buddies, but most importantly, they're a work of art. So before you reach deep into your pants to let your manhood out, make sure to appreciate how artistically intricate they are!