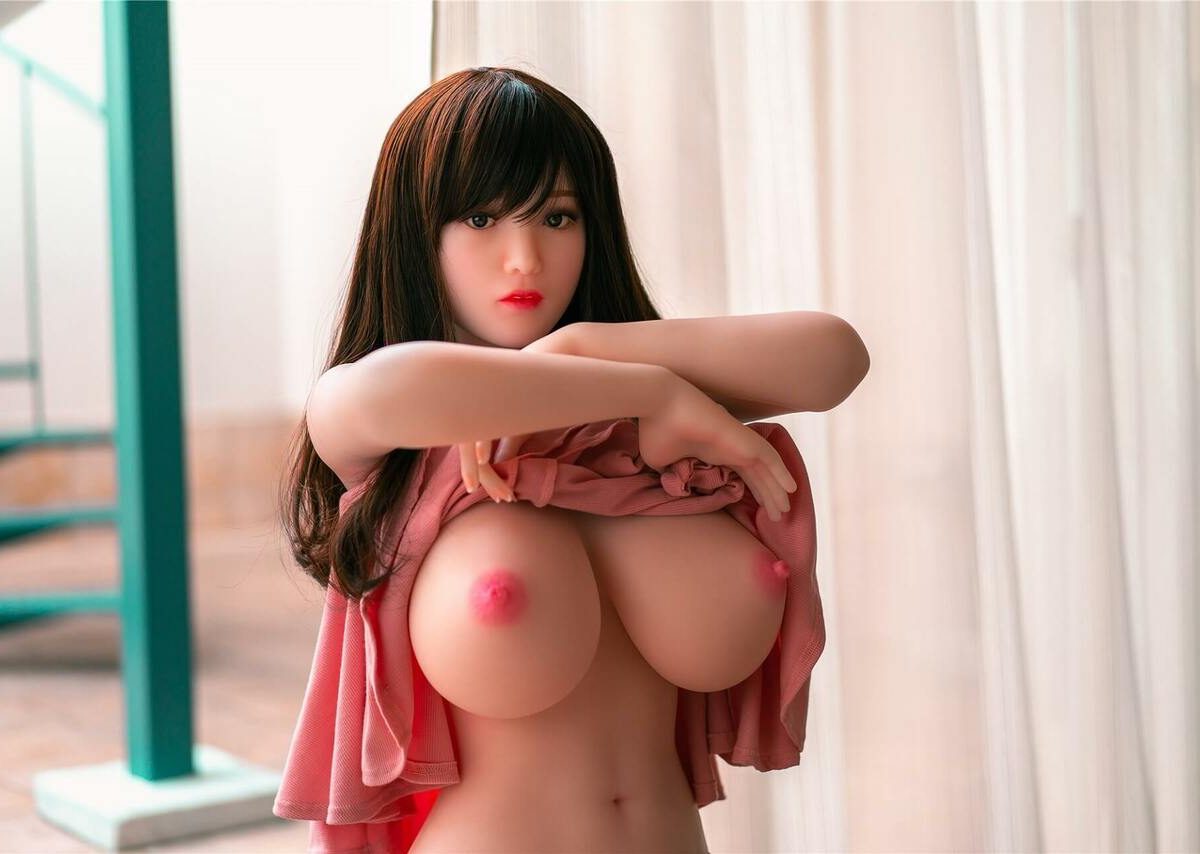 The world of sex dolls have been continuously progressing through the use of different types of material. Most sex doll manufacturing companies believe that the use of Thermoplastic Elastomer (TPE) is the best type of material to use in making high quality sex dolls, but not Siliko Doll. Siliko Doll, a company run by the same entity as SM Doll, is a sex doll manufacturing company that is based in Japan. This company was launched back in the year 2020.
Siliko Dolls believes that Silicone is the best material that can provide the highest grade of quality in making sex dolls. From the company's own research, they have carefully and intricately studied the parts of the human body, both its behavior and characteristics, in order to replicate and mimic a real human body's movement and texture through the use of Silicone, making every product made by Siliko Doll realistically and accurately look like a human being. 
The difference between Thermoplastic Elastomer and Silicone  
Siliko Doll believes that the Silicone based sex dolls offer a much better quality because of many facts and reasons. They've said that the era of TPE sex dolls is too mainstream that they have decided to take it to another level. One of those reasons that make Silicon a better material for producing sex dolls is that it has a better chance of avoiding deterioration. In quality perspective, Silicone has better mechanical strength, abrasion resistance, and high temperature resistance.
Silicone has an advantage over TPE in high temperatures. The temperature resistance range of Silicone is 200 to 300 ºC, while that of TPE is theoretically 130ºC to 150 ºC, and above that range, TPE will age and crack.
Sex Dolls made from Silicone have a much higher price than the ones made from TPE. However, Silicone guarantees a much better quality of material in terms of durability, making the price of silicone based sex dolls reasonable enough for customers that wants to compare and contrast the difference between the two materials. 
Siliko Doll
–

A Japanese Company that offers High Quality and Beautiful Silicone Sex Dolls

Since Siliko Doll is a company that is based from Japan, of course, their sex dolls are proudly made with the characteristics and beautiful feminine features of Japanese women. Their sex dolls are made this way in order to cater the requests and demands of their fellow Japanese customers, preferably the Japanese men, making their priority and target market very clear.
Small tips for keeping Silicone Based Sex Dolls clean and safe to use
Taking care of your love doll is just as important as taking care of your health. Not only that, but love dolls, especially the ones made in Silicone, are very expensive. It would only be natural that love doll owners know the responsibilities and maintenance that these dolls require in order to preserve their quality and durability for a long time. 
The following are some of the tips that you might want to consider to best take care of silicone based sex dolls. 
Lubricant
The most important thing that sex doll owners should keep in mind is to always use lubricant when using their sex doll. This tip is of high priority because it prevents the material from wearing and tearing. Aside from that, it provides an even more realistic feel to it when using the doll, especially when the lubricant is water-based and warm in temperature. 
Clothes
Store your sex dolls without clothes or with loosely fit clothes. In this way, the material is being kept from damaging, such as indentation, if wearing tight clothes of the sex doll not prolonged. It also prevents your sex doll from discoloration due to some clothes that can transfer its color onto the skin of the doll. 
Checkups 
Always scan and check your sex doll's parts and details intricately. When purchasing a sex doll, most of them comes with a free repair tool kit as a package. This means that owners have a responsibility to check their dolls for parts and details that are repairable. Owners are advised to give their sex dolls a day to check and ensure that its quality is always in top condition. 
For this article, readers will be introduced to some of the best sex dolls made by their very own, Siliko Doll. It will also highlight the best features of each model, as well as its size and length. So far, the company offers 11 types of heads and 4 types of bodies for their customers to choose from. 
Without further introduction, let us now showcase some of Siliko Doll's finest and sexiest models! 
Siliko Doll's Finest and Best Selling Sex Dolls
To start off, we got Andy with her sexy, smooth skin, and huge breasts. Andy is a great choice for guys who prefer Japanese looking sex dolls and have prominent features. Andy is just the perfect sex doll for customers, that is if they are searching for a rocking chick that boasts her best feature, which is her breasts that is in dire need of being fondled and played with.
Any guy would not be able to resist those soft and bouncy breasts that hide underneath her see-through dress . Her Japanese beauty and body figure can attract a lot of sex doll enthusiasts. Who would not want to try and grab a chance to spend a sexy and fun time with Andy once they have seen and touched her soft, delicate skin and a body that just needs a guy to give her attention and caress her?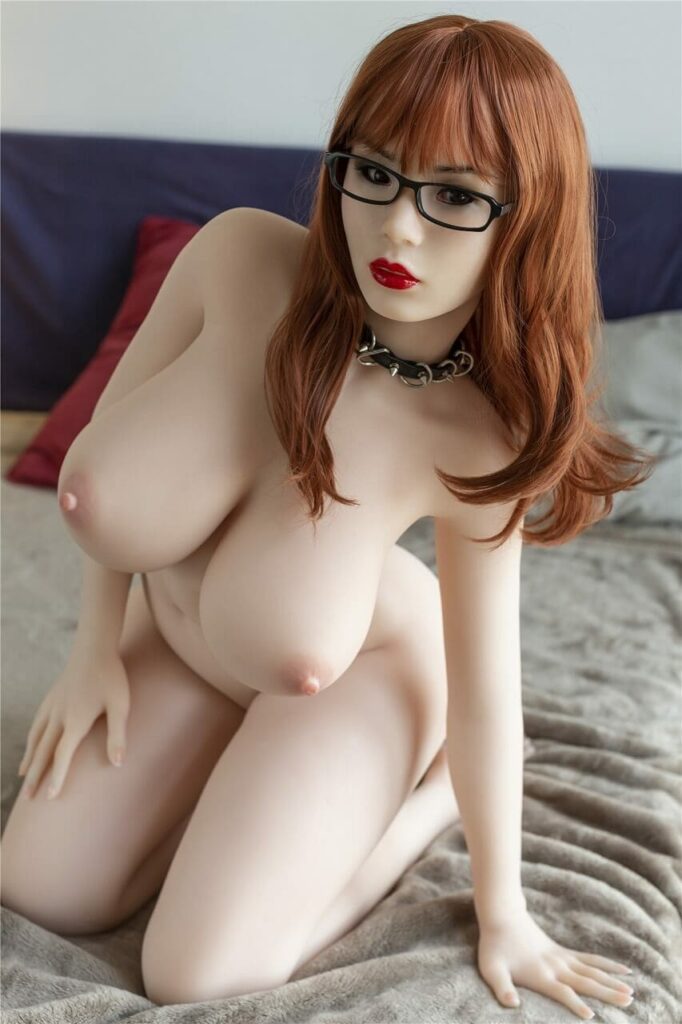 Another product made by Siliko Doll and the second doll on this list, Ceanna is the definition of a love doll that is just both feisty and fiery at the same time. Dressed up in nothing but her flowy gray silk robe, Ceanna likes to have fun by doing slutty poses for her partner who wants to dominate and be served in bed. With a height of 5 feet and 3 inches, Ceanna's figure and fierce looks can attract a lot of customers. Once they get to experience Ceanna's smooth and flawless body, customers might want to keep their attention towards her because there is a great chance that they would not be able to get her out of their minds. Do not just imagine a night full of passion and kink with her, try her out and add her to your list of gorgeous girls.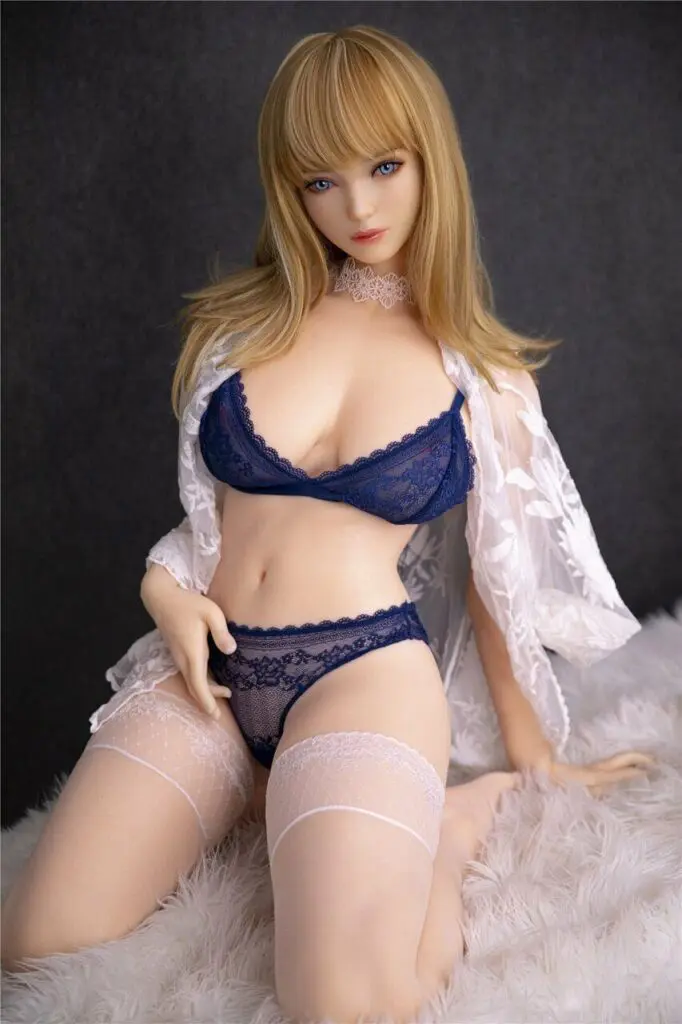 A sex doll inspired with a bit of anime, Isali measures 4 feet and 11 inches in height. Just by looking at her erotically pleasing figure, Isali is a wild chick that could turn a guy's world upside down. Her best feature is her alluring blue eyes that could make any sex doll enthusiast feel like they are a main character from an anime.
In her favorite navy blue lingerie, any guy would automatically know that she wants to go naked and show her naughty and wild side. With Isali, any guy can always look forward to make their performance at sex better. Fanatics can never go wrong when they try make her play on any kind of sex positions they want. Isali likes to have fun, so if guys want to try something new and unique to execute their sexual desires, she could definitely be down with it and that anything can happen as long as Isali is their partner in crime.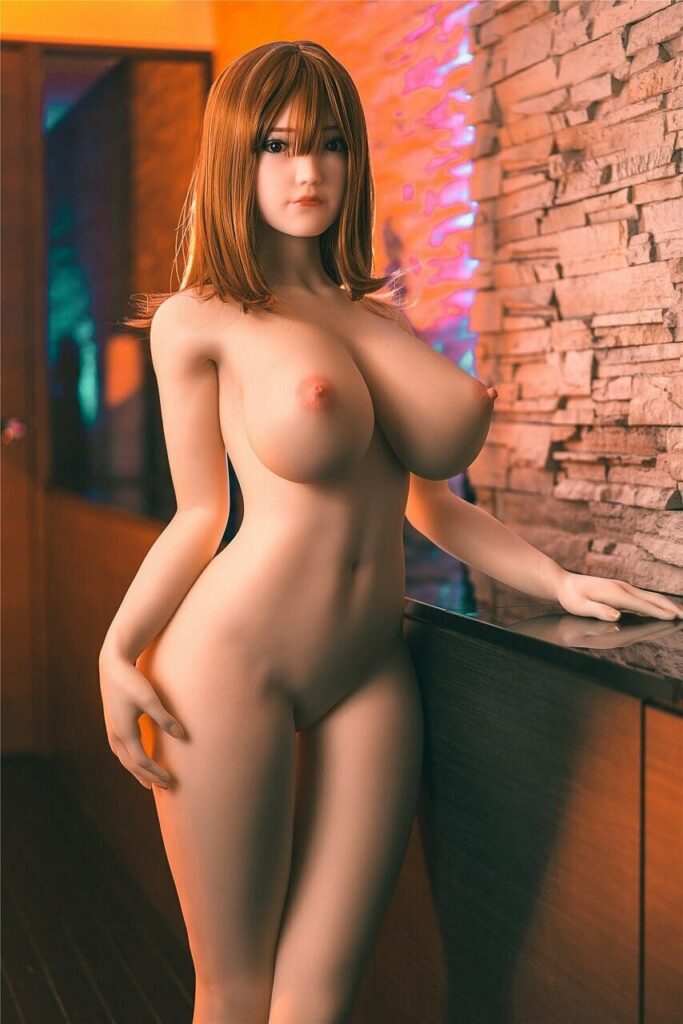 The fourth on this list, we got Lila. She is another pretty Japanese sex doll to put in sex doll enthusiasts' collection. Her thin and sexy body is looking for a person that has a constant hunger for lust and has a natural sense for wild adventures. 
Lila also likes to play dress up with sexy clothes that are enough to make any guy turn their attention towards her. She can definitely and easily win any person's heart out once they get to experience a time full of sensual and romantic moments with Lila. Her best feature is her enormous, cup L sized breasts and thick, smooth thighs. Customers can tell that Siliko Doll makes sure that this manufacturing company does not fall behind the trend of making sex dolls with huge or exaggerated features. 
Asila is a 5 feet and 2 inch tall, sex doll made for guys who have a thing with blonde Japanese chicks. Her attractive and pleasing looks can make any person fall for her, especially those who prefer chicks with a slutty and outgoing charm. Guys who like  someone they can push into submission should definitely try having fun with Asila because she can please anyone who wants to dominate the room with her. Her best feature is her delicate, soft breasts and pink nipples. Asila is one of Siliko Doll's example of realistically looking sex dolls because of its parts that can convince anyone to think that she's real, like the feel of her skin and her facial expression.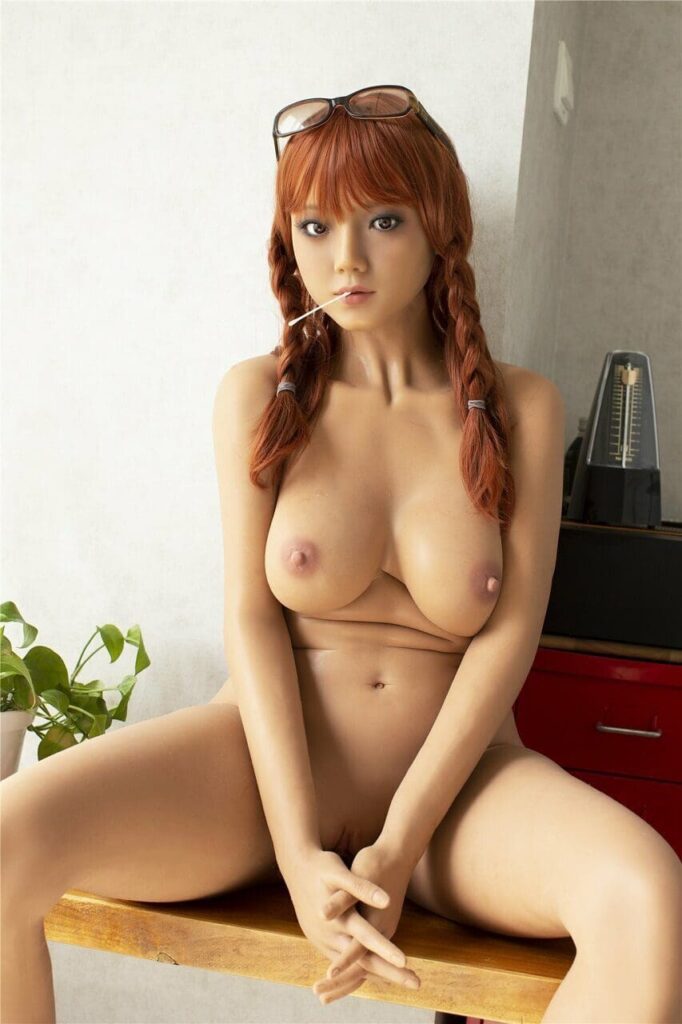 Coming up on number 6 on this list of realistic love dolls from Siliko Doll is Ophelia. Some guys are searching for that fun and youthful vibe in their sexual life, and that's where Ophelia shines the most. She can be that fun, and awesome type of girl next door for guys to hang around with. With a height that measures 5 feet and 2 inches, most guys would think that she's just an average sex doll, but make no mistake, because under that skin tight dress is Ophelia's soft and perky breasts for guys to play with, suck on with their tongue and fondle with their hands.
Aside from that is her soft inner thighs with a silky, smooth vagina to try and play with not only the owner's hands, if you know what I mean. With Ophelia, guys can act childish and get their youthful attitudes up because she can get behind on all of those. Look at how she can turn any of her partner's mood into a happy, wild and full of sexy time with her attractive features that guys would not be able to resist.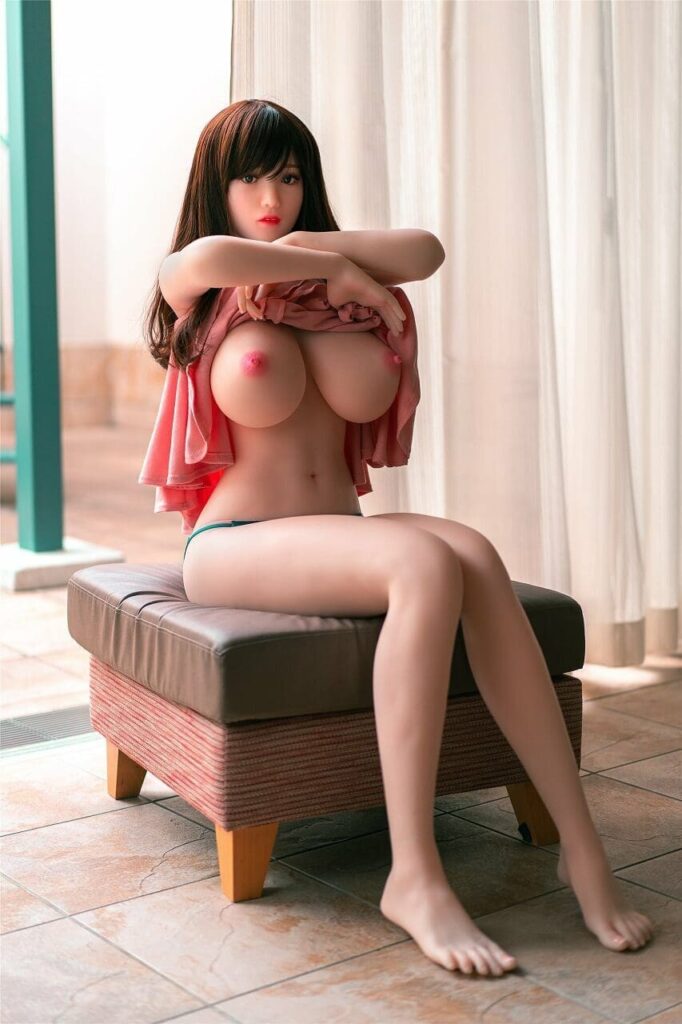 A doll that measures 5 feet and 3 inches with a pinkish white glow on her skin. This innocent looking love doll is for guys who want to do things gently and romantically. With Caria, any man could exhibit or showcase their skills in taking care of girls that are cute, fragile, but horny as hell. Caria might look like your typical  cute and innocent Japanese girl, but be careful, because under that pink dress is where her wild and slutty side hides. She can charm her way in any guy's sexual fantasies because of her pleasing and seductive features. Undress her slowly and caress her gently, and you will be surely get hard with Caria's naughty, cute, and seductive side. 
Curious about what sex would feel like if you see yourself with a lady who looks mature and classy? Say no more, because Nakri has what most men are searching for a mature Japanese woman. This 5 feet and 3 inch tall sex doll is not for the faint of the heart because just from her fancy looks, any guy could fall down to their knees. Curious to see her naked? Not only her soft silicone skin but also her huge and stunning breasts is under that pretty red dress. She is someone that longs for a fun time full of lust and romance. Nakri longs for a man who can satisfy her needs and make her feel like a classy and mature woman that she is. 
These are just some of Siliko Dolls best-selling products. Make sure and give their website a visit at silikodoll.jp for more information that you need. 
Note: Every sex doll on the list below is referenced and resourced from venuslovedolls.com.