For some, getting to the highest heavens through sex can be a tough road because  scratching your sexual itch can be tricky. A one-off casual sexual encounter is not enough to satisfy that raging sex drive. Because, admit it or not, you have your sexual fantasies and urges too and it's nothing to be ashamed of because every person has one. And one way or another, you need to release these pent-up sexual fantasies. Piper Doll, a leading sex doll manufacturer can satiate these sexual fantasies.
You might not be able to play out your deepest, wildest sexual fantasies with another person but you can definitely find release by having sex with a Piper sex doll. Whether your kink is plowing your long-time anime waifu, or your teenage wet fantasies, a sex doll is sure to fill you up because you deserve the best sex-perience ever.
Why do you need a sex doll?
Sex dolls can make all of your wildest fantasies come true! Trailing along the lines of hyper-realism, sex dolls are your neat partner if you wanna bang your ultimate celeb crush or even an anime waifu you've been dying to spend a night with. Name an intricate detail of a girl you want to bang – whether it be the hairstyle, the shape of the nose and lips, the intensity of the eyes, or even the size and shape of the boobs and ass – surely, you can find a sex doll for it!
Sex dolls can be a variety of things and not just for your pleasure. Sex dolls can provide you company and comfort from your dream gal regardless if she's a celebrity or an anime character, a sex doll can make your richest and deepest fantasies come to life. 
Check Out Venus Love Dolls' Newest Partner 
Venus Love Dolls hasn't been in the market for so long – being founded in 2020 in LA, but Venus Love Dolls is already recognized as one of the most trusted sex doll distributors in the area. And with its newest partner, Piper Doll, you'll have an even more expansive range of sex doll options to choose from!
Venus Love Dolls is a certified distributor of some of the most well-known names in the sex doll industry. And they make sure to only offer the best premium-quality sex dolls in the market, so you know you're in good hands. You can even check out their certifications so you know that they are rightfully authorized by Piper Doll along with other exclusive brands of sex dolls in the market!
What Makes Piper Doll Stand Out?
Piper Doll is already established in the sex doll industry having gained popularity for being the only manufacturer to produce the highest quality sex dolls in the market. Piper Doll offers safe, realistic and affordable sex dolls – a packing trio that is definitely hard to beat in the market!
Moreover, what makes Piper Doll a distinguished brand in the sex doll market is its ability to be the first ever manufacturer to create a TPE (Thermoplastic Elastomer) sex doll in the sex toy industry. Piper Doll has also perfected the craft of creating a seamless neck design by using Platinum TPE. 
On the other hand, Platinum TPE is much, much softer to the touch as compared to normal TPE. This then provides a more visually realistic look and feel. Other than these, it is also much easier to maintain than your regular usual silicon-based sex dolls. So go ahead and feast into your earthly pleasures as much as you want, whenever you want with a Piper sex doll.
On the contrary, if you've been fantasizing about plowing your anime waifu for the longest time, then Piper Doll got you covered. Piper Doll has one of the most complex and comprehensive range of unique Japanese Anime designs that you can choose from so say goodbye to long dry spells if you're too picky for an anime waifu – all thanks to Piper Doll!
Customization 
And just like other Venus Love Dolls collections, our Piper Sex Doll collection has some perks up its sleeve, allowing you to customize some of her base features, including the following:
Skin tone (white, natural, light tan, or tan)

Eye color (between green, blue or brown)

Size of her nipple's areola (ranging from 1.2 inches to 2.4 inches)

Color of her nipple's areola (skin tone, pink, brown or dark brown)

Color of labia (skin tone, pink, brown, or light brown)

Fingernail and toenail color
However, some other optional features may need additional payment including:
Standing option, for easier standing sex positions ($60)

Shoulder shrug ($100)

Mouth type, which includes built-in tongue for more realistic oral sex ($60)

Vaginal insert inclusion, for easier penetrative sex ($30) 

Pubic hair density, which can range from light to heavy hair ($60)
For each Piper Doll that you purchase also comes with a bunch of freebies. This includes a "one-size fits all" lingerie, a 2.7 fl. oz sex doll safe water-based lubricant, an extra set of wigs, gel breasts, EVO Skelton and a cleaning set.
Not convinced yet? Here some of the best sex dolls that Piper Doll has to offer: 
Venus Love Dolls 
Venus Love Dolls currently has  unique number of Piper Dolls in their store. And every single Piper Doll has its own distinctive features — so don't you worry if you feel like you're be plowing your schlong in the same sex doll because you can actually customize your Piper sex doll however you want. 
You can't go wrong with the Piper Dolls. You'll never run out of options, as they come in all shapes and sizes to suit your every need! Boobs? Check. Pussy? Got it covered there too (and don't forget about that ass!) There's even a selection for different body types so no matter what you're into—whether it's vanilla or kinky—we've got someone who will make sure your manhood stands at attention all night long! 
So, without further ado, here are our favorite Piper Dolls in this collection:
Standing at 150cm, Akira is your ultimate babe if you're lusting over an otaku gamer girl who'll make you howl in ecstasy!
Wearing a cute little cat ear headband over her long, luscious gray bangs, she's ready to get you worked up for all of your nastiest hentai fantasies! Her trademark cat-eyes over soft, sensual eyes that double-takes on you will make you crave on banging her every single night. Not to mention her cute, button nose and her soft, gentle cupid's bow lips that'll make you dream of fantasy land every single time.
What makes her stand out is her fat, curvy ass-and-boob combo that contrasts yet also compliments her delicate, soft face. Her curvy body makes her face even so cheeky, which will just make you even more obsessed with banging her!
Jessica 
This 150cm sex doll is your sexbomb when it comes to rough, nasty sex that'll make your kinkiest fantasies come to life!
Sporting her long, wavy neon-orange wig, this bombshell is the sex doll of your dreams if you wanna get all steamy with a Jessica Rabbit lookalike! Cupping her ginormous titties, Jessica seduces you into motor-boating her huge jugs, you know she loves it too!
With deep, sensual eyes that are highlighted with an eyeshadow palette that suits her face, and bright red pouty lips, this gal will give you the time of your life lavishing in your ultimate sexual urges.
Her tiny waist is what makes her stand out even more, complimenting her big, wobbly ass and tits, what's not to like? Whether it be vanilla or anal, she'll love having your manhood inside of her! So what are you waiting for? She's all yours!
Risako
Risako isn't only a sex doll, she's the girl you've been vying for as long as you can remember! Standing at 160cm, she's one of the most realistic-looking sex dolls in Piper Dolls line. Everyone will double-take to check if she's a real girl, 'cause she's THAT realistic.
Risako is the demure, sly school girl you've been trying to date for years! She's a quiet one, but damn it if she doesn't like getting pounded hard!
Grazing you with her innocent, baleful eyes to her cute mouth in utter surprise, Risako's innocence will get you charged up whenever you see her.
Boasting a sexy clavicle, big jugs and huge ass that seals the deal, Risako is one hell of a queen for making you crave a deep lovin' session!
Phoebe
Can't get enough of your RPG mystical fantasies? Well, Piper Doll Phoebe will get you even more obsessed with the genre once you have her! She loves a good Dungeons-and-Dragons foreplay, so you know what will get her!
Standing at 130cm, this elf sex doll is your ultimate haven when you want to fulfill your mystical fantasies. Wearing her long, pink wig that accentuates her elvish stature and ears, this mega-babe surely is to lust for!
With a demure and humble breast and butt size, this girl is your go-to when you want to get it on with a girl with natural proportions.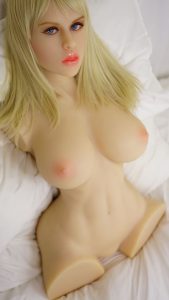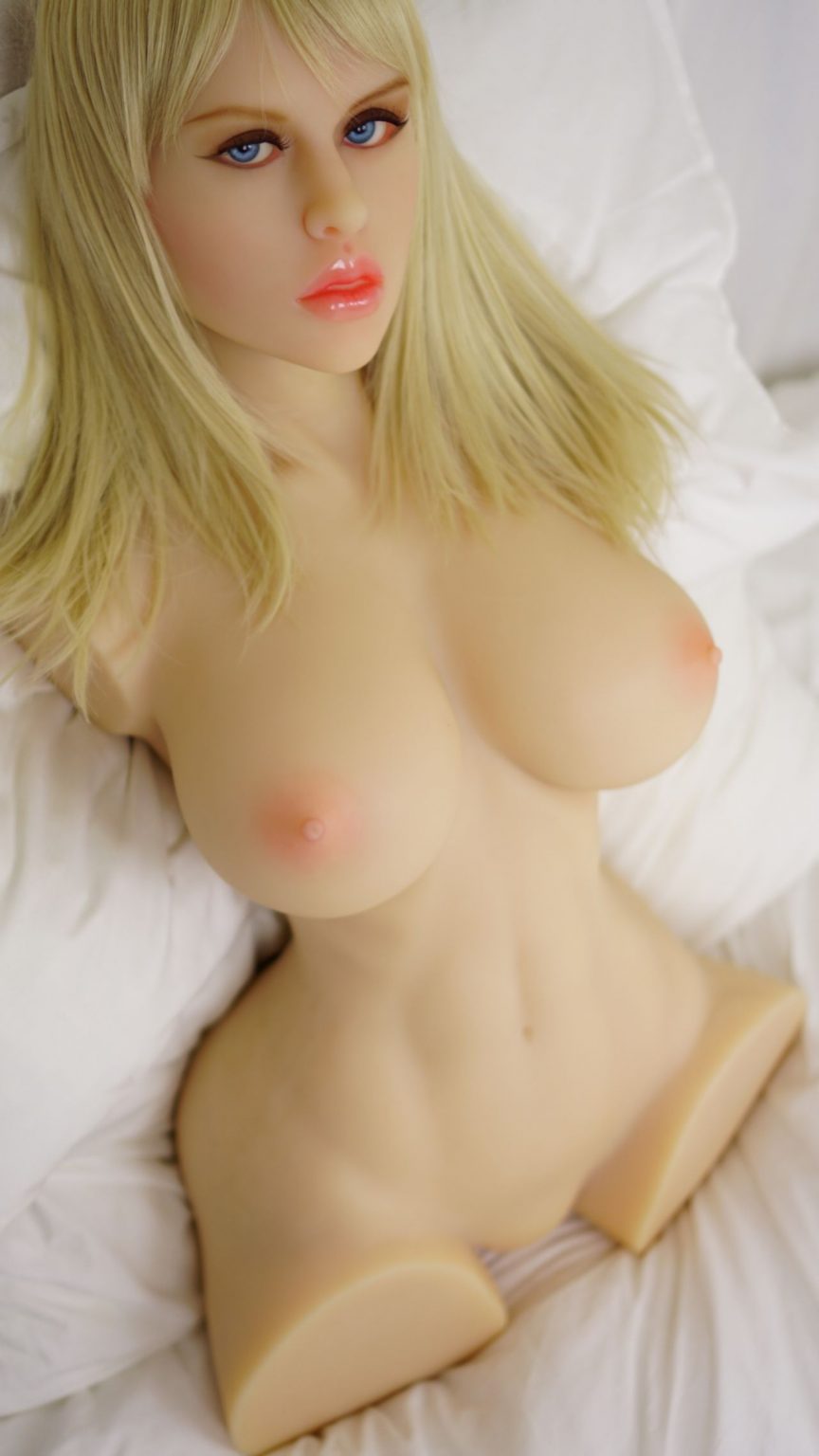 Feeling like a whole doll is too hard to maintain for you but you still want the complete package? Lo and behold, Sarah is your go-to girl if you just want a sex doll torso!
This 80cm sex doll torso is your babe if you're up for a mega fuck machine that still hits all of the spots. From the intense and horny eyes, to the pouty lips this blonde bombshell will beg for your schlong all night long, so prepare yourself!
With a tiny waist that accentuates her huge supple breasts and her wobbly ass, she surely knows how to get a man going even without limbs! 
Miyuki
Do you wanna hammer a Japanese porn-star-looking darling? Then Miyuki is your girl who will make you feel like a high-end stud!
This 150cm sex doll is your Japanese porn star babe who always moans "stop" but begs to get pounded hard. Known for her long eyelashes, small, pinkish lips and eyes that seem to be begging for more, this babe really is a bombshell when it comes to capital S-E-X.
Sporting the biggest pair of jugs you'll ever see, you'll be challenged in motor-boating these puckers all night long. Heck, she even likes it when you plow your manhood between her cleavage, so go for it! So why not go and give her one hell of a night and make her crave for your deep, deep pounding every time you're with her?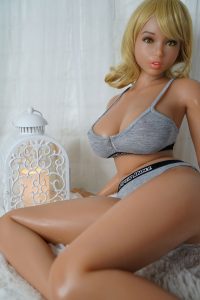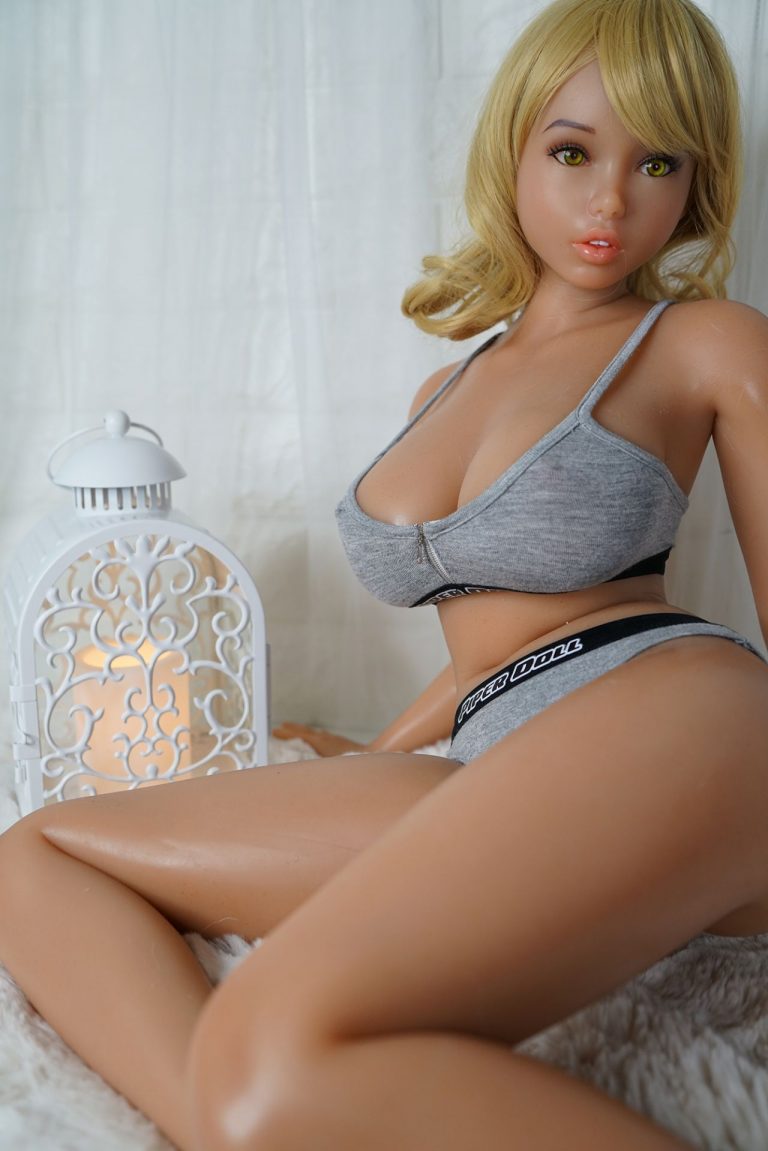 Want a babe who knows that they're sexy? Then Ariel is your chick!
The Ariel Piper Doll is popular to men not only for her beauty, but for her charm too. And boy, she does know how to use her charm really well!
Ariel is known for luring a bunch of guys left and right. With her signature bob and a tiny almond face that makes her big, hazelnut eyes pop even more, Ariel has all the reasons to be vain!
Sporting a pair of modest-sized tits and a tight ass, this girl knows how to use her assets really well. She'll make sure that you'll be finishing with your head feeling as high as a kite!
Eirian
She's the it-girl at school, and is the envy of other girls. Eirian will make sure that all guys are jealous of you because you're with her!
Standing at 150cm, Eirian is the popular girl at school. She's hard to please and a bit snobby. But get into her good side and you'll see heaven. And boy, she likes it rough too!
With long eyelashes that compliment her deep, sexy gaze, this girl will make you want to pound her ass every time that you see her eye-to-eye. Her soft, pinkish lips and cute nose is what other guys have been dying for, and it's all for you to feast upon!
Her best part? She has the roundest and most supple pair of titties that you'll see; when you cup her breasts while you plow your manhood deep, deep inside of her, when her huge ass claps too, so you better perform well and make her happy!
Conclusion
Piper Dolls is one of the best collections  by Venus Love Dolls to date. They're affordable, hyper-realistic both visually and to the touch. Best of all, you have a wide range of Piper dolls to choose from so you're sure to please your throbbing manhood any time.