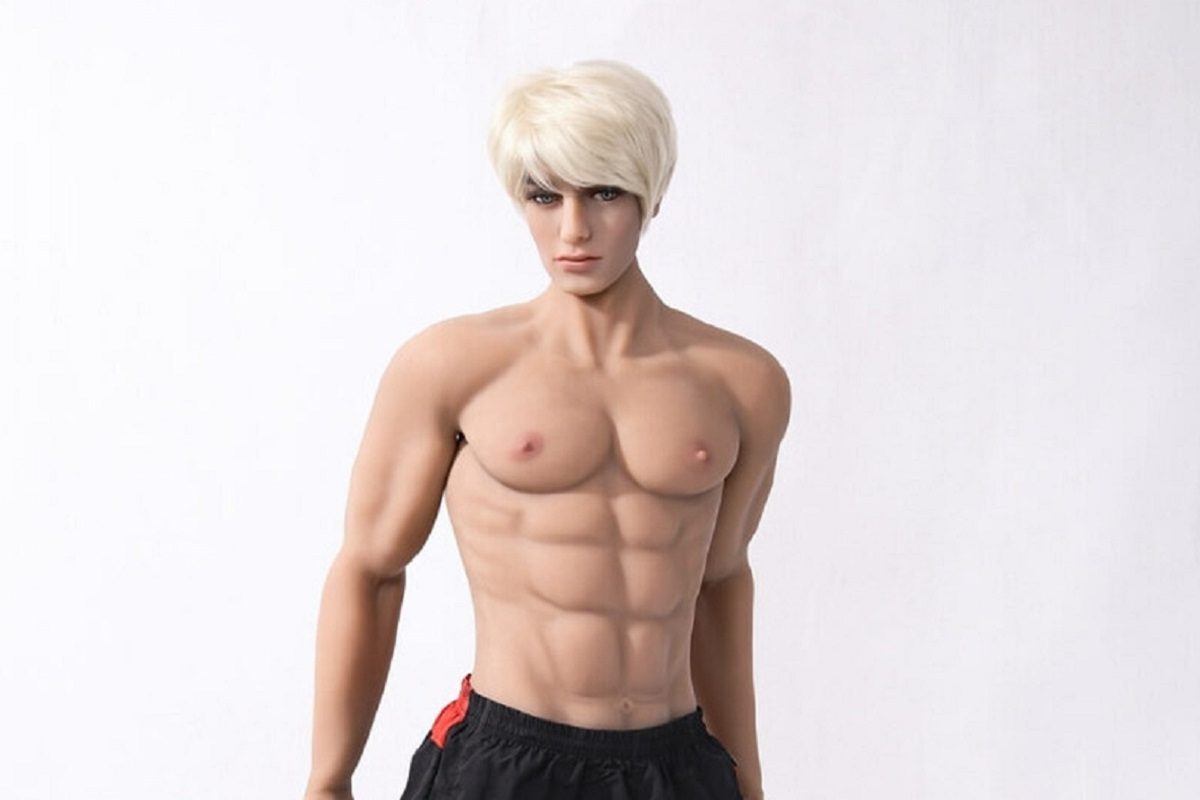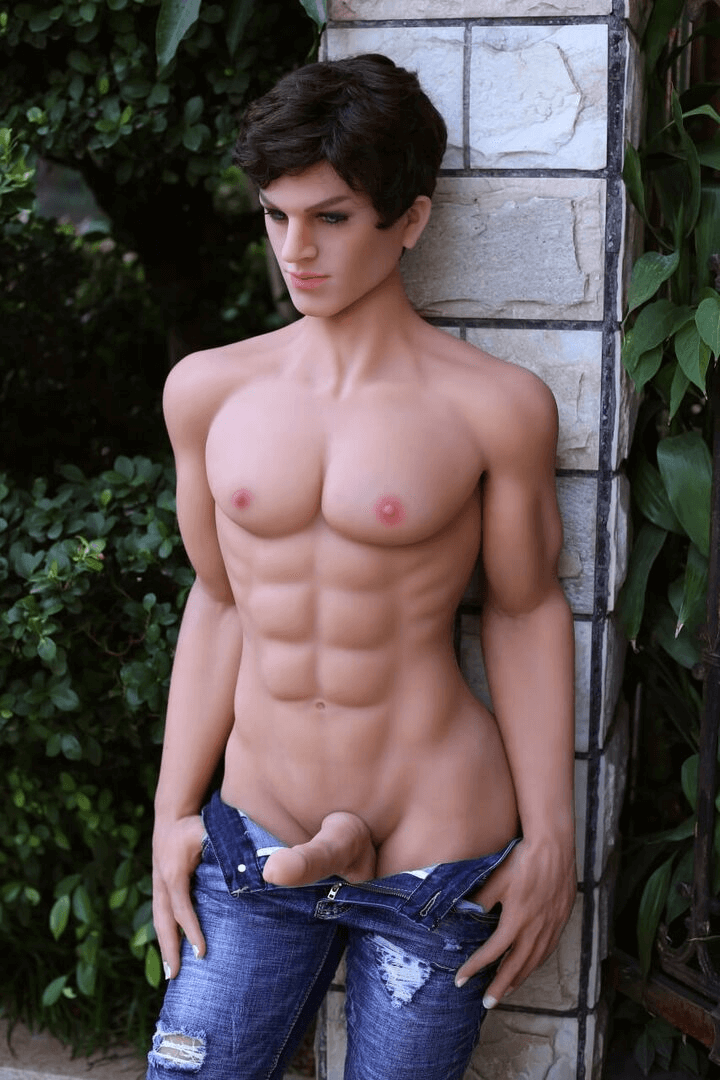 Andy will leave you with an amazing sex experience you have never had before. This male love doll can satisfy all your sexual desires with a 6-inch long penis and muscular body. You also have the option to choose between 5 inch and 6 inch penis sizes depending upon your sexual needs.
Standing at 5'3″ (160 cm), Andy is a handsome hot buddy that has a good body and strong muscles. His chisel-shaped abs, a broad chest, and a huge dick can impress any woman and can attract gay man too. What's more, you can get immense pleasure with his ass too.
Whether you want to hang out with someone handsome or just need a third wheel in your bedroom, Andy is a good choice. He is strong but still submissive when you want him to be. This male sex doll is made of quality material that feels similar to real human skin and is completely safe to use.
Most importantly: This sex doll allows you to customize him according to the look you want. From the body color to penis size, you can decide everything. Also, with his movable joints, you can bend it at any angle to enjoy different positions.
BABAK – Charming Sex Doll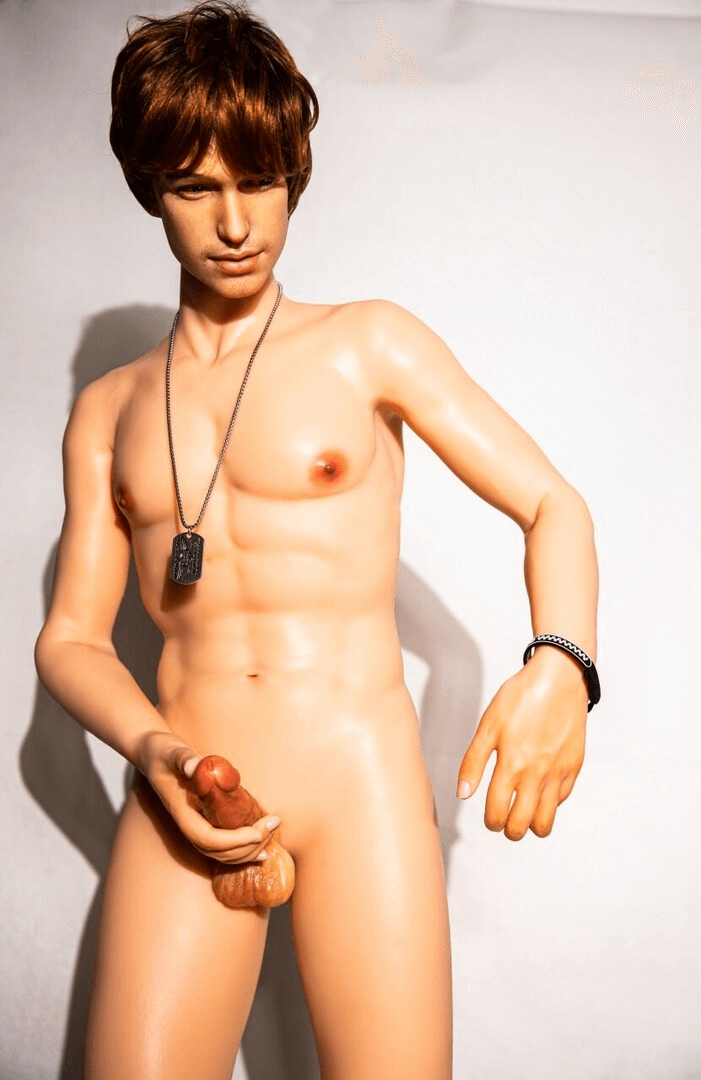 Babak looks like a movie star. His lean sexy body, a six-pack, and desirable look. What more can a woman dream of? He is ready to give you an amazing sex experience while making you feel at the top of the world.
You will love to spend time with him and love to touch his six-pack abs too. This realistic male sex doll is made of premium-quality material that is hypoallergenic, free from harsh chemicals, non-porous, durable, and easy to clean.
And the detachable penis is easy to clean and very lifelike, making the sex even more realistic.
TITUS – Smart Boy Sex Doll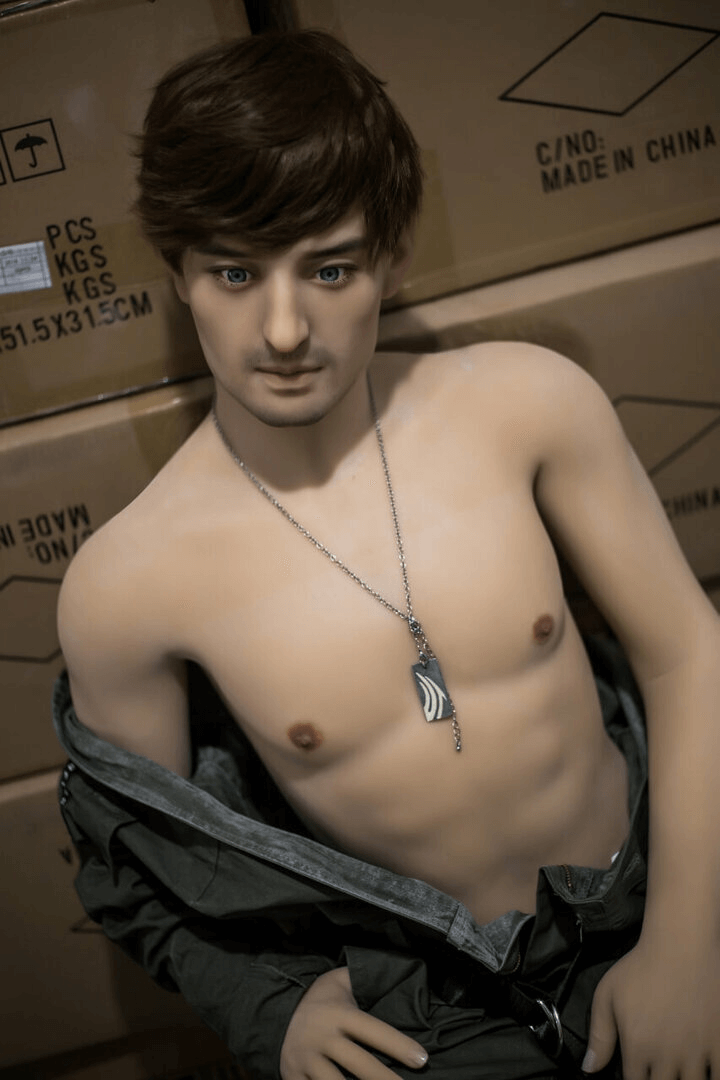 TITUS is the best male love doll out there. His impressive, healthy, and masculine body is just adorable for any woman and bisexual person.
Not only is TITUS charming, but he's also loaded with strong muscles and cuteness. Your vagina will love the 6-inch long penis of this doll, and you can enjoy sex for as long as you want.
Apart from the superb physique, this love doll has a realistic mouth and tight ass that you can play with. The movable joints make the doll more flexible and allow you to position it in any posture to enjoy the seal day.
RON – Curly Hair Male Sex Doll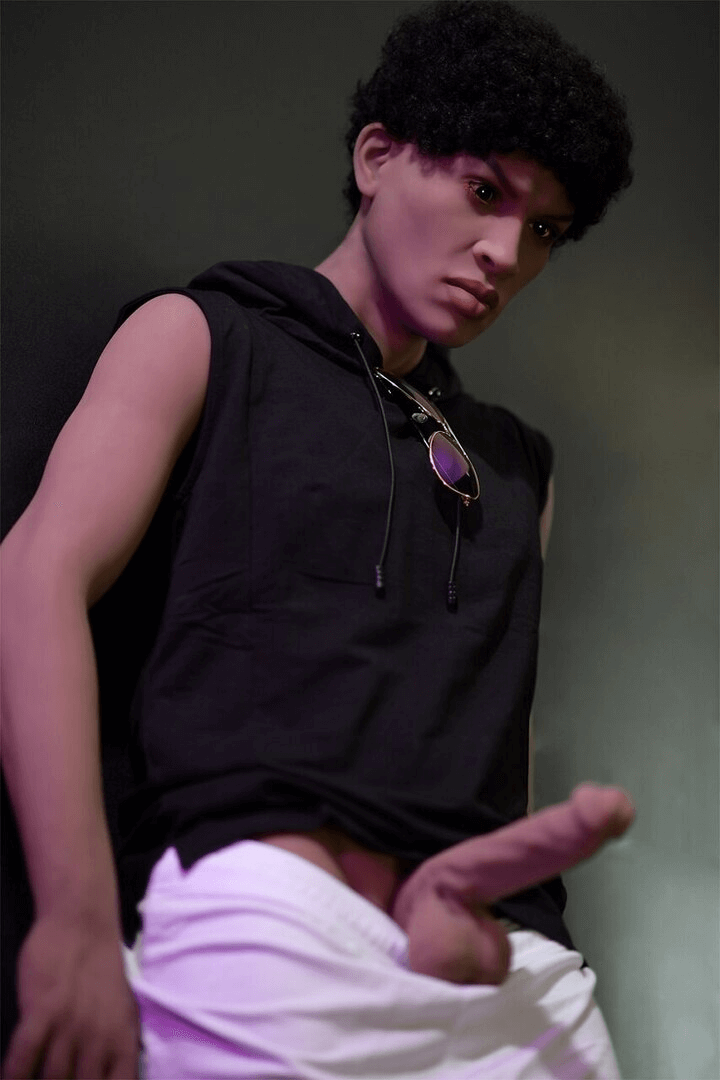 Ron, the real human sex doll, is made of high-quality, lifelike material. It also features a steel skeleton that gives it flexibility and stability as well.
If you want a sex partner who is tall, handsome, and good-looking, then Ron is the best choice for you. This cool dude comes loaded with a massive 8.6 inches' dildo, which gives you unforgettable all-day poundings.
You can play with his long and sexually attractive cock when you do not feel like having deep intercourse. The ultra-realistic penis of this boy sex doll also features a veined shaft and natural-looking balls. You can enjoy numerous sex positions with this realistic male fuck doll.
When you buy Ron from Venus Love Dolls, you will get the option to pick penis size between 6.7 and 8.6 inches. Also, you can order for two penis sizes to fulfill your fantasies. The dildo of this premium quality male sex doll is detachable, and you can easily change it or clean it.
SEXTUS – Cool Stud Boy Sex Doll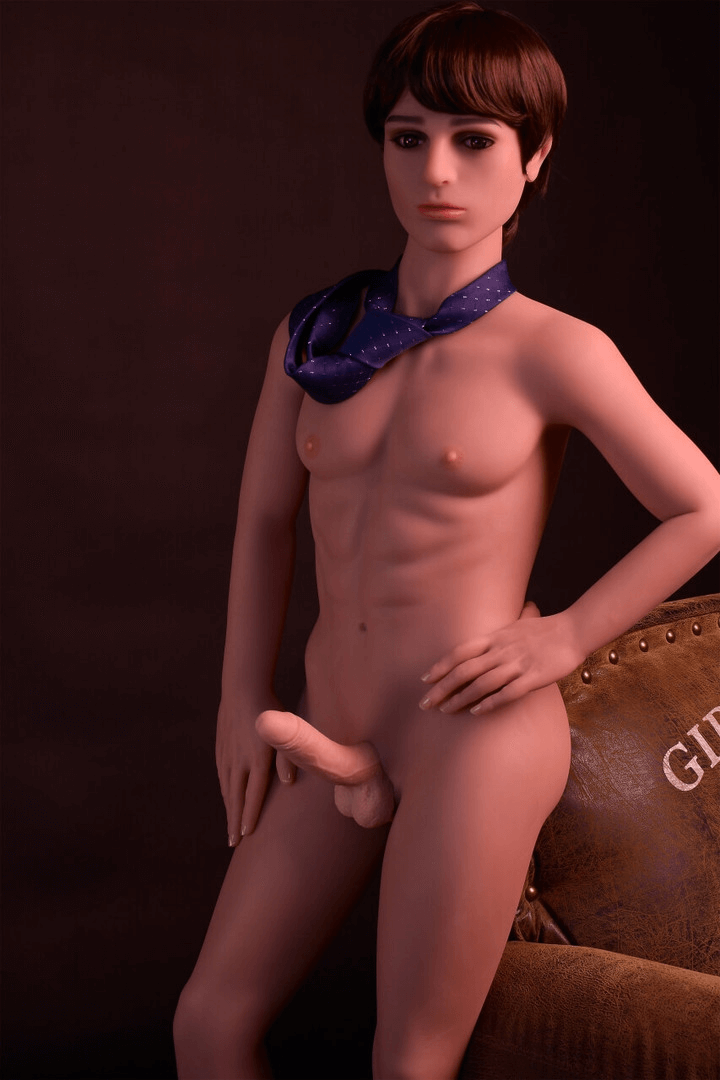 If you dream of a handsome stud as your sex partner, then Sextus is what you are looking for. He is a charming stud who has a chiseled jawline and an attractive muscular body to admire. Also, he has a flexible body, and you can bend him at any angle you want to enjoy the desirable sex position.
This sex doll features sexy body that can impress female and bisexuals. If you feel that there is no excitement left in your bedroom, get this boy sex doll to reinvent it.
MAGNUS – Shy Boy Sex Doll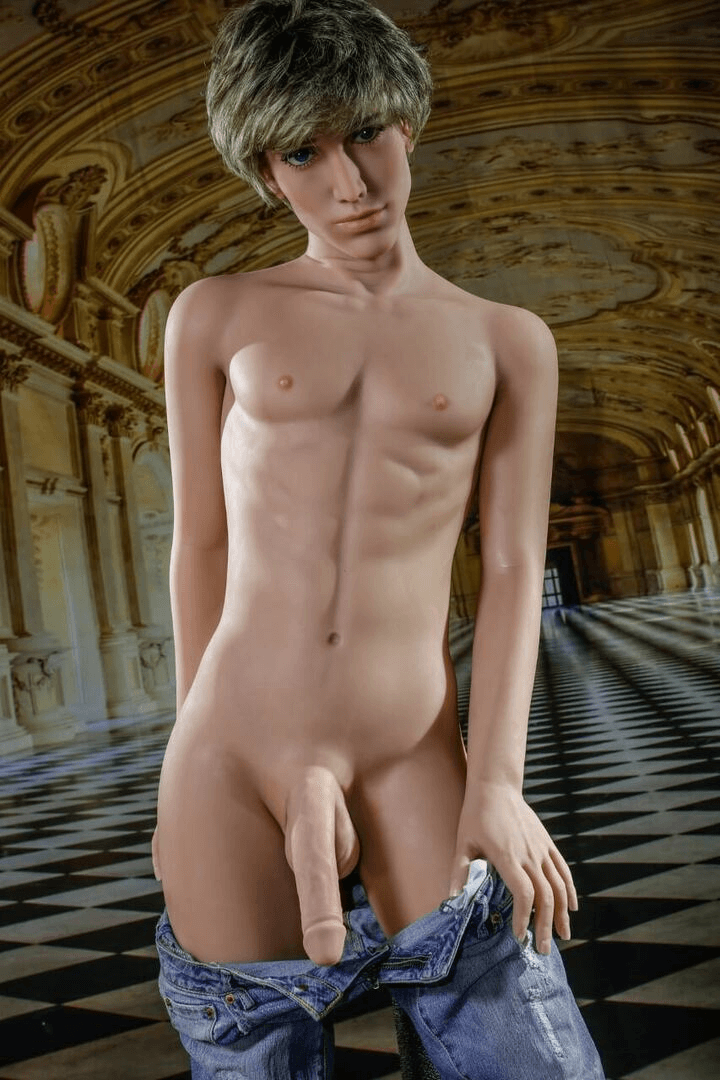 The woman who likes shy men can find Magnus a perfect sex partner. This realistic male sex doll resembles a shy and average student that wants to hang out with friends. Allow him to be your bedroom partner and enjoy sex all day long.
He is a handsome chunk with a hot and ripped body that can attract any woman in no time. With 5'3″ height, he will feel like a real man and give you a feeling of real sex. Also, it is easy to carry and store. Whether you want a sex doll with a small penis size or a large penis, Magnus is the best option.
At Venus Love Dolls you can get this super shy and handsome male sex doll with 6 inch, 8 inch and 12-inch dildo sizes. To make matters even better, the penis is fully detachable, which not only allows for easier cleaning but can also be used solo.
Besides, this high-quality boy sex doll has anal and oral openings too. Under the skin, there is a steel skeleton which offers great flexibility to this doll and makes it look like a real human in terms of movements.
ZYRUS – Blue Eye Male Sex Doll