IronTech is one of the best brands you can buy sexy real sex dolls from. It was established in 2017 and since then has been providing the best sex dolls to have fun with. Iron tech dolls have their slogan as 'Beauty inspired creation' as they create amazing real lifelike sex dolls inspired by daily beauty. They have their headquarters in Southern China. Their team manufactures dolls with utmost care and attention.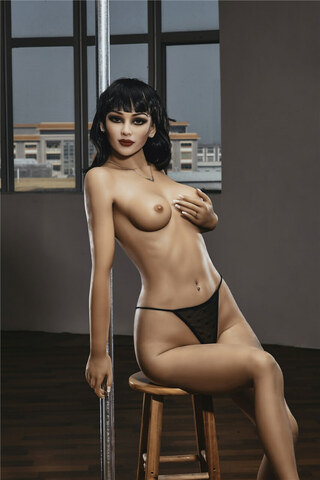 All the manufacturing processes like designing, production, and packaging take place at their headquarters. They put everything they have got based on their knowledge of sexual gratification and people's sexual interests into making their dolls.
They have a wide range of collections with three different series called the Irontech doll starter series. This series focuses on small-sized dolls that are budget-friendly, normal mainstream iron tech dolls, and the super realistic irontech sex dolls made of the best material, silicone, and are made to meet the extreme demands of the customers.
To ensure that the customers get the best experience with their dolls, the team at Irontech dolls learn, innovate, get to know the newest trends in sex toys, and give you everything you want and more.  They were originally a sex doll trading company in 2015, and just like any normal sex doll traders, used to communicate with manufacturers and clients. They did an excellent job of bridging the gap between customers and companies.
But due to a huge communication gap, the companies used to deliver their customers' dolls with different body parts than the ones they customized. Hence, Irontech sex dolls took it upon themselves to start a manufacturing company in 2016.
They initially established in Shenzhen but moved to Zhongshan in 2017 as the city was more passionate about creating sex dolls. They had great artists, workers, and technicians who made their company grow immensely in a short time. In 2018-20 they became one of the topmost brands in producing sex dolls.
Their business grew with great customer reviews and feedback. In 2021, they have come forward with their famous three-series iron tech dolls to give customers the best dolls according to their budgets. After this, they partnered with other business projects and expanded their name in all countries.
WHY DO YOU NEED SEX DOLLS?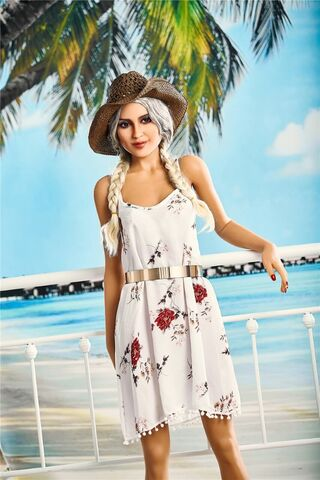 As humanity grows forward in every single aspect, you can no longer ignore your sexual needs. The world of sexual pleasure is so vast and intense that one can never fit all of their fantasies into one partner or relationship.
Some people may even be fed up going through all the fuss of dating and expensive gifts and long tiring conversations just to get laid. And even if not for sex, some people may just need companionship in their daily lives minus the compromises and arguments. The best and easy solution is to get yourself an amazing sex doll to meet all these needs and more. Preferably from irontech sex dolls as they meet every single need and desire of their customers.
Some dolls can also be great photography models. These dolls provide you with all the pleasure that you ask for without asking anything in return. You can have a better daily life as your mental state will be in great condition with these sex dolls. Physical relief and gratification are always the goals.
WHAT IS IRON TECH DOLL?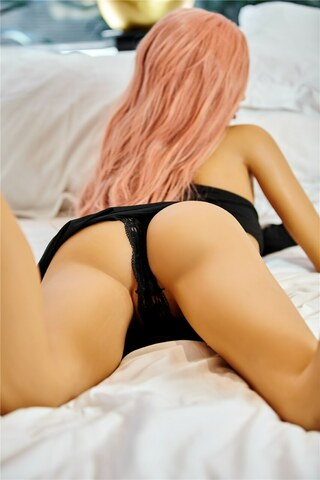 Irontech dolls have been pioneers in sexual and emotional pleasure since 2017. Just like their slogan 'beauty inspired creation,' they never leave any rock unturned in crafting their dolls beautifully and meeting every single customer's needs.
All their dolls are based on real beauty, and they try to encrypt all details that an actual human being has into their dolls. They use the best materials and craftsmanship to create the best sex dolls you can find. They have many different varieties of sex dolls.
These iron tech dolls can not only be your way to sexual ecstasy but can also be your emotional companion and dating trainers. They strive to create the best happiness and provide their customers and business partners with all they have asked.
Iron tech sex dolls have bodies ranging from 63-175cms and about 35 and more different bodies. You can choose from 100 plus heads to the bodies of your sexy real sex doll, and they keep launching more and more bodies and heads each week. Hence, if you are looking to release all your pent-up sexual frustration and have a great orgasm, you have to buy an irontech doll.
TYPES OF IRONTECH DOLLS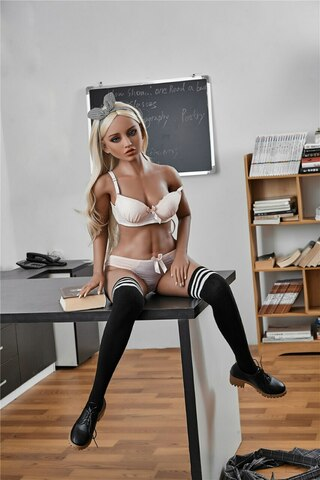 You can find the most varied range of sexy real sex dolls with irontech dolls. They have dolls that can meet every single of your fantasies no matter how extreme they can be. All the body features that you can ask for are available. Be it big tits or an even bigger ass, small waists, or heavy body curves, Irontech dolls have all these varieties
You can even choose to make your sexy real sex doll as light or as dark-skinned as you want. You can choose the doll heads from a wide range of heads, eyes, the color of lips, even the length of their eyelashes as per your liking. By customizing the face to your liking, you can make these throat fucking Irontech dolls give you great satisfaction.
MINI SIZED TPE DOLLS
These are the starter doll series. They are very budget-friendly to the customers. If you are new to using sexy real sex dolls, then you can quickly start with these. The starter series dolls range from 100 cms to 115 cms. There are both male and female sex dolls. You can even get yourself a silicone dildo as an accessory with these.
NORMAL SIZED TPE DOLLS
These are the more mainstream ones. The male dolls from this collection are also very popular. Their sizes range from 100 cms to 170 cms. There are also dolls with only torso and head. These are great throat fucking irontech dolls.
SILICONE SEX DOLLS
These dolls give you the feel of real human skin, may be expensive but can warm you up in ways no one can. TPE Irontech dolls have huge face options with long, short, or medium-length hair. You can choose your doll's head with any thickness of hair and hairstyle. Curly, wavy, or straight hairstyles are also available. Their starter face options give you a chance to choose from chubby face profiles, sharp jawlines, big or small lips, and any color of skin tone you want.
You can even get your sexy real sex dolls amazing-looking nails from different nail color options. You can even customize their pubic hair and pubic hair color. Dolls with removable vagina and butt holes are also available to make the cleaning process easier.
The 158cm big breast irontech dolls are very popular among customers as they provide great visuals. They also work best in satisfying a customer's sexual fantasy about big boobs. Irontech 100cm dolls are another one of shoppers' favorites.
Each customer has different sexual desires and interests; hence each Irontech sex doll is also different in its body shape, size, and features to suit each customer's requests. Irontech sex dolls also incorporate realistic features like veins, skin pores, and hair pores. This gives them a more real feel.
CHOOSING BETWEEN TPE AND SILICONE IRONTECH SEX DOLLS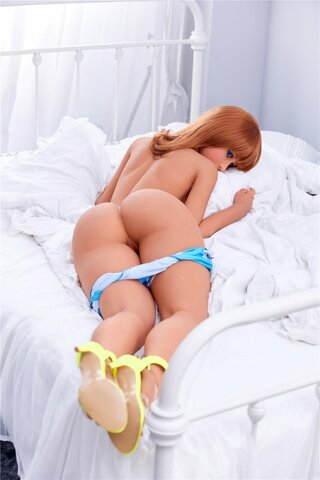 TPE is a ThermoPlastic Elastomeric material made from hybrid elements. The TPE dolls are budget-friendly and do not put a dent in your wallet. They have to be cleaned with the utmost care as There is negative reactions towards some cleansing agents.
They can also tear easily when they come in contact with some sharp objects. TPE irontech sex dolls should not be brought into contact with silicone as they may react negatively to the material. However, TPE is cheaper than silicone not because it uses cheaper material but because it needs cheaper equipment to produce. Due to advances in technology, TPE can be easily produced at a lower cost. Many customers do not know this and rush to buy silicone dolls as they are more proper and expensive.
Silicone sex dolls are made from the synthetic material silicone. It is also called liquid silicone rubber and is made of polymers of siloxane. The material gives you the feel as if a real human body is underneath you. Irontech sex dolls made with silicone are better resistant to heat and chemical attacks. They do not require much intense care while cleaning and storage.
They can be easily stored without having to fear any tears. Silicone is expensive than TPE due to the manufacturing procedure. They are easy to sterilize as they can resist heat. You can easily clean them with hot water without being afraid of damage. The silicone irontech dolls are rubbery and soft to touch; hence these are usually customers' favorites.
THE IMPORTANCE OF CERTIFICATIONS WHILE BUYING SEX DOLLS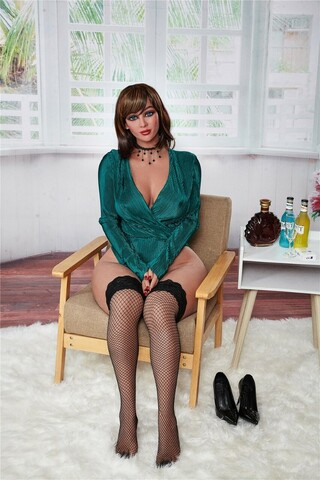 You need to look out for frauds and scammers. For the amount you are paying, you do not want your customized doll to come with body parts that you did not select. Different hair color, different sizes of ass or boobs can put off a customer from ever buying sex dolls online. Hence it is always important to buy from authorized vendors.
All the pictures shown on our site are exactly like the dolls that you will receive. You have to check for the authentication sticker or stamp that is present on any of the dolls' body parts. You will be getting a manual and the authentication certificate on paper, if not on the doll. Most vendors try to fool you with the material quantity.
Sometimes you can be shipped a doll with a missing arm or no accessories. And as this is a social taboo, many customers find it hard to file a complaint or get back at the stores. Hence be sure to check for the certification. Irontech sex dolls never give you anything less than what you deserve. Hence buy Irontech sex dolls from Venus Love Dolls. We are the certified seller of these dolls.
WHY BUY IRONTECH SEX DOLLS FROM VENUS LOVE DOLLS?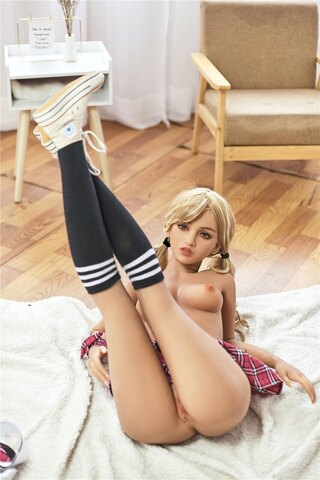 You may have searched and come across many online sex doll stores that say the same thing. It is up to you to make your own choice, but we, as the sellers, have to make sure that you are delivered with the best product you can get.
Many manufacturers online have different styles of production and working. Irontech sexdolls have their own style and ways, but we can assure you that they manufacture the best sex dolls you can ever find. So do not search any further and go click on the doll that best suits you.
[/vc_column_text][/vc_column][/vc_row]