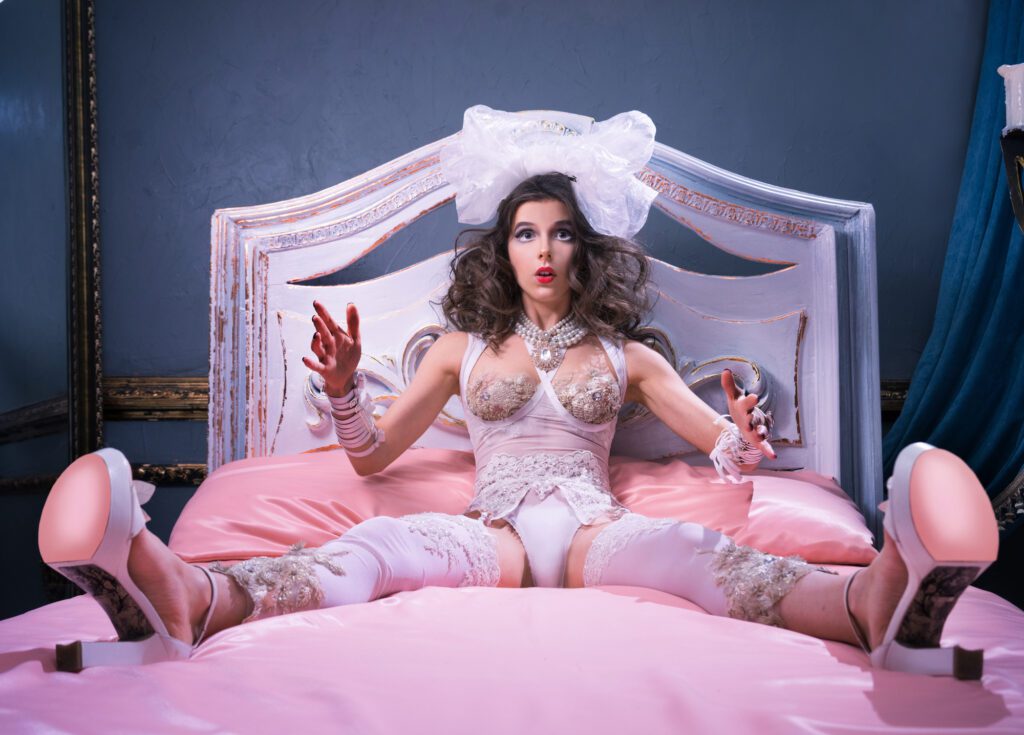 Adult sex dolls have increased in popularity so much that, for some, they've become a love match! While you or your partner might not be interested in marrying a sex doll, you're here because you want to learn more about how they can improve your sex life.
An adult sex doll is a lifelike, human-size doll that people use to explore their sexual desires. There are many kinds available for every kind of kink or taste.
Ready to upgrade your bedroom experience? Find out how an adult sex doll can improve your sex life below.
If You're a Couple
27% of women and 41% of men don't feel satisfied in the bedroom. Of course, there are many reasons this happens, such as having boring or repetitive sex. An adult sex doll could open up your sexual experience to a whole world of different bedroom opportunities.
Help Rekindle Your Passion
Sometimes couples think that a relationship is over when bedroom activities stop feeling exciting. However, you may simply need something new in your life, like an adult sex doll.
With a sex doll, you can practice new moves, get acquainted with different areas of sex (such as oral), and simply have a fun and informative learning experience.
Explore Threesome Ideas
If you and your partner have always wanted to try a threesome but have never found the right person to ask, an adult sex doll is just what you need. A sex doll will rid you of any awkwardness you may feel regarding a threesome.
It also stops any jealous feelings rising for you or your partner. After all, it's only a doll!
Neither of you will have to experience the painful sting of rejection if you use your adult sex doll for a threesome. They'll be more than happy to comply with your needs and desires and are sure to be a bit of fun for both you and your partner.
Live Out More Intense Fantasies
Into bondage but too afraid or embarrassed to try it on your partner? Practice with an adult sex doll first to build confidence and have a bit more fun as a couple. You can practice different knots and bondage styles on your sex doll so that when it comes to trying it on your partner you know exactly what you're doing.
An adult sex doll is also great if you have fantasies your partner isn't necessarily interested in (or vice versa). A doll will give you the chance to play how you want without making anyone uncomfortable in the bedroom.
Some people have sexual fantasies which they are convinced they'll love, but find awkward or uncomfortable when they try them out in real life. Practicing on a sex doll before your partner will give you the chance to discover if you like what you think you do.
Enjoy Sex With Different Gendered Dolls
Sexuality and gender are wonderfully fluid in our modern world. You or your partner may wish to explore sex with someone of the same gender or a different one. An adult sex doll makes it easy to begin this exploration and to figure out what you or your partner is searching for.
You can even find dolls with specific body features, such as bigger boobs or half-body dolls. Getting a sex doll of your preferred gender with the features you and your partner want will help make sex more fun for you both. It allows you and your partner to try something different and take your bedroom experience from dying to exciting!
Help Improve In-Bed Communication With Adult Sex Dolls
When you use an adult sex doll as a couple, you'll have to discuss exactly what you'd both like to do with it. This creates an open and healthy communication channel for you and your partner. In turn, this can lead to honest conversations about sex and your relationship.
Many people have communication issues when it comes to sex. You may feel afraid of offending or shocking your partner if you ask for something different and unexpected. With an adult sex doll in the mix, you have an inanimate medium to talk through to get the conversation rolling!
Zero Risk of Disease
As long as you purchase a brand new and high-quality adult sex doll, you don't have to consider the same risk of disease you would with a real-life third partner.
Sexually Transmitted Diseases are a worry for many people in the bedroom, especially because some can carry serious symptoms. By using an adult sex doll, you and your partner eradicate this worry from your lives and your bedroom. Ultimately, this leads to more enjoyable, stress-free sex for you both.
Less Performance Pressure
When you introduce a new sex toy to the bedroom, including a sex doll, you are instantly making the experience something new and exciting. This means you and your partner don't have to work as hard to perform and can focus on simply enjoying a different type of sexual exploration.
Performance pressure is often the cause of bedroom issues for couples. For those with a penis, it may stop you from being able to get an erection. For those with a vagina, you may experience dryness if you feel this pressure.
Adult sex dolls take the focus off you or your partner and place them on the doll. This can make it easier to become aroused. You'll enjoy more pleasurable sex as a result.
Choosing Your Sex Doll Can Bring You Closer Together
Whilst using a sex doll in bed is arousing, choosing the right one to purchase can actually be pretty funny. You and your partner will have some fun looking at all the different kinds of sex dolls available and picking the one you think you'll get the most out of.
Buying a sex doll together will help rid both of you of any nerves you have. As long as it's something you've discussed openly and both want, deciding on the right sex doll for you will get you talking and laughing together.
If You're Going Solo
According to recent studies, 84% of American people masturbate. It's a scientifically proven way to release stress and get a much-needed hit of dopamine into your system. Yet it's still a pretty taboo subject, and people don't discuss it nearly as often as they do partnered sex.
Using a sex doll during your own private sessions is a great option for those who wish to try something new. There are many different kinds of sex dolls you can purchase and try until you find the right one for you.
Great Practice if You're Nervous
Sex is all about confidence, right? So if you get nervous when you're in bed with someone, it can disrupt what would otherwise be a pleasurable experience! Using a sex doll when you're alone can help to build up bedroom confidence by giving you a little practice.
Now, you don't have to know all the fanciest, most flexible moves. But a sex doll can help you figure out exactly what you like in bed and help to build up the courage to ask for it when you're ready.
Of course, sex with a person and sex with a doll is very different. But getting used to another 'body' in your bed helps to get over any nervousness you feel during sex.
Have a More Fulfilling Masturbation Experience
While masturbation is fun, it can get a little tedious if you do it often and always use the same method. Trying out a sex doll could make masturbating more fulfilling by giving you the chance to figure out what you enjoy in bed.
What's great about a sex doll is that if you find you try something out and don't enjoy it, you don't have to worry about making anyone feel uncomfortable. When it comes to your adult sex doll, you're the boss!
Get More Used to Intimacy
For many people, sexual gratification is based on intimacy. If you've had trouble with intimacy before, or it makes you uncomfortable, practicing sex with an adult sex doll helps you get used to sharing sex with another person (even if they aren't real).
Adult sex dolls may not be able to replace the type of intimacy you can experience with a partner you're connected to. However, you can use your sex doll to practice talking to and communicating with, so your next intimate experience is more comfortable for you.
Explore Sex With Different Body Styles
One of the best things about adult sex dolls is that they come in such a wide variety of shapes and sizes! From plus-size dolls, petite dolls, and even MILF & mature dolls, there is no shortage of doll types for you to choose from and explore with.
This is a great way to figure out if you're attracted to a particular body aesthetic. If you are, it may even help you to plan dates with the type of people you find most attractive.
Reduce Loneliness In Bed
Sometimes it's just nice to cuddle, right? If you like to be held or to hold someone, a sex doll can do just the trick. Following masturbation, you can get cozy and simply enjoy the feeling of an adult sex doll's body beside you.
You may be rolling your eyes at this idea, but sex dolls can even help if you're going through a breakup. They help to replace the feeling of another person in your bed, which aids you in moving on and exploring new relationship options.
You aren't alone if you're feeling lonely! 61% of American people have experienced loneliness in their lives. So you don't need to feel strange about using an adult sex doll to combat these feelings.
Create New Fantasies With Adult Sex Dolls
While many people use porn to masturbate, others prefer to rely on their own imaginations. Using a sex doll while you masturbate not only helps you explore these fantasies, but can also help you create brand-new ones.
With an adult sex doll to play with and practice on, your bedroom fantasies can come alive. Getting to fulfill these fantasies using a sex doll may even allow you to confidently suggest your fantasies to your next sexual partner.
The Real Reason Everyone Needs an Adult Sex Doll?
Is simply that they're fun! Sex and masturbation should be a stress reliever, regardless of your preferences. A sex doll adds fun, friskiness, and even humor to the bedroom which may be exactly what you need.
At Venus Love Dolls, you'll find a huge range of different sex dolls. They've all been designed to an exceptionally high standard and with the user experience in mind. So, when you buy from Venus Love Dolls, you know you're on your way to a more fun and fulfilling sexual experience.
Adult Sex Dolls Increase Sexual Pleasure
Adult sex dolls are a great way to up the passion in the bedroom, regardless of whether you use them on your own or with a partner. You should always choose a high-quality adult sex doll, as this means it will last a long time.
You'll have a wide variety to choose from and, with a little shopping around, you'll easily find a doll you love. You should feel attracted to the look and shape of your doll, as this is the best way to increase pleasure whilst using it.
To discuss your adult sex doll needs and wants, contact us here today. We understand that some people are shy about sex, but we want to encourage open discussion around it. So, don't be afraid to ask anything you need to!