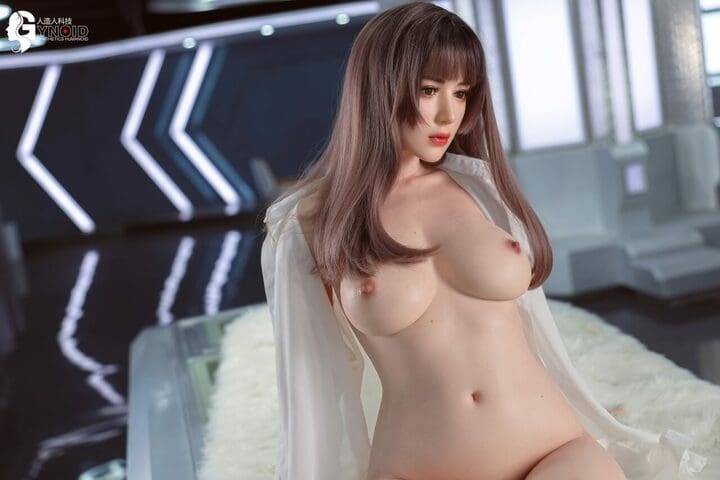 Sex dolls are not only a love partner but are also an investment. So, you must buy a high-quality sex doll from a trusted brand like Gynoid Tech.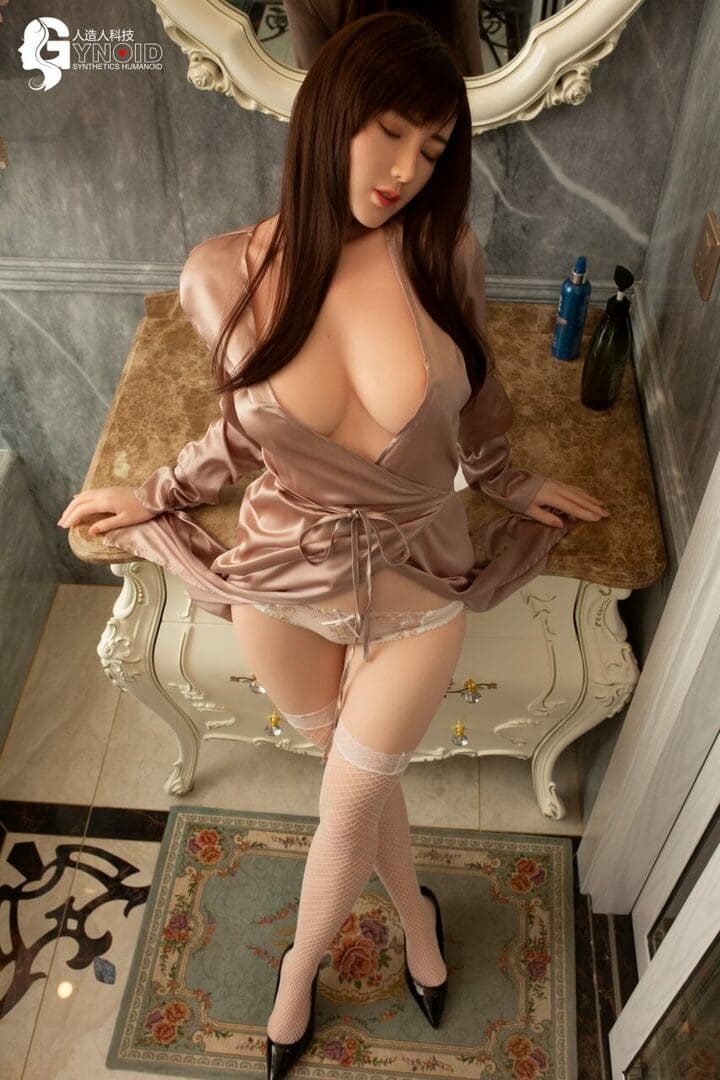 Laura and other love dolls of Gynoid Tech are an actual replica of a real lady with silky hair, beautiful eyes, impressive body curve, and flawless skin.
The company produces high-tech realistic love dolls with complete-body joint mobility, including the full articulation of toe and finger joints. The realistic mouth, boobs, and butts of Gynoid dolls can seduce any man in minutes.
Also, AI sex robots of Gynoid Tech can talk, feel and move. This will give men a real sex feeling and make them crazy in bed.
All You Need To Know About Gynoid Tech
Gynoid Tech is one of the best companies that manufacture sex dolls. The company is specialized in the research and development of art and produces high-class, realistic sex models.
Premium quality sex dolls of Gynoid are perfect girlfriends, love partners, and companions. Sculpted by internationally renowned artists, all the sexy love dolls are the result of careful 3D detailings.
Further, Gynoid dolls are best known for their high-quality soft silicone feels and steel skeleton that lasts for years. All silicone dolls are created by a team of experienced as well as passionate artists and technicians.
Here are some reasons to choose Gynoid Dolls:
Easy to store: All the Gynoid Tech dolls are easy to store as they are durable and do not break easily. You can store them in a standing position or can lie them down on the surface.
Easy to clean: All the Gynoid dolls are made of quality material that can be easily cleaned with lukewarm water. 
Realistic: The Gynoid brand sex dolls look like real women and can perform vaginal, anal, and oral sex.
Safe to use: These sex dolls are safe to use and cause no skin allergy to you. 
AI technology: Gynoid Tech produces AI robots that can give you never-ending sex experience. These love dolls can talk, produce sound, feel your touch, and can move as well.
Gynoid Tech Sex Dolls Collection
The skilled professionals of Gynoid Tech create high-end products to satisfy the sexual desires of both men and women. Let's take a look at some of their sex doll types: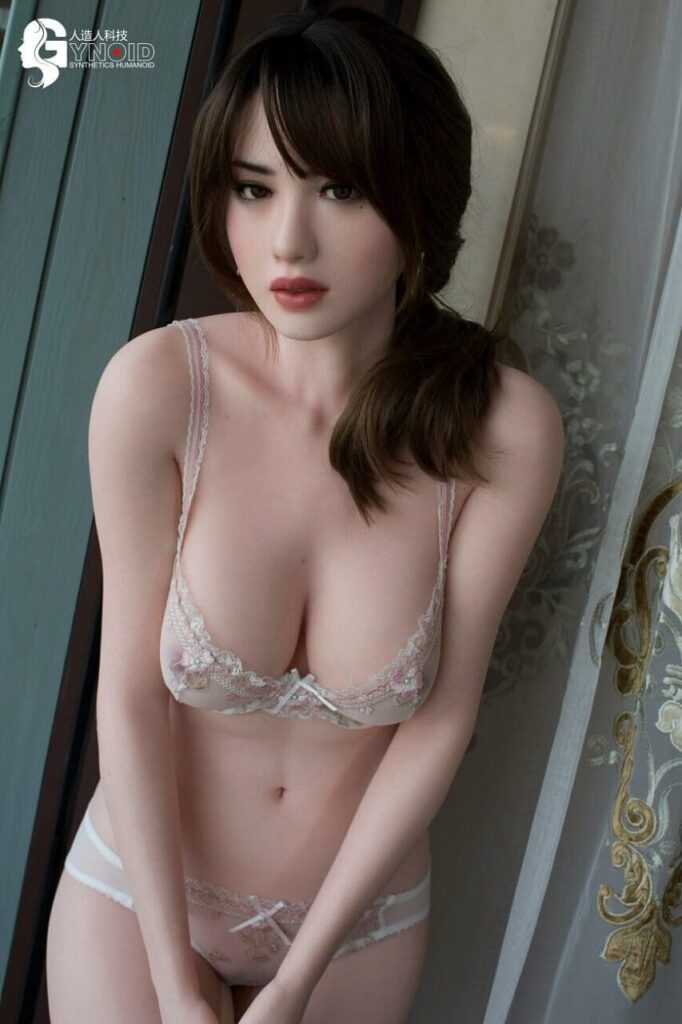 Are you unable to resist big boobs? If yes, then the big breast love doll of Gynoid Tech is a great option for you. You can choose any color for your breasts according to your dream girl. There are sex dolls with solid, hollow, and gel-filled breasts that are ready to give you an amazing sex experience.
Do you wish for a more extended sex experience with a big butt love doll? If yes, then the soft and heavy butts of Gynoid sex dolls are for you. You can squeeze them, play with them, and can lick them anytime or any day. Further, you can try various sex positions with a big butt sex doll to reach the climax.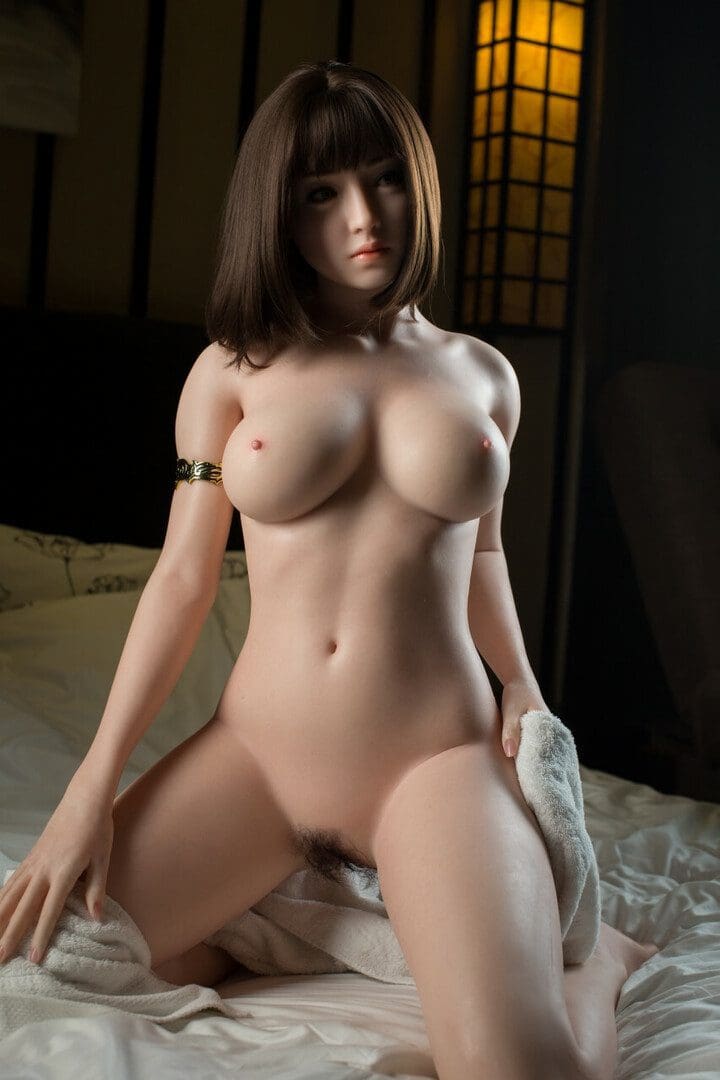 If you are looking for a full-fledged sexy sex doll, look no further than Gynoid dolls. The high-quality, lifelike silicone dolls can seduce any man in minutes. Attractive eyes, curvy body, round nipples, and juicy lips are ready to satisfy you.
Customize Gynoid Tech Sex Doll for the Ultimate Sex Experience
When you imagine a woman going down on you, what does she look like?
With a Gynoid sex doll, you can make the vision of your dream partner come true. When you order a love doll, you get a chance to customize it with dozens of customizable options.
Your personal preferences can become a reality, and you can enjoy a sex life with the partner of your dreams.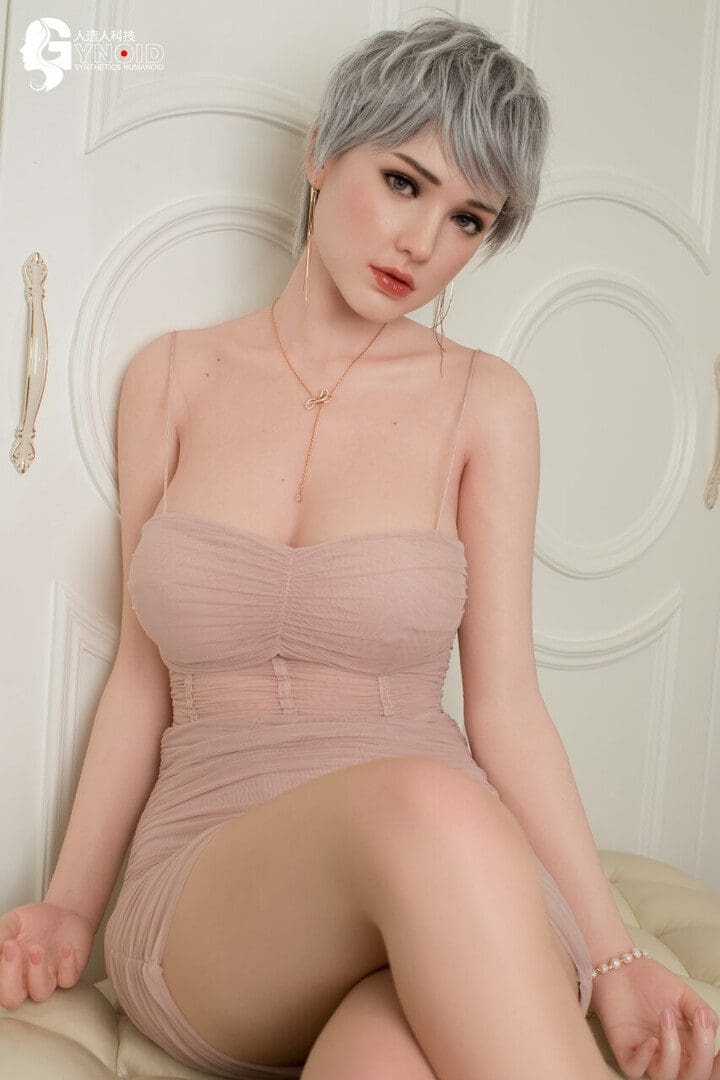 You have options to choose wig for your sex doll. If you like short hair love dolls, then opt for short hair wig else you can select a long hair wig. Again there is black hair and gray hair options available for Gynoid dolls.
Do you love a blue-eyed girl, or do you want a partner with eyes similar to a celebrity? If yes, then you can select from various eye color options for your sex doll. There are green eyes, brown eyes, blue eyes, and many more. The realistic sex dolls also come with eyelash options.
Select a removable vagina
Gynoid sex dolls come with removable vagina option. You can choose a doll with a fixed vagina or can opt for a vaginal insert. Most of these dolls resemble Asian sex dolls and if you wish to have a sex with a Japanese girl, Gynoid dolls are for you.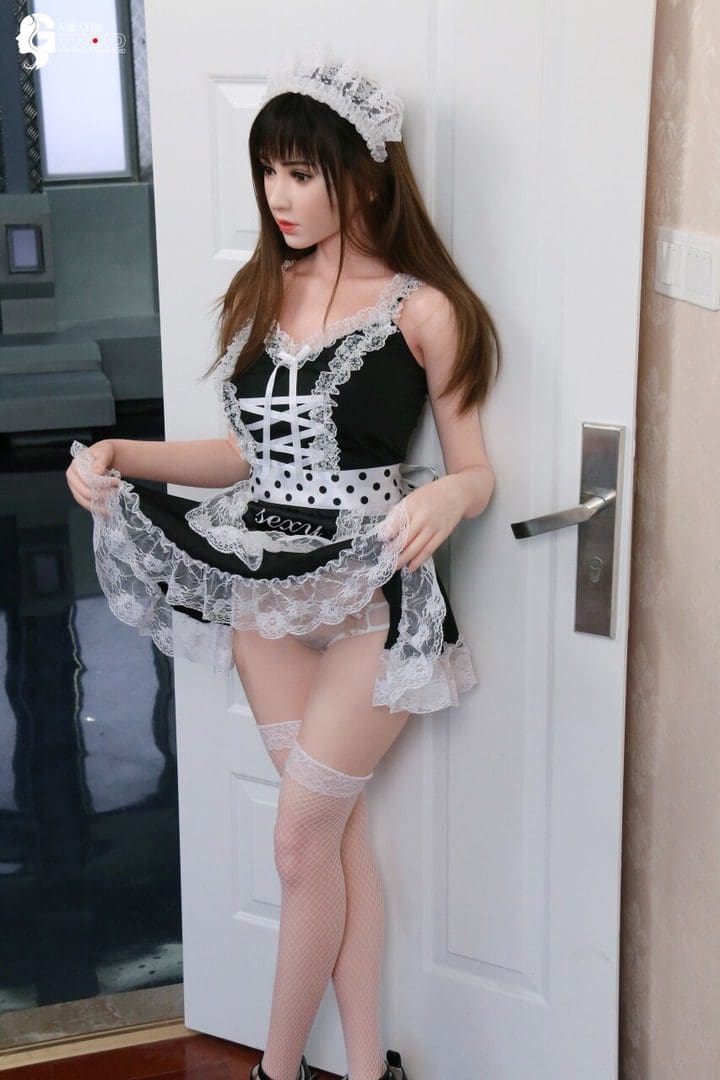 There are men who love sex partner with pubic hair and some do not like those hair. So, you can choose a doll with or without pubic hair according to your sexula desires.
Are You Planning To purchase the Gynoid Tech Sex Doll?
Congrats! In addition to having sex with a sex doll, you can get a lot more from her. A love doll can give sexual satisfaction and add spice to your relationships.
The best thing is that the TPE sex doll doesn't care about your salary, looks, property, car, and home. Realistic sex dolls are always ready for a good time, day or night. They are designed to fulfill your sexual needs and are sure to provide you with great pleasure and excitement.
Let's take a look at the things you can do with your sex doll:
High-end vaginal sex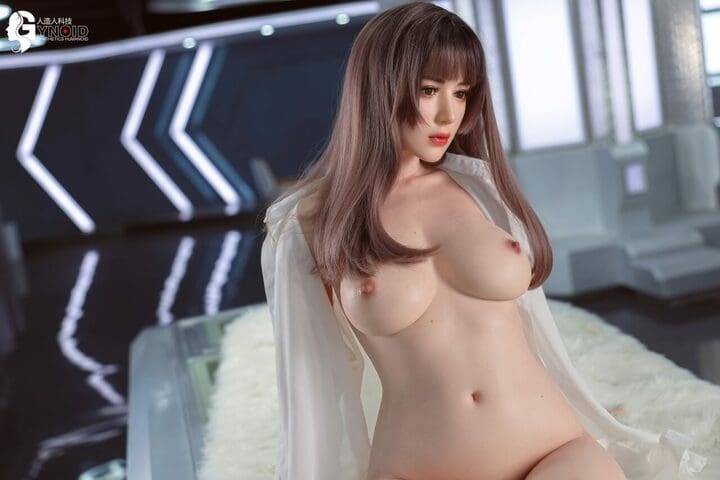 When you buy a high-quality female sex doll, you will be amazed to see her vagina that looks similar to a real woman's vagina. It means you can do vaginal sex with a sex doll whenever you want. She will never say no to you and will always be up for vaginal sex.
Also, you can position the doll the way you like to reach climax. Tease her vagina with a naughty penis and then penetrate deep into her to live your fantasies. Further, the high quality silicone vagina feels real and gives you the same sex experience as you had with a real woman.
When you buy a sex doll from vendors like Venus Love Dolls, you have the option to choose between a removable or fixed vagina.
Anal sex
Anal sex is a pleasant practice and gives so much pleasure to men. But, sometimes, real-life partners refuse to practice anal sex, and this is where the sex dolls can help. You can enjoy anal sex with Gynoid sex dolls and can live your fantasies.
The sex doll will give you a realistic, super tight, and intense anal sex experience. During anal sex with a sex doll, you don't face any kind of refusals and can pose her, tease her according to your desire.
In addition, it can be repeated often, which is not possible with a real partner, as the rectum of a real woman becomes irritated easily.
Oral sex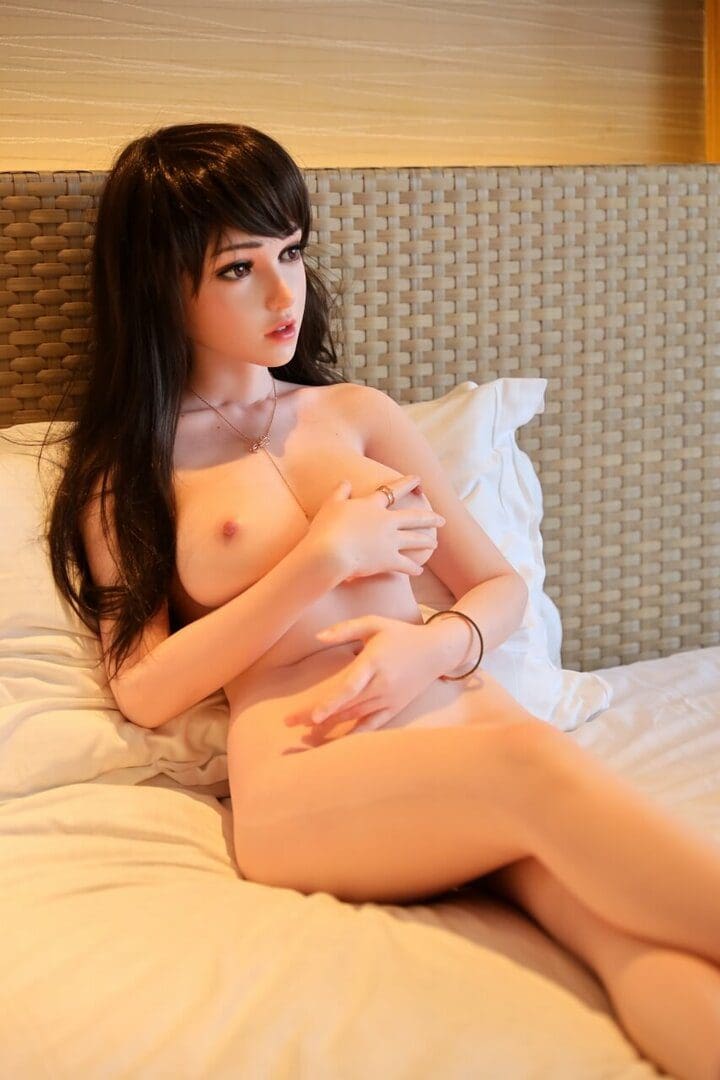 Oral sex with a love doll is pretty damn fun! The sexy lips and attractive mouth of a sex doll provide great pleasure to you.
Having oral sex with big tits love doll gives this same over-the-edge feeling of intimacy as a real human partner. The pleasure is unfathomable when you have it customized according to your sexual desires.
A love doll can suck you for long hours without stopping to catch her breath. Nowadays, there are realistic sex dolls that have a feeling of warmth in their mouth. It is quite a thrilling and fantastic experience to get oral sex from a lifelike Gynoid love doll.
Sex dolls are the best blowjob companions who are capable of providing satisfactory fellatio. If you desire deep mouth to penis magic, go for a like-like sex doll. Most Gynoid silicone women can provide a deep enough kiss-kiss suck-suck that is truly enjoyable.
Both men and women can use sex dolls for oral sex to reach orgasm. Choose a high-quality male sex doll, female sex doll, shemale love doll, or half body sex doll. Experience a Gynoid real doll blowjob now!
Note: Do not forget to apply lubricant before you engage in oral sex with a Gynoid love doll. These dolls need to lube perfectly as they do not secrete saliva as we do.
Hold onto her hair
When a sex doll is going balls-deep on your penis, hold onto her silky hair and make sure she finishes the job. Most real females hate it, but the Gynoid sex doll loves it and can suck your penis like a pro whenever you want. Choose the hairstyle of your desire to make a love doll look like your dream girl.
How to Care for a Gynoid Doll?
Sex dolls are expensive and delicate too. So, these dolls need special care and maintenance to increase their life. You need to clean dolls in a similar way a woman gets a bath. It is necessary to prevent bacterial growth. Here is how to care for your Gynoid sex doll:
Gynoid Tech dolls have a metal skeleton, and therefore you should not plunge them in water as it may create rust in the joints of the doll.
Also, do not apply much force while cleaning the doll as they may get deformed. Avoid using detergents or any strong soap as it may damage the sin of the love doll.
Here is what to do:
Use lukewarm water and a soft cloth to gently clean the sex doll. You can use light soap if you feel the doll is dirty, especially from three main holes – mouth, vagina, and anal. Pay attention to the three holes because most of the time, bacteria grow there.
Where to keep the doll safe
The second thing to consider is the place or position to store your doll. It is better to store it in an open space with a lying down position. If your doll can stand, then you can keep it in a standing position too.
The location where you store the Gynoid doll is also essential. It is best to store the love doll in a cupboard or in a storeroom with enough space.
How to keep your doll safe
The first thing to keep in mind is that do not share your love doll with others. This is crucial to avoid the spreading of any kind of disease.
If a friend or relative asks you to try your sex doll, simply ask him or her to buy a new one. Second, when you store the doll, undress it. If you do not undress the love doll, the color of clothes may damage her skin.
A Gynoid Love Doll Is A Great Investment!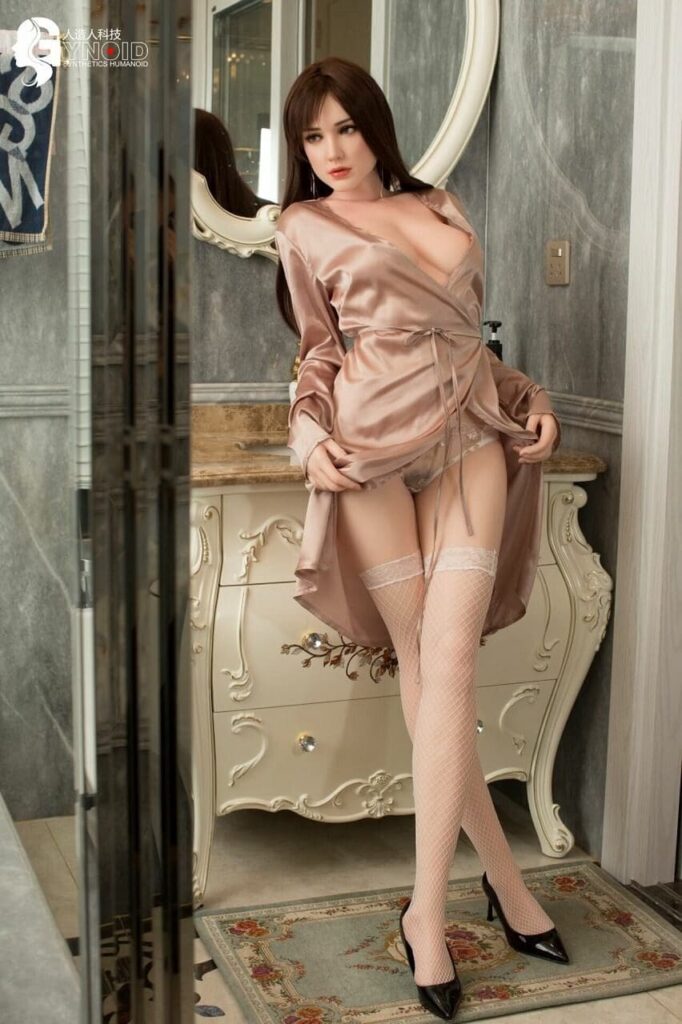 Gynoid sex doll is one of the best love dolls present in the market. The love dolls created by Gynoid Tech are of superior quality and can stay with you for years if maintained properly.
It means you can enjoy sex day and night for years by making a one-time payment. Gynoid dolls are worth the price as they are safe to use and look like real human beings.
Gynoid dolls come in various sizes, and each size is quite realistic to human beings.
Buy one now!