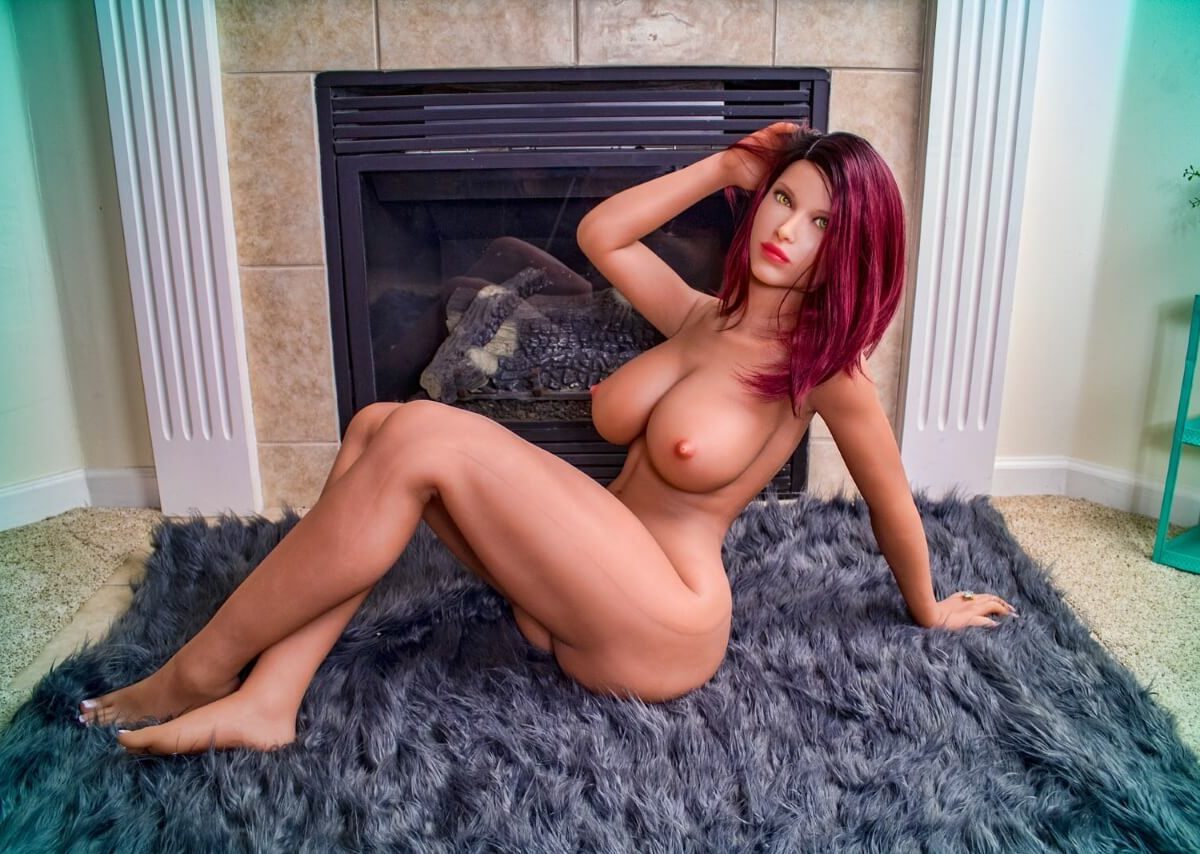 Doll Forever is the newest top brand of premium-quality sex dolls offered by Venus Love Dolls. Venus Love Dolls, even though new in the business being founded in 2020, already boasts itself as the most trusted supplier of sex dolls in the Los Angeles area. And now, in partnership with Doll Forever, Venus Love Dolls provides a wider variety of affordable, high-quality sex dolls in Los Angeles and all over the US.
Sex is a topic that is still taboo for some. Even for those with pretty active sex lives, it can still be one-dimensional: opting for the usual hook-up just to release pent-up sexual hunger.  But admit it—you have your sexual fantasies and urges like everyone else and it's nothing to be ashamed of. Repressing these urges and fantasies will do you no good. In fact, doing so can compromise your mental well-being and personal relationships, too.
You should be as liberal with yourself when it comes to sex. After all, it is a normal part of life. Giving in to your sexual fantasies is good for both your physical and mental well-being. Start exploring your innermost sexual desires today, whether it be a fantasy with a celebrity babe, or your long-time anime crush. And don't you worry 'cause you're not doing anything wrong or illegal. You deserve the best sex-perience that scratches your sexual itch!
Why Choose Sex Dolls?
Want to play out your wildest sexual fantasies all by yourself? Then sex dolls are for you! For sure, at some point in your life, you've lusted over a curvy bombshell you once saw in porn, or fantasized railing a busty anime character you've been watching for years.
Sex dolls turn your fantasies into the closest reality. From the hair to the lips, to even the most intricate details in the face and body, sex dolls aim to fulfill your fanciess. They can come in a wide range of sizes, body figures, and ethnicities. So picture the woman you've got the hots for so long, then try checking out sex dolls, and soon you might even find a lookalike!
While sex dolls are mainly used for fulfilling sexual needs they are much more than that. Sex dolls can also fulfill needs for connection as they make a good partner and companion. Getting a sex doll and (more so having one customized) might be the answer to finding the girlfriend you've been pining for. You can always treat one like a queen—with lavish clothes or jewelry. 
You can play out your nastiest kinks or your most sensual and romantic fantasies with these babes. They're low maintenance and flexible, so you can play and wild out with whatever fantasies you've been itching to do!So if you're looking to quench all of your sexual and companionship desires beyond your wildest dreams, try picking out from Venus Love Dolls' most recent collection, Doll Forever!
Doll Forever: Venus Love Dolls' Newest Partner
Venus Love Dolls derived its name from the Roman goddess of love, passion, and beauty, we makes sure that it makes its namesake proud with the sexual satisfaction that Venus Love Dolls provide to its customers!
We are is authorized dealer of some of the world's most well-known names when it comes to sex doll brands. They supply only certified and high-quality sex dolls, so you know you're with the good guys. You can even check out their Certifications Page for Doll Forever's brand authorization among others!
Why Choose Venus Love Dolls' Doll Forever Collection?
Now that Doll Forever is distributed by Venus Love Dolls, you can indulge yourself with some of the best love sex dolls in the market!
With its wide variety of sex dolls to choose from, YOU can decide and design your dream woman. And in partnership with Venus Love Dolls, these Doll Forever sex dolls are given special perks that are included when availing one, including accessories and features you can customize.
First, you can choose over a spectrum of base looks of these authentic sex dolls, ranging from the most cartoonish and anime-looking ones to the most realistic dolls (so much so that you'll have to double-take to see if it's a real woman). 
Customization 
Once you decide on the base look of your Doll Forever sex doll (which is what the actual doll will look like naturally), you'll be given the choice to customize her other natural features, which are the following:
Skin tone (white, natural, light tan, or tan)

Eye color (between green, blue or brown)

Size of her nipple's areola (ranging from 1.2 inches to 2.4 inches)

Color of her nipple's areola (skin tone, pink, brown or dark brown)

Color of labia (skin tone, pink, brown, or light brown)

Fingernail and toenail color
For every Doll Forever sex doll you'll buy, you'll get a free extra Doll Forever sex doll head, a free "one-size fits all" lingerie, a free 2.7 fl. oz sex doll safe water-based lubricant, an extra set of wigs and a free cleaning set. The best part? Venus Love Dolls also does price matching! They will be more than happy to assist you on finding the sex doll of your dreams at the most afforadable price possible. 
Top Doll Forever Sex Dolls
To date, the Venus Love Dolls' Doll Forever collection has 61 of the best branded love dolls in the market that you can choose from. These 61 sexy dolls hit all the marks that surely any man will lust over. From boob and butt size, to facial features and other physical attributes, to even functionality—all of these dolls are to die for! But of course, there are a few that stand out from the collection. Here are our top Doll4ever sex dolls that Venus Love Dolls offer in this Doll4ever review:
If you're lusting over a "Classic American Blonde Bombshell", then Hayley is your chick. Standing at 5 '1", this cheeky babe has all the features of a 90s supermodel: blonde hair, blue eyes, perfect pink Cupid's Bow lips in a small, warped-up face. You're basically laying your goods on a life-sized Barbie! 
Hayley has huge, size E jugs, a tiny waist, and a bubble butt. With a vaginal depth of 7.08'', Hayley can surely take all the pounding of a larger sized schlong!
So, if you're craving for a blonde babe who can take your throbbing manhood, Hayley will surely make all of your "sexcapades with a blonde supermodel" fantasies come true!
Hedda, although one of the smaller ones, has a full rack that any man would want to ogle and play with. Standing at 4'5'', this Asian beauty has huge, heavy breasts that look very inviting! With a tiny waist, a huge, poundable ass and a naturally pinkish pussy, any man will drool over this tempting sight. With a 7.28'' vaginal depth, Hedda surely loves a good, deep pounding too!
Rocking a brunette hairdo, long eyelashes, a small nose and plump pink lips, Hedda is any Asian-lover's deepest fantasy! Dress her up with different outfits and play-out your wildest anime fantasies with this killer babe!
Get Hedda if you love a classic Asian pornstar-esque beauty as your babe!
Doll Forever –  Ilse 

Dreaming of K-pop idols? Then Ilse may be for you!
Ilse is this sexy Asian girl who looks innocent but will definitely keep you wild all night long. Possessing some innocent, baleful eyes, long eyelashes, a cute button nose, and soft lips in a perpetual smirk, this babe surely is a catch for anyone who loves being with an innocent-looking Asian lady. 
Ilse has a modest and natural-looking ass and waist size, but what catches everyone's eyes is her near-perfect, plump size E boobs. This showstopper will truly catch anyone's attention!
So if you like a demure looking girl who seems shy at first but is a total bombshell at sex, then Ilse is your girl!
Doll Forever – Ingrid Love RPGs? How about board games? Surely, at one point you've crushed over a majestic, fairy woman with elfish features. These characters are either the ones you are saving, or the ones who give you some potions and power-ups for your character. 
Sounds too familiar, right? Well, Ingrid is one of those goddess-looking sex dolls with elfish features. With soft, caring eyes, a small nose, red lips, and elf ears, Ingrid is your go-to sex doll when you want some Dungeon-and-Dragons foreplays. She likes it rough, too! Kinky!
Racked with huge, supple tits and a perfect-looking cleavage, this fairy goddess surely loves it when you stick your long, powerful wand inside her.
Get your gal Ingrid if you like RPG-looking sex dolls. She likes it too, and will go on endless adventures with you!
Doll Forever –  Jisiki 
Do you like fierce looking divas who like rough, kinky sex? Well Jisiki is the perfect girl for you! This "mistress of an 80s Japanese mobster" is truly an eye candy. 
Rocking a straight, black mushroom cut which complements her almond-shaped face, this bombastic woman definitely has looks to kill! Her signature cat eye and mole combo makes her stand out as a woman who likes power when it comes to sex.
And she's packing too! With a cup size F breasts and a huge bubble butt, this woman will make you beg for more even after finishing.
So if you like a woman who likes to dominate you on the bed and will totally leave you asking for more, then Jisiki is your dream babe!
Doll Forever –  Lina 
Do you love a sophisticated woman? One who makes a good wife who lives in a mansion up the Beverly Hills and will do anything at her expense just to get what she wants? Then Lina is the girl you are looking for!
Possessing tan skin and light green eyes, this Valley girl looks like one of the most sophisticated women you'll ever meet. She'll not make it easy for you to get her because she knows how much you want to be with her. With intelligent eyes, a sharp nose and big, plump lips, this tanned babe will surely make your head spin.
Rocking enormous size I breasts, this darling will make you play with them 'til morning light. Equipped with a huge, soft ass and a small waist, she'll make you reach heaven even before finishing!
Get Lina if you like a realistic-looking sex doll who will make you enjoy her breasts for days.
Doll Forever – Anime Sex Doll – Isabelle 
Isabelle is our top pick, not only for the price point, but also for her facial features. She's the superstar sweetheart of sex doll aficionados, especially otakus!
Getting the perfect mix of the campy, anime-style facial features together with a more realistic looking body features can be a real obstacle. Having a slight upper hand of either of the two can result as "tacky", but Isabelle here is the perfect balance of anime looks and realistic body without suspending the fantasy.
This anime cutie looks like your typical demure schoolgirl who easily blushes over a compliment. Her huge, shining eyes come innocent and cutesy, along with her trademark snaggletooth that makes her a thousand times adorable. 
She's well known for her massive jugs which are to die for. Her petite waist makes her large, jiggly ass even more pronounced. She likes it rough, too, and can take up to 7.28'' of pure manhood.
So if you're an otaku and you like a waifu who will make you happy forever, then Isabelle is for you.
Conclusion
Sex dolls are the best in giving your ultimate fantasies a reality. They can be used time and time again, are low-maintenance, and can carry out whatever things you like doing. So, if you like affordable, high-quality, authentic sex dolls, try these Doll4ever sex doll picks from Venus Love Dolls. Surely, with us, you'll meet the woman of your fantasies, who'll keep you aroused at all times!