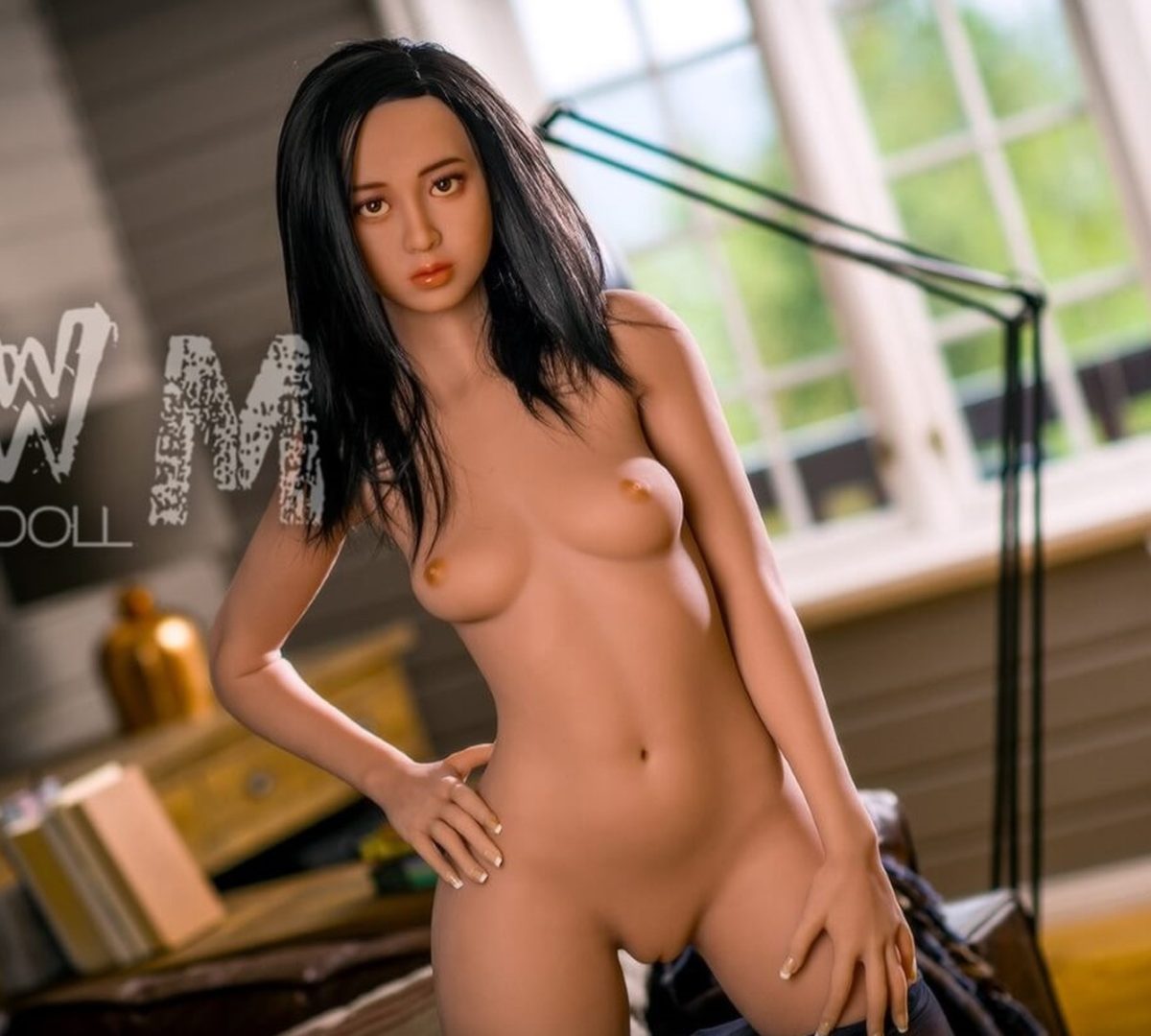 Ultra-realistic sex dolls with lifelike bodies have been around for a long time. Over the past two decades, the sex doll industry has grown from producing inexpensive novelty items to generating a multimillion-dollar global industry featuring high-end, realistic love dolls. Also known as silicone wives, these custom sex dolls are purposed for sexual stimulation, companionship, and creative pursuits, like photography.
Now that sex dolls are more accepted in modern society, manufacturers are developing fully customizable dolls, reflecting your dream woman as closely as possible. Newer doll models can be fully customized to match your wildest fantasies. In fact, markets are allowing for dolls to be modeled on real people.
Experts believe that relationships with love dolls will be more common over the next decade. This is because technologies like artificial intelligence, virtual reality, and robotics will allow these silicon babies to think and act as humans.
Engineered of flesh-like silicone, modern sex dolls sell from $800 to $8,000 and even higher. And, if you're looking for ultimate pleasure, we recommend love dolls customized to your taste and sex preferences.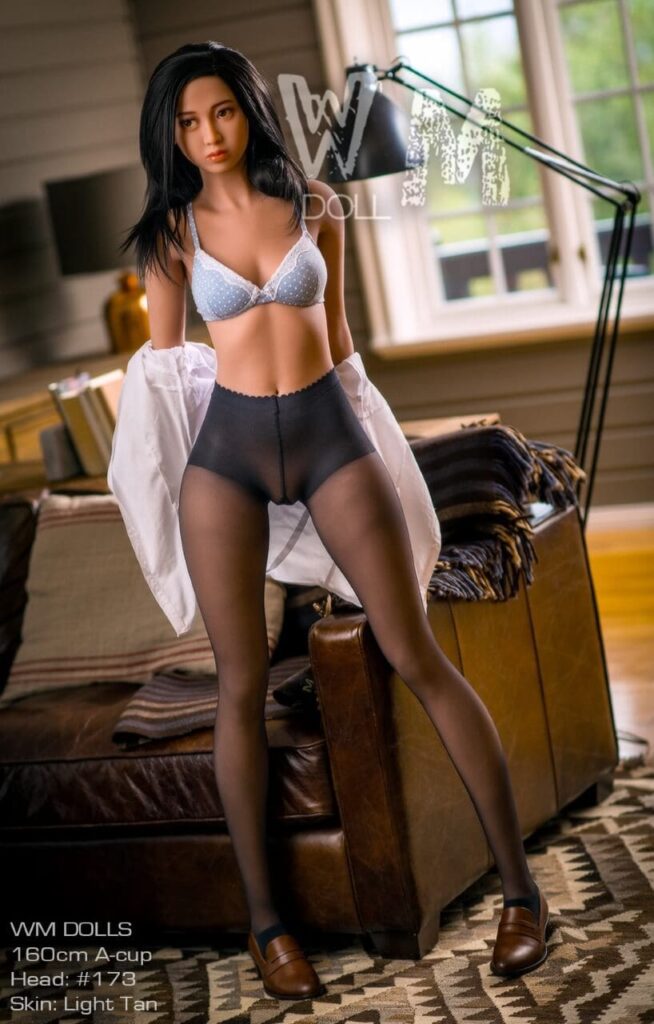 BENEFITS OF CUSTOM SEX DOLLS
BRING YOUR WILDEST SEX DREAMS INTO REALITY.
Just imagine: You dream of a sexy chick and can hold the dazzle in bed in reality. Well, that's possible! Dream it and let us know.
At Venus Love Dolls, we can customize sex dolls from head to toe. Here're irresistible reasons why you'd love customized sex dolls:
ANY GIRL YOU WANT!
Do you prefer curvy girls with big lips and tits? Maybe, you enjoy anal sex and want a babe with big booty. Or, you're the one who fantasizes about the Nubian princess as a sex slave or thinks about having intercourse with a beddable school girl.
With a customized love doll, you can create your ideal ten. Whatever you want within your grasp – big boobs, hot booty, big pussy lips, you can pound out your perfect girl every day.
ANY POSITION, ANY HARD
Do you enjoy hard and wild sex? With a human partner, reaching your level of satisfaction can involve some emotional risks. Maybe, your she doesn't like hard sex, and you always fail to experience personal satisfaction.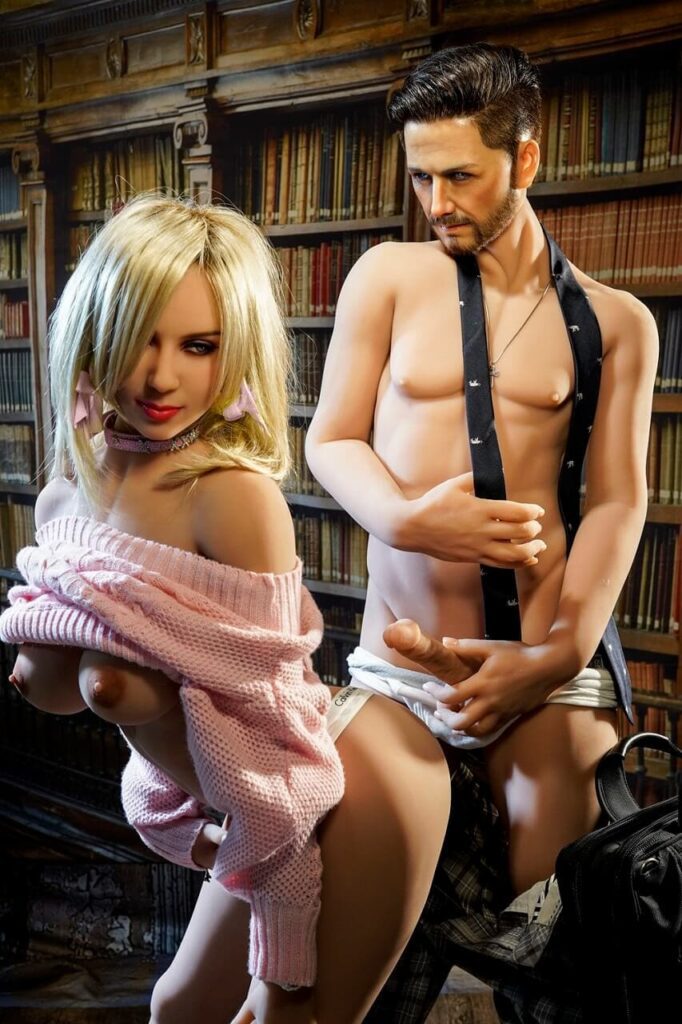 Maybe you want to try out some awkward positions to elevate your sex game, resulting in a back-arching orgasm. But again, your partner is uncomfortable! And, you don't want to do anything forcefully because this may lead to arguments and guilt.
A custom sex doll never complains, no matter how hard you're to her body. You can get your rocks off as often and in any way you want.
Just feel the pleasure as she moans with every pound you make.
REPLACE HER FACE WHEN YOU WANT
Are you bored of seeing, kissing, and licking the same face every time you're engaging in sexual congress with your sex kitten? Well, you don't need to get a new sex doll. Simply get her face replaced.
We can change the face of your custom sex doll with another dreamy face. So, experience sex with another hot chick.
All in all, with a love doll, you can do whatever you want, no matter how dark or fetish your fantasy.
BUILD YOUR OWN SEX DOLL
WHAT PARTS OF THE DOLL CAN I CUSTOMISE? ALL PARTS YOU WISH!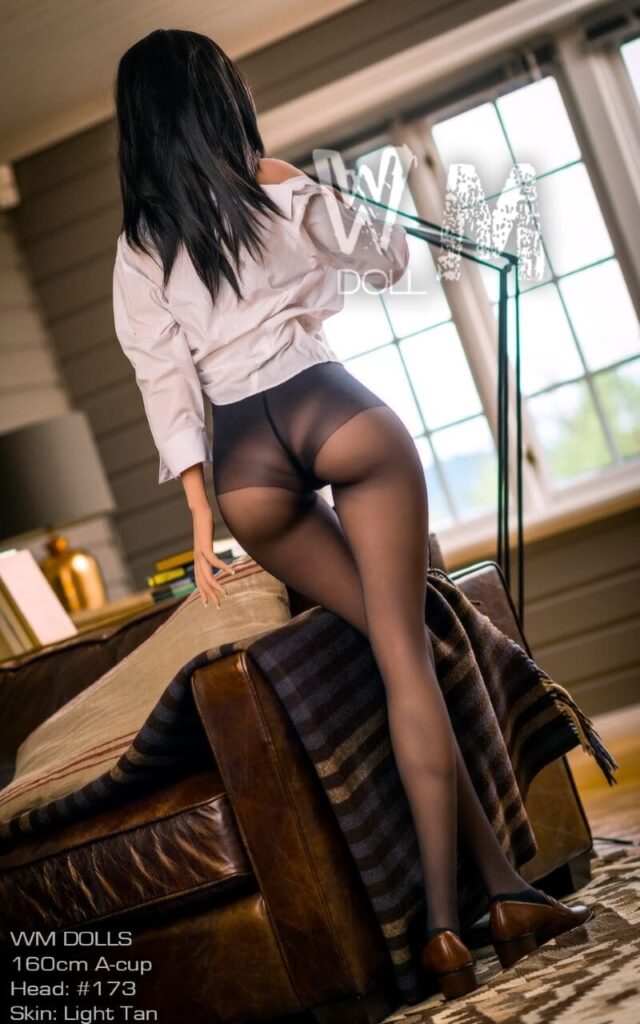 When it comes to customizing your realistic sex doll, Venus Love Dolls offers a wide range of options to match your sexual preferences. We let you customize your silicon lover any way you wish.
Maybe she's a schoolgirl or your new secretary! Wherever your fantasy, your new TPE sex doll can take on any role to satisfy your sexual urges.
You can choose head, eyes, skin tone, nail colors, breast size, ethnicity, etc., among many other options.
SELECT BODY STYLE
Curvy: These days, full-bloomed, curvaceous beauty is becoming more acceptable and desirable. Possibly curvy sex dolls scream lust more than any other type. These voluptuous dolls boast big boobs and booties that are sure to please the size favoring owners.
Petite and Slender: Have lots of fun in your bedroom with a petite and slender girl. These dominable and universally sexy babes can be personalized in a multitude of ways to give you satisfaction at a steal.
Athletic: Sporty fit dolls feature a strong internal frame. So, you can have intercourse with them in any position you like. Your strong and fit women can be customized to any degree you want.
Pregnant: Want to have sex with a fertile beauty? A pregnant silicone love doll will give you a true-to-life experience! Just imagine her big breasts in your hands as you slide your penis into her ass and pussy.
Transexual: Do you prefer the combo of alluring feminine and robust masculine appearances? At Venus Love Dolls, we can customize your babes to give you a completely unique sexual pleasure.
Fantasy: Do you dream of making love with elven maidens, vampiric mistresses, cats, or anime girls? We make it a lifelike experience for you. Appreciate an unfamiliar and steamy session plunging into unknown territory.
EYES COLOR
Your custom love doll stares right into your love- and lust-filled eyes, blue, black, or green. Whatever your desired eye color, we can accommodate all your requests.
The bonus is you can change the eyes of your silicon lover anytime you want. TPE doll eyes are not fixed permanently, and you can switch the color at any point. It will transform the look and feel of your doll's personality instantly.
You can even choose open or closed eyes sex doll. Get custom blue eyes sex dolls for an American touch or black or brown for an Asian feel.
BODY FEATURES
If you love curvy and thick bodies, then Venus Love Dolls can fulfill your dreams. We can fully customized sex dolls with big butts and big pussy lips.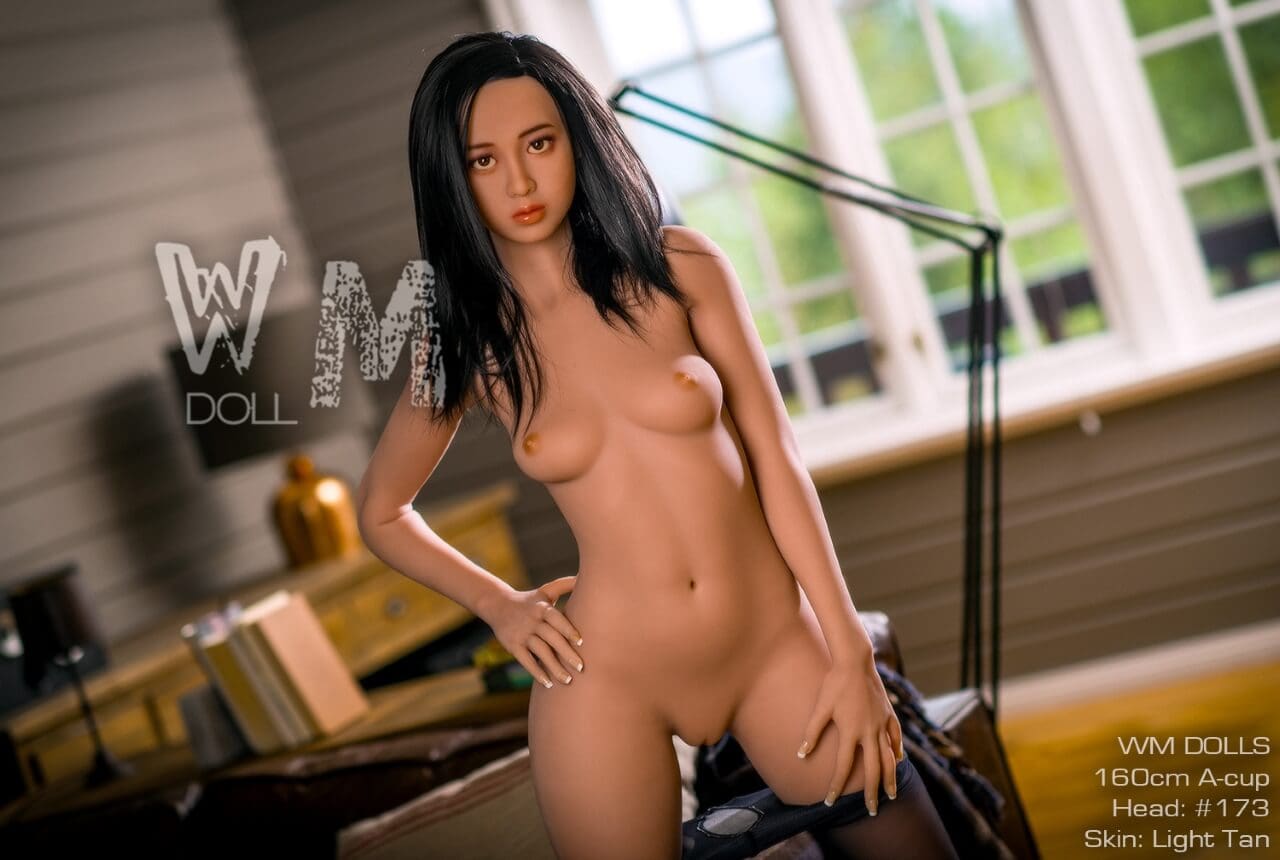 Show your love for nipple sex by getting a silicone lover with big, bold nipples. Twist, rub, clamp, pull, or nibble them! Finally, explode your stuff out on and around, boobs.
We can also a sex robot backed by artificial intelligence and customizable body features. SO, if you fancy a bit of a novel, try out sexbots. Just imagine the submissive moaning sex doll as you penetrate into her.
PICK THE BREAST SIZE
Sex dolls feature solid or hollow breasts. Hollow boobs are squishier and help reduce the doll's total weight. It's ideal if you're looking for extra-large boobies.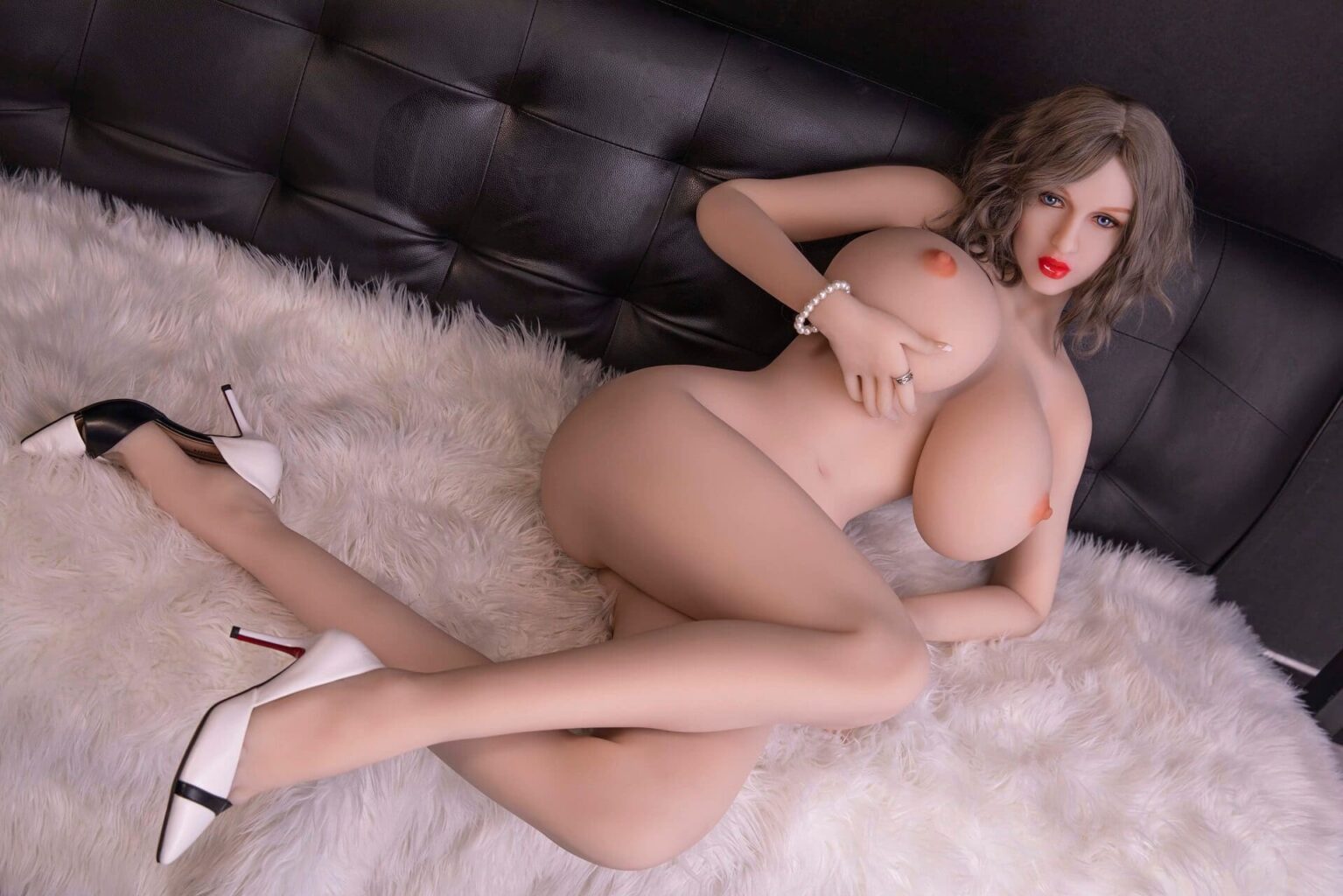 Common sizes are:
Small: Girls with tiny boobs boast plausibly supple cup sizes. These are suitable for those who don't prefer huge, unattractive breasts.
Medium: Medium-sized boobs can fill your palm for squeezing. These look lusty, swinging with every thrust as you take your new lover's pussy or ass.
Large: Big breasts can uplift your mood and experience immensely. With double D cup sizes, you can make huge fun in bed. Just imagine big blorps swinging with every hit.
Huge: Fulfil your wild carnal needs with huge tits sex dolls. These dolls come with a rigid and flexible internal frame that supports massive masses in different sex positions. With larger-than-life-size breasts, these sex dolls are sure to fulfill your fetish sex dreams.
CHOOSE BY AGE
Mature & MILF: If you lust for older ladies, get a custom-designed MILF sex doll. MILF (Mother I Would Like to Fuck) dolls represent mature women with outstanding sex appeals and mystical beauty. Their chubby and voluptuous physical attributes will make you hold on to them and make steamy love. Just imagine a woman aging like fine wine and still irresistible, lying naked in your bed, ready for orgasm.
Young Adult: Not too young, not too old! If you dream of intercourse with a woman between the age of 21-30, we can customize a young adult sex doll as per your preferences.
Teenage: Young, slim, and beautiful! Teen love dolls evoke the image of youth with their carved faces, perky breasts, and jaw-dropping body. Take them to your bedroom and fulfill your deepest desires. These cuties are sure to drive you nuts when resting on your top in the bed.
DECIDE ON ETHNICITY
Asian:Enjoy the taste of wild lovemaking with an Asian lover. The innocent and delicate babe is up for anything you've to dish out to her in your bedroom. The heating sex doll has a tiny, slender waist but big inviting boobs that let you trust her with your passion the whole night every day.
Latina: Do you often dream and fantasize about engaging in sexual intercourse with a spicy Latina sex doll? Our beautiful and glamorous Latina love dolls are easy to flirt, sleep and have sex with.
American: Sex with hyper-realistic American sex dolls that will delight you the whole night. With their blue or brown eyes, blonde hair, super luscious boobs, they are sure to drive any man nuts. They look like a sexy stripper in a high-end nightclub.
European: Take the western European beauty to your home for pleasurable nights! She will do anything for you to get laid in your bedroom, stairs, backseat, or anywhere you want. Untie her buttons to view her nice boobies spilling out. Throw her into the bed and keep sucking and fucking while she moans in pain and pleasure.
African: These curvy African love dolls are hard to resist, despite their dark skin tone. Their huge breasts, dark curly hair, and sexy curves are enough to make you hit them hard. These can be your next best companion in bed and beyond.
PICK OUT THE HAIR COLOR
Blonde, black, brunette, redhead, and just about any other color of your choice! Venus Love Dolls can give your silicon lover any color for sex doll wig you want.
THE TOP AND MOST IN-DEMAND SHADES ARE:
Fun Blondes: Bring your dirty blonde neighbor in the bed to satiate your sexual needs. Ride, rub, and screw your erection against her hot pussy, nipples, and ass until you're completely satisfied. These blonde goddesses are yours to command and make a real lover.
Glamorous Brunette: Imagine a hot lady – perky tits, gravity-defying curvy ass, and shiny brown hair. Sounds tempting? Geta high-end brunette sex doll down and dirty, ready to party between sheets. Note those gorgeous locks of her hair, ready to slip off her shoulders as you fall deeper into her willing body.
Elegant Black: A sensation sex doll head with black hair make your silicon lover look luscious. Paired this with her full, round boosts and tight pussy, black-haired vixens are ready to give you the fullest erotic experience for the whole night.
Sexy Redhead: Pair up a head of auburn hair with a sensational body to make a true sexual playmate. Every hole of the luscious body of your auburn love doll is tight enough to get you over the edge. Watch her sexy red locks sliding over naked shoulders as you slide into the sex doll mouth waiting for on-demand oral sex.
CHOOSE THE MATERIAL
Fully Silicone:Soft and pleasant to touch, silicone is a great fit for sex dolls. Custom silicone sex dolls are highly flexible and durable, making a lifetime companion when cared for well. Realistic silicone babes boast a highly natural and convincing look and feel true to life.
Fully TPE: TPE (thermoplastic elastomer) is an excellent material for customizable sex dolls. TPE sex dolls are softer than silicone and more affordable than any other material used for making love dolls. TPE love dolls retain their shapes, no matter how hard you get with your TPE babes. These highly affordable, sexy, and lifelike dolls are ready to submit to any command.
TPE Body and Silicon Head: We can even combine the best of both materials into one to give you a hard-to-resist erotic experience.
DECIDE ON BODY HEIGHT
We can customize lifesize sex dolls, medium dolls, and even small dolls for you. Choose any height, ranging between 4 ft 7 inch and 5 ft 9 inch. Regardless of the size, all dolls – small or large – will have perfect real-sized intimate details to give you the same pleasure as having intercourse with a real woman.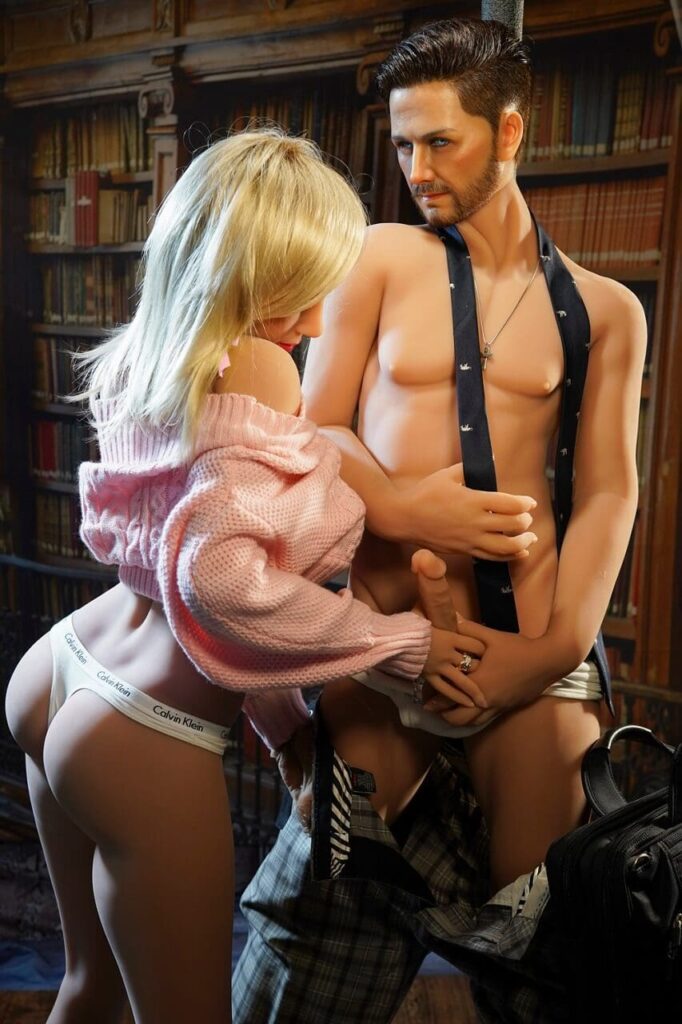 FIXED VEGINA VS. REMOVABLE VEGINA
Removable vegina makes cleaning easy and is suitable for use with a penis adapter. You can buy removable veginas in different sizes for different experiences. But, removable sex doll vegina may feel less realistic as compared to fixed vegina.
On the other hand, a fixed or in-built vagina feels real to touch. You can control the tightness of vagina by opening the doll's legs. You can place the doll over a container for cleaning.
WRAPPING UP
In addition to the sex doll customization options listed above, you can request anything you wish. At Venus Love Dolls, you can shop fully customized babes, half-body sex dolls, luxury dolls, and even male dolls. Shop by brand or price; we help you realize your sexual dreams without costing a fortune.