Best Selling YL Sex Dolls of 2021
When we talk about the best sex doll brand, YL Doll is one of the names that come to our minds. This premium sex doll manufacturer strives to produce hyper-realistic dolls made from quality medical-grade material. It's been in the industry for about seven years and has stayed true to the highest quality standards to date.
YL Doll always commits to upholding its reputation as one of the best sex doll makers in the world. For this, they prioritize safe material, exceptional detailing of dolls, and customer satisfaction.
Let's learn about the brand in detail, and then we'll check out some best-selling YL sex dolls in 2021:
About YL Dolls: The Best Sex Doll Brand
YL Doll is one of the leading sex doll manufacturers based in China. The company started in 2013, and since then, they've been bringing super-sexy and best love dolls to the market.
Their dolls are made of high-quality and safe thermoplastic elastomer that is known as TPE for short. YL Dolls are incredibly beautiful and soft to touch. When powered, these silicone wives feel like real girls.
YL sex dolls are anatomically correct and can be used for multiple purposes. In addition to becoming your sexual partner, these dolls play well as companions, mannequins, film props, or decorations. This best sex doll brand brings flexible and posable dolls featuring stainless steel skeleton designs.
YL Doll takes pride in its team that consists of excellent production workers and designers. These work together in close collaboration to offer superior and satisfactory before and after-sale services.
All materials they use are thoroughly tested for compliance with the National Health & Safety standards. In addition, the brand ensures that they use a material that is harmless to human beings and is environmentally friendly.
Most importantly, YL Doll ensures your privacy and security. As per their privacy policy, they use your personal information carefully and never share it with any third party. They use your information only to:
Provide requested services

Troubleshoot problems

Communicate with you

Inform of updates

Customize your sex doll shopping experience
BEST YL DOLLS TO BUY IN 2021
If you're looking to buy a perfect silicon partner, the following list of the best YL sex dolls might help you.
The best part is that you can choose dolls according to your fantasies, such as elves, massive tits, anime, vampires, and many more. In addition, you can select the breast cup size, face, height, hair color, skin tone, areola size, and the color and size of any body part.
So, let's get started:
Aadeira is a 4'9″ hot girl with big, juicy boobs and butts. Just a glance of her body will make you drool and may even turn you on.
With all this, she's undoubtedly an ultimate fantasy for men who love curves. If you dream of making out a spicy woman with huge curves, Aadhira has a lot for you. You can't resist her nicely sculpted body, large voluptuous breasts, massive ass, and her ability to keep you turned on for the whole night.
Aadeira is carefully designed with attention to detail for a very realistic sex experience. Her erotic 3D shape has natural eyelashes, and her fair skin feels so soft to touch. She can bend her limbs into different exciting sex poses to have an ultimate climax. Suck and squeeze her enormous nipples while you give her thrust in her realistic vagina.
Aadeira is a perfect doll for boobs sex, and anal sex.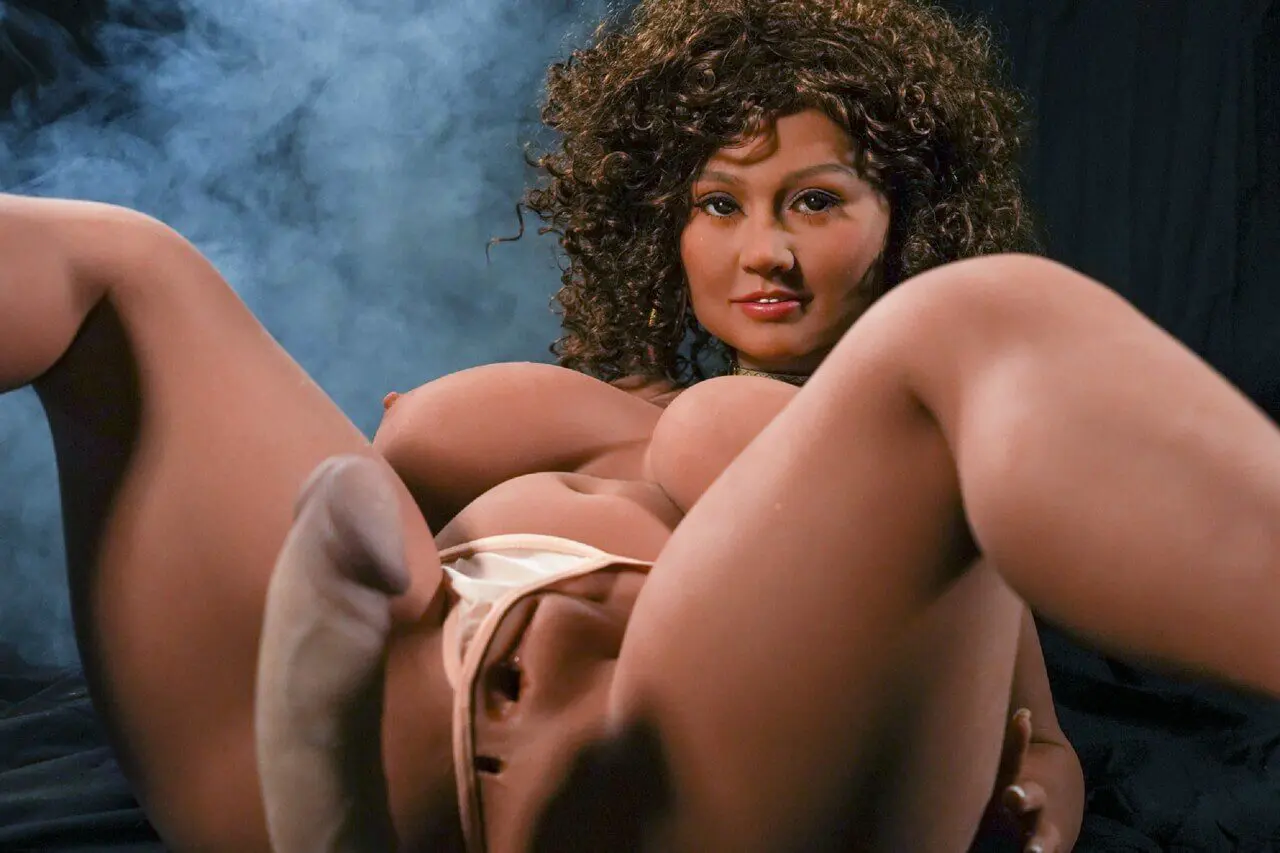 With curly hair and a voluptuous body, Vebra makes a wonderful partner in the bed. Keep looking at her realistic, charming, and carefully crafted details as the lady deep throats your naughty cock.
Squeeze her drool-worthy firm full-size breasts and pinch her well-shaped hard nipples. Plugin deep into her full, round butts and let your penis play with her tight pussy. You'll feel her textured tunnel as it strokes your manhood.
Vebra has all the parts that real women have. She has two beautiful eyes, and her nipples are hard like a real woman. Between her two well-toned legs, you'll find an inviting valley that's her soft vagina. You would love playing with her sexy ass while squeezing her large boobs.
Mainly because of her massive curves, Vebra is sure to give you an otherworldly sex experience. Adding to this, her reinforced body frame allows you to have sex in various positions.
Aya is a 5'5″ YL love doll with a slender body and appealing sex spots. She has very delicate skin, just like a real girl. Close your eyes and touch her! She feels like a real hottie ready to have wild sex with you.
Caress her feminine face, suck her soft lips, run your manly finders all over her body, and touch her soft nipples. Next, grab her waist and lay her down on the bed. Now, allow your hard, naughty cock to tease her labia.
Finally, it's time for the climax. Enter your manhood into her tight, realistic tunnel between her well-toned legs. You'll love burying your face in her perky boobs.
The tall, slender Aya has three lifelike holes – ass, vagina, and mouth. Her soft skin texture is made of high-quality and medical-grade TPE material. Her body joints are constructed of durable metal, allowing her limbs to bend in all sorts of sex poses.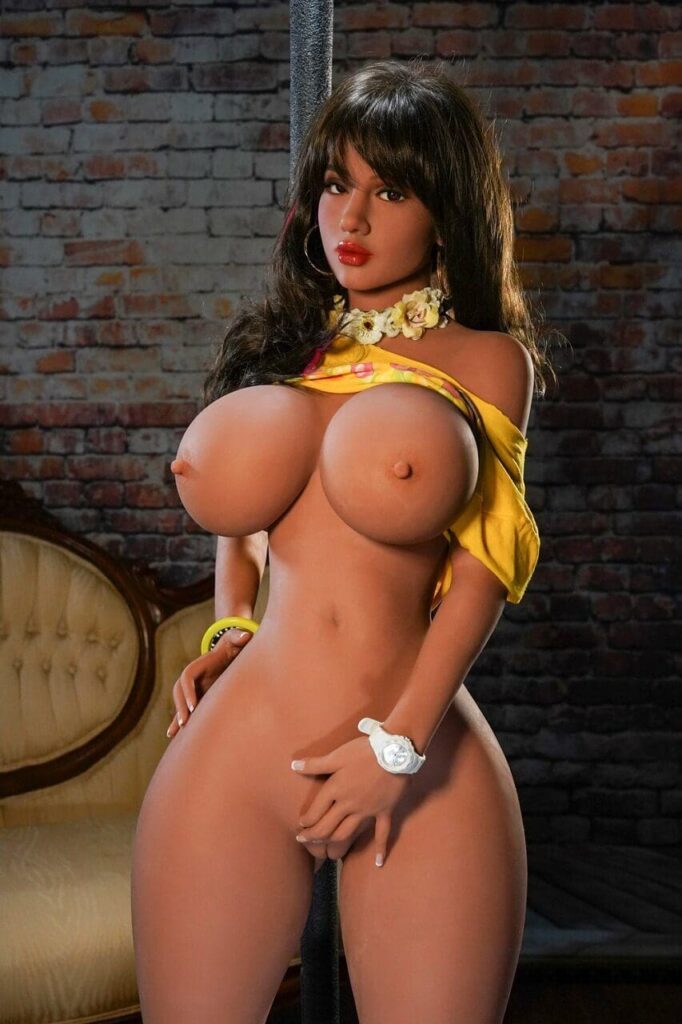 Brayli is a fully customizable sex doll YL with all features you might be looking into your lifelong partner. From her hair to toes, you get a lot of custom options to pick. Brayli is waiting for you to take her home and make it out.
Choose one from YL Doll heads, pair it up with the desired body type, and make adjustments on other body parts. These can be breast size, areola color, skin tones, hair color, vagina texture, and almost every inch of her sexy body.
Every head in the YL Doll collection is fully compatible with all available body types. However, some look excellent together because of different sizes and skin tones. But don't worry! You still get many options to design your perfect dreamy partner.
Brayli will please you in an unimaginative manner. She's fully flexible, beautiful, and athletic. This combination is really hard to find. So, take her home and enjoy her prowess in your bedroom all by yourself.
On top of that, submissive Brayli won't say no to you. She just strives to deliver the best to you and make you fully satisfied. So lube up and experience erotic poses you can only imagine to date.
Are you looking for YL Doll 140cm love doll that fulfills your weird sex fantasies? You can't resist Anais. The pink-haired, dark skin and slender hottie have large curves for you to squeeze, lick, and slap on.
Anais has two beautiful wide blue eyes and a well-contoured face. Her handful of boob size feels comfortable as you squeeze them while giving her hard thrusts with your naught manhood.
You can choose to have her any breast type, such as solid, gel-filled, or hollow. In addition, you can select the desired size and color for areola, mouth type, labia color, removable or fixed vagina, and many more options.
Anais is one of the best YL sex dolls that help bring your playboy fantasies to life. She has three lifelike holes, including mouth, anus, and vagina. Her sexy body looks drool-worthy in any outfit and lingerie. Her body flaunts exceptionally juicy breasts, while her flexible joints mean she can bend over as she is lying on her back. With all these, Anais is perfect for intercourse, mild or wild.
Imagine a young girl, around 21 years, lying naked in your bed? She has beautiful hair that compliments her honey skin tone. She is flaunting her boobs and butts simply to entice you and make out with her.
Sounds tempting, no? Well, Amiya can fulfill your dreams of sleeping and making out with the girl. Perfectly crafted with attention to detail, Amiya makes a cat playmate and brings your fantasies to life. So take her home and enjoy all sex poses you could imagine.
Amiya is a tall sex doll with a slender waist and large butts. Her three orifices let you switch between oral, vaginal, and anal sex. With her toned and tanned skin with her beautiful hair, she really stands out on the list of YL sex dolls.
If you're looking for a YL Doll 150cm doll, then Amayah can be a great fit for you.
Boasting incredible details and realism, Amayah is a great addition to the YL Doll collection. This petite doll boasts a stunning body with a tiny waist and fine round ass.
With a meticulously sculpted body, soft boobs, and manageable body weight, Amayah ensures exciting masturbation sessions every time. Enjoy caressing and squeezing her small boobs. Want more? Add a dash of lube, and be prepared to please yourself for the entire night.
Her ass and boobs bounce to the rhythms of your wild thrusts. Believe us! You're going to enjoy every sight of her swinging naked body.
They're still more for you to explore about Amayah. Besides her attractive breasts, this glorious petite YL love doll has two inviting holes for intercourse. Despite her petite figure, her ass and pussy feel realistic and meaty, and she seems like yearning for your hard dick.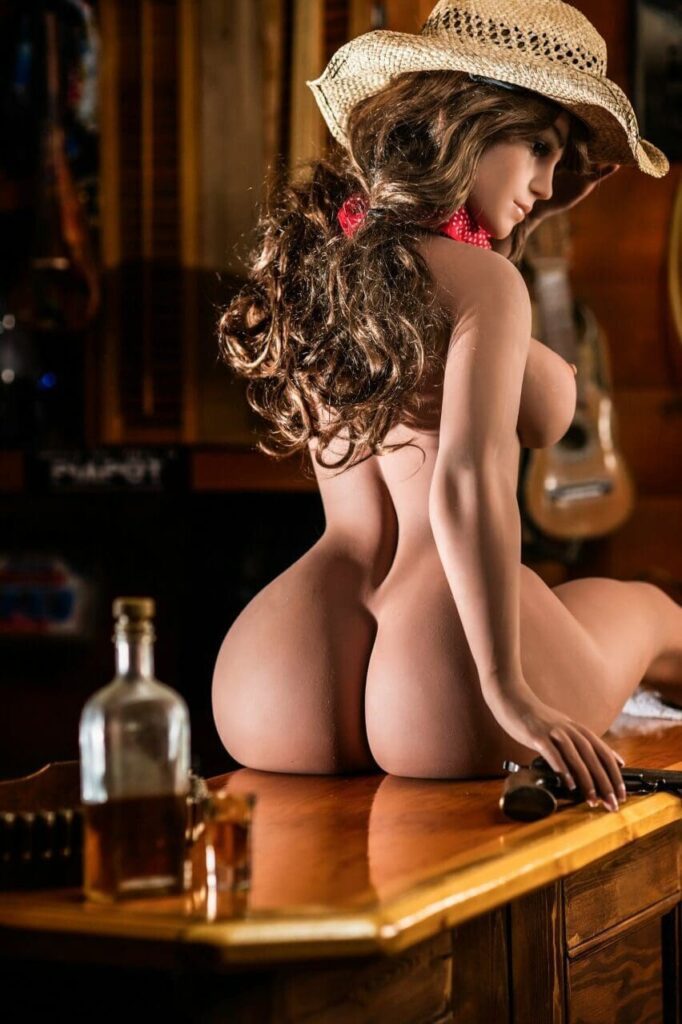 Just imagine having sex with a curvy cowgirl lying naked in your bed. Sounds dreamy? Let your dreams come true with YL sex dolls, Ailani.
Ailani has perky breasts and a meaty ass that adds to your overall sex experience. Her lovely smile and naive appearance belie the fact that her body is begging for sex. Her physique is beautifully carved, with a well-rounded ass that bounces back when slapped.
YL Doll is the creator of this work of art, and they are recognized for their high-quality, extremely detailed sex dolls. Ailani has a strong skeleton, which allows her to move far more freely than any regular doll skeleton. You can put her in any sex position you can come up with.
Amaia is a Japanese sex doll with unique features connected with Asian beauty for a long time. Your thoughts would undoubtedly race with sexual fancies once you put your gaze on her.
She has black hair and eyes, as well as a slim frame with a D-cup bosom. Despite her modest exterior, she is a sexually adventurous woman in the bedroom. She is open to anything you want to try.
Amaia maintains her thin body by participating in a variety of outdoor sports. She enjoys horseback riding and participating in other sports. Her daily job, however, allows her to satisfy her sensual side by creating lingerie. Crotchless panties with peek-a-boo slits are among her favorite styles.
You'll have sex with her as you've never had before after you bring her home. She'll put on her sexiest underwear, but it won't last long. Amaia will fulfill all of your sexual desires.
What are YL Dolls made from?
As mentioned above, YL Dolls use a safe, medical-grade TPE material that is safe for human skin contact. So when you touch her delicate and soft human-like skin, YL love dolls are sure to stimulate you like real girls.
The company keeps researching to make possible improvements in its product line. They keep up with the industry standards and rules, which make them one of the best sex doll brands in the industry.
YL Dolls have a proportional and flexible skeleton that gives you the freedom to pose your sex partner in any desired manner. In addition, the skeleton is durable and comes connected with joining so that it can mimic the movements of a real human body. Also, you'll get a highly reliable, resilient, and durable product delivered to you secretly. 
Conclusion
When you want to buy a perfect sex doll, the YL Dolls make a great option. I hope this list of best-selling YL Dolls helps you find your right sex partner. At Venus Love Dolls, we bring you a wide collection of YL sex dolls at affordable prices.