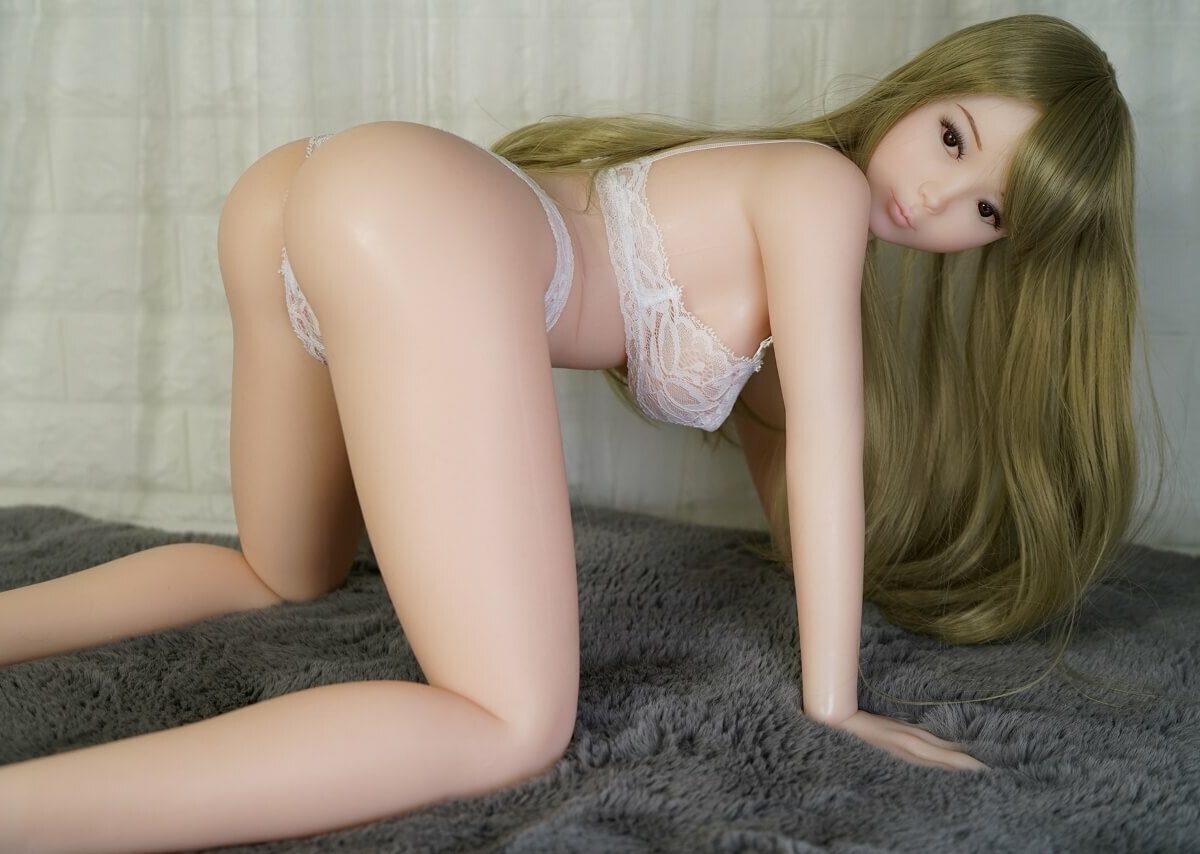 Feeling like your hands aren't enough to get your manhood standing up these days? Feeling like sex feels too "meh" now? Then explore your deepest kinks and wildest imaginations with sex dolls! And what better brand to look for when finding the perfect doll than Piper Dolls!
So, if you're having a hard time looking for the perfect lady who will keep you heated up, then look no further: Piper Sex Dolls from Venus Love Dolls have all the women that can hit every mark on everything you want to find on your sex doll checklist! 
Whether it be big busts, heavy breasts, long legs or exquisite faces, these Piper Dolls got everything covered in your list. And these dolls are surely packin'! These Piper sex dolls covers all areas that men look for in terms of charming women — no wonder more and more men are getting hooked into these Piper Dolls!
So, without further ado, here are the best selling Piper sex dolls of 2021, and they're all available in Venus Love Doll's site: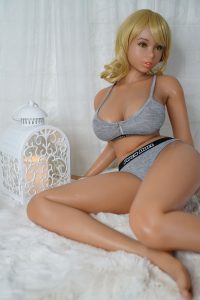 Piper doll Ariel is that chick who just knows that she's that girl. She knows that she's the talk of the town because of her enchanting beauty and undeniable sex appeal.
Beauty and charm are Ariel's strong suit. And boy she knows how to charm men so she could get into their pants!
Known as the town's ultimate maneater, Ariel loves luring men left and right. But don't worry, guys that she targets want to get played with, too! Her signature haircut and her tiny face that makes her pretty eyes pop ever more is to die for. She's vain alright, and she has all the rights, too! 
But don't let that petite body fool you! She sports a smaller body type but damn it if she doesn't use it well in bed! She has modest sized tits and ass but she knows how to make any man wild! She'll make you moan and reach cloud nine in no time. So brace yourself 'cause Ariel's gonna give you the night of your life!
Sexy fantasy characters from your favorite RPGs get your gears turning, huh? Look no further — Piper doll Phoebe is the ultimate wet dream of any guy who has a kink for elvish features! 
Piper doll Phoebe is your go-to babe if you wanna get fully immersed into mystical fantasy kind of lovin'! She just loves it when her man commits to her Dungeons and Dragons foreplay, so get into it, man!
This 130cm elf sex doll is your ultimate pleasure haven if you want to fulfill all of your mystical fantasies. She rocks her favorite skimpy bikini that highlights her small but supple breasts and a modest (but flawless) butt. Her pink, pouty lips and cat-eyes fully makes her hazel eyes even more inviting, as if to say: "I want your long, thick wand inside me, wizard".  
So if you want a girl who raves all kinky RPG mystical foreplays, Phoebe will get you one hell of a night! Just make sure you'll drink an enhancement elixir, 'cause Phoebe will make you rock her from dusk 'til dawn! 
Do otaku gamer girls make you want to reach down your pants and play with your other joystick? Well, Piper doll Akira will make you rabid by playing naughty with her!
Having sex with this 150cm Piper doll Akira is a dream come true. Imagine, a stunning girl who loves long nights playing online games, watching anime and getting pounded out of her mind — that's a girl that's hard to find!
And this girl loves to play kinky, too! She loves making men wild with her long, lucious gray bangs and trademark cat eyes! Wearing a cute little cat ear headband definitely suits her 'cause she's a ferocious feline in bed! She even has a cute button nose and pillow-soft Cupid's bow lips that's hard to resist too!
Want a total shocker? This innocent, angelic face holds the curviest tits and ass combo you'll ever see in a gamer girl! Thick ass for days that you'll want to smack every missionary style. You'll definitely want to play out your nastiest hentai fantasies with this girl. And she likes it too, so plow her out and see those big knockers bounce up and down!
If you're a dude who was invested with Looney Tunes during childhood, then definitely you  know that extreme bombshell that is Jessica Rabbit. And if this Jessica shaped your taste in women now that you're an adult ('cause face it: who couldn't resist Jessica Rabbit back then?), then Piper doll Jessica will be your ultimate wet dreams made true to life!
Piper doll Jessica is your sexbomb babe if you want hot, steamy nights with a real-life Jessica Rabbit! She's got these naturally long and flowy red-orange hair, just like what the character has. Her sensual olive eyes are even accentuated by a purple-toned eyeshadow palette, which stays true to Jessica Rabbit's very own eyes. Best of all: remember those big, red, tender puckers that Jessica Rabbit has? Well, Piper doll Jessica has them too, and like Jessica Rabbit, her lips will keep you longing for a passionate kiss too!  
But unlike Jessica Rabbit, Piper doll Jessica likes to dress up in more ways than one. She likes skimpy and tight clothing, 'cause it makes her assets even more pronounced. Long legs that seem to stretch into infinity? Check. A small waist that you want to hold onto? Check. Big boobs that any man would like to see jiggle? Double check. A huge, poundable ass that you wanna slap whenever you're all heated up? Triple check!
So, if you'd like to have the time of your life lavishing in all your Jessica Rabbit sex dreams, then Piper doll Jessica will make all of these possible. Explore all sex positions and styles 'cause she loves it too. What are you waiting for?
Is a blonde, tanned surfer babe your ultimate dream gal? Then Piper doll Jenna may be the perfect beach girl for you!
Jenna spends her long days on the beach surfing and doing all kinds of fun stuff. Parasailing, sunbathing, scuba diving — name it and she's definitely done it. Jenna is the island's other scenery too, with people all over the world equally enamored by both the beach and Jenna's outstanding beauty.
This beach babe has flowy, sandy hair that most people dream about. She's got these witty electric blue eyes that seem to draw you in, a really good bone structure that highlights her features, tanned skin, and pretty peach-colored lips that'll make you want a sweet kiss on the cheeks.
But what others don't know is that Jenna is a total perv when it comes to kinky stuff. She loves the beach so much that she wants men to cup her big, supple breasts and smack her thick ass during a sneaky night on the beach. She loves it when she gets railed by her man's schlong in the sand, feeling the spotty texture all over her body and the night's cold breeze. Wild out with her in various positions, whether it be anal, oral or vaginal — but be careful not to get caught out by beach night walkers!
So if you want to roughhouse it with a kinky girl at the beach who'll get into all of your teenage beach bum fantasies, Jenna will make it all a reality!   
Mindy
Good girls get you going? Then Piper doll Mindy may be your compatible gal! She's your quiet, demure girl but is a total sex beast! 
Mindy was raised as a conservative girl by her family. She's been known as a shy, quiet girl who speaks intelligently. A wallflower is what her friends would call her. She has these olive green eyes that are quite daring but understanding, a sharp nose, a medium-length blonde hair and pink pouty lips. But what other don't see besides her coy looks and meek personality is a total sex monster who likes to be in charge in bed!
And Mindy can admit to it too: all of her pent up sexual fantasies from her upbringing made her the total girlboss in bed that she is now! The nastier her man's kink, the better! And she makes all of her natural assets in good use during a wild, wild night too!
She has these perfect curves that you'd want in a woman. Thick ass, tits and thighs too! Legs for days, and flawless skin that is to die for. You surely want to kiss every part of her body and leave a mark on her! Best of all, she has these huge titties that you'd want to hold onto and suck, and a big bubble butt that can take any kind of pounding! She's got a perfect pussy too, throbbing at the sight of your great manhood!
So get in check with a good girl gone bad with Piper doll Mandy and make all of your bad boy fantasies a reality! But remember to do good in bed too, 'cause she's a girl who is damn hard to please!
Miyuki
So you want your kinkiest hentai dreams to come true, huh? If so, Piper doll Miyuki is your badass chick to make all these possible!
Miyuki is your best bet if you want a Japanese looking pornstar darling. She'll be so submissive to you that you'll feel like a high-end stud in a porn shoot in no time!
This Piper sex doll is every otaku's fantasy who'd been brought up by kinky Japanese porn. She has these long, golden brown hair that you just want to get a handful of. A soft, angelic face — dark irises with long eyelashes that gets you intoxicated, small, pouty nude lips and big, puffy cheeks over porcelain-clear skin. She's a Japanese goddess come to life, and truly a girl that any man would be madly in love with.
This really soft face gets so heated up whenever you play with her outstandingly big pair of tits that any man would drool over! These huge jugs are her assets, one that any man can see on the bat when they first laid eyes on her. Her perfect cleavage also has these sweet nipples that you just want to suck on all night long!
Besides her huge knockers, she has this curvy bombshell ass that jiggles as you pound her down hard. And her perfect thighs are soft and supple — perfect when you want to kiss her from the legs up to her other lips that you'll enjoy kissing. So what are you waiting for?
Nozomi
If you want a good night that'll surely get your lovin' skills challenged, then meet an equal opponent with Piper doll Nozomi!
Nozomi is blessed with a pretty face that makes all the guys pine for her. Her charm also adds to her irresistibility, making every man beg for her. Her undeniable beauty is truly one-of-a-kind: long eyelashes and inviting brown eyes, perky nose, small but pretty pink lips and really fluffy cheeks. Her long, brunette hair also makes her a man's fantasy.
Besides having these goddess-like features, she's a walking sex machine. She's often seen wearing short, revealing dresses that make every guy's eyes perk up to her big, heavy breasts. She also has a wobbly trunk that most guys want to pinch and slap. Not to mention that once you get her in bed, there's no stopping her from making you her plaything!
She's a maneater alright, and she's good at it. So if you want a gal who'll keep you wanting to explore everything in capital S-E-X, then Nozomi is the perfect babe for you!
Final Words
Sex dolls are a guy's perfect partner into reaching new bewildering ecstacies in bed. They're a work of art and are literally quite perfect. And with these best-selling Piper dolls, you know that they're not Venus Love Dolls' bestsellers without reason. They're everything you'll want and more. So what are you waiting for? Grab your perfect love doll from this collection and get as high as a kite getting pleasured!