Congrats, you are buying your first TPE sex doll!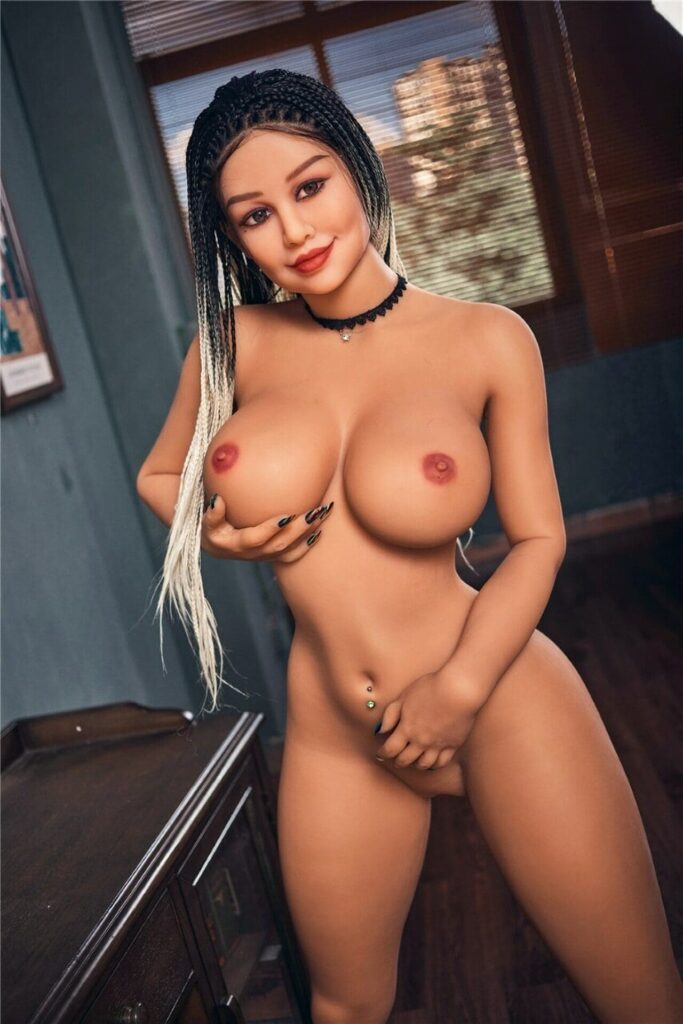 Buying your first sex doll can be an exciting experience, but you may feel confused selecting the best brand for a love doll. If you want to buy a love doll that is durable, lightweight, realistic, and safe to use, then IronTech sex dolls are the best option.
All sexy real sex dolls of IronTech are made of premium quality material and ready to give you the best sex experience.
About IronTech
IronTech Doll is Shenzen, china based company that manufactures premium sex dolls and specializes in TPE love dolls. While the company is less focused on robotic features, it is committed to creating a human-like sex doll.
IronTech's in-house engineers check every part of the sex doll carefully before approve it for shipment. Further, the IronTech dolls have a quality metal skeleton for flexibility and ease joint movements. You can get the TPE sex dolls ranging from 3 ft 3 inches to 5 ft 8 inches height-wise.
Moreover, you can get a customized sex doll from IronTech. You have many options to choose from, like skin colors, eye colors, wig styles and nail colors, breast type, and more. Also, you can choose whether you want pubic hair or not for your lovely sex doll.
Most of the Irontech sex dolls come with a heating rod that lets you control the temperature of your love doll. Let's take a look at the most selling Irontech Sex Dolls!
1.  Suffi – Gray Hair Sexy Chic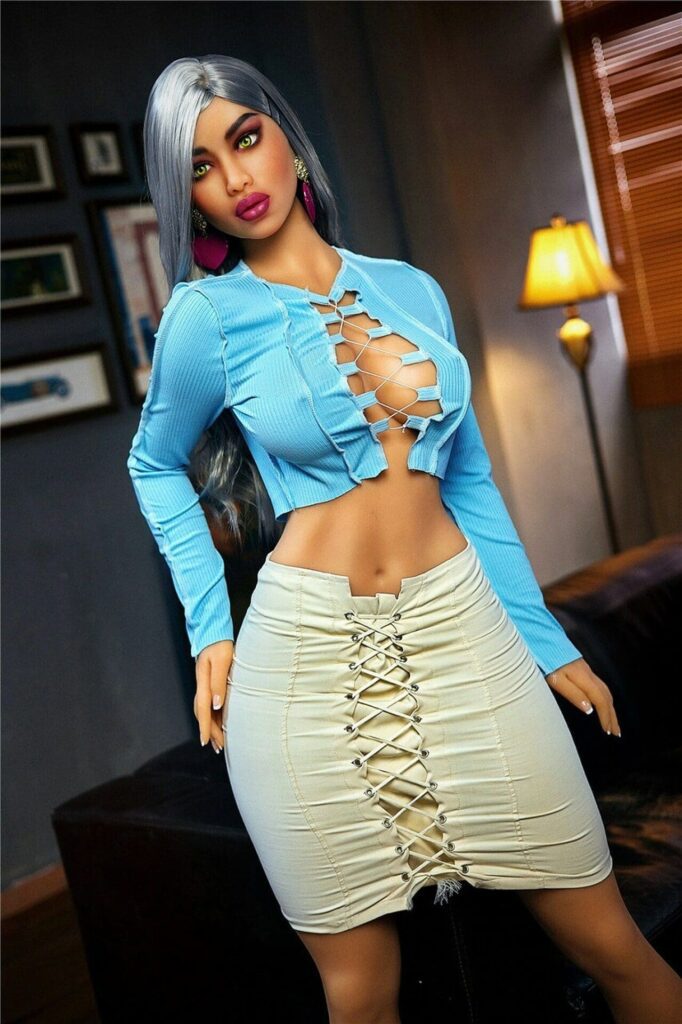 Gray hair, sexy body, attractive boobs, and charming face of Suffi make her one of the most demanding sex dolls. She is a realistic sex doll, and her nipples are hard like on a real female. Further, she has a juicy and sexy vagina between her legs that is waiting for a naughty penis. Of course, she also has a sexy butt and an anal hole. Plunge deep into her ass and feel the best orgasm ever.
Suffi is made of premium quality material and is safe to use for every man. She is 5 feet 4 inches (164 cm), making it feel like you're having sex with a real woman.
2. Ritika – Blonde Sex doll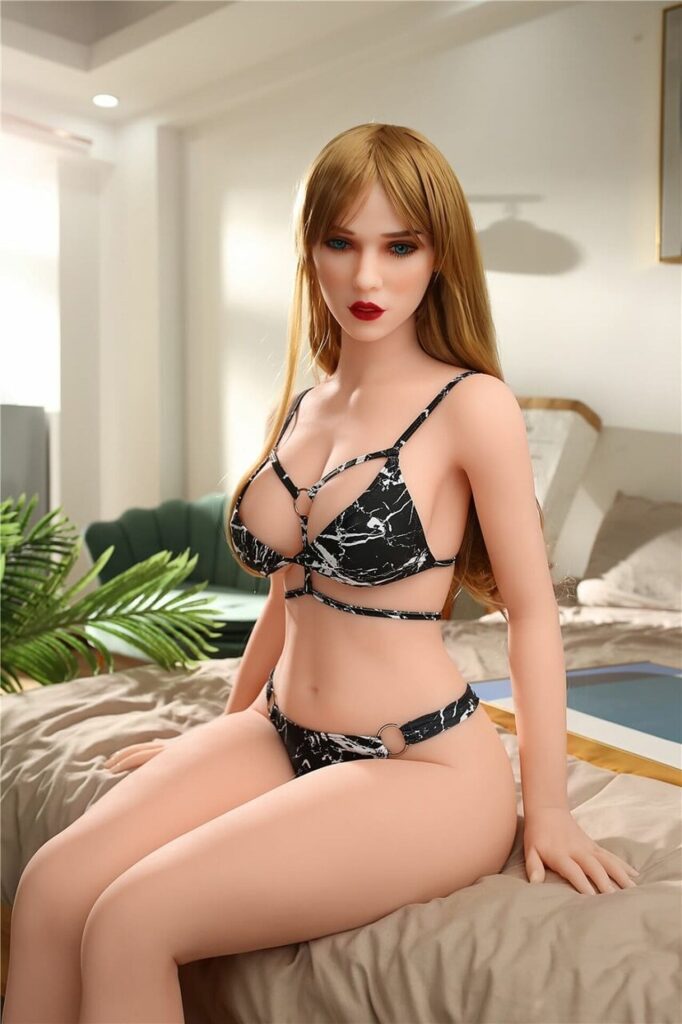 Ritika is the ultimate affordable love doll of IronTech.
Her skin feels so soft and realistic, just like a real woman. When you touch her, you won't feel any difference between a doll or a real girl. Caress her beautiful, charming face, kiss her nipples, and run your fingers through her silky blonde hair.
Also, grab her sexy waist, lay her down and let your naughty penis tease her labia. Now, go deep into her tight and realistic vagina while squeezing her sexy boobs.
Ritika is 5 feet 4 inches (164 cm) and has a mouth, vagina, and anal holes. Her skin is made of high-quality TPE material and has a metal skeleton for easy movement. This blonde sex doll of IronTech is comfortable with any sex pose and can give you an amazing sex experience for long hours.
3. Etsuko – Elf Sex Doll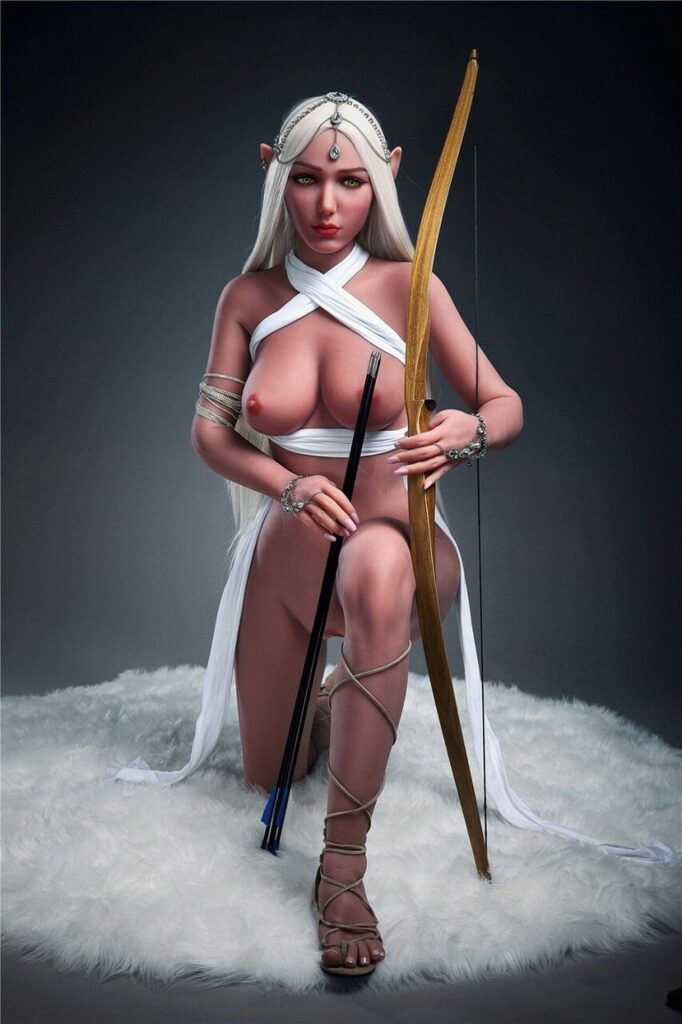 Are you a big fan of fantasy movies? If yes, then you might like the elf characters in the movie and want to spend the night with them.  This is where the elf sex dolls can help you satisfy your sexual desires with characters of fantasy movies.
IronTech Dolls create one of the high-quality elf sex dolls, and Etsuko is one of them. With long gray hair, she has an ethereal and seductive appearance that can seduce you in no time.
She is always ready to serve you day and night with her exciting mouth, fasting vagina, and lustful anal. The skin of Etsuko feels and touches like the skin of a real woman, and it is safe to use.
Further, she has fantastic deep curves, sexy boobs, and attractive butts. Also, the inner skeleton of this sex doll is made of quality metal and has many joints similar to real humans. The best part is that you can customize this eld sex doll according to your sexual desires.
4. Eva – Bubble Butt Love Doll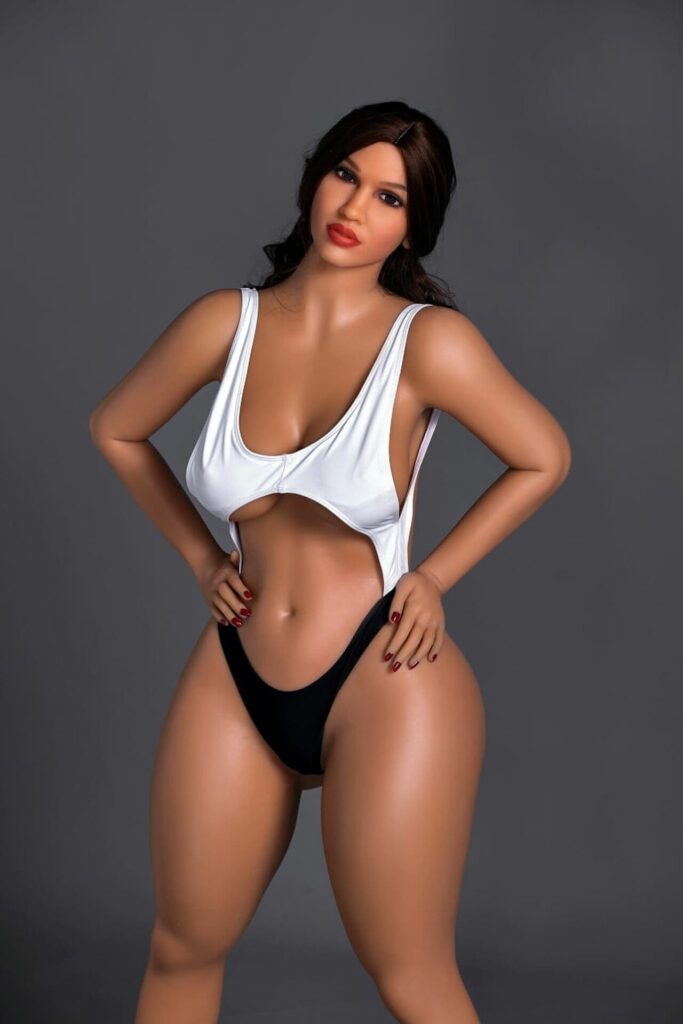 Eva has a bubble butt and a curvy body.
There is no doubt that she is an ultimate fantasy for men who love black hair chics. If you love a woman with deep curves, round butts, and sexy boobs, then Eva is for you.
She also has nicely sculpted abs and a juicy vagina for you. Eva is designed to give you a realistic sex experience ever. Her sexy body and natural-looking face can make any man crazy in bed.
You can bend her limbs into any sex position and can live your wildest fantasies. Her nails and toes are clean as well as polished. You will love to spend time with her and can't stop yourself from taking your pants off after watching her nude.
5. Lily – Silicone Sex doll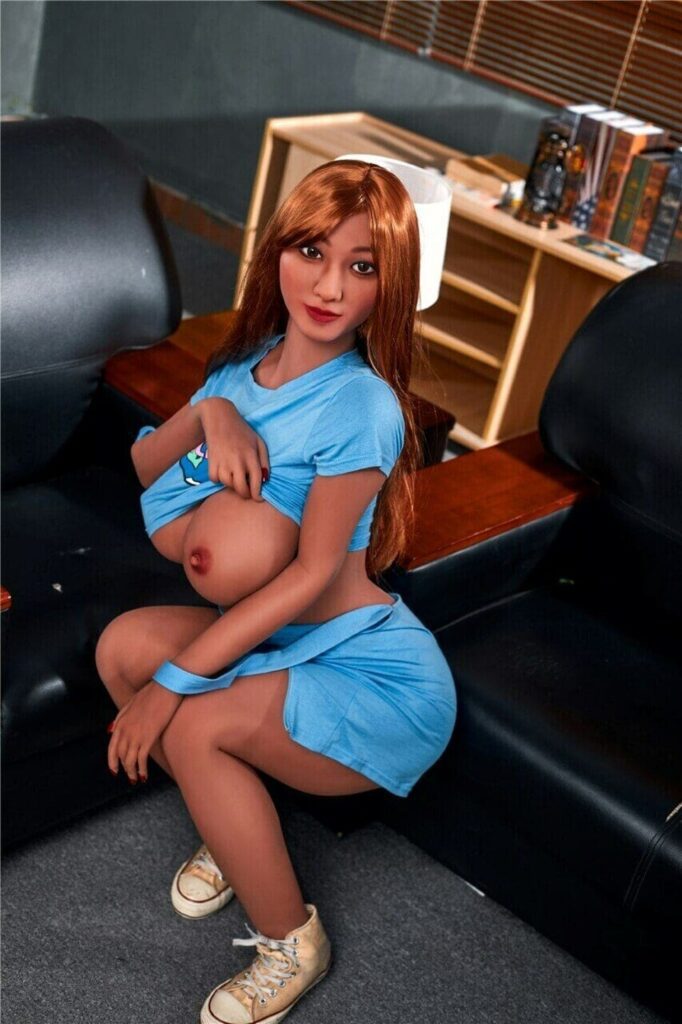 Are you a fan of premium sex dolls? If yes, then IronTech's love doll – Lily, is for you. She is not only made of premium quality material but is also a sex doll with huge boobs. Her sexy boobs can fill you as you tease her into ecstasy.
Her super tight ass, along with a sexy thigh, can turn you on in seconds. Lily may look innocent, but her prowess in the bed will blow your mind away. Think of her as a big breasts woman with deep curves that walk straight out of your dreams and right into your bed!
Whether you want a boob job or desire magical vaginal sex, Lily offers you everything you desire. You can squeeze her boobs, play with her butts, and tease her vagina for as long as you want.
6. Mikisa – Black Hair Sex Doll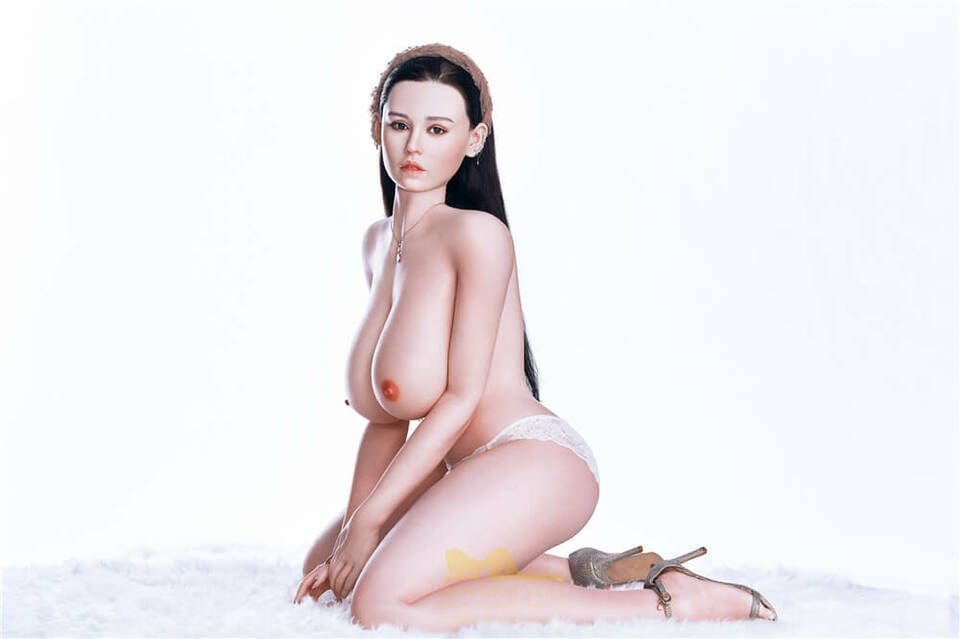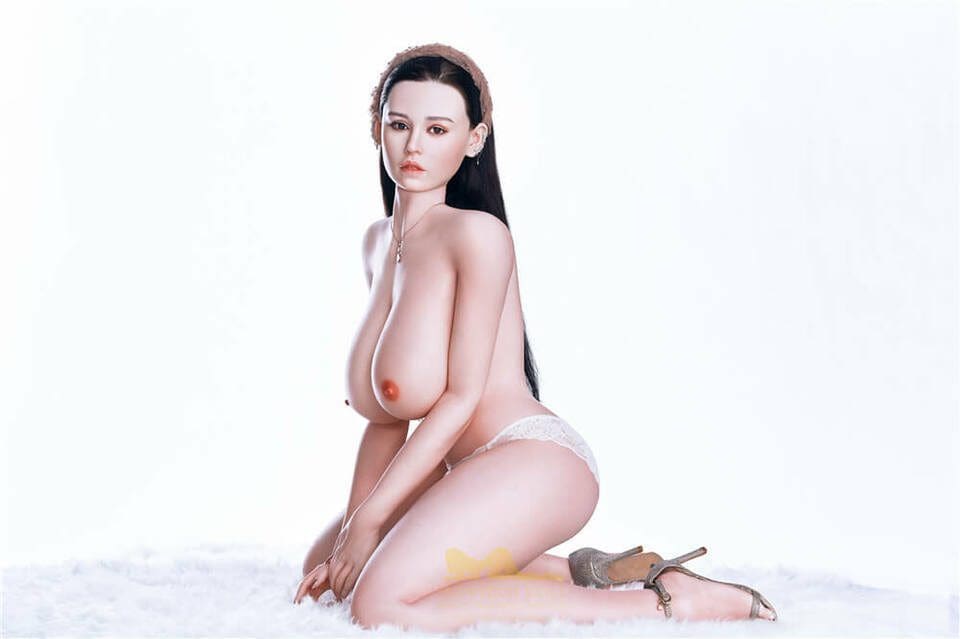 Are you obsessed with sexy black-haired women? If yes, then Mikisa, a black-haired sex doll, is for you. She is one of the best premium sex dolls created by Irontech Dolls to fulfill all your sexual needs.
She is the best-selling doll, along with other sexy real sex dolls of IronTech. Her silky black hair makes her look too sexy and attractive. In addition to this, she has a sexy body with juicy lips, soft skin, and sexy butts.
Among the black-haired TPE sex dolls, Mikisa is best for you. You can customize her with various available options for skin color, breast size, vagina type, eye color, etc. Above all, you can use her in any sex position to live your fantasy.
7. Emery – Black Sex Doll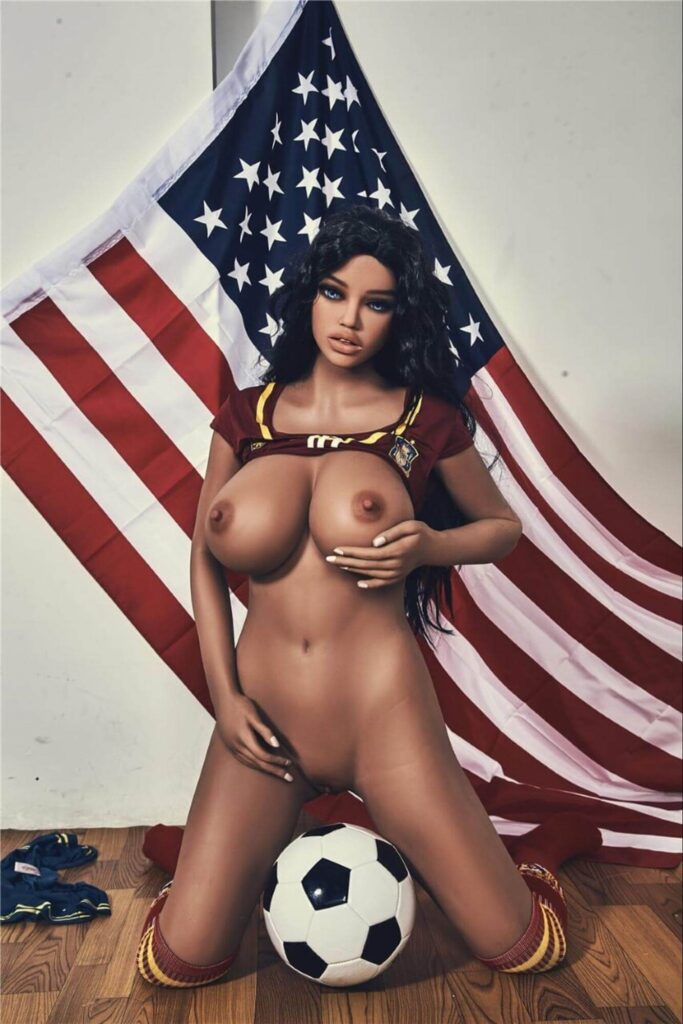 IronTech also creates high-quality black sex dolls, and Emery is one of them.
She is as sexy and beautiful as a real black woman. Her wavy hair, juicy lips, sexy deep curves, and big boobs can impress any man in no time. In addition, her round booty and feminine features are simply stunning to look at.
Emery has beautiful dark skin, a charming face, and rich hair that she loves when you pull. Lick her round nipples, squeeze her boobs, and insert the penis deep into her vagina for a never-ending orgasm.
Moreover, spank the firm ass of Emery and enjoy anal as well as oral sex with her. She is one of the best TPE sex dolls and is safe to use, and causes no skin rashes. If you love black girls, Emery is the best companion!
8. Minato – Asian Sex Doll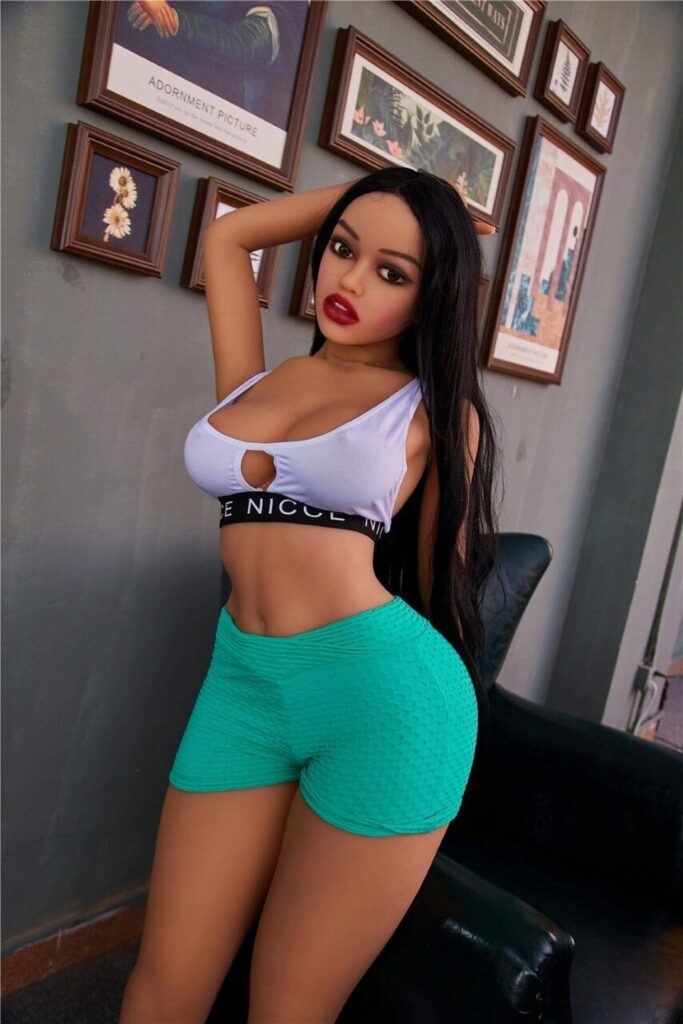 Asian TPE sex dolls are in high demand in modern society. Most men want to sleep with Asian women and are obsessed with their body features.
If you are looking for a premium sex doll that resembles the Asian girl of your dream, then Minato is a great option for you. She is a beautiful sex doll that has a cute face, impressive body, and sexy butt.
This IronTech sex doll resembles a woman from Asia and features silky black hair as well. Her mouth is very kissable, and the lips feel so real. The vagina of Minato feels like a real woman's, and she also has a tight sexy butt.
You will love to grab her sexy waist with your manly hands. In addition to this, you can enjoy vaginal, anal, and oral sex with her for long hours. She is ready to give you the best sex experience day and night.
9. Emike – Handsome Male Sex doll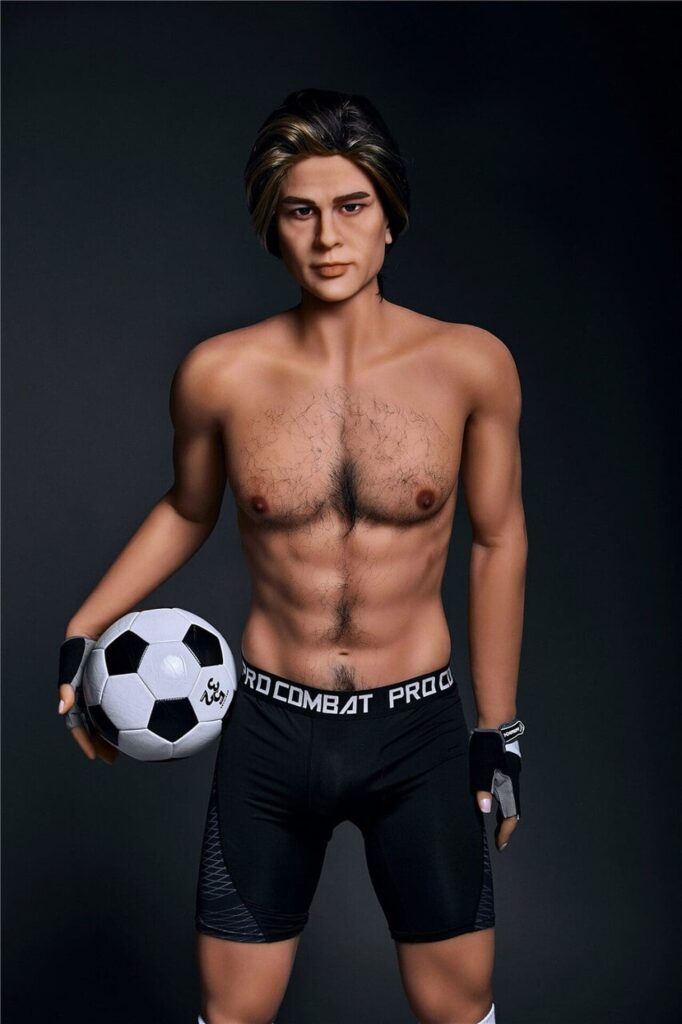 IronTech manufactures not only female sex dolls but also produces high-quality male love dolls. Emike is one of the best-selling male sex dolls of IronTech and is loved by almost every woman, gay, and bisexual person.
The charming face, strong physique, and strong muscles of Emike can attract any woman in minutes. He also loves football and has a long sexy dick to give you the best penetration ever.
You will love to touch and lick his hard balls while seducing him. He has an unbelievable passion for sex and is ready to fuck you at any time and anywhere. Plus, Emike can satiate all your oral as well as anal needs. Take him home now!
10. Charles – Torso Male Love Doll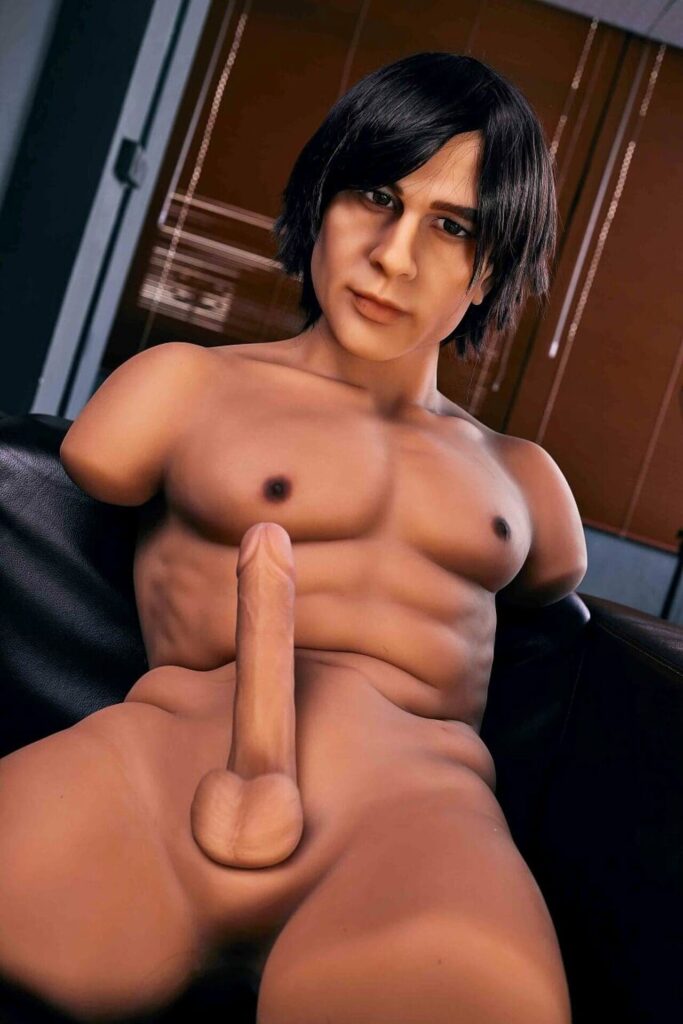 When you are tight on budget and do not wish to buy a life-like sex doll, then a Torso sex doll is a great choice. Charles is a perfect male torso love doll of IronTech that fulfills all your sexual desires.
He has everything you need, including head, abs, dick, butts, and balls. His eyes, hair, skin, and penis everything feel so real. He looks like an actual human and is ready to fuck you day and night.
The best thing is that you can easily store it anywhere after use. Further, the torso sex doll is easy to carry and easy to use as well. Also, you can use this male doll in any sex pose to living your fantasy. So whether you are a woman or a man who is interested in men, Charles is for everyone.
Why Choose IronTech Sex Dolls
IronTech has various types of love dolls, including premium sex dolls that look like a real humans. In addition, you can shop for European, Japanese, African, and many other sex dolls created by the company.
Here are some reasons why you should buy IronTech sex dolls:
Quality: All IronTech Dolls are made of premium quality material that is safe and non-toxic. Further, all sex dolls are certified by CE and RoHS.
Versatility: No matter which sex doll you buy of IronTech, it offers versatility to you. The doll can be used as a sex partner, dummy at a shop,  model, and companion.
Engineering: IronTech sex dolls are made with precision to every single detail to offer you the best sex doll ever. They have skilled and experienced engineers who design sex dolls with the latest technology.
Customization: All IronTech sex dolls are customizable and available in various styles. You have options to choose from head to toe to create the love doll of your dreams. For example, if you desire a blonde woman, you can choose the body features accordingly for your love doll.
Affordability: Last but not least, the IronTech sex dolls are affordable, and you get luxury sex dolls at reasonable prices. Within the range of $1000 to $5000, you can get the desired sex doll made from ironTech at stores like Venus Love Dolls.
Final Words
When you want to buy a sex doll, the IronTech dolls are a great option. You can check the list of top-selling IronTech sex dolls mentioned above to know what you desire and which doll you should buy.
Also, buy the TPE sex dolls from trusted vendors like Venus Love Dolls. We have a wide range of collections of IronTech sex dolls at affordable prices.