Are WM Dolls good?
The sex doll industry is getting millions of dollars, with new and more advanced sex toys rolling out every day. One of the most popular sex dolls now is the WM doll. WM is the manufacturer of high-quality love dolls. The company takes pride in making realistic dolls with beautifully painted looks, ultra-soft skin, and amazing curves.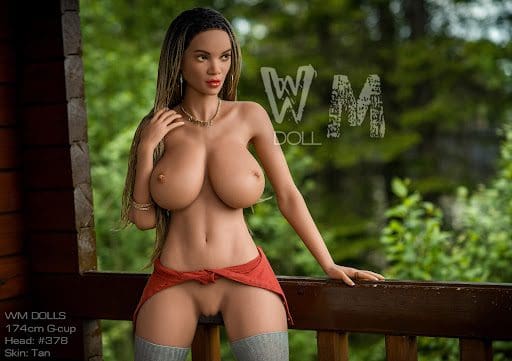 With so many sex dolls on the market promising the best sex experience, what really makes a WM doll exceptional? This is a question that many people looking to get value from their hard-earned money are asking themselves.
Well, you don't have to worry anymore because this guide will take an in-depth look at WM dolls and help you make an informed decision when looking for a high-quality sex doll.
About the Manufacturer
WN sex dolls are manufactured by a China-based company called WM Doll. The company takes pride in manufacturing human-like sex dolls with ultra-soft skin, nicely painted faces, and amazing curves, thanks to the extensive experience they have accumulated over the many years they've been in operation.
Before WM dolls were unveiled, most realistic dolls were made of silicone, which proved too costly for most buyers. However, WM made a major breakthrough in the industry. They created dolls that were not only as realistic as silicone dolls but also inexpensive. The material used was thermoplastic elastomers (TPE).
The use of TPE brings an almost human-like feel to sex dolls, which is excellent in enhancing the sex experience. In addition, the materials used to make these dolls do not harm the environment and are safe for human use. While most dolls manufactured by this company are made from TPE, you can also find silicone dolls.
Largest Selection of Sex Dolls
WM dolls are available in a wide range of options. There's quite literally a doll for every desire, fantasy, fetish, and budget. The selection of dolls available is nothing short of sensational. You'll also find dolls of different body types and heights as well as torso dolls and full-size dolls.
There are also countless fantasy dolls, such as elf and vampire dolls. Venus Love Dolls stocks a highly impressive range of WM dolls, so whatever you're looking for from a sex doll, you're sure to find something to fulfil your needs.
Features of WM Dolls
WM dolls have a wide range of features that make them stand out against other dolls in the industry. Let's look at the features.
Skin
As previously mentioned, WM dolls are manufactured using TPE to give the doll's skin a more human-like feel and look. Another thing is that TPE is not as expensive as silicone. This explains why many WM dolls are available at attractive prices.
TPE is also more stretchable and flexible than other materials, allowing the doll to hold different positions naturally before switching back to its original shape. The material is also hypoallergenic, meaning it's an excellent choice for people who have allergies.
You'll also find WM dolls made from silicone. These dolls are more durable and look realistic, but they do not feel as realistic as TPE dolls.
Breasts
If you've previously owned a sex doll, you'll quickly notice how a WM doll has very impressive breasts. This can be attributed to the TPE used to make them feel human-like, compared to silicone which tends to feel harder. With TPE, you won't even notice you're sucking or caressing a doll's breasts because they feel real.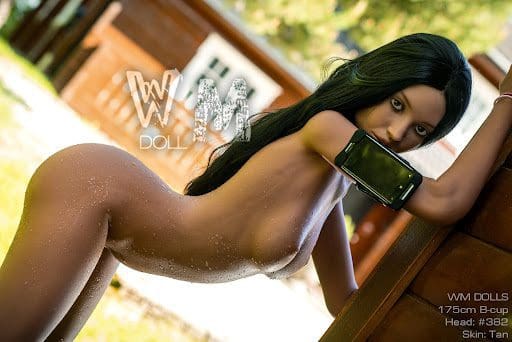 If you were to feel these dolls' breasts and compare them to real ones, you'd be surprised to find there's no difference. The only downside would be that the nipples won't look 100 percent authentic on some dolls. However, that does not outweigh the fact that the WM doll is the best choice for anyone looking for a sex doll that has breasts that look like real human breasts.
Face and Head
The face and head are other features that people notice immediately they look at a sex doll. The appearance of these features can either be a deal-maker or deal-breaker. TPE is mostly used to make faces of WM dolls, though you may find options with heads made from silicone,
The life-like statue of the doll's face varies depending on the price. Earlier WM dolls were more realistic, and newer dolls look even much better. Today, virtually all WM dolls have a highly realistic face and head. One point to note is that the more you spend on a sex doll, the more realistic it will look and feel.
WM dolls also have interchangeable heads. This is an exciting addition as you can buy a single WM doll and several heads so you can change your doll's appearance anytime you wish. You can also do the same for the doll's hair. It's more like buying one WM doll and getting five.
Size and Weight
You would generally expect the size of a sex doll to vary depending on its size. A WM doll should weigh anywhere between 65 lbs and 90 lbs, which is great for a sex doll. It has just the right amount of weight to feel like a real woman, especially when you're fucking her so hard.
The WM doll is also light enough to easily change positions and move around. You won't need help for sure as it is with other sex dolls where you have to use a small crane. The main point to keep in mind when buying is to consider your strength and health.
If you can't lift heavy objects or you're not in good health, you may want to choose a lighter WM doll. Always remember that the goal is to enjoy the sex experience. You don't want to struggle to get the doll in your favorite position or move it around.
Vaginal, Anal and Oral cavities
This post wouldn't be complete without discussing the all-important orifices. If the openings don't feel or look like the real thing, the desire and urge to have sex with your doll with not be there. WM dolls are designed to provide pleasure through the vagina, anus and mouth.
Anyone looking to buy a WM doll would want to know how realistic these openings feel. The simplest answer is – they are very realistic. If you've previously used cheap dolls, you'll appreciate how realistic the openings for WM dolls look and feel.
Of course, you'll need to use some lubricate or just water as technology has not advanced enough to create self-lubricating sex dolls. However, you will be amazed by how realistic these openings feel when you're inside pounding so hard.
These openings will cling and conform to you as if it were the real deal. You can also upgrade the vagina to a removable insert. This upgrade is highly recommended as it allows for easy cleaning. Additionally, if the part is damaged, you can replace it. You can also customize the pubic hair of your WM doll.
Flexibility
WM dolls use a lightweight steel skeleton with movable joints. It's just like a real human skeleton. This makes it possible to bang your sex doll in any position you like – whether it's missionary, doggystyle, spoon, or any other. Since her skin is made from TPE, it means her skin will look real and give you the feeling of fucking a real woman in whichever position you choose.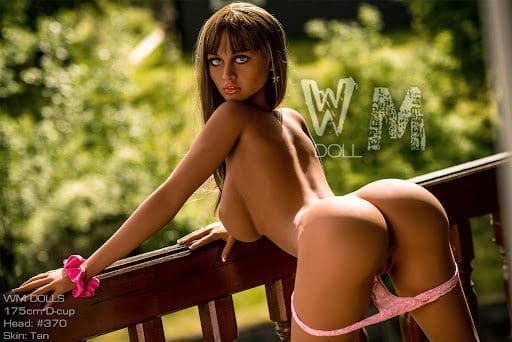 You can position her to bathe with you, watch TV or have sex on the couch. WM dolls have very flexible joints, unlike other sex dolls, whose joints are usually stiff. You don't have to use force to get her to your favorite position. Also, her joints are long-lasting. You can use her for years without experiencing issues like stiffness or being unable to hold a position.
Customization
One thing that makes these dolls amazing is the ability to customize them to your liking. After all, we all have different sexual desires and fantasies, so who wouldn't want a WM doll that meets their sexual needs. Some of the features that can be customized include color, hairstyle, skin tone, pubic hair, breast, and much more.
In addition, the fact you can buy an additional head and change her look anytime you wish is absolutely amazing. You may also want to consider a few upgrades, such as the upgraded feet option. This is an amazing upgrade as it allows the WM doll to stand independently without needing support. This only adds to the many sex positions you can enjoy with her.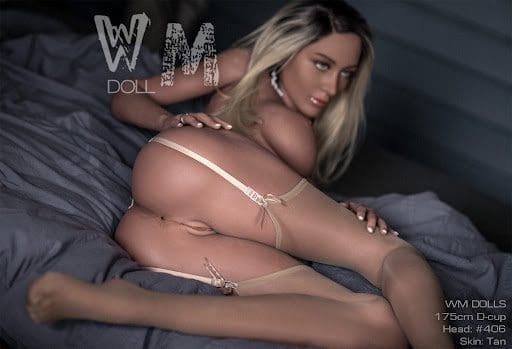 What Does Sex with A WM Doll Feel Like?
Aside from the looks of the WM doll, the most common question people ask is how sex with the doll feels. Well, with any sex doll, the bottom-line is to have the best sex experience, which is usually achieved through how close to lifelikeness the doll is.
Try to be inside the vagina or anal opening of this Mercedes WM doll and compare it with the real thing. You'll need to use some lubrication, but the feel will take you away. It feels like the real thing. You'll enjoy every stroke, and if you're the kind of person that ejaculates fast because of a nice vagina, it won't take long before you burst with pleasure.
The oral opening is also very enjoyable. It feels just like the vagina and anal cavities. Of course, many people wouldn't have an issue with this. The WM doll may not have a deep throat option or a sucking sensation, but the sexual pleasure generated from her mouth is incredible.
Pros
Superior quality sex dolls designed to meet your sexual needs
Made from high-quality material that feels like real skin
Vagina, anal and oral cavities look and feel like the real thing
Flexible joints allow for easy movement and change of position
Wide range of high-quality sex dolls to choose from
Manufactured by a trusted company
Offers incredible customization, allowing you to get what you want in an easy way
Price might be a significant investment, but it's still cheaper than other options
Clear information about the product is available online
Cons
Mostly female dolls are available
Many fake products on the market that are sold as WM Dolls but are fake !
Should You Buy a WM Doll?
Now that you know the features of WM dolls and their pros and cons, the next step is – should you shortlist, consider, ignore or buy? One thing about WM dolls that makes them stand out from other dolls in the industry is that they are of exceptional quality and have a human-like feel and look, which is crucial in ensuring a great sexual experience with a doll.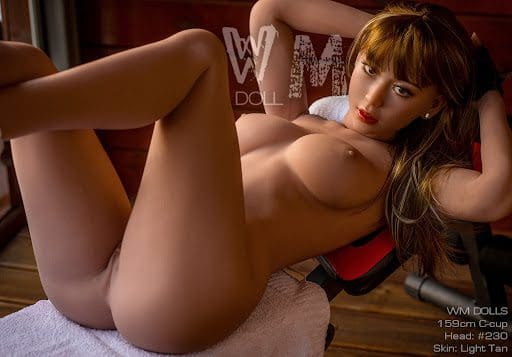 You really need to own a WM doll to truly understand how exceptional and wonderful these dolls are. Most importantly, these sex dolls are value for money. They are actually the best-value sex dolls you can find on the market today.
If you're looking for a high-quality, inexpensive sex doll that is extremely realistic in every possible way, then you should not look any further than WM dolls. You don't have to shortlist or consider them. Just go straight and buy it!
Buy High Quality Dolls from Venus Love Dolls
For high-quality WM dolls, visit Venus Love Dolls. We have a large selection of authentic WM sex dolls you can purchase. Whether you're looking for petite, curvy or big boobs, you're sure to find something to suit your taste.
In addition, Venus Love Dolls only sources the best dolls that guarantee sexual satisfaction, thanks to the extensive experience we have accumulated over the years we've been in operation. You can also find all free accessories here, whether you're looking for an extra head, gel breasts & other free customizations.
Final thoughts
WM dolls are high-quality sex dolls with a complete focus on meeting your sexual desires. The high-quality materials and attention to detail that goes into making these sex dolls is exceptional. Also, the fact that you customize your WM doll to give it a new head, hair and even a new vagina is very impressive.
Unlike regular sex dolls that tend to be stiff, WM dolls have flexible joints that allow free movement. You can also buy an upgraded feet option that enables the doll to stand without support. All these features can only be found in the inexpensive WM dolls.