[vc_row][vc_column][vc_column_text]
Is it legal to buy petite sex doll?
Dolls that resemble very childlike or represent and impersonate children in any way are not typically sold by known and reputable sex dolls manufacturers and online stores.
Dolls that are usually supplied fall within the "petite" category, depicting women who are fully developed and display features quite mature or womanly compared to younger ones. So, as not to be perceived as children in any way, shape, or form, creators and distributors avoid going this route by all means possible.
They take legal implications in creating sex dolls very seriously, and so should all enthusiasts who patronize this industry. Let's take a closer look at this issue and shed light on those shaded by confusion.
The Sex Doll 'Simply Put' Idea
In general, sex dolls – their manufacture, selling, purchasing, and owning – all of these actions are considered very legally and are fine. There's nothing bad or wrong, let alone illegal about these actions towards sex dolls, provided they are not childlike.
There are specific rules that define and distinctly categorize how "childlike" differs from one country to another. With that said, the best thing to do is to check out some of the guidelines provided below if you're having doubts and are pretty unsure about having your potential sex doll purchase.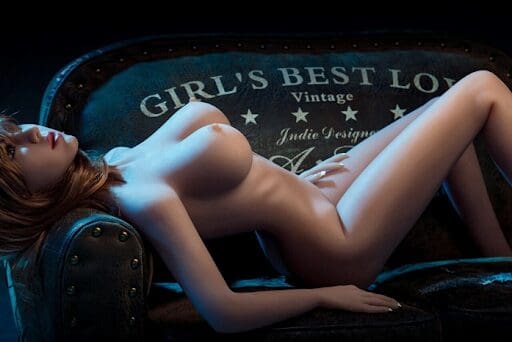 Most countries with rigorous religious beliefs, such as countries in the Middle East with some African countries, ban sex dolls altogether. While sex dolls are completely fine in many countries, enthusiasts are provided with particular criteria they need to meet, ensuring that these dolls are not childlike.
Countries like Australia, Norway, and the United Kingdom have guidelines with the doll's height in line with small breasts, often meaning that no mini-dolls or those extra petite ones are allowed for manufacture unless they have huge bumpers and big curvy and swerve hips.
When doubtful, always proceed to live chats available and eventually ask about the specifics of the doll you're interested in buying. In addition, Australia further ruled that not only on height but also on breast size. The Cup A breast size is too small, so dolls should have larger sizes for eventual quality passing.
Remember that in trying to order dolls that are precisely playing within thin lines in terms of the minimum height guidance allowed in your country, then chances are, your doll will more likely attract the attention of those with vigilant eyes.
United Kingdom
The estimated guidance in terms of minimum height is 140cm.; however, it's often suggested to order above this height requirement, perhaps a bit close or over 150cm, or even above more. This safe zone will clear all potential hurdles without having any issues. This security measure is essential, especially for petite dolls with cute faces or tiny breasts.
Most, if not all, sex doll manufacturers and online distributors manually check each of the orders they process and go in and out of their business. Any suspected issues with the order will be flagged, personally reaching out to the buyer before beginning production. No distributor wants the endangerment of their customers and does not want to endanger their respective businesses, not to mention all of their moral standpoints.
The World Map of Legal and Illegal (for Sex Dolls)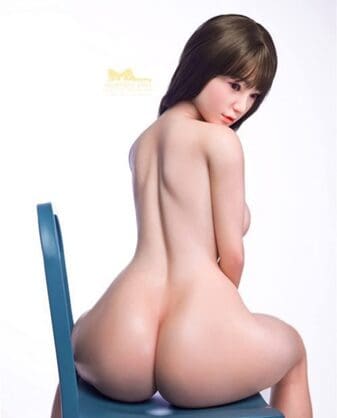 Wondering if your country's rules make the sex doll market legal or illegal? Let's take a comprehensive look below where your countrysides in this particular discussion.
Countries under the "Legal" bracket refer to sex dolls with no "childlike" resemblance. Regardless of legality, you as an enthusiast should NEVER resort to sex dolls that resemble children, EVER.
Note: Countries are listed alphabetically for better searching.
COUNTRIES SEX DOLL IS LEGAL
A – F
Aland Islands, Albania, Andorra, Angola, Anguilla, Antigua and Barbuda, Argentina, Armenia, Aruba, Austria
Bahamas, Barbados, Belarus, Belgium, Belize, Benin, Bermuda, Bhutan, Bolivia, Bonaire, Sint Eustatius and Saba, Bosnia and Herzegovina, Botswana, Bouvet Island, British Indian Ocean Territory, Brunei, Bulgaria, Burkina Faso, Burundi
Cambodia, Canada, Cape Verde, Cayman Islands, Central African Republic, Chad, Chile, China, Christmas Island, Cocos (Keeling) Islands, Colombia, Comoros, Congo, The Democratic Republic of the Congo, Cook Islands, Costa Rica, Côte d'Ivoire, Croatia, Cuba, Curacao, Cyprus, Czech Republic
Denmark, Djibouti, Dominica, Dominican Republic
Ecuador, El Salvador, Equatorial Guinea, Eritrea, Estonia, Ethiopia
Falkland Islands (Malvinas), Faroe Islands, Fiji, Finland, France, French Guiana, French Polynesia, French Southern Territories
G – N
Gabon, Gambia, Georgia, Germany, Ghana, Gibraltar, Greece, Greenland, Grenada, Guadeloupe, Guatemala, Guernsey, Guinea, Guinea Bissau, Guyana
Haiti, Heard Island and Mcdonald Islands, Honduras, Hong Kong, Hungary
Iceland, India, Indonesia, Iran, Iraq, Ireland, Isle of Man, Israel, Italy
Jamaica, Japan, Jersey
Kenya, Kiribati, Democratic People's Republic of Korea, Kosovo, Kyrgyzstan
Lao People's Democratic Republic, Latvia, Lesotho, Liberia, Liechtenstein, Lithuania, Luxembourg
Macao, Republic of Macedonia, Madagascar, Malawi, Mali, Malta, Martinique, Mauritania, Mauritius, Mayotte, Mexico, Republic of Moldova, Monaco, Mongolia, Montenegro, Montserrat, Morocco, Mozambique, Myanmar
Namibia, Nauru, Nepal, Netherlands, Netherlands Antilles, New Caledonia, New Zealand, Nicaragua, Niger, Nigeria, Niue, Norfolk Island
P – Z
Panama, Papua New Guinea, Paraguay, Peru, Philippines, Pitcairn, Poland, Portugal
Republic of Cameroon, Reunion Island, Romania, Russia, Rwanda
Saint Barthelemy, Saint Helena, Saint Kitts and Nevis, Saint Lucia, Saint Martin, Saint Pierre And Miquelon, Samoa, San Marino, Sao Tome and Principe, Senegal, Serbia, Seychelles, Sierra Leone, Singapore, Sint Maarten, Slovakia, Slovenia, Solomon Islands, South Africa, South Georgia and The South Sandwich Islands, South Korea, South Sudan, Spain, Sri Lanka, St. Vincent, Sudan, Suriname, Svalbard and Jan Mayen, Swaziland, Sweden, Switzerland
Taiwan, United Republic of Tanzania, Thailand, Timor Leste, Togo, Tokelau, Tonga, Trinidad and Tobago, Turkey, Turks and Caicos Islands, Tuvalu
Uganda, Ukraine, United States Minor Outlying Islands, United States of America, Uruguay
Vanuatu, Vatican City, Venezuela, Vietnam, British Virgin Islands
Wallis And Futuna, Western Sahara
Zambia, Zimbabwe
On the other hand, these countries below that are under the "Illegal" bracket will not allow any sex dolls importation.
COUNTRIES SEX DOLL IS ILLEGAL
Afghanistan, Algeria, Azerbaijan
Bahrain, Bangladesh, Brazil
Egypt
Jordan
Kazakhstan, Kuwait
Lebanon, Libya
Malaysia, Maldives
Oman
Pakistan, Palestine
Qatar
Saudi Arabia, Somali, Syria
Tajikistan, Tunisia
United Arab Emirates (UAE), Uzbekistan
Yemen
Those countries and territories under "Legal" should have no problems importing sex dolls most manufacturers sell, primarily through online means. But some countries have certain minimum restrictions to keep in mind. Factors such as height requirements or breasts size come into play in these limitations.

COUNTRIES SEX DOLL IS LEGAL WITH CRITERIA
Australia
Criteria:
Sex dolls need to be over 147cm with breast sizes ranging from B-cup or more enormous. So, no A-cups.
Norway
Criterion:
Sex dolls need to be over 140cm in height.
United Kingdom
Criterion:
General rule is for sex dolls to be over 140cm.; although there can be some exceptions for exceptional and valid cases.
Generally, torso dolls are okay, although the United Kingdom has a recommended minimum height estimation of 140cm. Since most torso dolls are usually much smaller, as long as the torso would resemble a fully grown adult woman, then it is fine and will have no issues whatsoever.
All seriousness is always there to keep in mind, especially when you want to be cautious. If still unsure, it is always best to give manufacturers a ring or a beep, and they'll surely help you out.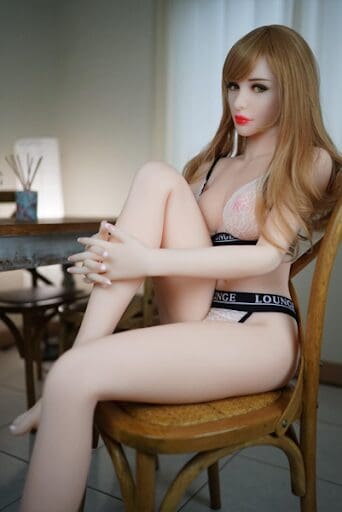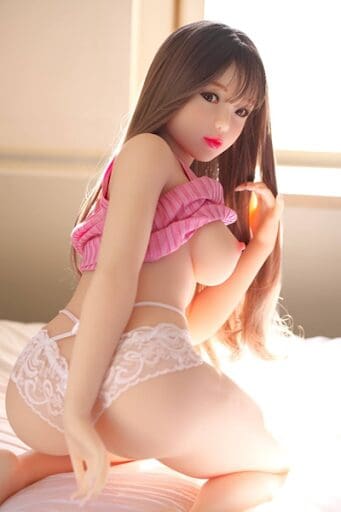 Petite sex dolls and their uses can generally be divided into domestic service, commercial use, and therapeutic purposes. It helps to know how sex dolls can benefit us if we need to decide to have one. It also helps us understand where our money will go and how this will affect us in the long run.
Commercial Use
The continued rise of sex dolls gave birth to sex doll brothels, now making their way across Asia, North America, and Europe, and are widely spread vigorously through numerous media publicities and different social media platforms. Inside sex doll brothels, paying customers are given a chance to be in a room with their choice of human-like sex dolls on an hourly basis fee.
Somewhat serving as surrogate prostitutes, experts find this very helpful in preventing women from being forced into substitution, with or without their own volition. In addition, women are spared from sexual violence that might result from working in such situations. Using sex dolls is commercially efficient while preserving the rights of women.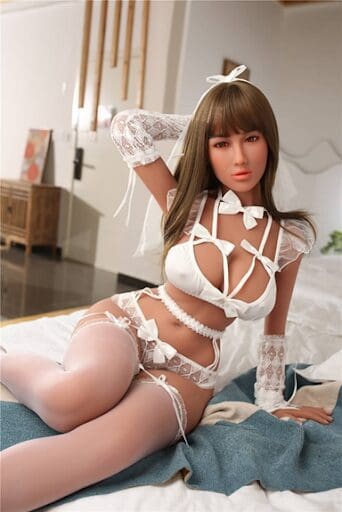 Domestic Use
Social companionship, sexual adventure and exploration, sexual pleasure, and increased sexual satisfaction are some of the uses of sex dolls in terms of domestic relevance. In general, sex dolls are purchased for recreational purposes and long-term usage, especially in the comforts of our own homes.
Since we are very comfortable inside our homes, this is also where we pleasure ourselves sexually without the fear of others judging us. Having sex dolls can help those living alone have a loyal sexual partner that will not judge us and, more importantly, can save us from numerous diseases and infections transmitted sexually. Sex dolls can also aid couples in a loyal and faithful relationship while allowing them to sexually pleasure one another or both of them using sex dolls in the process.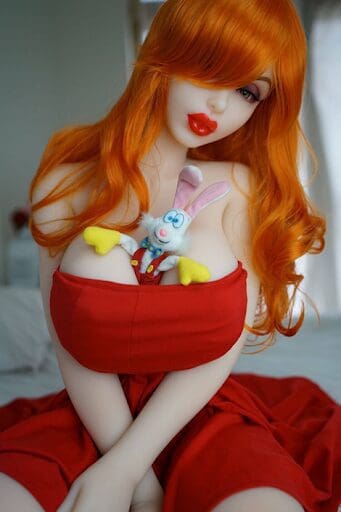 Therapeutic Use
Used in some institutions, sex dolls, or 'love dolls' as they term them in these therapies and sessions, are marketed through health claims. However, sex dolls can provide healing benefits helpful for anyone recovering from traumatic and unwanted circumstances. Love dolls are used in transitional processes as a patient recovers from a previous mishap or accident.
Accompanied by professional care and assistance, therapeutic effects are given by sex dolls to their owners. Although ethicists argue with therapists most of the time, there is no denying that sex dolls aid in the recovery of some patients given the right approach and planning towards using them. With additional research, sex dolls will undoubtedly be innovating how therapeutic healing will be in the future.
Benefits You Can Get from Petite Sex Dolls
Now that we know the primary uses of sex dolls owning and making love to them has sound effects. We can significantly benefit from having a petite sex doll from safety to convenience. Here are some of the most common pros of owning petite ones:
1. Petite love dolls can be used for recreation and long-term use at home.
2. They are available for your convenience all of the time.
3. These dolls promote faithfulness.
4. Sex dolls help improve your sexual performance.
5. Petites are just lovely !
6. You will hear no complaining from them at all.
7. They are designed for those born socially sexy.
8. Sex dolls provide sexual pleasures without any restrictions.
9. They are, in a way, a great way to save money.
10. Certain love dolls are beneficial for treatments and recovery.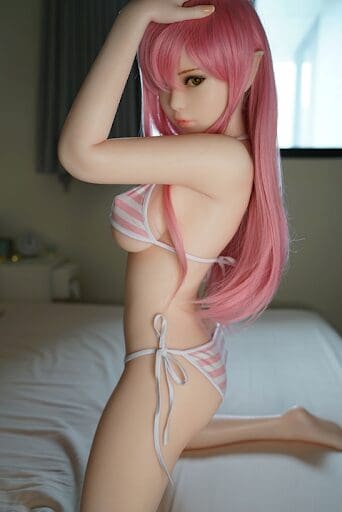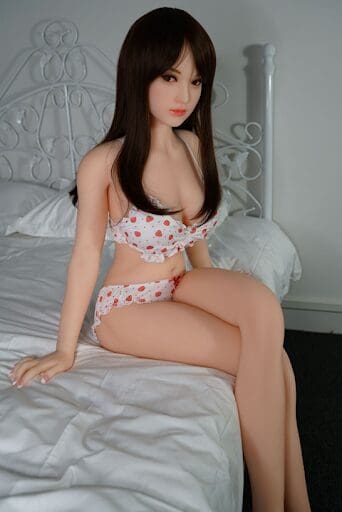 Final Thoughts
Even with our knowledge of the numerous uses, positive effects, and benefits and the freedom to do anything with them, sex dolls are still there for you to utilize correctly. You need to remember their purpose – to sexually satisfy you in your partner's temporary absence or inability or for certain situations in life that do not allow you to be with others sexually.
But a suitable amount of discipline and a proper mindset are also needed to use sex dolls properly. Crossing the line towards ungrateful and disrespectful acts towards other people would defeat the purpose freely given to us by sex dolls. So, you and I still need to be responsible enough in the ways and means we use sex dolls to pleasure our sexual needs, wants, and desires.
More than just owning, having, and operating sex dolls, it can be sexually pleasing to be ourselves in an excellent way that will show respect and humanity towards others amidst our sexual imaginations, preferences, and extremities.
So, remember that sex dolls are there when you need them. But also, do not forget the people around you that can help you as well.  Their pleasures, benefits, and companionship can only go so far. It is not bad for you to resort to using them, but let us also remember that you can reach out to people who matter to you, who can gratify and satisfy you not only sexually but also as a human being part of this society well.[/vc_column_text][/vc_column][/vc_row]