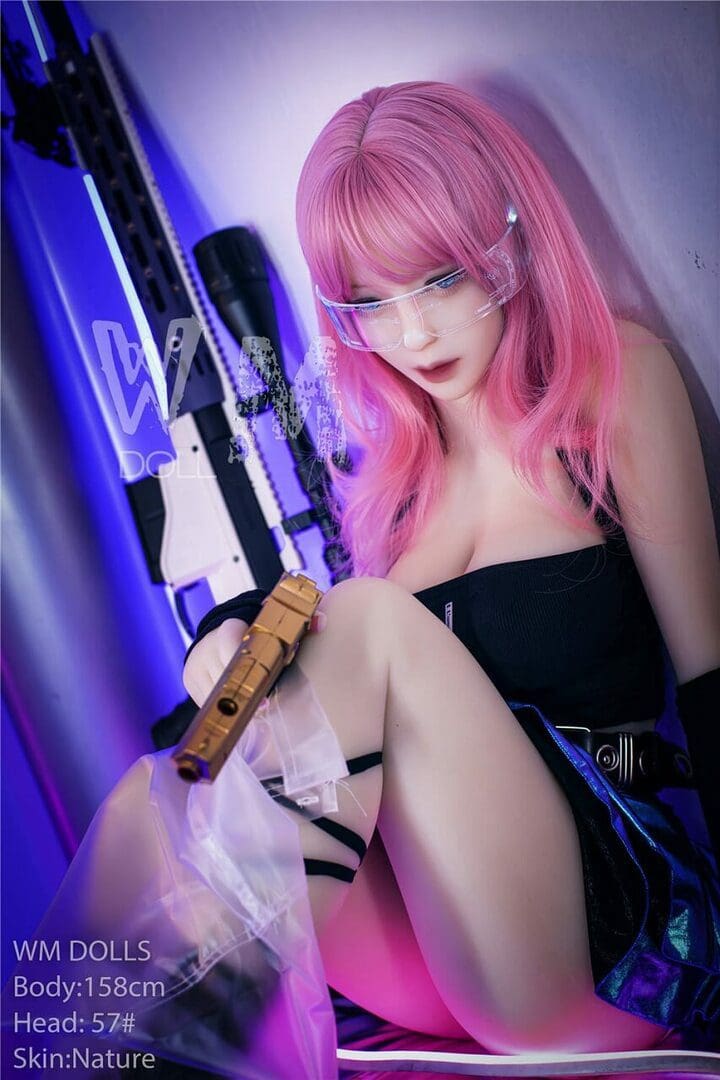 WM Doll: Sex Dolls That Will Make You Feel Like You're In A Fantasy RPG 
Originally, WM Doll is a company that manufactures mannequins for wearing clothes but WM Doll has gravitated towards making sex dolls because of its high demand in the market. 
WM Doll, which was founded in 2010 and one of the leading brands for sex doll manufacturers, have been giving sex doll enthusiasts the best experience that they could offer through their high quality sex dolls. From the sex dolls' detailed metal frames to their ridiculously soft and realistic ladylike skin, WM Doll definitely takes pride from the quality of their original masterpieces.
Customers can also personalize their own WM sex doll's features including their height, head, hair color, hair style, eye color, skin color, and even have them look more realistic by giving them special effects like moving eyes, arms and torsos. 
For their latest sex doll design, WM Doll has finally released a new feature that involves a much more detailed structure where the hands of the dolls are much more realistic. Customers can now have the chance to choose their sex dolls to have bendable joints that are close to how human hands work. This feature is only applicable for dolls that are made starting May 20, 2021.
The Other Side of Role-Playing:
What do most online games and sex have in common? The fun and unique experience of role-playing. 
Role Playing Games or RPG, for short, is a game genre that allows players to select a specific role for their characters like Warriors, Assassins, Mages, Archers, and many more. Most Role Playing Games are based from fantasy worlds full of other mythical and magical creatures like elves and fairies. Other RPGs tend to have Androids, Robots, and Cyborgs as the main focus of characters inside their games. Online gamers enjoy these thrilling and action-packed games because these kinds of games make their imagination come true. 
On the other hand, role-playing has a whole other meaning when it comes to sex. But just like RPG, it obviously involves men and women dressed in their favorite characters from different shows, games, and other references. Characters from comics, anime, and games are the most common source of reference for these characters. Role-playing, for some people, can help a big deal for their arousal. Imagination does most of the work just by the idea that men and women can have sex with their biggest sexual fantasy. 
All thanks to WM Dolls, sex dolls of people's fantasies were made so that they could experience their deepest sexual desires into a reality. From their elven ears to their goddess-like skin and figures, these role-playing themed sex dolls will definitely satisfy any gamers' and fanatics' desires. 
Here are few of the many fantasy-themed sex dolls that WM Dolls has to offer:
Valery – 4'10"

Valery is a 4 feet and 10 inch tall, elf sex doll tailored for guys who like to play with big breasts and nipples. Her elven charm can attract any guy that has a thing for short and sexy females. Guys who like to be turned on by someone they can push into submission should definitely try having fun with Valery because she can please anyone who wants to dominate the room with her. Her best feature is her soft breast and huge pinkish nipples that can surely be enjoyed by someone who likes to have fun by means of pressing, squeezing, and fondling, especially when it's Valery that they are going to have fun with. 
Zimi – 5'2″
If you're a big fan of games that are full of guns and explosives, Zimi might be the right gal to be your partner. She loves to experience exciting experiences first-hand and likes to be on the frontline of action. Having her would make any guy feel like they are a main character of an action movie.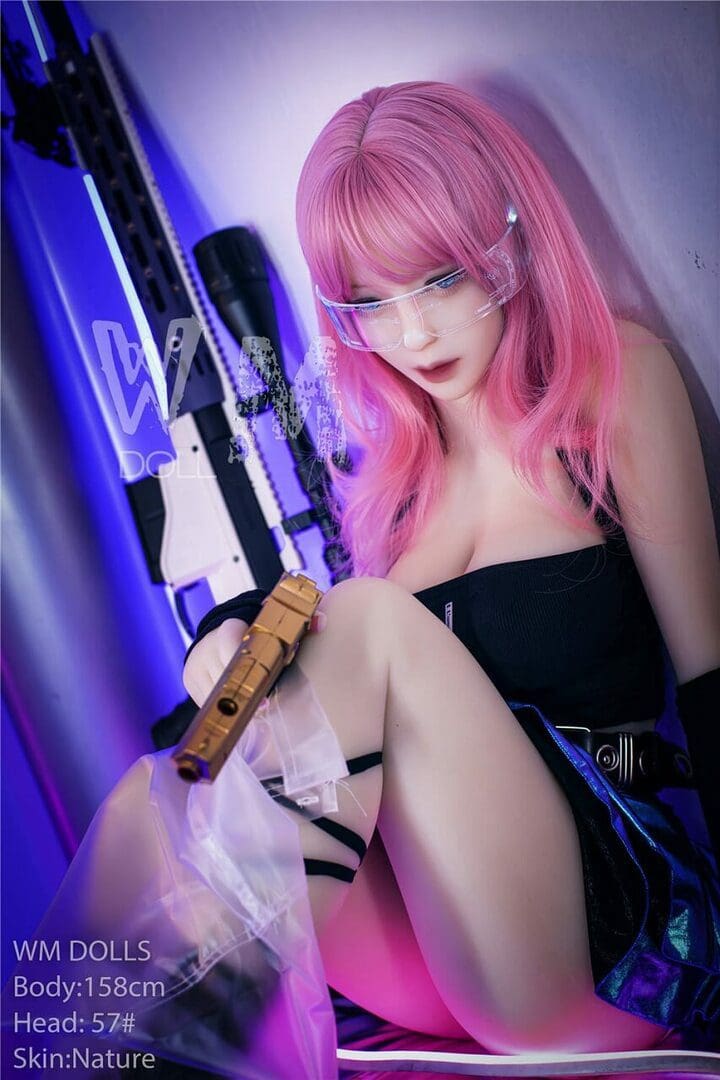 Zimi, measuring 5 feet and 2 inches in height, is a strong lady that can satisfy your need for hardcore and sweaty sex. Be prepared for a lot of thrilling and arousing experiences when you are alone in a room with her. She definitely take you on to your wild dreams of action, sex, and explosions. 
Aliya – 5'5″
Looking for another elven romance? Say no more because young and petite Aliya came from the realm of elves to look for the man of her dreams. This 5 feet and 5 inch tall lady may be a bit of a softie but beware, because she can charm her way out of any situation. Curious to see her being undressed? Under her princess dress is not only her magically soft skin but also she is naughty elf that longs for a fun time full of lust and romance. Aliya searches to be dominated by a man who can satisfy her needs and make her feel like a woman. 
Austyn – 4'7″
Only by the way she looks, Austyn could definitely get anything she wants to pursue. If you're not prepared to have a time for a hot and steaming sex, then Austyn isn't the kind of gal for you. She is the one who likes to dominate the moment whenever you're alone with her. 
From her anime-inspired velvety red hair to her stunning figure, no guy could resist trying her out for a wild ride. Austyn could make any guy feel like an anime protagonist if they want to have a foreplay with her.
Casey – 5'5″

Another anime-inspired sex doll, Casey measures 5 feet and 5 inches in height. Judging by her beautiful figure, she's a pretty chick that could turn a guy's world upside down. Her best feature is her cunning red eyes that could make you feel like you're a character from an anime. With Casey, you can always look forward to make your performance at sex better. Push her to any kind of sex position you want and you can never go wrong. Casey likes to have fun, so if you want to try new and unique ways to perform your sexual desires, she could definitely assure you that anything can happen. 
Dremi – 5'1″
WM Dolls surely do not run out of their ideas to fulfill a guy's dream to have a fantasy sex with a beautiful elf. Dremi is another elf sex doll that measures 5 feet and 1 inch in height. Her naturally soft skin and cute figure could tease any guy to try her out. She likes to stay home alone with someone because she doesn't blend well with unfamiliar people, but once she grows fond of you, be prepared to be used to clingy situations with Dremi. Once you get your way into her, you could never get her out of your mind anymore. 
Jalmina – 5'8″

Are you curious about how sex would feel if you do it with a vampire? Well, fortunately, Jalmina could live up to your sexual fantasy to have fun and be naughty with her Gothic beauty and voluptuous figure. 
Just be sure to treat her like a queen and be of her service when she needs you so would not get bitten. With her huge chest and sexy goddess-like figure, a long and breath-taking sexy time is the only thing that could happen when you're alone with her. Now you can flex and say that you've done it with a vampire to your close friends.
Jazlynn – 5'5″
Inspired by 2B in a video game entitled NieR: Automata, WM Dolls has made a great sex doll for anime and video game fanatics. Surely, if you're one of those guys, then you know her from her cool sword skills and awesome gun shooting. Additionally, her set of expertise doesn't stop there, she could also win her way out of your sexual desires just with her physical features.
Any video game fanatics would be lucky enough just to have her as their sex fantasy. Just be sure to treat Jazlynn with care and you both will get along just fine, scratch that, not just fine, but overwhelmingly satisfying. 
Hulda – 5'5″

Another sex doll you'd want to get your hands on is none other than Hulda. Imagine being in the navy or a soldier, then you see a sexy female soldier serving the country the same as you, wouldn't you want to serve someone like her as well? Hulda has a rockin' bod, military chick whose tanned skin and sexy abs can charm any guy who likes to dream of having sex like a military man. 
This sex doll is perfect for role plays that mostly involve anything related to shooting games or fighting games. 
Hailee – 5'7″
Looking for another elf sex doll? Say no more, because Hailee is here to join your favorite collection. Her super thin body yet perky chest is what makes her stand out of the other elf sex dolls. She's also a tall sex doll, measuring 5 feet and 7 inches in height. Surely, all guys would drool over her body and it is also a turn on when she's wearing her favorite pink lingerie. 
Jimi – 5'4"

Well, if you are looking for the thrill of sex and sports combined, then you have got to check her out. Jimi loves to have fun when there is anything physical activity involved, and yes, not excluding having sex. With her, any guy can now feel the thrill of having sex with a sporty gal with a 10 out of 10 body figure. 
Have her role play as your favorite football or basketball athlete that you want to have fun with because Jimi is down to have a good time to all of those role plays. 
Waverly – 5 feet

This lovely looking sex doll, Waverly, looks like she came straight out of an anime. She's a 5 foot tall sex doll that is perfectly proportional to being your favorite anime girl protagonist. Her looks give off a vibe that she loves to dress up and tease guys that turn their heads to her. 
She is also down to act out your favorite school girl themed role plays. Prepare to enjoy a thrilling and naughty anime style sexual fantasy with Waverly. 
Rae – 5'1"

Lovely, thick thighs and perky, huge breasts. Rae is a great choice for guys who prefer short gals but have huge features. If you are looking for a cute chick that likes her breasts being fondled and played with, then Rae is just the perfect sex doll for you. Underneath her see-through crop top hides those soft and juicy breasts that any guy would not be able to resist. 
Her Asian beauty and body figure can attract a lot of sex doll enthusiasts. Who would not want to try and experience an opportunity to spend an amazing time with Rae just by her soft, delicate skin and a body that just needs a guy to give her attention and caress her?
Nataly – 5'4"

Nataly is another Asian beauty sex doll to behold. Her goddess-like body longs for a guy that is passionate and has a natural interest for eroticism. 
She also likes to play dress up with sexy clothes that are enough to make any guy turn their attention towards her. She can definitely and easily win your heart out once you get to experience a time full of sensual and romantic moments with her. 
Chiya – 5'2″

Last but definitely not the least, Chiya is the definition of a sex doll that is just both cute and sexy at the same time. Dressed up as her favorite pink cat-themed lingerie, Chiya loves to have fun by role playing as someone who is cute and lovable. 

With a height of 5 feet and 2 inches, Chiya's figure and charming looks can attract a lot of people. You might want to keep your attention towards her because once you get to experience Chiya's thin and delicate body, there is a great chance that you would not be able to get her out of your mind. Do not just imagine a night full of passion and kink with her, try her out and add her to your list of gorgeous girls.